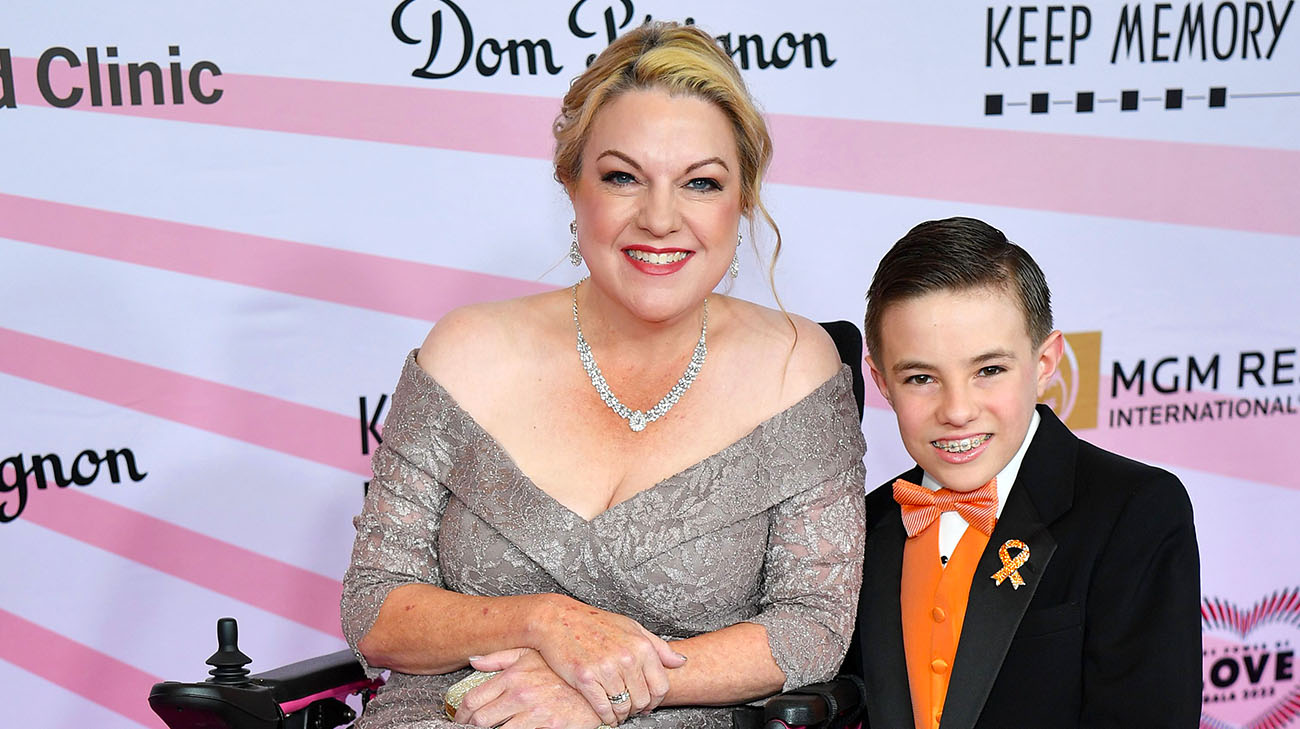 Kids his age are often shocked to learn Tylor Lopez is his mother's caregiver. "They think it's kind of crazy," says 14-year-old Tylor, who lives with his mom, Alison, in Los Lunas, New Mexico. "We have a good balance. I don't just take care of her, she takes care of me, too. I want to help give her the amazing life she's given me."
Alison, age 46, was diagnosed in 2018 with multiple sclerosis (MS). The chronic and progressive central nervous system disorder affects the brain and spinal cord, and in Alison's case has slowly robbed her of her ability to walk. Primarily relying on a wheelchair for mobility, she requires assistance from Tylor with daily tasks including getting in and out of bed and going to and from the bathroom.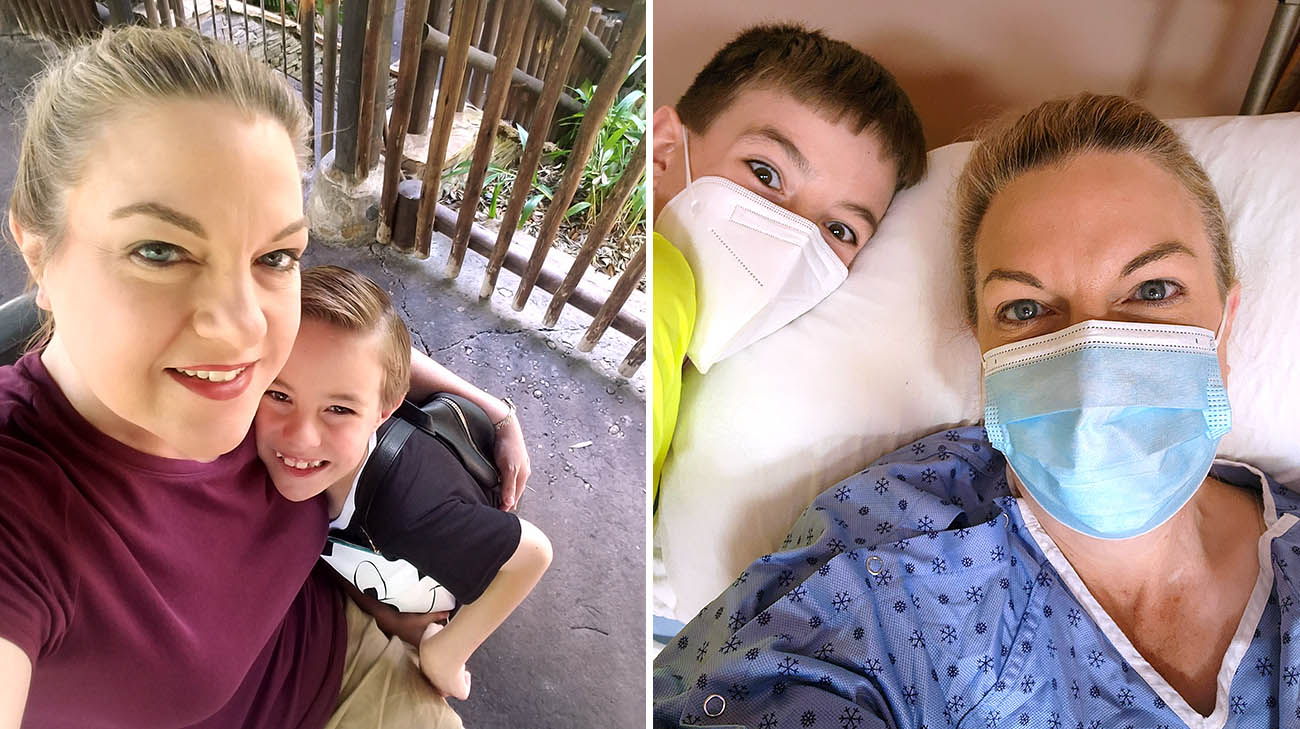 Tylor and Alison say they have a healthy balance of caregiving between each other. (Courtesy: Alison Lopez)
"We're Team Lopez," says Alison, who worked as a flight paramedic until the progression of MS caused her to stop. Now, she homeschools Tylor. "If I see a need, I do it if I can. Tylor does the same. We're partners, and we do whatever has to be done."
Alison was diagnosed and is regularly treated by Carrie M. Hersh, DO, a neurologist who specializes in MS and neuroimmunology at the Cleveland Clinic Lou Ruvo Center for Brain Health in Las Vegas, Nevada. When Dr. Hersh learned from Alison that Tylor is serving as her primary caregiver, she worked with her colleagues and the Multiple Sclerosis Association of America to get him useful information and resources to support him in his role.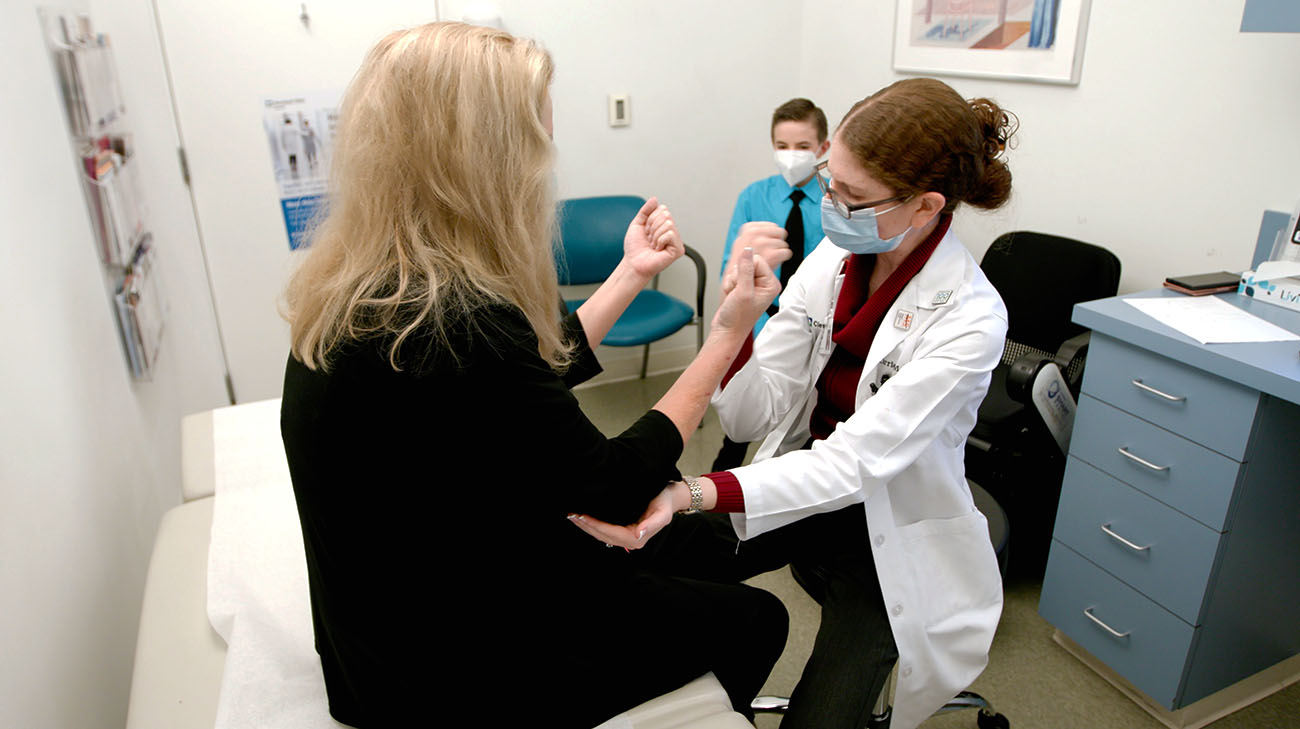 Alison and Tylor during one of Alison's follow-up appointments with Dr. Hersh at Cleveland Clinic Lou Ruvo Center for Brain Health. (Courtesy: Cleveland Clinic)
During Alison's annual visit to the center, Tylor met with Justina Selim, an occupational therapist with expertise on the impact of MS on family members. She taught him customized interventions and approaches to help Tylor on his caregiving journey.
"We have to keep the caregivers in mind, especially one as young as Tylor," says Dr. Hersh. "They often play a critical role in supporting individuals with MS to be independent and improve their quality of life. But it's also important to recognize the caregivers' needs and provide them with the resources and support they require to manage their responsibilities, while maintaining their own well-being."
Alison is no stranger to caregiving herself. Tylor was born at 25 weeks gestation and weighed less than one pound. Alison was by his side for the entire four months he spent in a hospital's neonatal intensive care unit, and they've been inseparable ever since.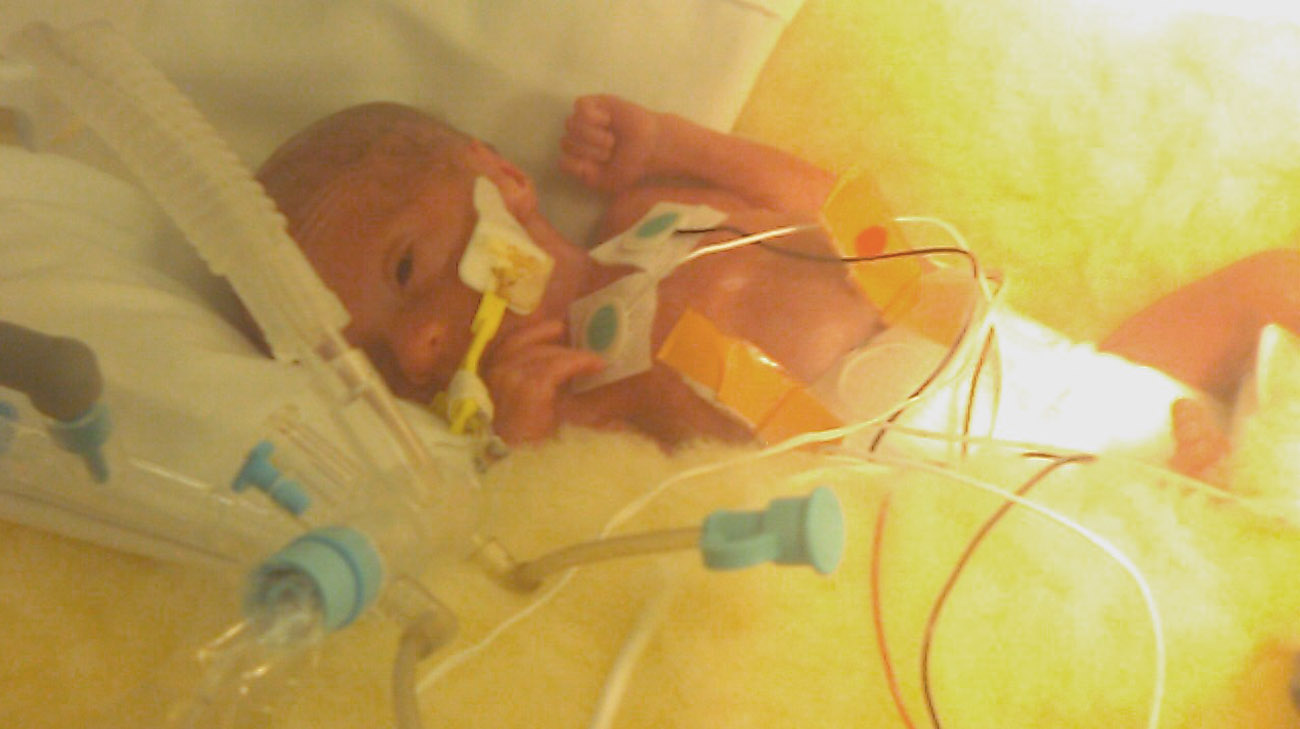 Tylor was born at 25 weeks gestation and weighed less than one pound. (Courtesy: Alison Lopez)
When Alison first began noticing problems with her ability to use her hands, heat intolerance, vision and mobility, she suspected the situation was serious. Upon Dr. Hersh confirming her MS diagnosis, during her first trip to the Lou Ruvo Center for Brain Health, she called her mother and broke down in tears.
"I was a busy, successful woman and MS was not in my game plan. My mother told me to get myself together and live my new normal," Alison recalls. "It was a matter of mourning the loss of what was, and appreciating what I have, and figuring out a new way to be me. And that's what we do, every day."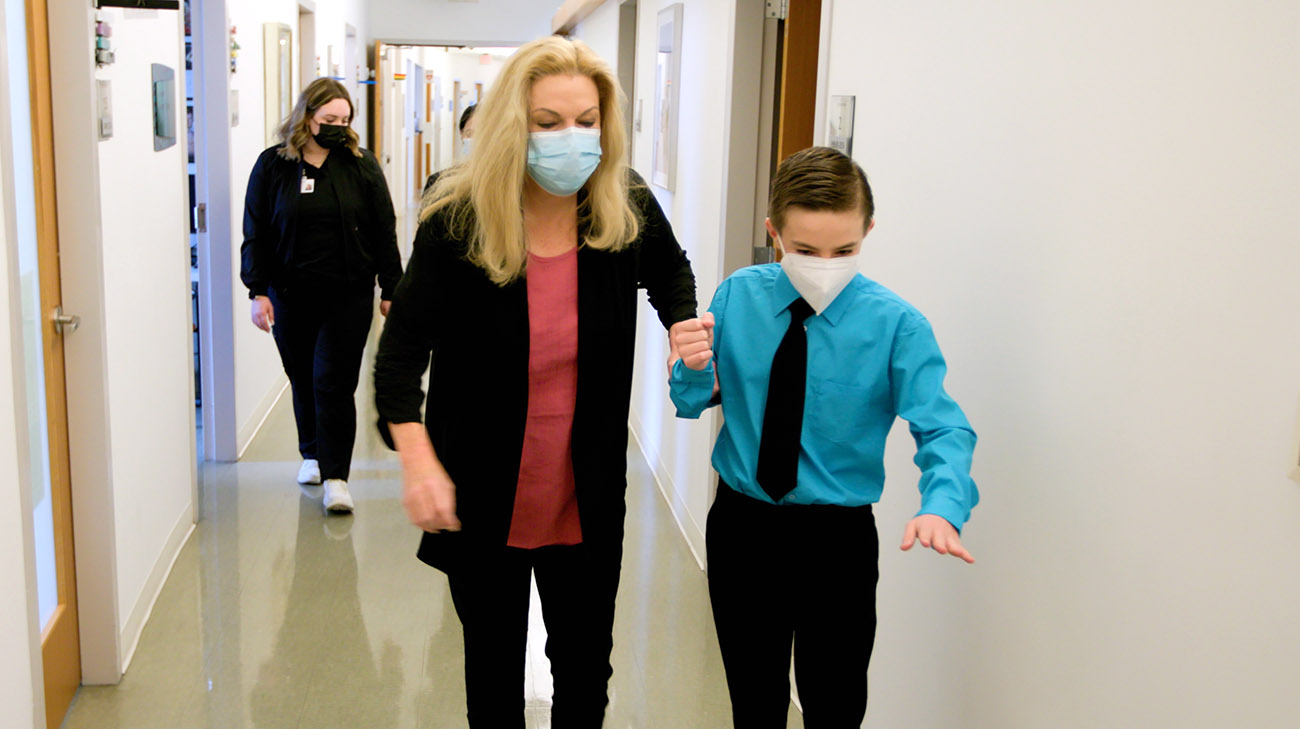 Tylor supporting Alison during an appointment at the Lou Ruvo Center for Brain Health. (Courtesy: Cleveland Clinic)
"Some part of our day nearly always reverts right back to Cleveland Clinic, from how I get out of a chair or bed, to the medications I use," she says. "I have never felt more embraced, more cared for, more important. And having a 14 year old ask a medical question isn't weird to them."
Dr. Hersh notes while it's not uncommon for a child to become a caregiver, it is uncommon for someone Tylor's age to be the primary caregiver. "That can affect one's mental, physical and social well-being," she explains, adding that support groups, counseling services, educational programs and other services are available for Tylor. "But we're making sure we do everything we can to help him in his mission to help his mom."
Tylor and Alison attended the 2023 Power of Love Gala, an event that raises crucial funds for the Lou Ruvo Center for Brain Health. It was the first time they travelled by plane with Alison's wheelchair. They felt extremely proud of how well they were able to manage flying. It was an accomplishment they celebrated together. Through the successes and challenges, one thing Alison and Tylor make apparent, they'll continue navigating this journey as Team Lopez.
Related Institutes: Neurological Institute
Patient Stories
Patient Stories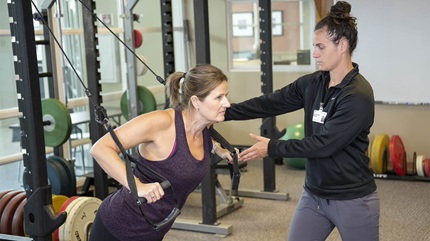 May 25, 2023
"Watching all the challenges my mom was facing made me rethink how important weight training is as we age."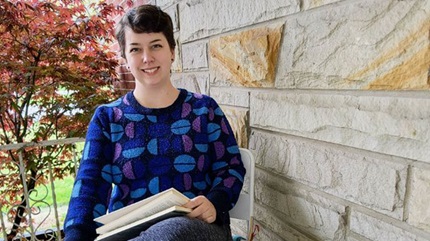 May 24, 2023
"If you feel something is wrong, call an ambulance. Don't wait it out to see if it passes. That's what saved me, by getting into surgery as fast as possible. Otherwise, I'd absolutely not be here."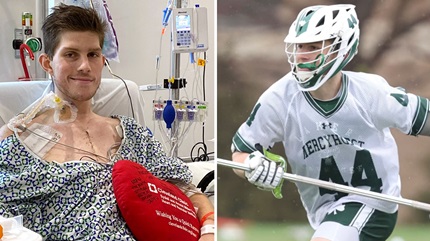 May 22, 2023
"Thanks to my donor I got a second chance at life. I never looked at this experience as something being taken away from me, I looked at is as getting a heart gave me the gift of life, something to propel me forward and make memories."