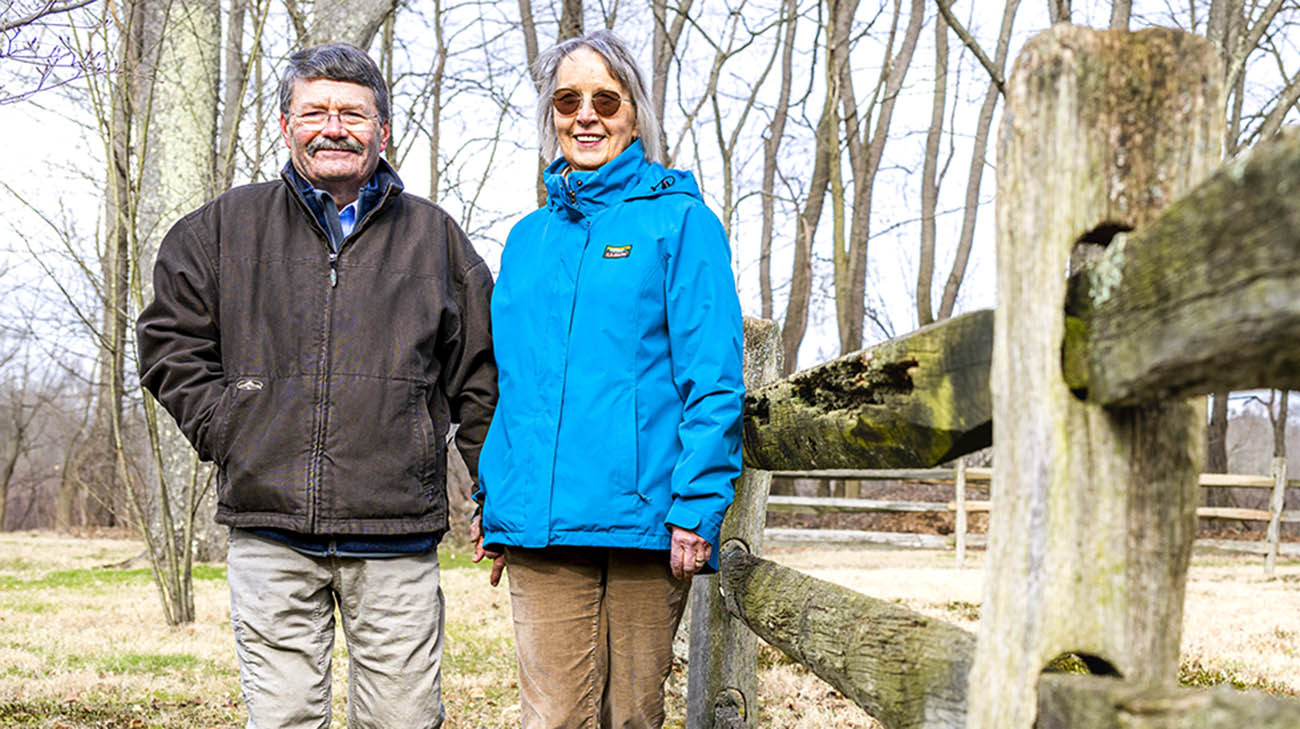 When Sue Giles' mantle cell lymphoma (MCL) returned, the oral medication she and her doctors hoped would be effective wasn't successful in treating her condition. It's common for this rare form of blood cancer to recur, even a few years after chemotherapy and a stem cell transplant.
As the cancer rapidly spread through Sue's system, her hematologist Robert Dean, MD, at Cleveland Clinic Taussig Cancer Institute, uncovered one remaining treatment option. Already found to be effective in other forms of non-Hodgkin lymphoma, Dr. Dean felt chimeric antigen receptor (CAR) T-cell therapy could be the answer for Sue.
At the time, researchers were still accepting patients for the ZUMA-2 trial. The treatment would involve removing healthy and mature immune cells from Sue's body and genetically reprogramming them to recognize, attack and destroy her cancer cells.
"CAR T-cell therapy is one of many forms of immunotherapy that has made a major impact on patients with cancer over the last decade," says Dr. Dean, who specializes in treating patients with lymphoma. "But Sue faced a serious challenge that could prevent her from being eligible for the trial."
One of the specific requirements to participate in the clinical trial was the patient must not have any fluid build-up in the area around the lungs. Sue's cancer caused fluid to collect in her chest, a condition known as pleural effusion, which required doctors to drain it regularly.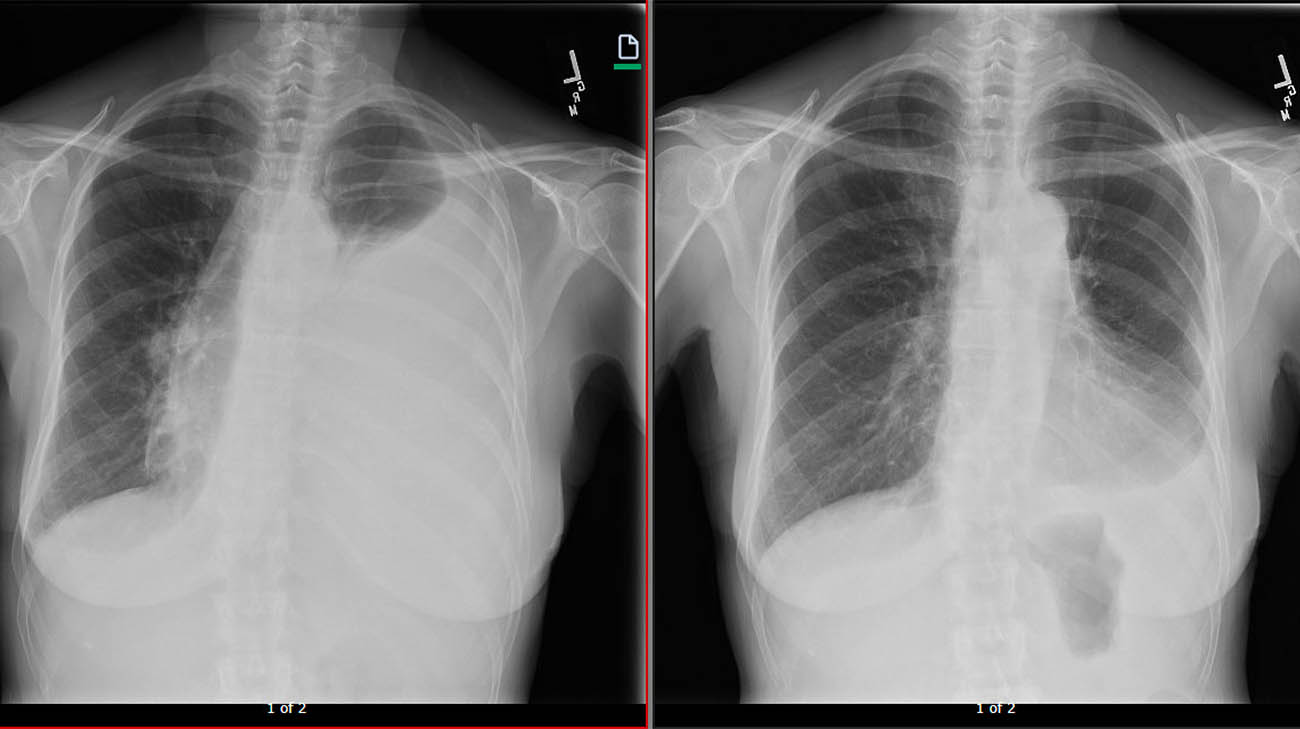 Sue's chest X-ray in early August 2018, with a large fluid collection in the left side of her chest.(left) A chest X-ray taken late August 2018, following the drainage procedure, where the fluid was removed.(right) This comparison showed Dr. Raymond the pleurodesis procedure could be effective for Sue. (Courtesy: Cleveland Clinic)
As Dr. Dean explains, "Because the side effects from CAR T-cell therapy can put a lot of stress on the cardiovascular system, having an ongoing buildup of fluid could seriously affect Sue's breathing in a manner that would make it difficult to weather the storm and recover from the treatment."
Working in collaboration with thoracic surgeon Daniel Raymond, MD, Dr. Dean suggested Sue undergo another more extensive drainage procedure that was quickly followed by a series of X-rays that indicated Sue's lungs would likely be able to fully expand from a subsequent procedure called pleurodesis that would permanently prevent the buildup of fluid.
"We wanted to make sure we weren't ruling out an option for her that I saw as potentially lifesaving without good reason," recalls Dr. Dean. "It was a matter of recognizing the best possible path to try to get her better and collaborating with the team to figure out what it took to get there. And we're so grateful it worked."
Dr. Raymond successfully performed the pleurodesis in October 2018. After a few weeks of recovery, Sue then underwent the CAR T-cell therapy. She spent four weeks in the hospital and experienced severe complications while her body adjusted to the presence of the reengineered cells. Sue had a more difficult journey than what doctors typically see during a patient's CAR T-cell treatment. Fortunately, she fully recovered.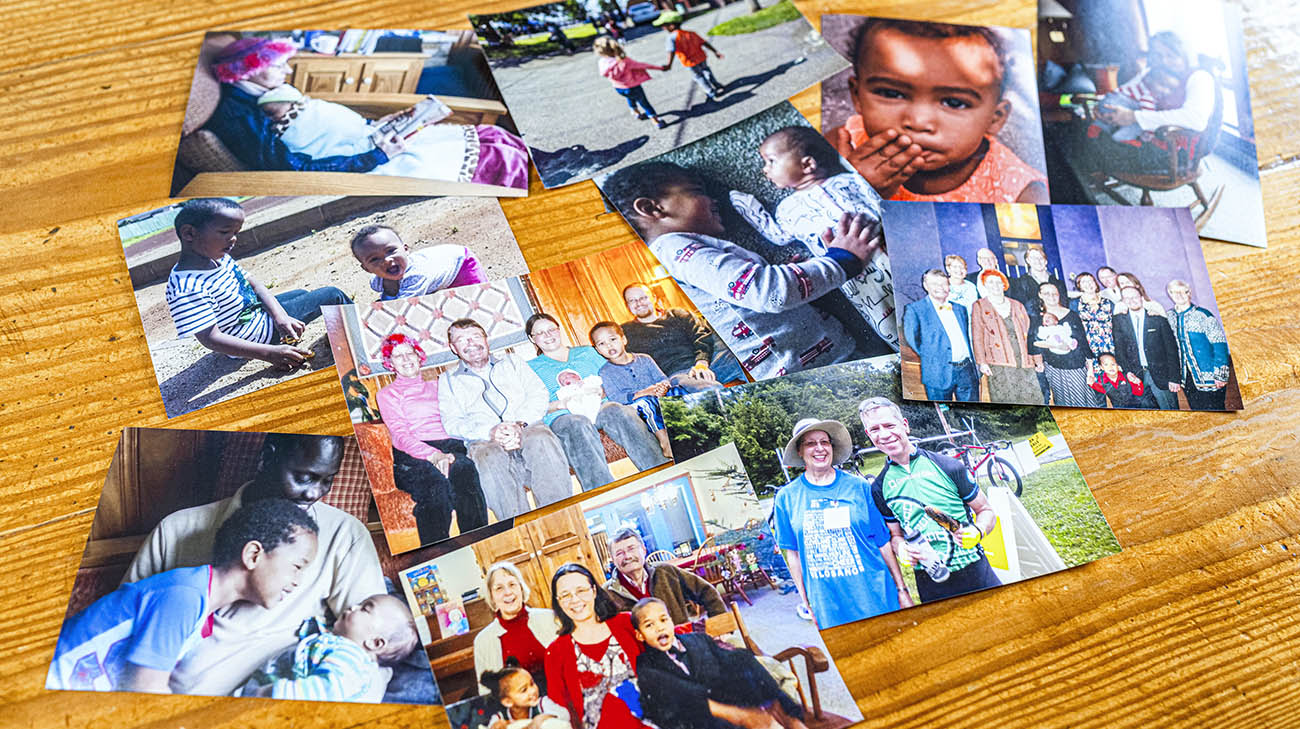 Photographs including Sue and Dr. Dean and Sue, Jay and their family and grandkids. Sue looks forward to her daily video chats with her grandkids, who live in Kenya. (Courtesy: Cleveland Clinic)
Her MCL went into remission and has remained in that status for more than four years. Sue has required no further cancer treatments, and only visits Dr. Dean twice annually for blood tests to ensure the cancer hasn't returned.
Sue raves about Dr. Dean and her whole team who she feels went the extra mile to save her life. "The doctors perform the treatment and make sure it goes the way it should. The nurses and nursing assistants got me through it," states Sue.
Sue, now 73 years old and a retired librarian, feels better than she has since 2013, when she was initially diagnosed with MCL. She lives with her husband of 52 years, Jay, and enjoys gardening in the summer and making quilts during the winter. Sue also practices the Chinese martial art of tai chi every day.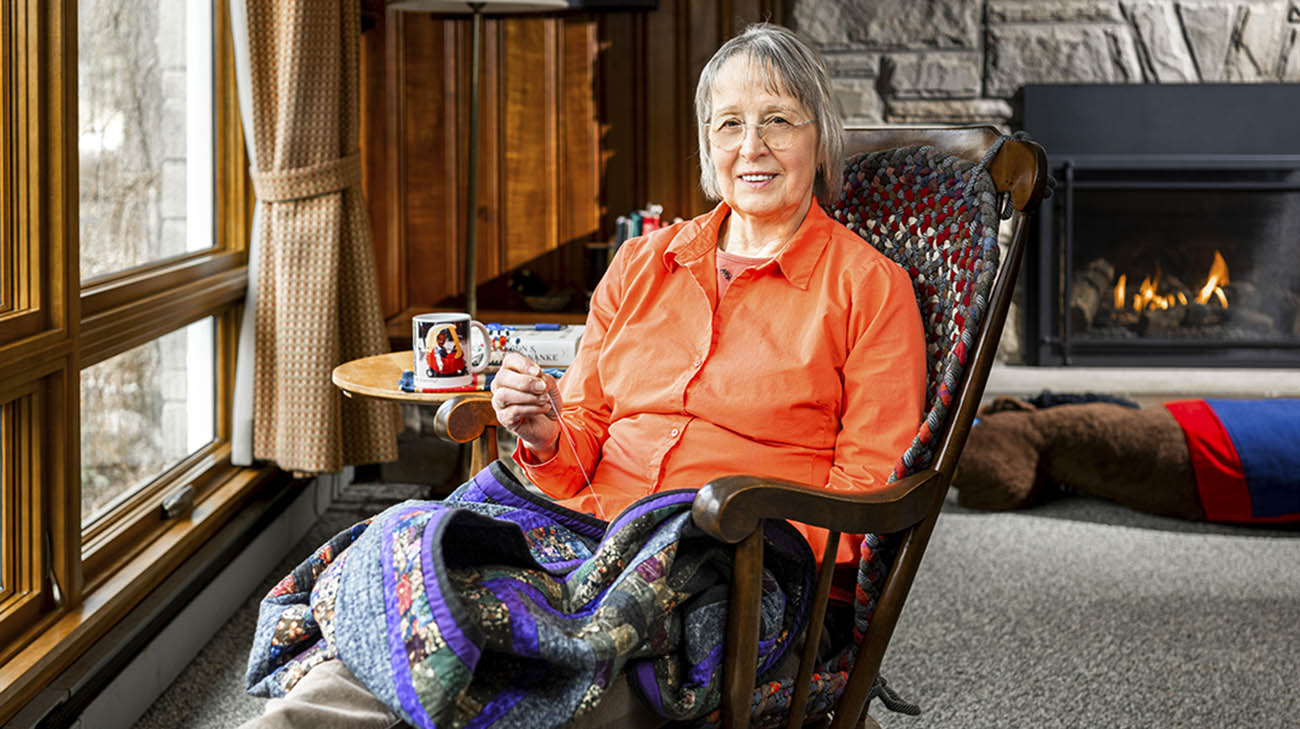 With Sue's cancer in remission she's been able to enjoy a number of her favorite pastimes including knitting during the winter months. (Courtesy: Cleveland Clinic)
She sings in a choir at a senior center near her home and plays the tenor drum as an accompanist to a local bagpipe group. However, she undoubtedly says her favorite pastime is video chatting with her grandchildren, ages 4 and 7, who live in Kenya.
To show their appreciation for the care Sue received, Sue and Jay serve as volunteers at a rest area near their home during the VeloSano bicycle ride, Cleveland Clinic's annual fundraiser to support cancer research.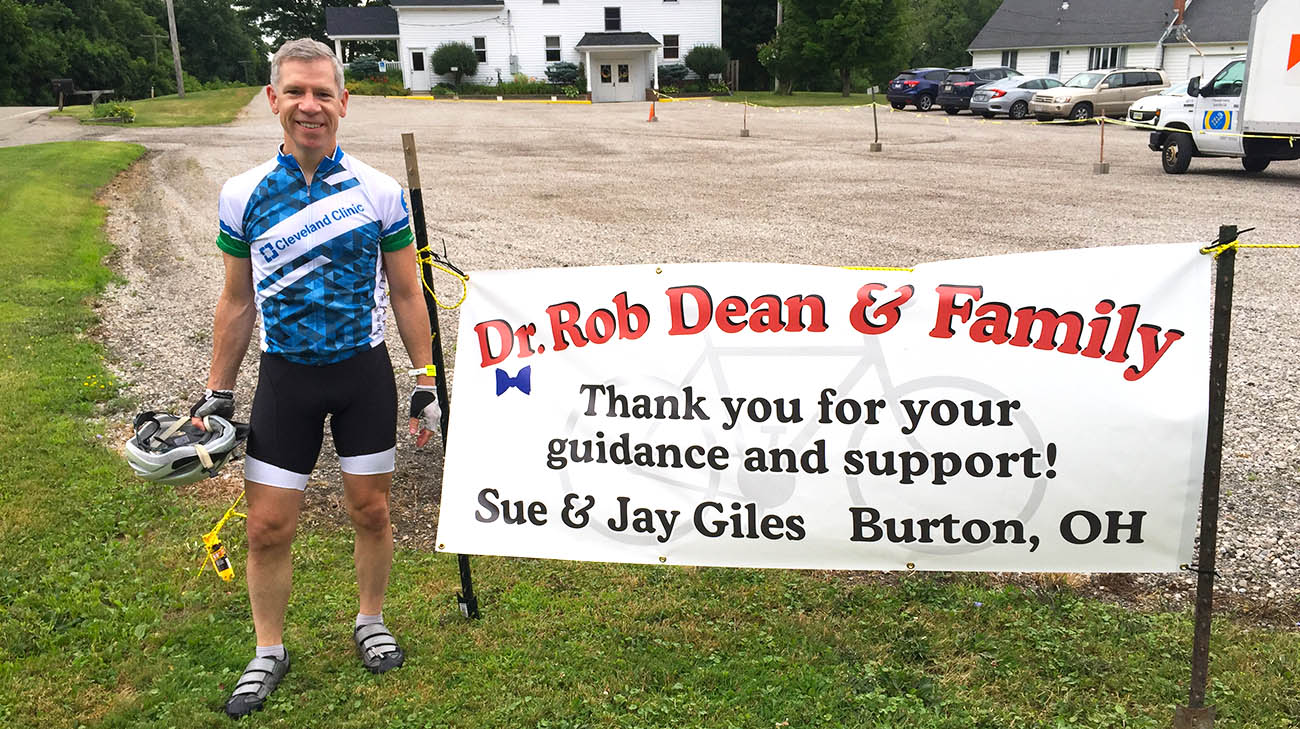 Sue and Jay created a banner for Dr. Dean thanking him and the care team and supporting him during his ride for VeloSano. (Courtesy: Dr. Robert Dean)
Dr. Dean rides in VeloSano every year. Two years ago he was humbly surprised to see a large banner near the entrance to the rest stop on his 100-mile route. Created by Sue and Jay, it paid tribute to Dr. Dean with the message "Thank you for your guidance and support."
"Sue and Jay have a really deep sense of appreciation that she was able to get better, and they have made it a priority to give back any way they can," he adds. "To me, that is just amazing."
Related Institutes: Heart, Vascular & Thoracic Institute (Miller Family), Respiratory Institute, Cleveland Clinic Cancer Center
Patient Stories
Patient Stories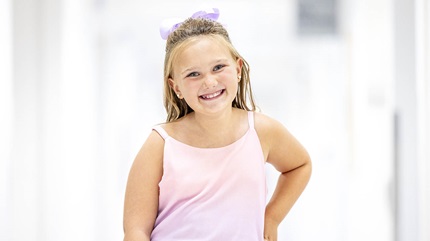 Sep 22, 2023
"This wraps up a chapter in her life we hope we never have to reopen. Audrey handled everything like a champ, and we are so grateful and proud."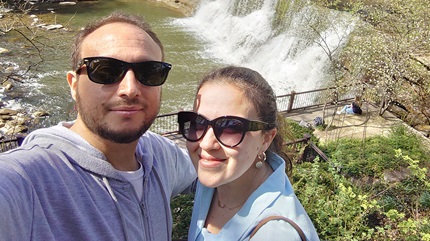 Sep 18, 2023
"Besides my first transplant, I've had other noninvasive surgical procedures, and I needed pain medication for all of them but not this time."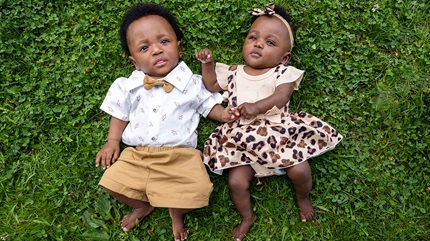 Sep 15, 2023
"Thinking about everything Kimyah and DJ have been through, it was hard to imagine us ever getting to this point. It was unclear if they would be able to do anything by themselves. Now, they're trying to do everything by themselves."