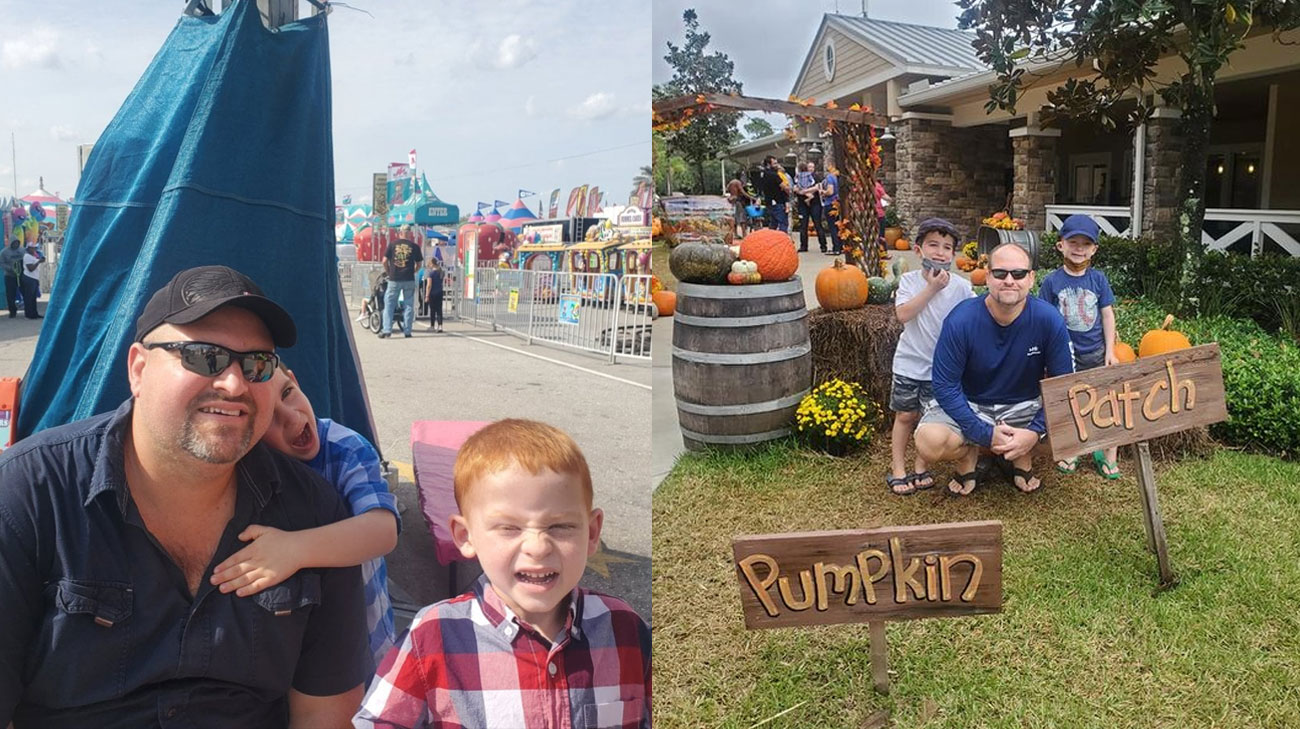 Growing up, Brandon Carnahan was always large in physical stature. In fact, he says he would joke with his friends that he had Yeti blood in him. As a teenager, he was 6'5" tall and had the girth to go along with it.
"I looked like I was a 15-year-old linebacker for the NFL," he says.
Unknown to him at the time, though, Brandon's unusual size was an indicator of acromegaly, a disorder caused by excessive production of the growth hormone secreted by the pituitary gland.
Though he would not be diagnosed with acromegaly until years later, it began causing Brandon to have back problems in his late 20s. He assumed the back pain was caused by playing contact sports, racing dirt bikes or his gym workouts. But then he began to inexplicably gain weight – another effect of the acromegaly – and that compounded the back pain. Two back surgeries in 2015 brought him relief for about two years but then the pain came back – and it was debilitating.
"I remember crawling into the bathroom because I couldn't even walk. The sciatica was so bad my legs would go numb," he says. "I couldn't do the things I loved doing like pick my kids up or play football."
In his mid-30s his weight ballooned to 365 pounds, which, he said, he carried well because of his height. Oddly, though, he had recently grown another inch taller.
In 2019, routine annual bloodwork found he had severely low testosterone and other abnormalities. His primary care provider referred him to a urologist, who ordered additional blood tests along with an MRI of Brandon's pituitary gland, a gland located at the base of the brain that produces the growth hormone. The MRI revealed a 1.4 cm tumor behind Brandon's pituitary gland. The tumor was continuing to produce the growth hormone, causing Brandon's weight gain and growth issues. He was diagnosed with acromegaly.
"I started doing research and realized that this was something that could kill me," Brandon says.
He was referred to Cleveland Clinic Florida neurosurgeon Hamid Borghei-Razavi, MD, who specializes in minimally invasive brain and pituitary surgery.
"The tumor was causing ill effects on other aspects of Brandon's health such as his metabolism and his heart. He was not just getting bigger physically," Dr. Borghei-Razavi says.
Upon consultation with Cleveland Clinic in Ohio, the decision was made to remove the tumor endoscopically – accessing it through the nasal cavity.
"The tumor was in a critical area behind the pituitary gland. We had to lift up the gland. The art of the surgery was removing the tumor while preserving the function of the pituitary gland," Dr. Borghei-Razavi says.
The surgery was a success. Within four months Brandon lost 130 pounds "by design."
"It was easy to lose the weight once my hormones were back in check," Brandon says.
His back pain subsided and the hair he lost because of the uncontrolled hormones began to grow back. His hormone level came back to normal. He says he has gained back his strength, his overall mood has improved and, at almost 40 years old now, he feels as good as when he was 20.
"Dr. Borghei-Razavi and his team at Cleveland Clinic Weston Hospital basically saved me. I don't know where I would be without them," he says.
Brandon's wife Crystal, a nurse manager at Cleveland Clinic's Wellington Ambulatory Clinic, is thankful to the whole team at Cleveland Clinic Florida for all they did for Brandon.
"This, to me, is the best thing in the world," Crystal says, "We've had so many struggles and challenges thrown our way. Now having Brandon back at his fullest potential, he is able to partake in all our family activities, vacations, and events, which he couldn't before. This is a whole new lease on life and our future."
Related Institutes: Digestive Disease & Surgery Institute , Neurological Institute
Patient Stories
Patient Stories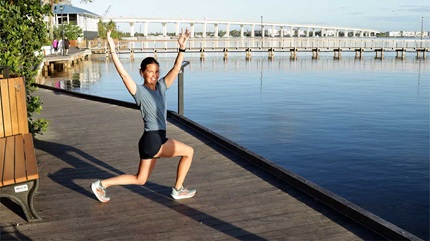 Jun 6, 2023
"Had I not listened to my body and took the time to get checked out, I might have gone another six months to a year as the tumor kept growing,"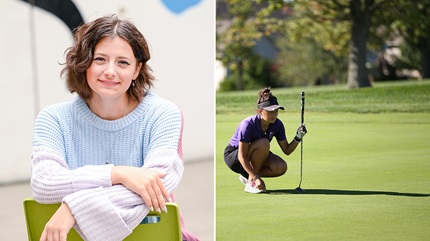 Jun 1, 2023
"I don't remember everything that happened before surgery, but right before fully going out, I remember things being very fun"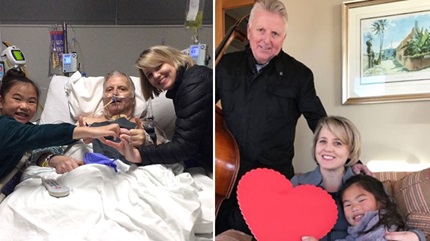 May 31, 2023
"Donors and caregivers. They're the real heroes. They sacrifice so much, and we wouldn't be here without them."