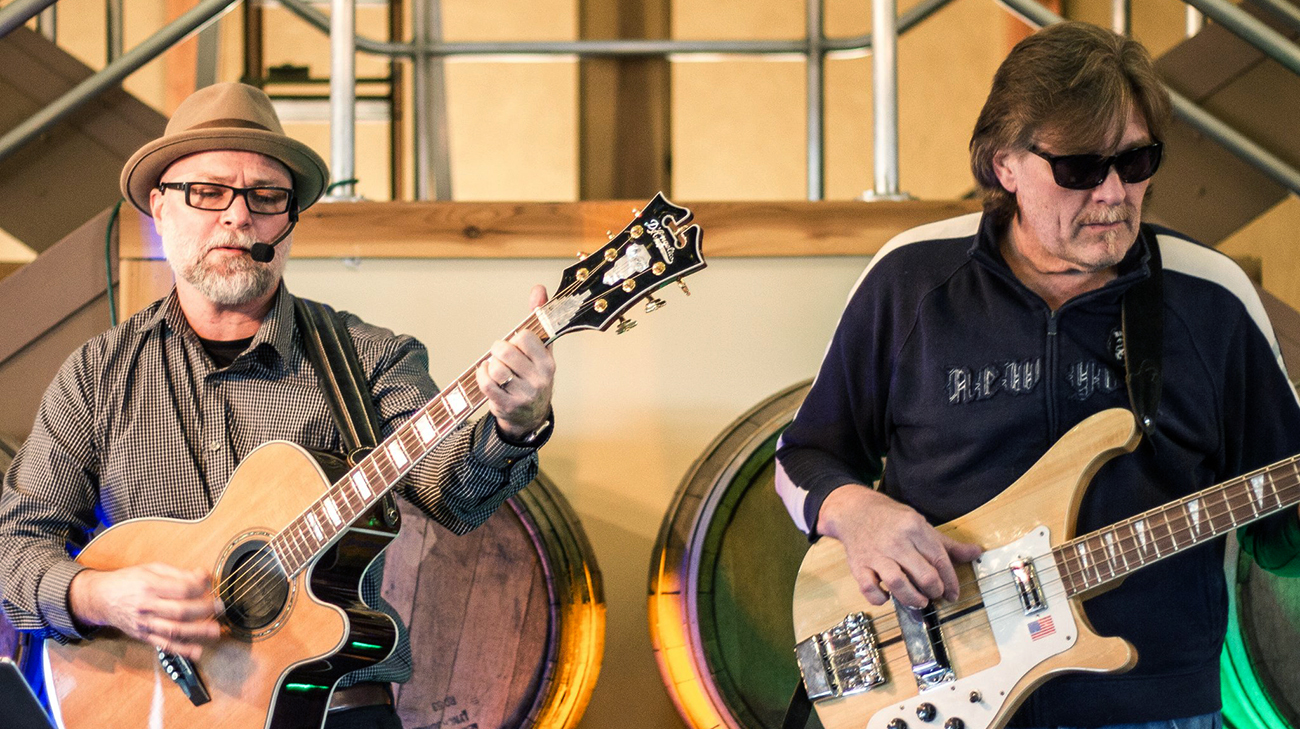 For three days, Al Grewell lay curled up in a ball, unable to do much of anything. "I couldn't believe it was happening," recalls Al, 58, upon learning his entire pancreas and spleen would need to be removed due to the presence of pancreatic cancer. "I thought my life was over."
Al soon regained his positive spirit and zest for life and prepared to meet the disease head-on. About two years after receiving his diagnosis and managing the effects of cancer, the lifelong musician and New Philadelphia, Ohio, resident continues to perform with his band, Ren Rocks, and enjoy other favorite pastimes.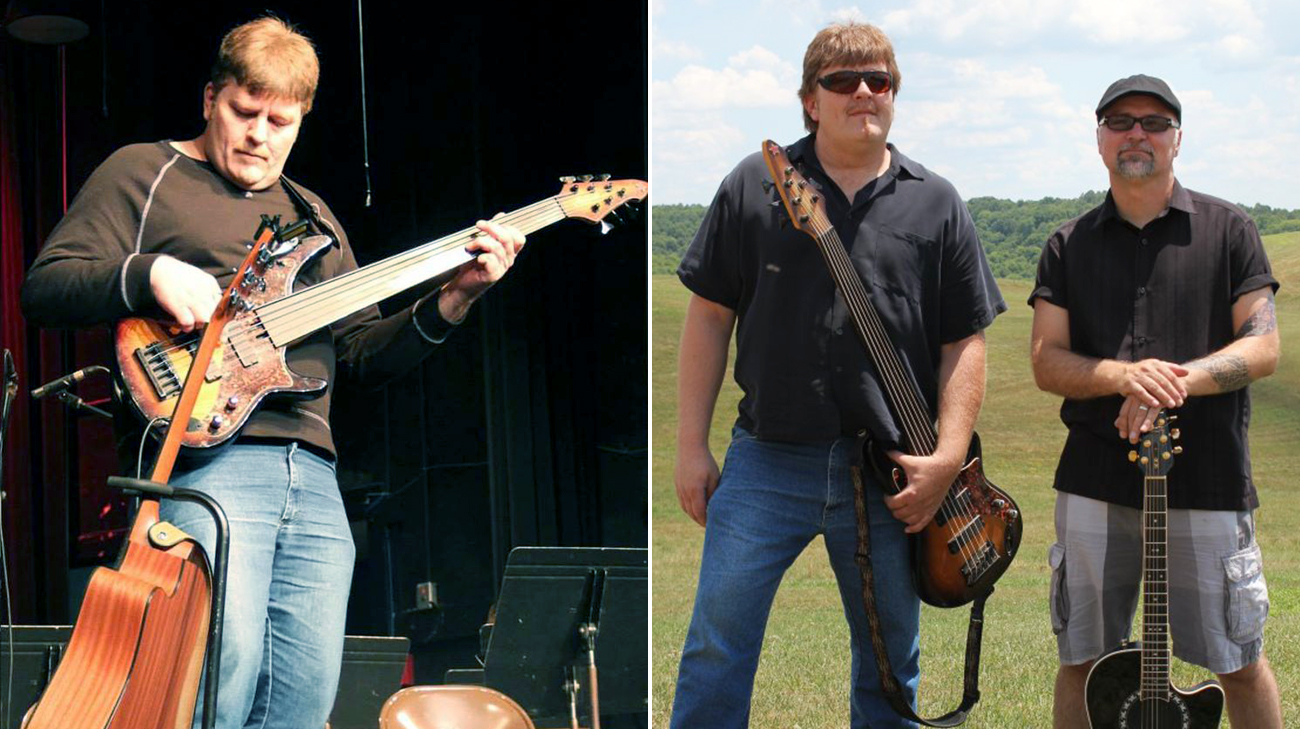 Al (left and center) has always enjoyed playing in his band with fellow bandmate, Paul. (Courtesy: Paul Reynolds)
"Al has such a great outlook on life," says his Cleveland Clinic surgeon, Robert Simon, MD. "There's something to be said about the power of positivity."
Al's journey began in 2016 when he would experience extreme pain in his abdomen. While the discomfort would occasionally subside, it ultimately prompted him to seek medical aid.
CT scans and other tests didn't identify the problem, however, one local primary care physician suspected Al might have a condition with his pancreas. "I know I should have followed up with a specialist back then," Al admits. "Once I wasn't in pain I ignored it. I thought it was my gallbladder and that I'd figured it out. I'm lucky to be alive."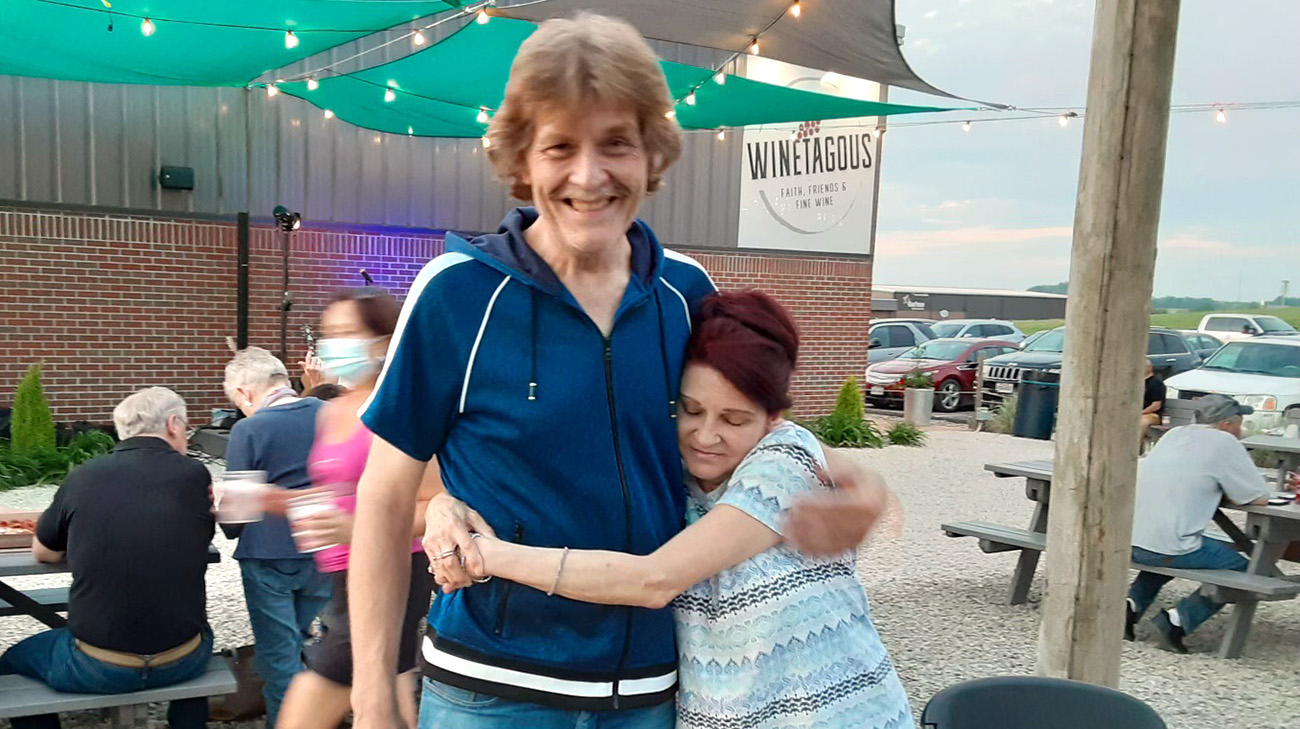 Al with his wife during the last show he performed before his surgery. (Courtesy: Al Grewell)
While Al may have been delayed in seeking treatment, fortunately, he wasn't too late. On the advice of a local physician's assistant, Al sought a consultation with gastroenterologist Amit Bhatt, MD, who confirmed the presence of intraductal papillary mucinous neoplasm (IPMN), a pancreatic cyst in the ducts of his pancreas. While most IPMNs are benign, Drs. Bhatt, Simon and other members of Al's care team agreed the likelihood Al's was cancerous was extremely high.
Days later Al underwent surgery. During the procedure, Dr. Simon discovered cancer located near the center of Al's pancreas. Fortunately, it did not appear to have spread. As a result, surgeons removed Al's entire pancreas and nearby spleen to ensure the cancer was contained.
Upon removal of his pancreas, which helps with digestion and controls blood sugar levels, Al now has diabetes and must self-inject insulin several times a day. He also takes multiple pills at each meal, with dosage on a sliding scale depending on what he's eating and his blood sugar levels.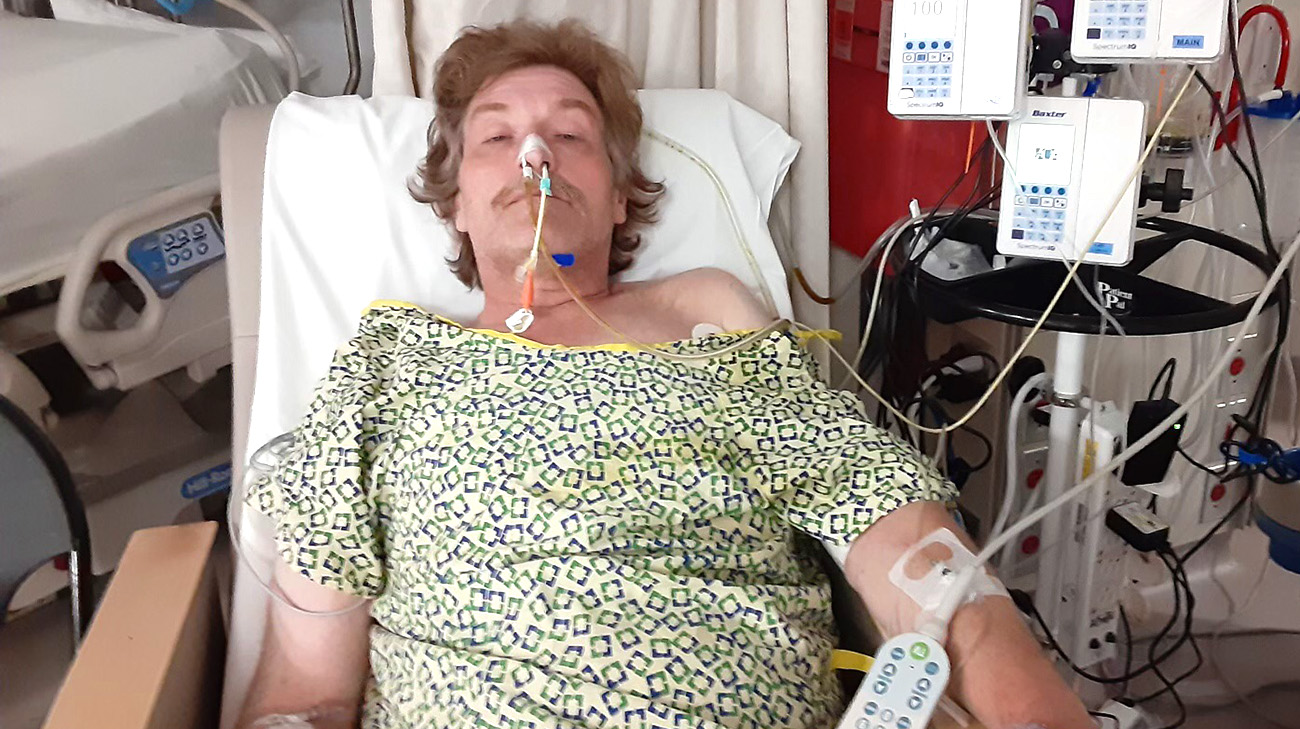 Al at Cleveland Clinic, after undergoing surgery to remove his pancreas and nearby spleen. (Courtesy: Al Grewell)
While learning his new daily medical routine, Al would also make the 80-mile drive to Cleveland Clinic main campus two to three times each month – for nine months – to undergo rigorous chemotherapy treatment to ensure no signs of his cancer lingered.
"The chemo was pretty intense, but Dr. Laderian got me through it. She and my social worker Nancy Tamburro were my angels."
According to Bahar Laderian, MD, a hematologist oncologist who devised and monitored Al's chemotherapy regimen, his cancer has not returned. She, too, like Dr. Simon, gives much of the credit to Al for tackling his medical challenges with such a positive mindset.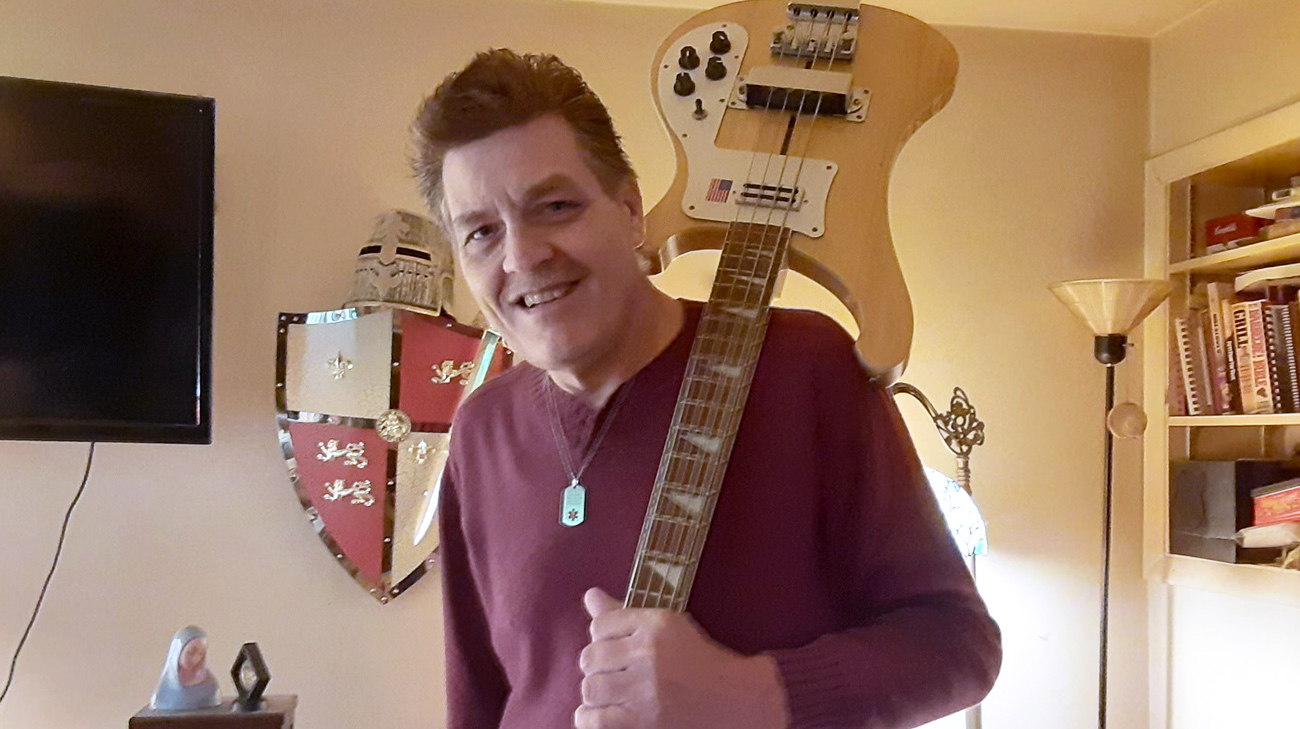 Al says he's feeling well and is looking forward to turning 59 years old on December 8, 2022. (Courtesy: Al Grewell)
"While I can't explain it scientifically, some people like Al who have a great attitude about life in general have better coping methods to manage cancer and chemotherapy," she states. "If he's having a bad day he doesn't dwell on it, and he would listen to me and do what I suggested."
Al, who lost about 130 pounds during his treatment, is steadily regaining weight. He delights in playing bass in his band and has written music for and handles audio technology with a group of puppeteers who perform for school-aged children.
"It's a whole new life not having a pancreas, but I'm doing fine," says Al. "I'm just happy to be here, and I appreciate everything Cleveland Clinic has done for me."
Related Institutes: Cleveland Clinic Cancer Center, Digestive Disease & Surgery Institute
Patient Stories
Patient Stories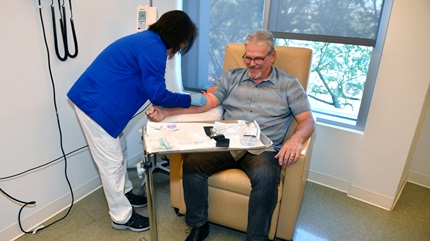 Dec 7, 2023
"The most frustrating thing in the world is not being able to remember something when it was just told to me two minutes ago. Now, with this drug, there's a chance I won't get worse for a while."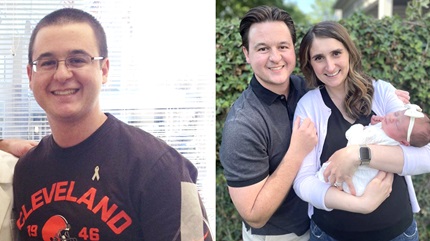 Nov 30, 2023
"At the time of my diagnosis, I was thinking, 'I'm 24. I'm a lifelong nonsmoker. I'm not supposed to get cancer.'"