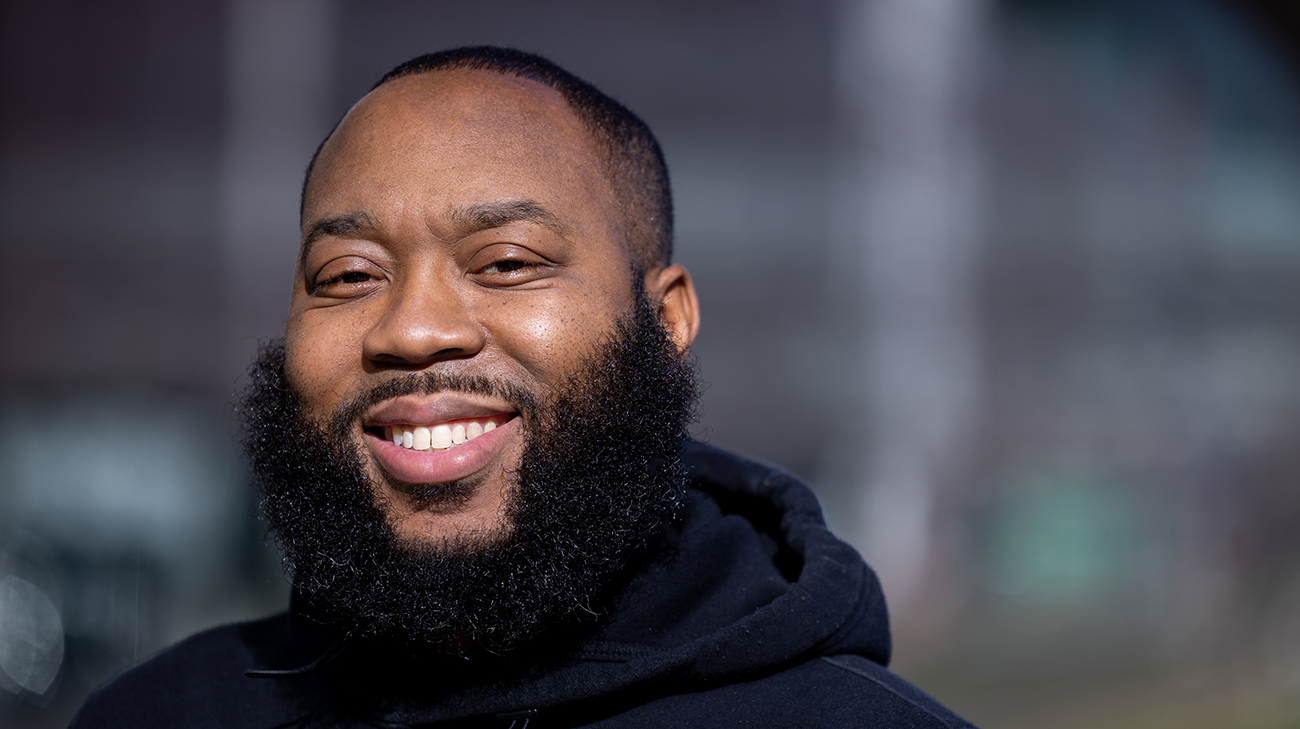 Organ donation saves lives and gives hope. Hope to live to see another birthday. Hope to spend time with family and friends. For 35-year-old Robert Terry, it was hope that led to a transplant different from any other at Cleveland Clinic.
"It's like a break in science. I never in a million years would have thought that this is something that not just could be done, but would be done," says Robert.
In September 2022, Cleveland Clinic's Transplant Center became among the first in Ohio to transplant a kidney from an HIV-positive donor to an HIV-positive patient. Alvin Wee, MD, the director of the kidney transplant program at Cleveland Clinic, explains HIV-positive patients have the option of getting an organ from an HIV-positive donor through the HIV Organ Policy Equity Act (HOPE Act).
"The need for life-saving organs continues to grow. We continue to increase the options patients have in terms of the type of donors. We want them to get this life-changing procedure as soon as possible," says Dr. Wee.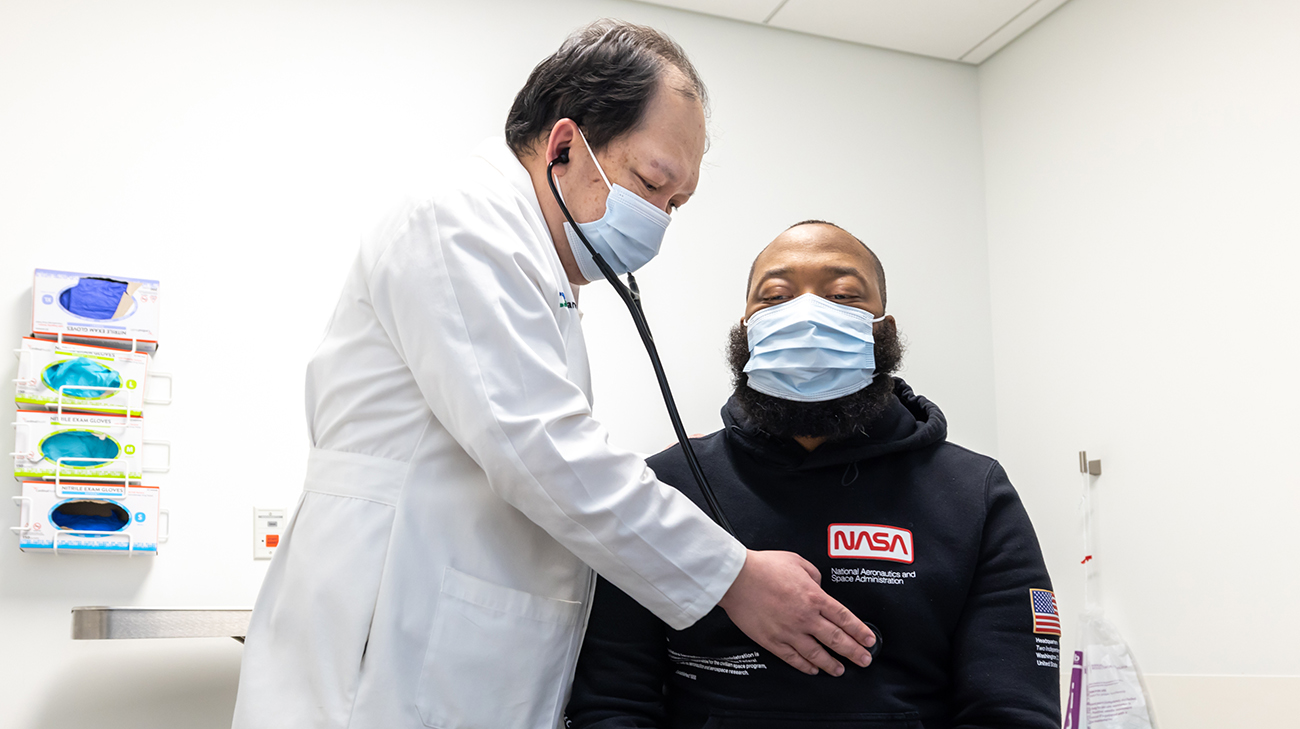 Robert with Dr. Wee during a follow-up appointment. (Courtesy: Cleveland Clinic)
Even though the U.S. saw a record number of transplants performed in 2021, Dr. Wee stresses it's still crucial to consider all the options because more than 90,000 people are waiting for a kidney on the national transplant waiting list.
Leading up to Robert's transplant, he started developing complications from diabetes and hypertension. He was ultimately hospitalized and learned he had kidney disease as well as HIV. When he transitioned into his 30s, Robert went on dialysis because of end-stage renal disease, or kidney failure.
"At the time, I was wondering how to navigate life while working a full-time job and having to go to dialysis for over four hours, three days a week. I was lost. I didn't know what to do," says Robert.
In May 2020, Robert was placed on the national transplant list for a new kidney. He continued going through dialysis while waiting, causing him to spend less time with his family and struggle with simple tasks like shopping. To increase his chances of getting a kidney more quickly, Dr. Wee told Robert about the possibility of receiving one from an HIV-positive donor through the HOPE Act.
"I didn't know I could get a kidney from someone who also has HIV. Finding out about this option gave me a lot of hope. I was very optimistic and had an open mind about it," says Robert.
About a year after enrolling in the HOPE Act, Robert got the call a kidney was available for him. Dr. Wee estimates he was able to receive the kidney at least two years sooner when compared to the average minimum wait time of five to seven years on the national transplant waiting list.
With the new kidney, Robert no longer needs to be on dialysis, has fewer dietary restrictions and feels more energetic.
"Since the transplant, I've been doing really well. I feel like I have a new lease on life. I'm very optimistic and hopeful about the future of my life posttransplant," says Robert.
According to Dr. Wee, Cleveland Clinic is among the first transplant centers in Ohio to do an HIV-positive to HIV-positive kidney transplant. He credits Anita Modi, MD, and the Cleveland Clinic Department of Infectious Disease for all the hard work they put into making Robert's transplant happen.
"If we're going to change the life of even one person, all this work is worth it," says Dr. Wee. "The life of Robert Terry is very important. It's important we lay out all this groundwork for him and others who can benefit from the HOPE Act."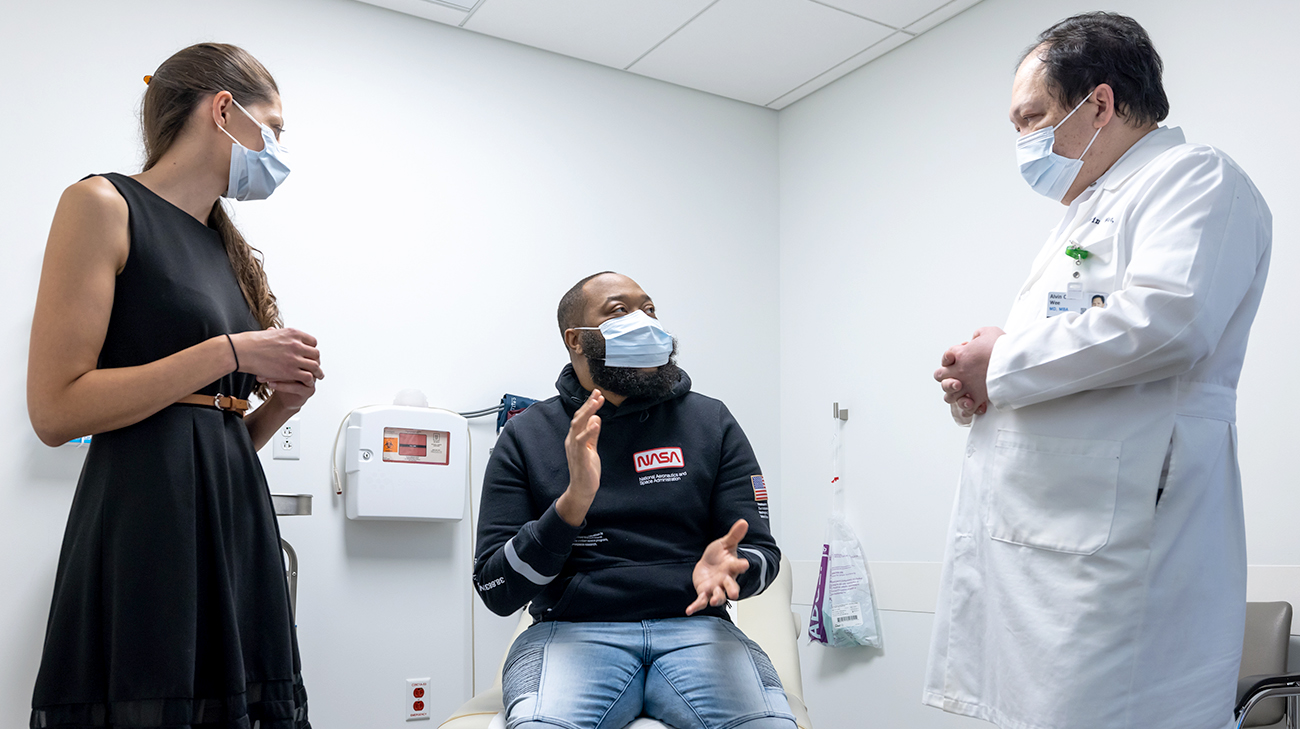 Robert talks with Dr. Modi and Dr. Wee after Cleveland Clinic's first HIV-positive to HIV-positive kidney transplant. (Courtesy: Cleveland Clinic)
As for Robert, he enjoys being able to spend more time with his family. He also plans to return to volunteering in his community. Robert wants to continue sharing his story to help other people who are HIV positive and may be waiting for a life-saving kidney.
"Although you may have HIV, there is still a chance for you. There are options for you. You can still get a kidney. You can still get back to a normal life."
Related Institutes: Glickman Urological & Kidney Institute
Patient Stories
Patient Stories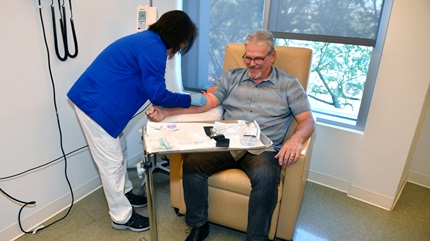 Dec 7, 2023
"The most frustrating thing in the world is not being able to remember something when it was just told to me two minutes ago. Now, with this drug, there's a chance I won't get worse for a while."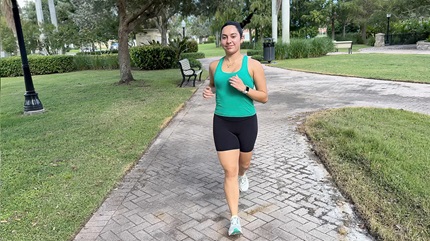 Dec 5, 2023
"Being able to run that 5k from start to finish with the same family members who supported me through the surgery was huge and I can't thank Dr. MacKechnie enough for getting me to that spot."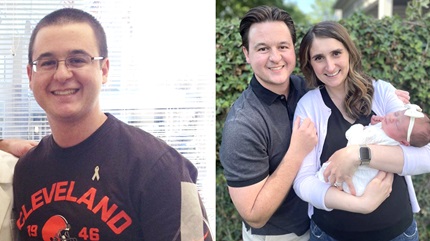 Nov 30, 2023
"At the time of my diagnosis, I was thinking, 'I'm 24. I'm a lifelong nonsmoker. I'm not supposed to get cancer.'"