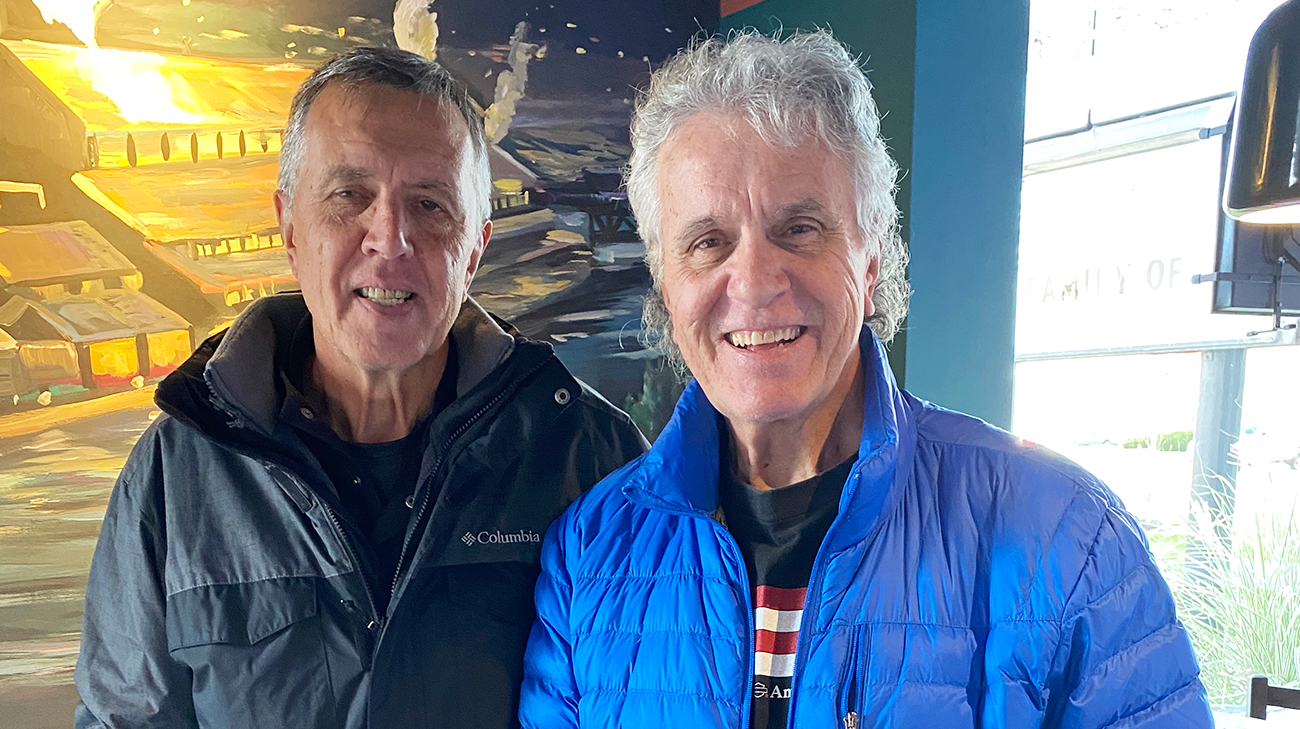 Two brothers are enjoying their retirement after overcoming a rare disease that makes up about 1% of cancer cases in the United States. They represent a coincidence so rare thoracic surgeon Sudish Murthy, MD, PhD , had not come across it in his more than two decades of experience.
"Having performed more than 10,000 operations in my practice, I have not had two siblings as patients with this same type of cancer before. It's quite unique," says Dr. Murthy.
At 58 years old, Jeff Foster was diagnosed with stage 3 esophageal cancer. Five years after Jeff's diagnosis, his younger brother, Gary, learned he had the same cancer type, at the same stage, when he was 63 years old.
"There are a lot more coincidences than just having esophageal cancer. They presented at the same stage. The location of their cancer in the esophagus was in very close proximity to each other, and they were quite close in age when diagnosed," says Dr. Murthy.
Leading up to his diagnosis in November 2014, Jeff describes feeling a tickle in his throat when he ate or drank. He later had trouble swallowing, which is the first symptom of esophageal cancer people may notice. Jeff's doctor confirmed he had the disease through an endoscopy, where a healthcare provider uses a thin, flexible tube called an endoscope to look at the inside of the esophagus.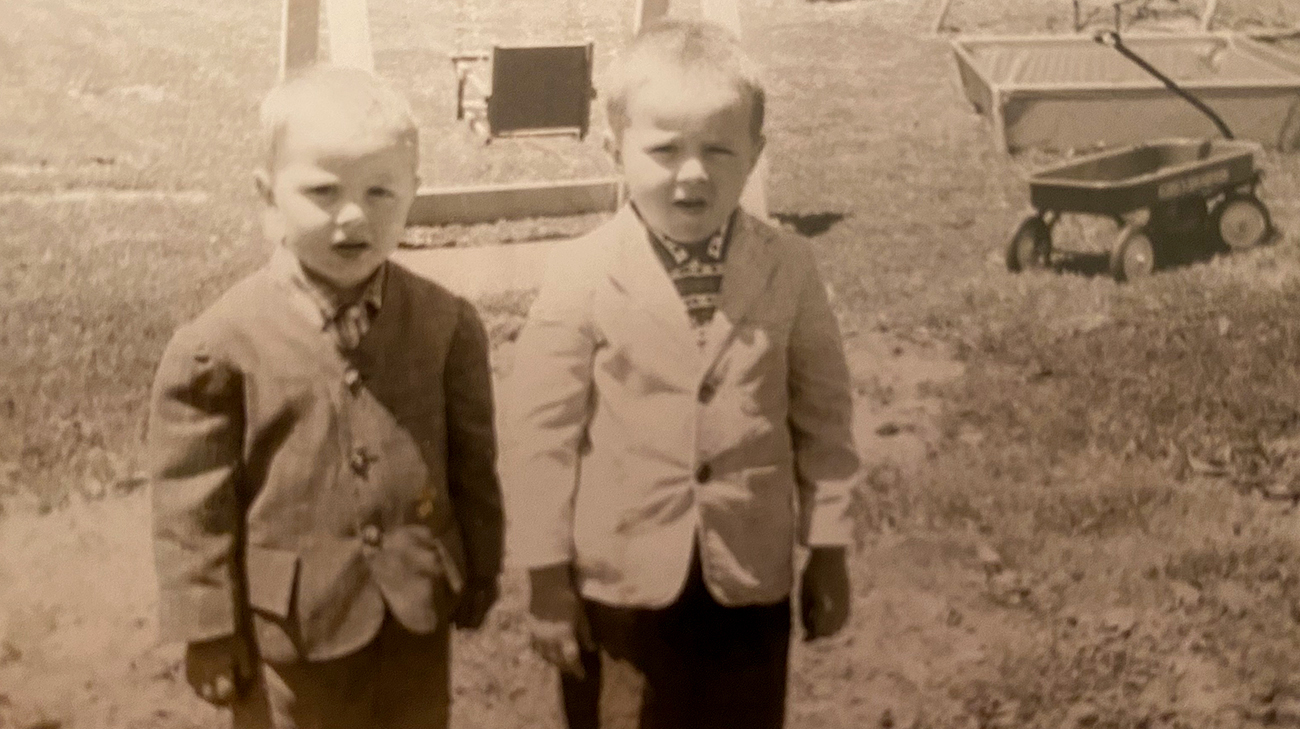 Gary, 2, (left) and Jeff, 3, (right) when they were kids. (Courtesy: Gary Foster)
"When I first heard the news, I was wondering if this was going to be deadly. I didn't know many people who have had it," says Jeff.
Jeff's doctor referred him to Cleveland Clinic where he was cared for by Dr. Murthy as well as radiation oncologist Gregory Videtic, MD, and medical oncologist Michael McNamara, MD.
Dr. Murthy says Jeff's treatment included chemotherapy, radiation and a procedure called an esophagectomy. An esophagectomy involves removing some or most of the esophagus and surrounding tissue. A new esophagus is then created by pulling up part of the stomach into the chest and neck.
"After surgery, I did really well. I didn't have any setbacks, fortunately," says Jeff. "All the doctors were great throughout the entire process."
Jeff was closely watched following his treatment. He remained in remission for more than five years and was declared cancer-free in October 2019. Just three months later, Gary found out he had esophageal cancer.
"With my brother having just gone through the same thing, it gave me a lot of reason to be calm," says Gary. "I knew what was coming next."
Gary recalls not feeling as blindsided by the diagnosis because he's had acid reflux since childhood and started having endoscopies in his mid-20s. In December 2019, he had a suspicious endoscopy after experiencing trouble swallowing over Thanksgiving. He was officially diagnosed with esophageal cancer in January 2020.
"When I found out, I knew I wanted to go to Cleveland Clinic. I called Jeff and got the numbers for all his doctors," says Gary.
Like his brother, Gary saw Dr. Murthy and Dr. Videtic and had the same treatment plan. The only difference in Gary's care was his oncologist, Suneel Kamath, MD.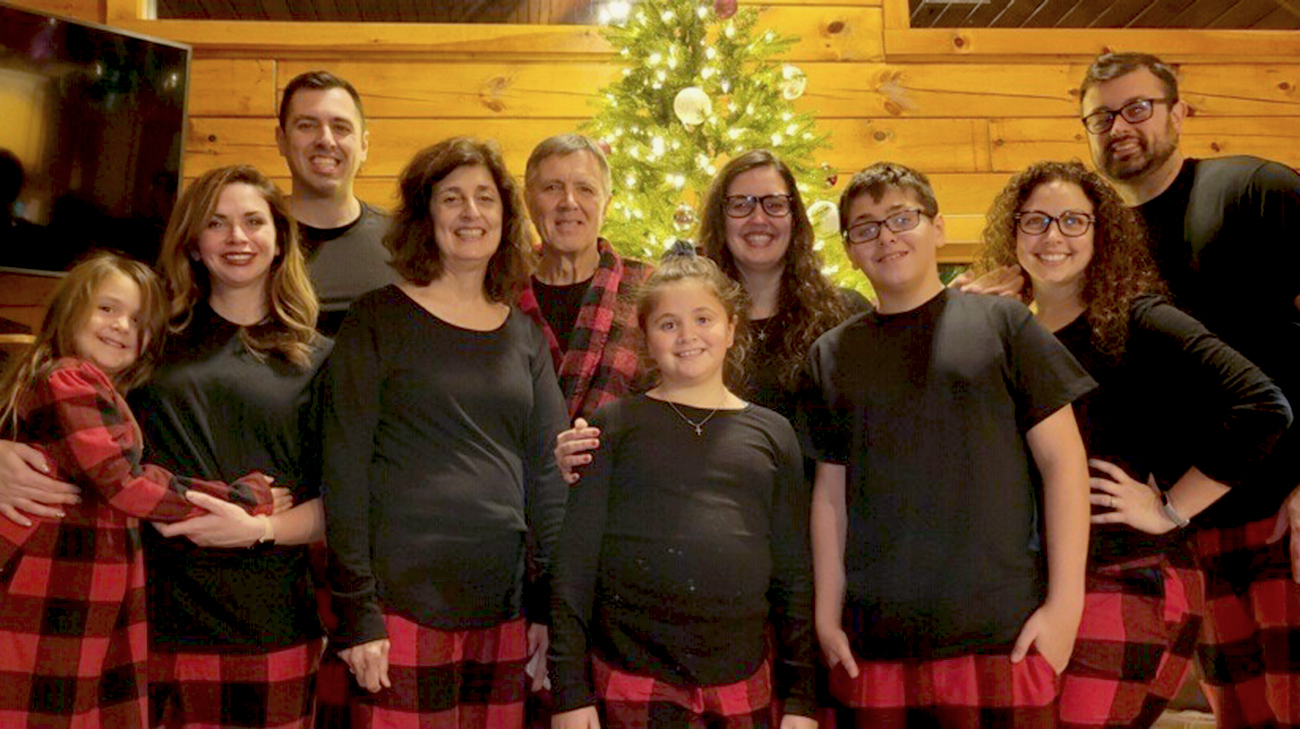 Gary and his family gathered for the holidays. Knowing the family history of disease, Gary's and Jeff's families stay on top of their health. (Courtesy: Gary Foster)
"Dr. Kamath was so caring, thorough and empathetic. He takes the time to talk to you and make sure you don't have any concerns or questions," says Gary. "All the doctors and nurses along the way were so helpful."
Despite the aggressive treatment, Dr. Kamath says Gary did very well overall. He now comes back every six months for follow-up appointments.
"He has remained in remission for more than two years since his last treatment. He is doing great and is very active," says Dr. Kamath. "Like everyone who has their esophagus taken out, he has to avoid certain foods, make sure he stays upright after he eats or he gets acid reflux, as well as eat small portions more frequently to avoid what is called dumping syndrome. He has figured all that out and is managing it well."
According to Dr. Murthy, it's unclear why both brothers got esophageal cancer. In this case, it can't be definitively linked back to any hereditary or environmental factors. Dr. Murthy explains they weren't smokers or obese, which could be risk factors for developing the disease. In Gary's case, he did have long-term acid reflux.
"When patients have a long history of acid reflux or heartburn and start to develop some subtle difficulty swallowing, they should get to their primary care team for an endoscopy," says Dr. Murthy. "If diagnosed early, esophageal cancer is eminently treatable. Unfortunately, Jeff and Gary had their cancer detected at a later stage, so they had to undergo three different treatment methods. They ended up beating the odds."
Knowing the family history of the disease, another family member is being closely watched for esophageal cancer as a precaution. Jeff and Gary encourage others to stay on top of their health and go to their healthcare provider for check-ups.
"Pay attention to your body. If you feel like there's something not right, there's probably something not right," says Gary.
"We all have the tendency to push things off and say, 'It will get better.' Don't delay. Go get checked out if something is wrong," adds Jeff.
Related Institutes: Imaging Institute, Cleveland Clinic Cancer Center, Heart, Vascular & Thoracic Institute (Miller Family)
Patient Stories
Patient Stories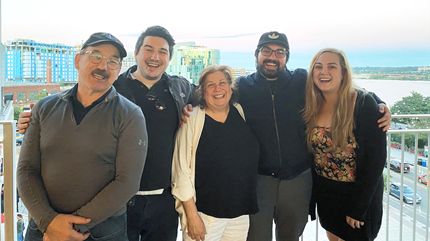 Nov 22, 2023
"I was truly blessed to be with the doctors and the entire cardiac surgery team. They saved my life."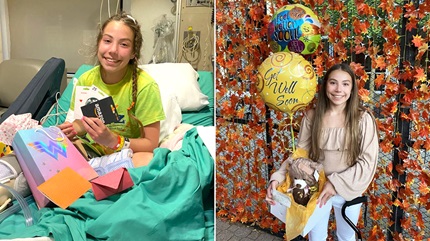 Nov 16, 2023
"I wanted the surgery because my seizures were becoming more and more frequent. I would wake up, have a seizure, and then continue to have them throughout the day. I just wanted the seizures to be gone."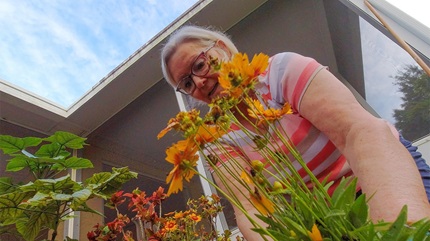 Nov 15, 2023
"I was very fortunate they found the tumor when they did."