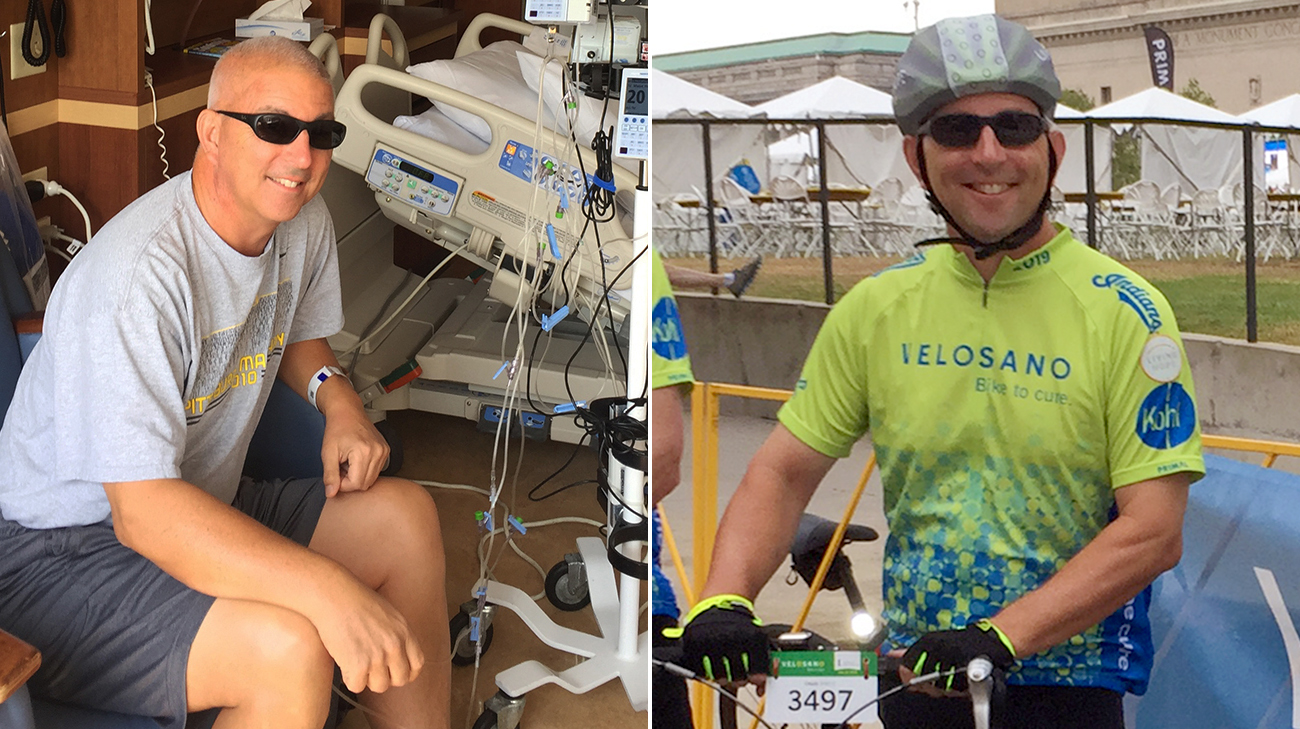 Biking, swimming and playing pickleball are some of the ways Craig Sheetz likes to stay active, but one of his favorite activities is spending time with his four grandchildren. "That's a lot of fun, but I don't get to do that every day. So when I'm not channeling my best 5 year old, I like to get out and get busy."
The 62 year old of New Springfield, Ohio, says he has a new perspective on life after an unexpected cancer diagnosis in 2017. In otherwise good health, Craig went to his family doctor with trouble swallowing. A biopsy later confirmed a mass in his throat was a rare type of lymphoma. Craig was ultimately referred to Robert Dean, MD, a hematologist oncologist at Cleveland Clinic Taussig Cancer Institute.
"Dr. Dean was very reassuring and just a really terrific person, laying out what the game plan was and what our strategy was going to be," says Craig. "I came out of that visit with hope, which I needed at that point."
With a plan in place, Craig underwent multiple rounds of chemotherapy, immunotherapy as well as a stem cell transplant. He kept up his strength by biking and continuing to stay active. "I made a point to do as many normal things as I could because I figured if I let down physically then I may not win. I was determined to win."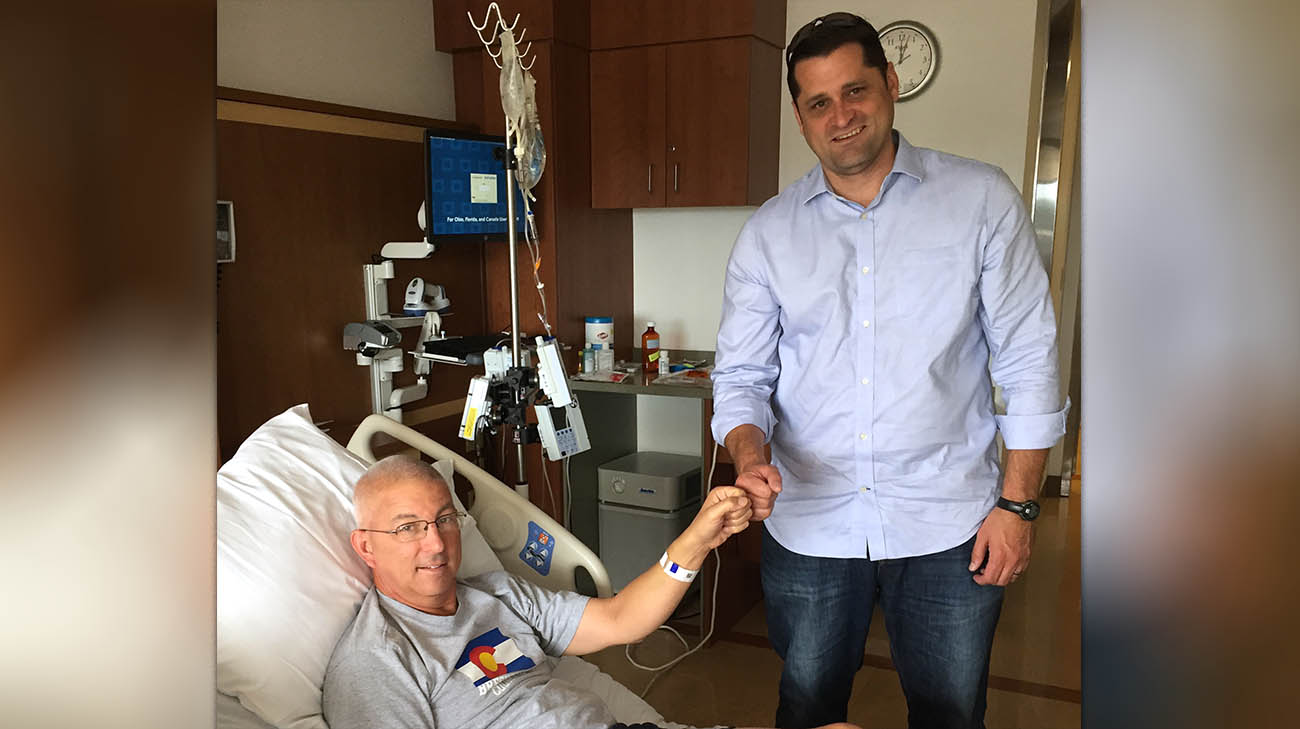 Craig with his son-in-law, Greg, (pre-COVID-19) at Cleveland Clinic. Craig underwent multiple rounds of chemotherapy and immunotherapy as well as a stem cell transplant. (Courtesy: Craig Sheetz)
Dr. Dean said Craig took the treatment like a champ and quickly got into remission. He then went on maintenance drugs for about three years. It was the fall of 2020 and things were progressing positively, but COVID-19 was rapidly spreading. At the time, a vaccine still hadn't been approved. Soon after Craig finished maintenance treatment, he came down with a fever and night sweats.
"Ironically, six weeks after I finished my last treatment I contracted COVID, and my body couldn't fight it. I would get sick, but my body didn't recognize the bad guy, so it didn't build up any resistance or antibodies to COVID," says Craig.
According to Dr. Dean, the immunotherapy drug Craig had been taking was impacting how well his body could fight off COVID-19. Craig's COVID infection progressed into pneumonia, and the drugs he took to control his lung inflammation prevented part of his immune system from fending off the virus as well.
"His health would waver back and forth. The COVID infection that gave him pneumonia would improve while he was on treatment in the hospital, but as soon as he completed his course of treatment, the symptoms would come back. His breathing would get difficult again. His lungs would get inflamed again," says Dr. Dean.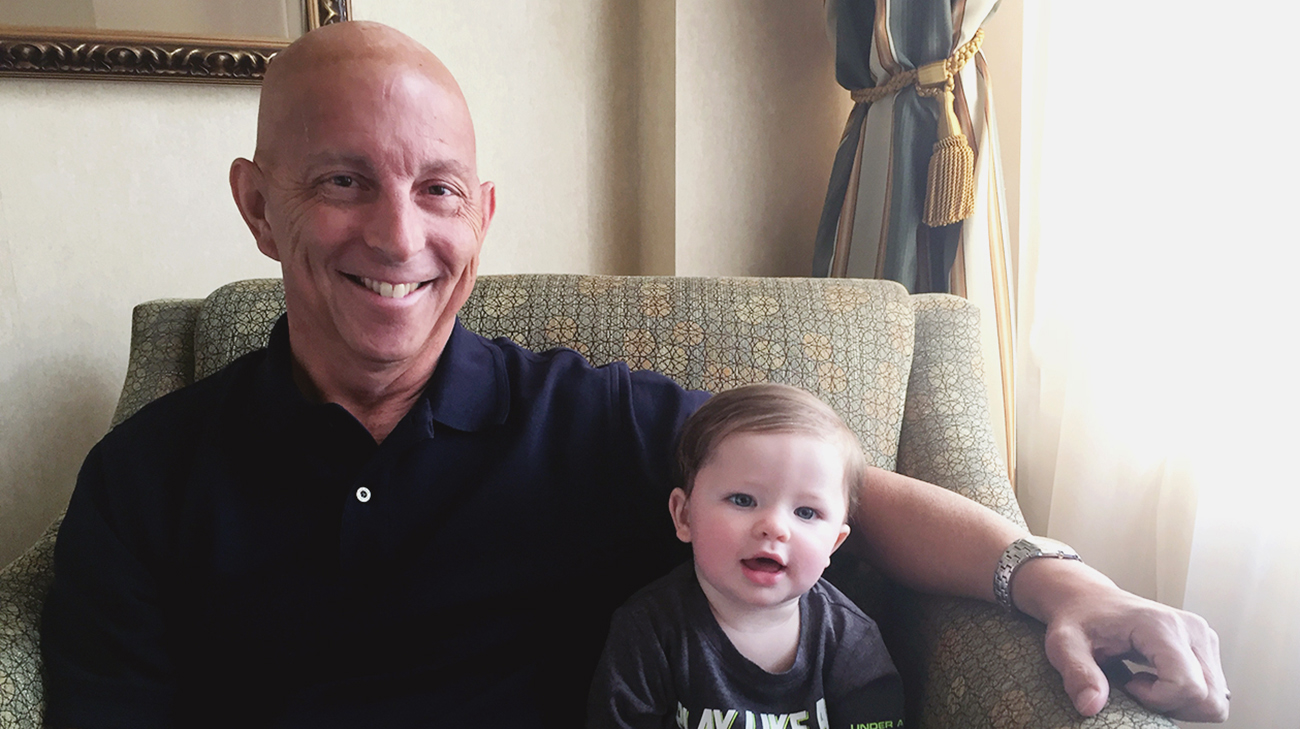 Craig with his grandson, Beaux. One of Craig's favorite pastimes is enjoying time with his grandkids. (Courtesy: Craig Sheetz)
Over the course of a three-month period, Craig was hospitalized for nearly 30 days and lost 40 pounds. With the help of infectious disease specialist Jona Banzon, MD, and pulmonologist Michelle Biehl, MD, Dr. Dean says they were able to confirm Craig had protracted COVID, or a COVID infection that wasn't going away – something they had not seen much of at the time.
"This isn't typically how COVID presents in most people. They have the illness – whether it's mild or severe – but then when they're over it, they're over it. In his case, he had been admitted twice, given treatments twice, and he came in again with what looked like a third round of COVID within three months," says Dr. Banzon.
Dr. Banzon came up with an innovative approach and ended up treating Craig with convalescent plasma, which is blood plasma that's donated from a person who's recovered from COVID. The goal is to provide passive immunity in the form of antibodies that can recognize COVID to someone who currently has the virus.
Craig noticed a difference within a few days of treatment and focused on regaining his strength. Craig says Dr. Biehl played a critical role in his recovery, encouraging him to start exercising again. "My goal was to get back on my bike, and I did it. You just have to have small goals, reach them and then keep pushing forward."
Craig kept pushing, and five months after overcoming COVID, he was able to build his endurance and bike 50 miles in VeloSano, Cleveland Clinic's annual fundraiser to support cancer research. It's an event fellow cyclist Dr. Dean encouraged Craig to get involved with. "If there ever was a group of people that is going to make an impact in cancer research it's the Cleveland Clinic," says Craig.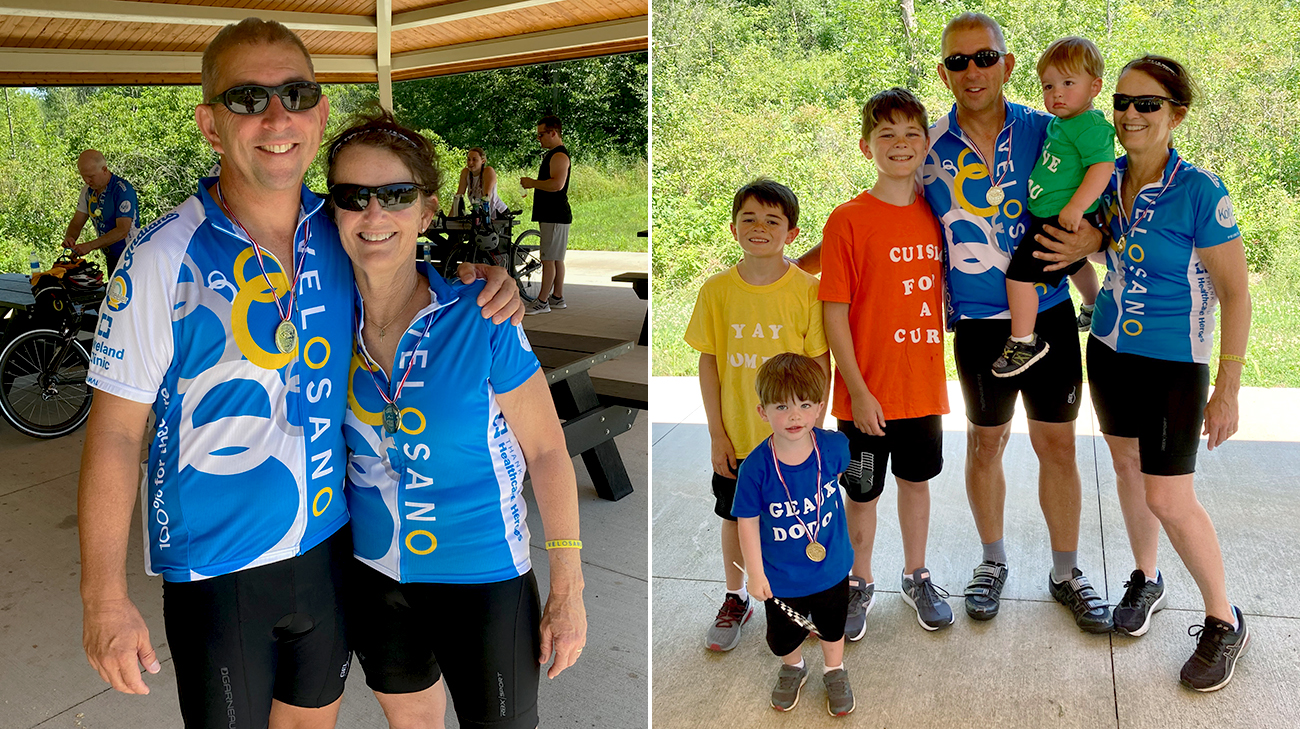 Craig with his wife and grandkids during the ride to support VeloSano and raise funds for cancer research. (Courtesy: Craig Sheetz)
"I was inspired and really grateful and touched that the care we provided meant so much to Craig that he wanted to give back to help other patients get better treatments by supporting cancer research," says Dr. Dean. "To see him come back from how sick he was with COVID pneumonia and to be literally back in the saddle on the bike riding again – it's incredibly inspiring to me. I feel awed by him."
Craig's lymphoma remains in remission. He's developed such a strong relationship with his care team Dr. Dean says Craig's follow-up appointments are more like get-togethers.
Craig continues to focus on staying active and spending time with his loved ones. He likes to travel with his wife Judy of 39 years, spend time at the beach and visit family and friends. Craig is also committed to doing anything he can to help find a cure for cancer and inspire others with his story.
"I believe your attitude is huge. If you walk into this process, and you get a diagnosis, and you hang your head and feel sorry for yourself, you're not going to have as good of an outcome as if you walk into this and say, 'Hey, I've got faith. I've got determination. I've got positivity, and I'm going to overcome this because we've got good teams, and we can make this happen,'" says Craig. "If that story can help anybody, I'm all over it."
Related Institutes: Respiratory Institute, Cleveland Clinic Cancer Center
Patient Stories
Patient Stories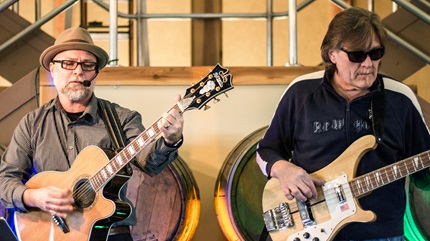 Dec 7, 2022
"It's a whole new life not having a pancreas. I'm just happy to be here, and I appreciate everything Cleveland Clinic has done for me."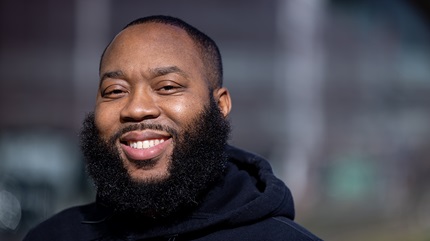 Dec 1, 2022
"Although you may have HIV, there is still a chance for you. There are options for you. You can still get a kidney. You can still come get back to a normal life."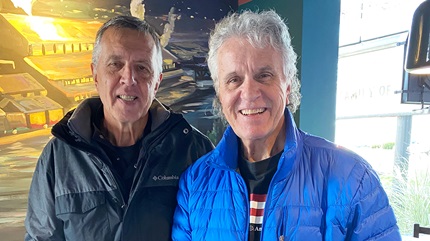 Nov 23, 2022
"Pay attention to your body. If you feel like there's something not right, there's probably something not right."