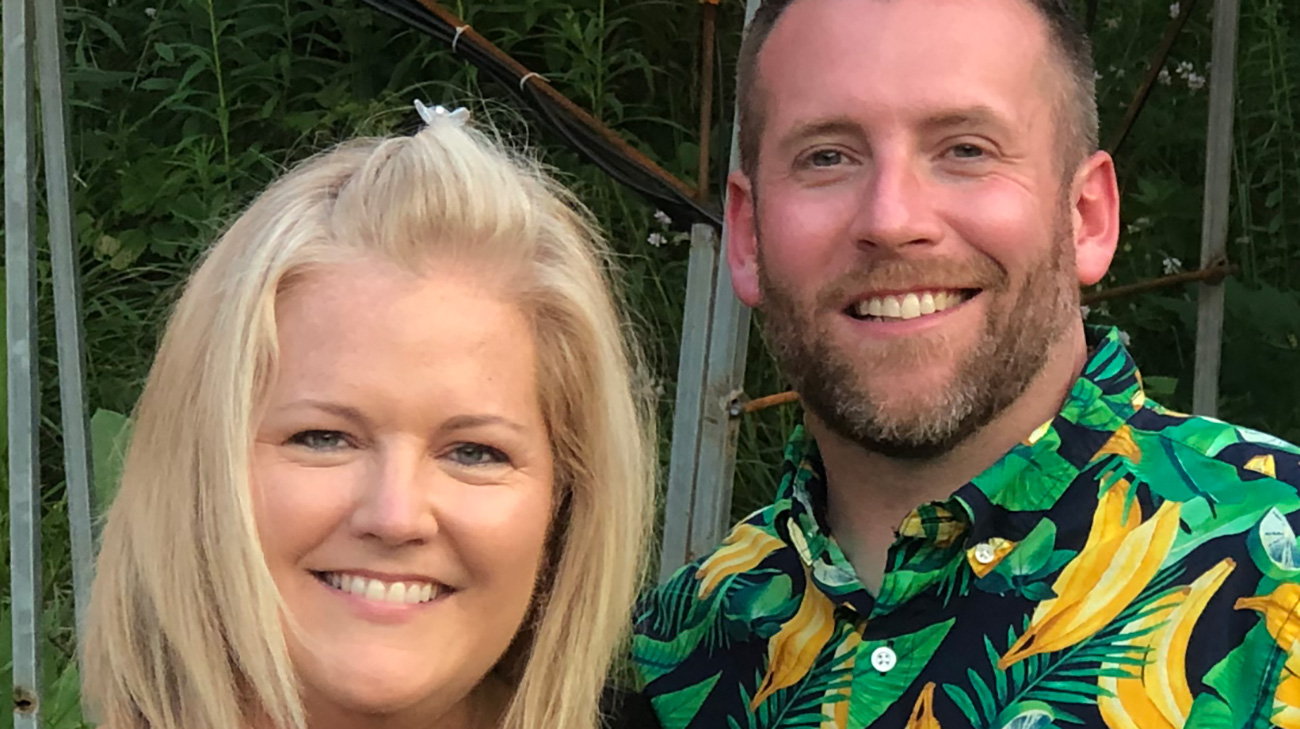 Running was always a getaway for Tom Ressler. With his headphones on, it would take him to a place worlds away. "Running let me compete against myself and brought me a sense of peace," says Tom, 46, of Cleveland Heights.
In 2008, Tom injured his back. A stabbing pain forced him to go to the emergency department. A CT scan showed a herniated disk — where one of the disks between his vertebrae was torn. "My physician told me I'd never run again. That was crushing," recalls Tom.
Over the years, his spine issues would flare up, causing him excruciating pain in his back and numbness in his leg. He ran the gamut of medical interventions — over-the-counter medication, physical therapy, prescription medications, acupuncture, pain blocks, and even a spinal fusion surgery.
"I was in constant pain. I couldn't stand, sit or sleep. Work was becoming so unbearable that I was contemplating going on disability. I absolutely loved my job so that was a hard thing to think about," says Tom, who works in interventional radiology at Cleveland Clinic Hillcrest Hospital.
After further evaluation, Tom got a diagnosis of arachnoiditis which is inflammation of the arachnoid, one of the membranes that surround and protect the nerves and the spinal cord. Unfortunately, there is no cure.
Not wanting to quit work, Tom decided to seek additional medical care and went through another round of medical treatments for his chronic back pain.
"But, despite trying to find relief for Tom through multiple medical interventions, he still had persistent debilitating pain," says Teresa Dews, MD, a pain management physician at Cleveland Clinic Euclid Hospital. "So, I coordinated the next step in Tom's journey."
Dr. Dews referred Tom to another pain management physician for spinal cord stimulation, a way to help relieve much of Tom's pain for good.
In June 2016, a device that delivers low-level electrical signals was implanted near his spine in order to stop pain signals from reaching the brain. The stimulation intensity is adjustable and able to be turned on and off. The device works 24/7 and recharges in a half an hour by placing a battery pack on the skin.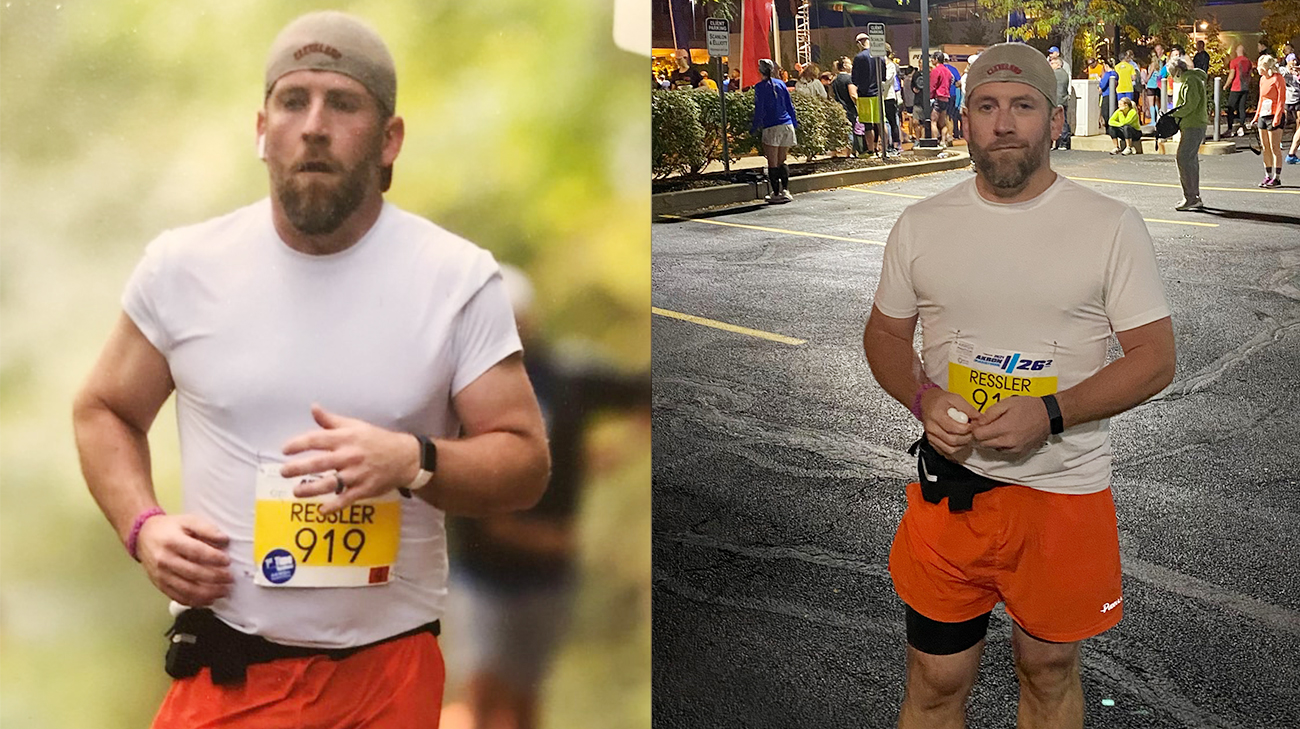 Tom competes in the 2021 Akron Marathon. (Courtesy: Tom Ressler)
"The stimulator is amazing, it reduced my pain from a 10 to a three," says Tom. And, because of the dramatic pain reduction, Tom could run again. In 2021, he signed up for the Akron Marathon – a 26.2 mile race — and finished in 04:41:53.
"Tom emailed his race info and photos to me. It brought me to tears because, after going through so much, I felt the thrill of him reaching his ultimate milestone. He's so inspirational," says Dr. Dews.
Other than having the battery replaced about every 10 years, Tom should be able to continue on with the life he had before his pain began.
"Dr. Dews was so supportive and helped me to run and work which changed my life. And, that's why I work at Cleveland Clinic, the same care I give to patients is the same care I received, which means everything to me," says Tom.
Related Institutes: Neurological Institute, Orthopaedic & Rheumatologic Institute
Patient Stories
Patient Stories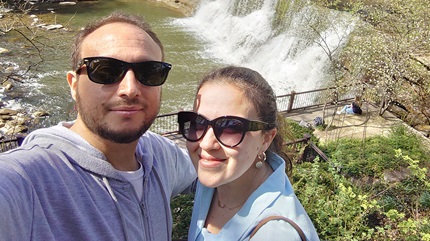 Sep 18, 2023
"Besides my first transplant, I've had other noninvasive surgical procedures, and I needed pain medication for all of them but not this time."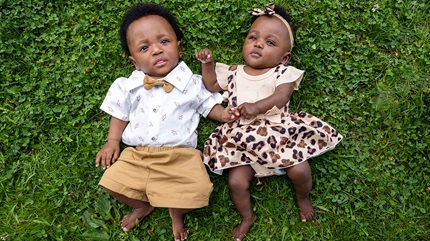 Sep 15, 2023
"Thinking about everything Kimyah and DJ have been through, it was hard to imagine us ever getting to this point. It was unclear if they would be able to do anything by themselves. Now, they're trying to do everything by themselves."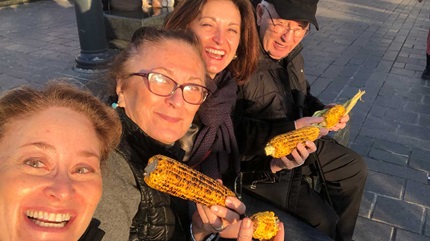 Sep 15, 2023
"My advice to others would be not to ignore changes in your body. Don't rationalize, like I did. Pay attention and ask your doctor to help you check them out."