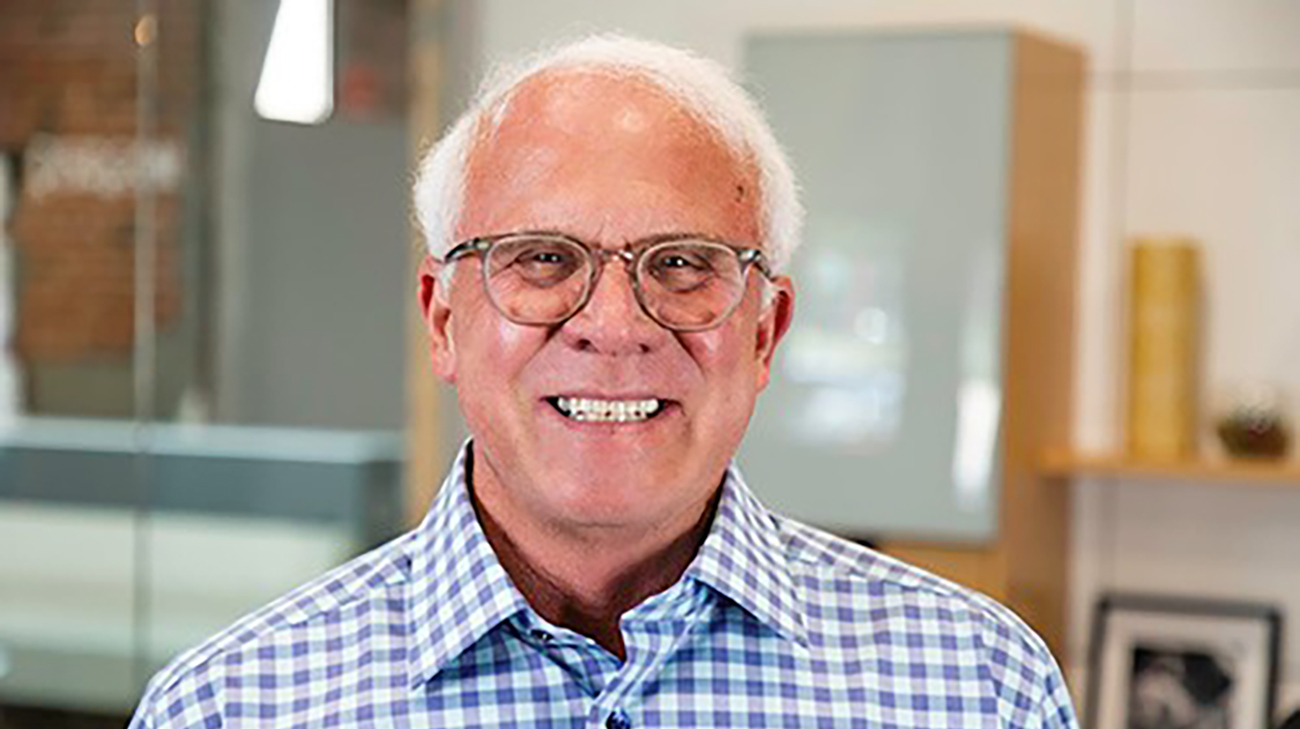 Ron Homesley had prostate cancer twice. The first time, he received radiation treatment that prevented recurrence for 15 years. When the cancer returned about a year ago, it metastasized to his lymph nodes, requiring surgery. Prior to the procedure in which 27 affected lymph nodes were removed, his doctor advised him there was a chance he could develop lymphedema — painful swelling caused by fluid buildup.
"I had no idea what that was. I just thought that if it happened, this was something they could treat," Ron says. However, when he developed lymphedema, "they put a drain in my right leg that was supposed to be there for two weeks, but it turned out to be six weeks. I talked to my doctor and learned that the swelling, which was incredibly uncomfortable, might never go down. Without the lymph nodes, my body was unable to pass off the fluid. The doctor said the swelling could be there for years."
Ron, who is 75 years old and part-owner of a bustling furniture dealership in Edmond, Oklahoma, was unwilling to accept that prognosis. "With lymphedema, you lose a lot of mobility," he says. "My knee didn't bend as well as it should because of the swelling, and because of the way I had to walk, my hip hurt at a level of 7 or 8 out of 10. It limited how far I could go and what I could do."
Searching for answers, he discovered that although lymphedema is common, treatment that could end it is not. Eventually, a friend referred him to her physical therapist, who not only helped relieve his symptoms but also led him to a solution by mentioning a talk she attended by Wei Chen, MD, FACS, a world leader in lymphedema surgery and Co-Director of the Center for Lymphedema Research and Reconstruction at Cleveland Clinic.
"I told her that I would love to get his opinion to see if he could help me," Ron says. "Dr. Chen told me that if physical therapy did not bring me sufficient relief, it was time to consider surgery."
In 2020, Ron underwent two procedures at Cleveland Clinic – initially the debulking lymphedema liposuction with Dr. Chen's unique "flying squirrel" technique, followed by supermicrosurgical lymphaticovenular anastomosis (LVA) six months later.
"I felt almost immediate relief after my first surgery," Ron says. "However, because fluid in the upper part of my leg still was too thick, I had to have a second procedure. I was at Cleveland Clinic for about a week each time."
"I've had 17 surgeries in my life, with only a few overnight stays, and this was my best experience. Cleveland Clinic is an amazing place."
Although the hospital's size was intimidating, Ron says that he received very personal care from Dr. Chen's nurse and the staff. "They were excellent. I've had 17 surgeries in my life, with only a few overnight stays, and this was my best experience. Cleveland Clinic is an amazing place."
The swelling has diminished so much since his surgery six months ago that Ron now says his leg feels normal. "I am amazed," he says. "I feel cured."
Little understood disease
Dr. Chen calls lymphedema a poorly understood problem. "It's one of the least-developed branches of modern medicine," he says. "Unfortunately, most doctors are under-trained when it comes to lymphedema. As a result, patients with lymphedema are under-diagnosed and under-treated."
Lymphatic surgery originated in the 1970s, he says. "The techniques involved were so advanced at the time that the surgery was extremely exclusive. Only the most highly trained surgeons were in a position to even start to perform these procedures because anything involving blood vessels requires high precision. Lymphatics, in general, tend to be smaller and more delicate than blood vessels."
Reconstructive microsurgery, a plastic surgery subspecialty, involves surgery on blood vessels and nerves ranging between 2 millimeters and 0.8 millimeters. It represented the pinnacle of surgical precision until the arrival of supermicrosurgery in 2000.
"Supermicrosurgery broke the lower limit of microsurgery, and extended the therapeutic effects of surgery to 0.1 millimeters," says Dr. Chen, who also heads Regional Microsurgery and Supermicrosurgery at Cleveland Clinic. Since its creation, supermicrosurgery has been extensively applied in the salvaging of severe diabetic foot disease and the treatment of therapy-refractory lymphedema. This highly specialized discipline is applied so much in lymphedema that it has become synonymous with lymphedema surgery, he says.
In Ron's case, Dr. Chen first performed the "flying squirrel" lymphedema liposuction that removed both diseased fatty deposits from Ron's thigh. This procedure also stimulated lymphatic regeneration that prepared him well for the second procedure, the LVA surgery. By connecting tiny lymph vessels to veins under a powerful surgical microscope, LVA helped restore the flow of lymph fluid.
Although patients like Ron have had to search hard for information about these options because so few surgeons have the right expertise, "we are working on changing that," Dr. Chen says. "We want to bring hope to patients through awareness of the fact that lymphedema is not untreatable. And Cleveland Clinic's outcomes are among the best in the world."
One way to improve patient awareness and access is to train other practitioners, he says. "To become a supermicrosurgeon, first you need to become a plastic surgeon, and then a microsurgeon, and then a supermicrosurgeon. We are preparing to start the first supermicrosurgery lymphedema fellowship in the world, which, if all goes well, should start by Fall of 2022."
Ron says he is thankful that his search brought him to Dr. Chen. "I can't say enough kind things," he says. "He's given me back a part of my life that I thought I'd lost. You can't imagine the relief this surgery gives you. I thought I was doomed, but after my surgery, I can't think of anything that would make it better than it is right now. Now I can work out, take hot baths, and do anything I want to do. Dr. Chen is a wonderful doctor."
Related Institutes: Dermatology & Plastic Surgery Institute
Patient Stories
Patient Stories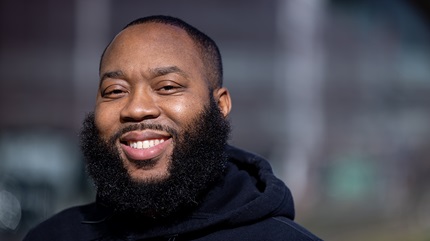 Dec 1, 2022
"Although you may have HIV, there is still a chance for you. There are options for you. You can still get a kidney. You can still come get back to a normal life."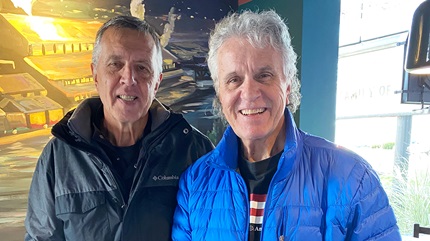 Nov 23, 2022
"Pay attention to your body. If you feel like there's something not right, there's probably something not right."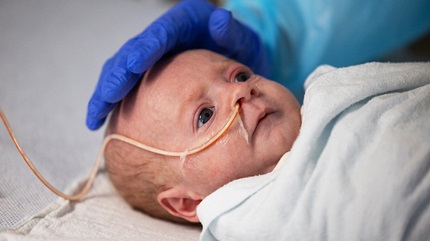 Nov 22, 2022
"I'm so glad we got Max examined right away."