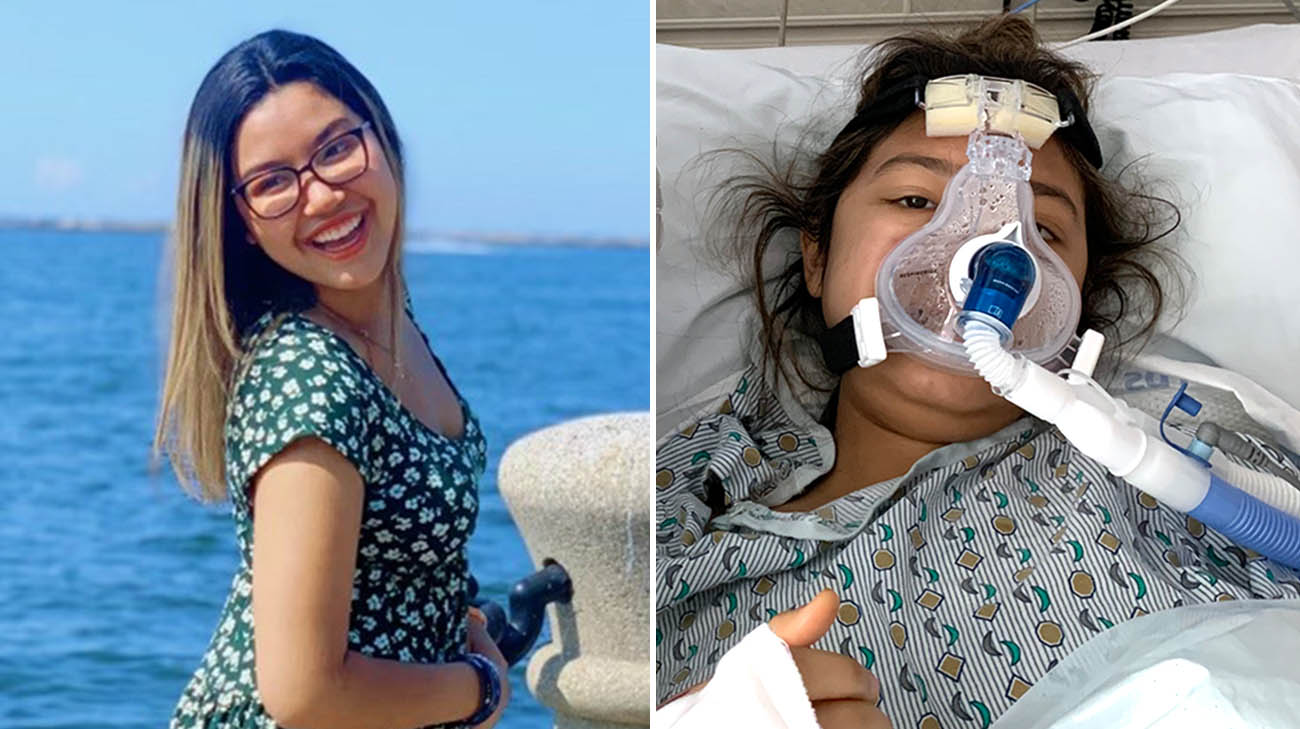 When 16-year-old Sandy Rose tested positive for COVID-19 on March 27, 2021, she anticipated a quick and easy recovery. Her initial symptoms were similar to those of the flu – weakness and fatigue.
"I thought, 'You're young, you're going to be fine,'" recalls Sandy, now 17 and a senior at Howland High School in Warren, Ohio. "I'll just sleep it off, but obviously, I wasn't fine."
A few days after Sandy tested positive, her condition worsened, dramatically. She would wake up at 5 a.m., crying from the pain and discomfort. Ultimately, when she began slurring her speech and acting even more lethargic, her parents called 911 and Sandy was taken to the emergency department at a nearby hospital.
The next thing she remembers is waking up days later at a different hospital. By then, Sandy had been diagnosed with type 1 diabetes and was experiencing a life-threatening condition called diabetic ketoacidosis. She also had begun undergoing dialysis treatment for her rapidly deteriorating kidneys, and suffered from septic shock. These conditions were exacerbated by her serious case of COVID-19.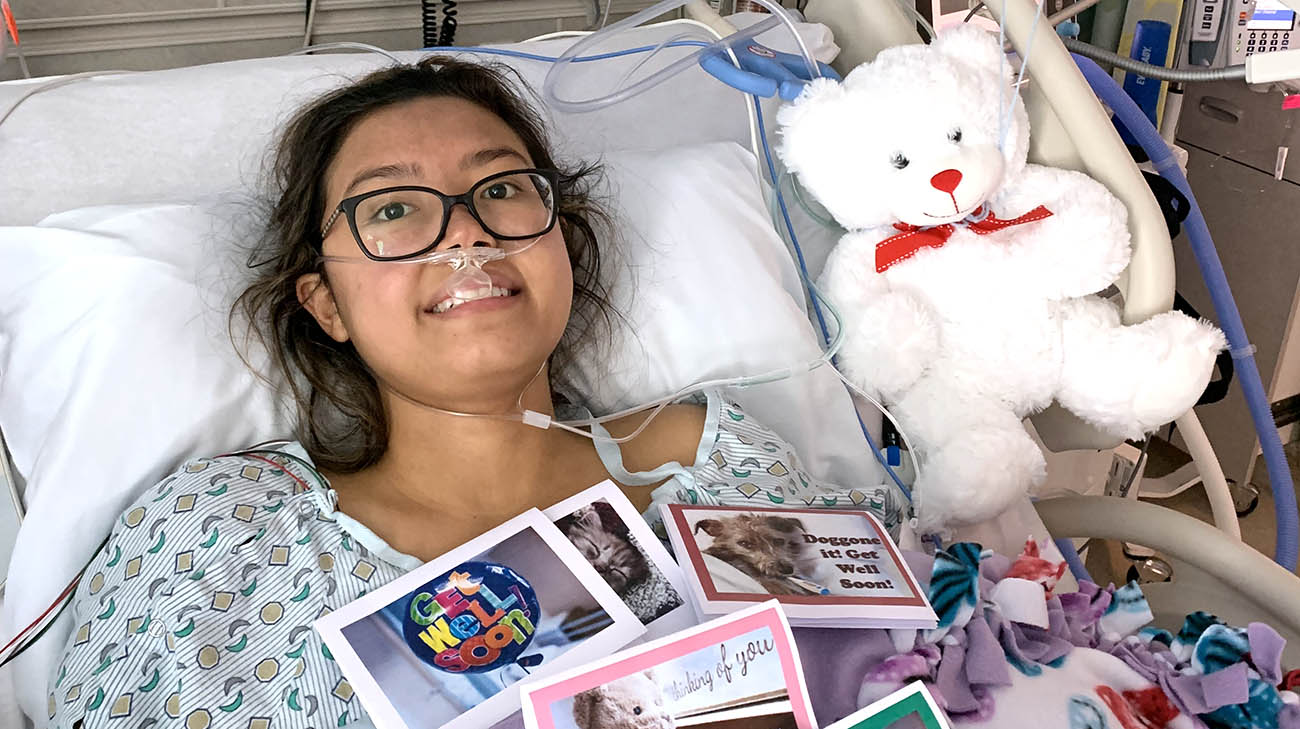 Sandy never thought she'd have to endure such a challenging battle with COVID-19. (Courtesy: Rose family)
According to Samir Latifi, MD, a pediatric critical care specialist at Cleveland Clinic Children's (where Sandy was transferred when doctors feared she may need kidney and/or liver transplants), Sandy is among a growing number of young COVID-19 patients whose health is further compromised by multi-system inflammatory syndrome in children, or MIS-C. A rare condition, MIS-C can lead to further problems with other organs and bodily systems.
"When she arrived, Sandy was very sick. She had a breathing tube and respirator to help with her breathing. Her heart function wasn't good. Her blood sugars were very high, and her liver and kidneys were not working properly," explains Dr. Latifi. "She had a lot of things that needed a lot of attention."
Sandy spent two weeks in the Cleveland Clinic intensive care unit (ICU), in and out of consciousness, before finally being discharged to Cleveland Clinic Children's Hospital for Rehabilitation. It was a daunting time for her parents, who saw their once-healthy child – an honor student and cheerleader, who loves hockey and other sports – suddenly fighting for her life.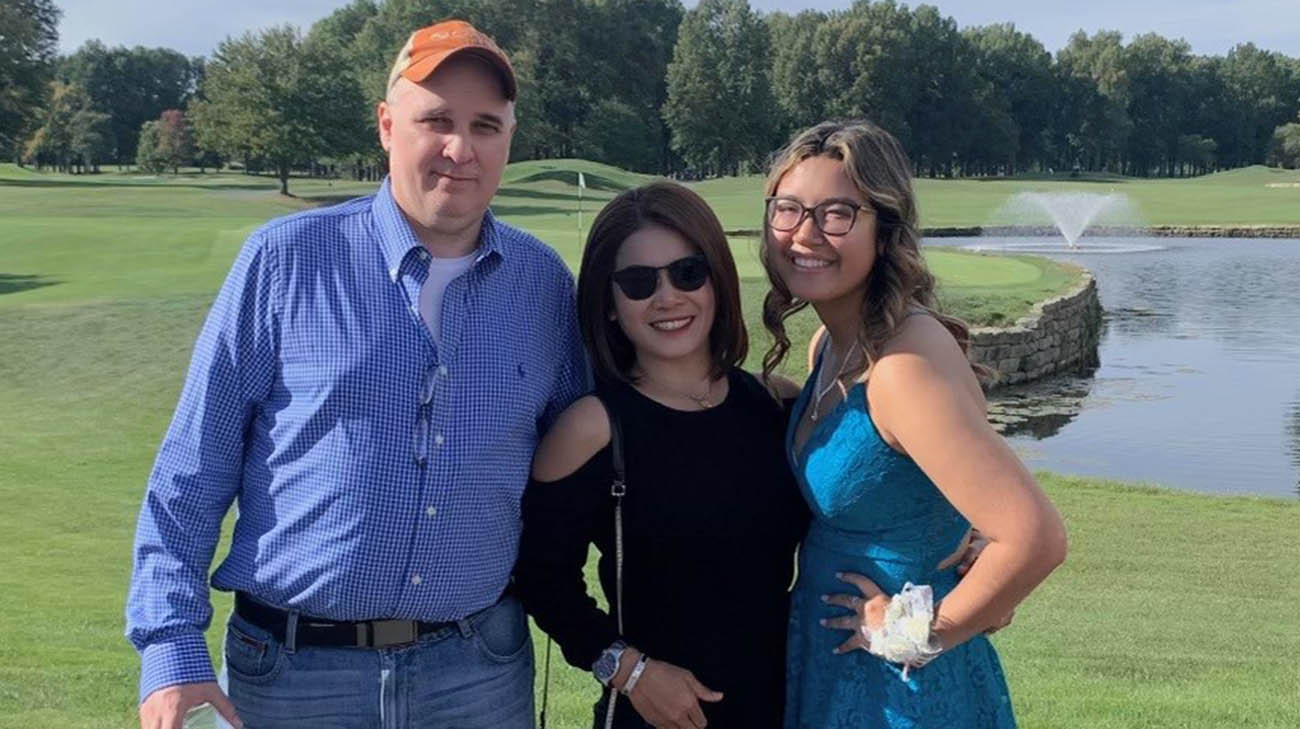 It was incredibly hard for Sandy's mother (center) and father (left) to see Sandy suddenly fighting for her life. (Courtesy: Rose family)
"It's never easy to see your child on a ventilator. Everything happened so fast, it was overwhelming for all of us," says dad Terry Rose. "Things just seemed to be getting progressively worse. And her needing to be transported to Cleveland Clinic was a telling sign of how bad things were."
Dr. Latifi, and an integrated team of specialists in several disciplines, quickly began treating Sandy with a cocktail of medications, including steroids, that have proven to be effective in patients with MIS-C. As her condition slowly improved, Sandy, who had been sedated for several days so her exhausted body could rest – regained consciousness and was removed from the ventilator.
"As the treatment for MIS-C continued, she started to show signs of improvement," he notes. "What's really rewarding about looking after sick children is that they so often make remarkable recoveries."
As Sandy began to improve, she recalls talking by telephone to her grandmother, telling her she was looking forward to seeing her for the upcoming holiday. "The first thing I remember is saying, 'I'm coming to your house for Easter!'" says Sandy. "And (my grandmother) told me I slept through Easter, and I was very upset about that."
Once her condition stabilized, Sandy began rehabilitation. Terry recalls her first day at Cleveland Clinic Children's Hospital for Rehabilitation. She was barely able to sit up without assistance.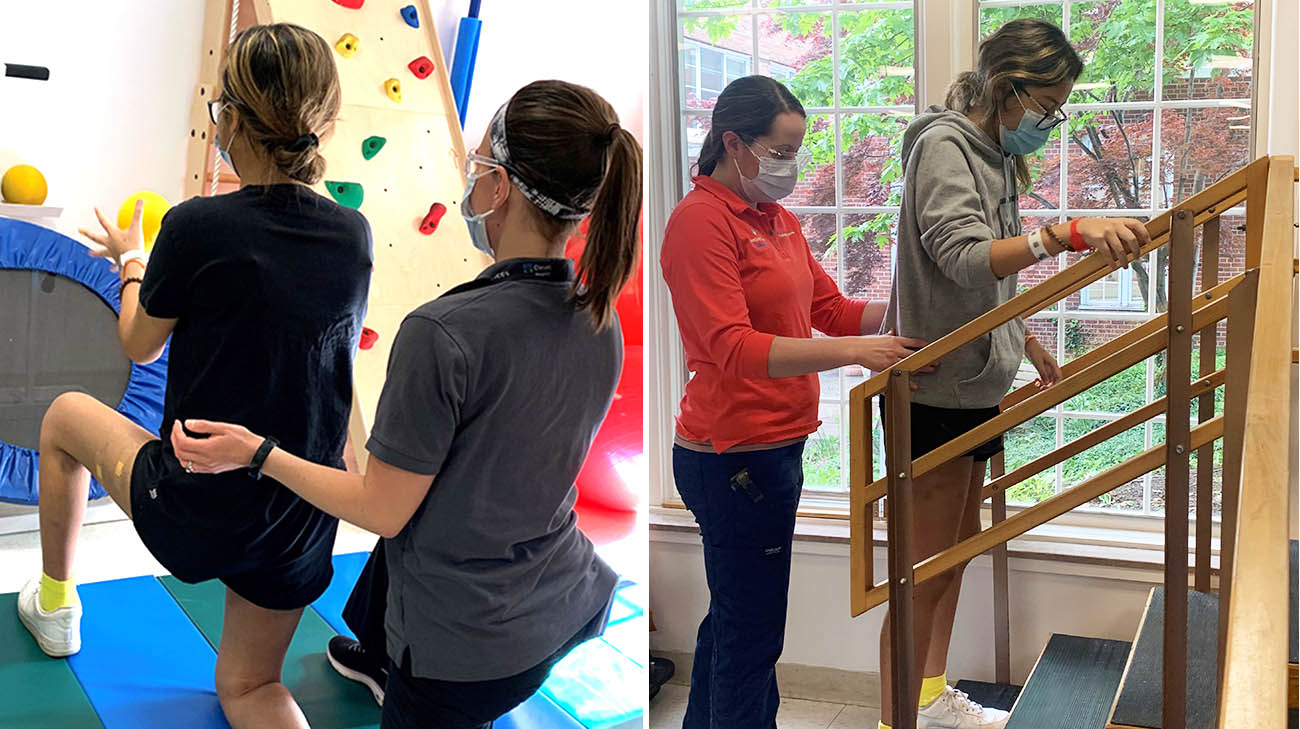 Sandy went through extensive rehab at Cleveland Clinic Children's Rehabilitation Hospital. (Courtesy: Rose family)
"Being confronted with all she faced at just 16, Sandy has a really hard time," Terry recalls. "It was tough for her to be motivated. But as she got stronger, and saw the gains she was making, she became more willing and determined to improve. Her effort at physical therapy was just tremendous."
By the time her rehabilitation was complete, and was able to return home after nearly eight weeks away, Sandy was using a walker. Now, most of her strength has returned, and she's able to walk unaided. Plus, she has adapted to dietary restrictions related to her type 1 diabetes. "I've pretty much had to give up fast food," says Sandy. "But I'm perfectly fine with that. The healthier the better!"
While it's too soon to return to cheerleading or other physical activities, Sandy is thankful her future looks bright again. She is looking forward to senior class activities, and hopes to pursue a career in medicine.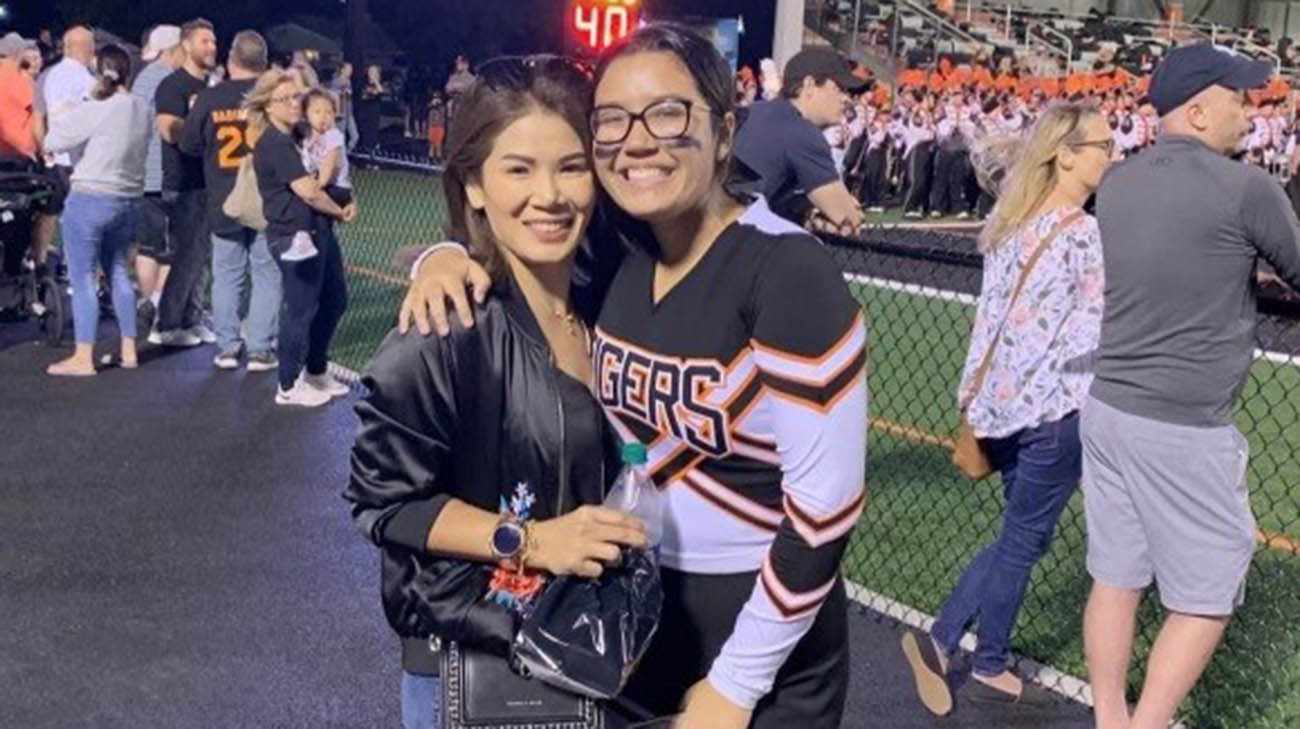 Even though Sandy isn't able to return to cheerleading just yet, she's still living life to the fullest! (Courtesy: Rose family)
"I wanted to go in the medical field way before all this happened, but after being in the hospital, it's really helped to (further) push me towards it," states Sandy, who also cited friends, family, community members and her cheerleading team for their support throughout her crisis.
"I was so close to death," she adds. "It made me realize that tomorrow is never promised. So, go out and have fun. Be spontaneous!"
Related Institutes: Cleveland Clinic Children's , Respiratory Institute
Patient Stories
Patient Stories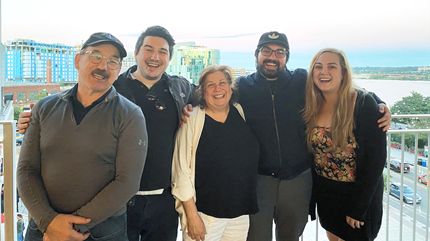 Nov 22, 2023
"I was truly blessed to be with the doctors and the entire cardiac surgery team. They saved my life."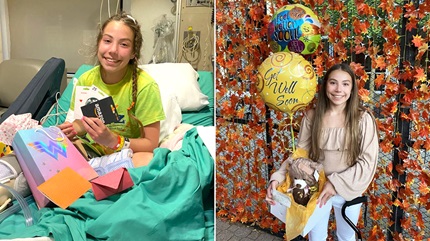 Nov 16, 2023
"I wanted the surgery because my seizures were becoming more and more frequent. I would wake up, have a seizure, and then continue to have them throughout the day. I just wanted the seizures to be gone."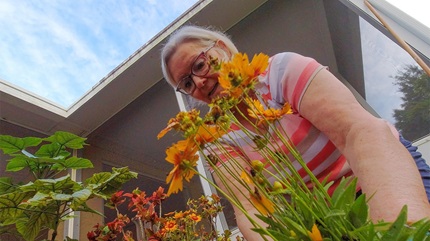 Nov 15, 2023
"I was very fortunate they found the tumor when they did."