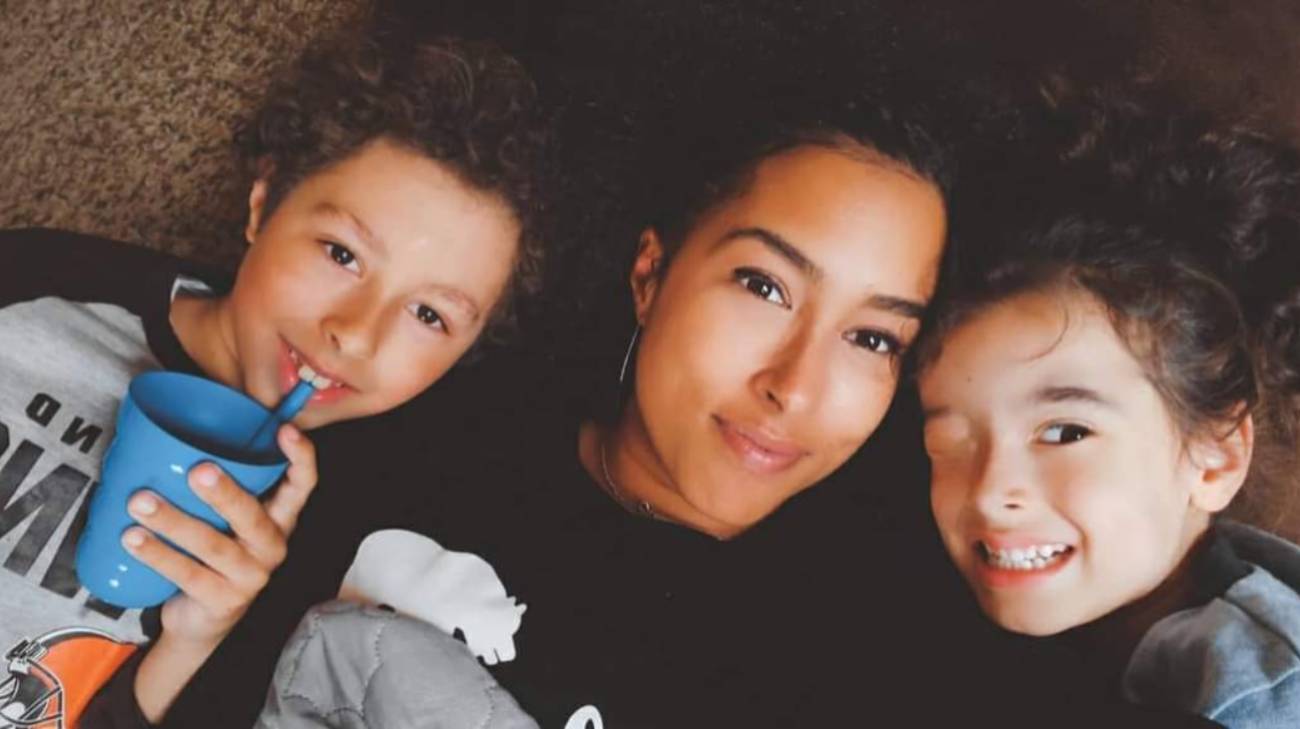 In January 2017, Gabriel "Gabe" Samarin — a happy, healthy toddler just one month shy of his second birthday — suddenly became very ill. His parents, Olivia and Justin, took him to a Cleveland Clinic hospital emergency department (ED) near their home in Old Brooklyn, Ohio, where he was diagnosed with stomach flu. "That same week, his eye started to protrude just a little bit," Olivia says.
His eye became worse over the next few days, and two more trips to the ED led to a CT scan that revealed a fast-growing tumor. The family was referred to Cleveland Clinic Children's, where doctors from the Cole Eye Institute confirmed that Gabe had a mass. "They didn't know whether it was cancerous," Olivia says. "It was scary."
Gabe was admitted to Cleveland Clinic Children's pediatric hematology-oncology unit. "They walked us through the next steps, including a PET scan and an MRI. They also did a biopsy," Olivia says. "At that point, his eye had started to protrude a lot. He was diagnosed with left orbital rhabdomyosarcoma (RMS), a rare cancer, and they started chemo immediately.
Gabe, under the care of pediatric hematologist-oncologist Stacey Zahler, DO, had weekly chemotherapy treatments at main campus. He also had treatments at home, as well as six weeks of radiation therapy. "It was super scary to have our 5-year-old son, Elijah, and our toddler running around while he was connected to an IV and a bag," Olivia says. "But it still felt better than being at a hospital. Gabe had a fear of white coats, and we thought it would be better to do as much as we could at home."
By December 2017, when Gabe's doctors could not determine whether the cancer remained active, they and his parents agreed it would be safest to remove his eye and the tumor.
The imaging of Gabe's tumor area remained highly suspicious. The best judgment of the team was to take the tumor and eye out and perform reconstruction. A lot of thought and collective expertise went into this incredibly difficult decision. "There was active tumor in the specimen removed, with clear margins, which made it a wise decision to proceed with removing the entire contents of the eye," says Michael Fritz, MD, FACS, Section Head, Facial Plastics and Reconstruction in Cleveland Clinic's Head & Neck Institute. "This decision is the key to Gabe's being alive today."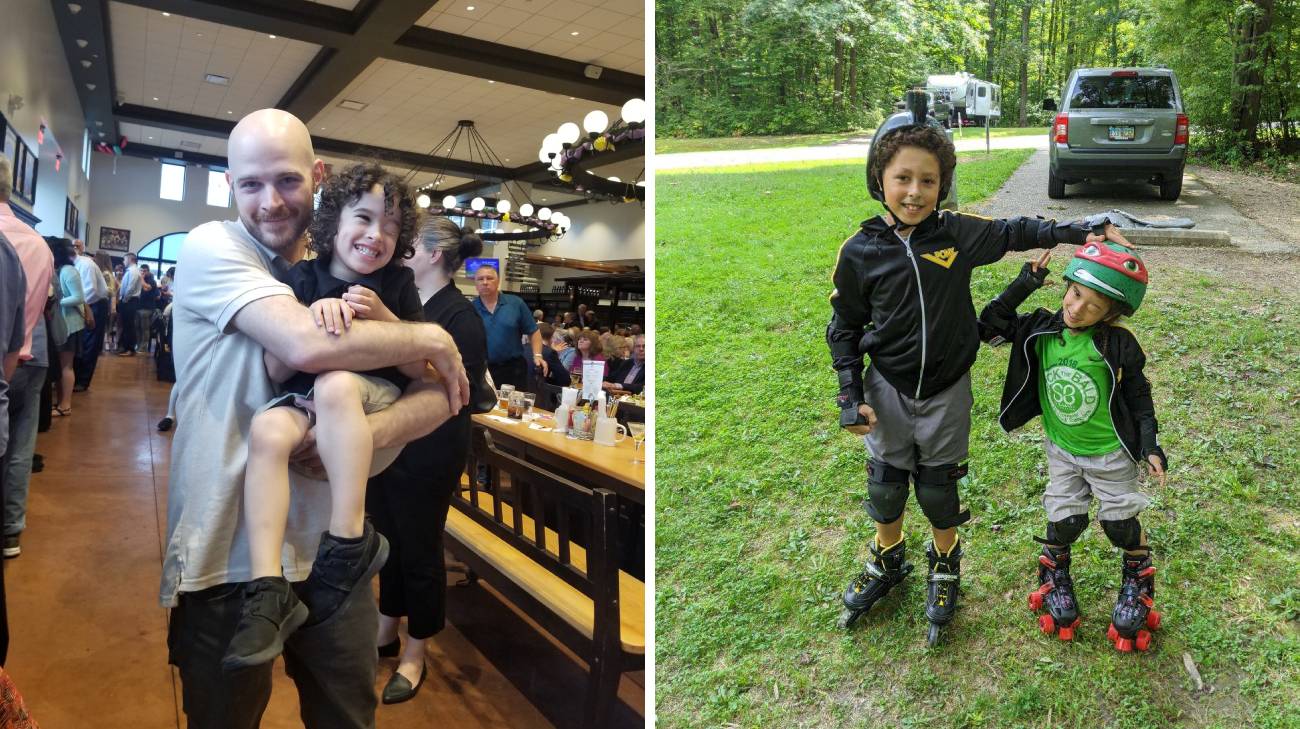 (Left) Gabe with his dad Justin Samarin. (Right) Gabe and his brother Elijah. (Courtesy: Olivia and Justin Samarin)

The team who would perform the surgery included Catherine Hwang, MD, ophthalmologist and oculoplastic surgeon; Dr. Fritz; and Brandon Hopkins, MD, Section Head, Pediatric Otolaryngology. "The team also consulted with Cleveland Clinic's pediatric and adult tumor boards to have a unified plan and expedited follow-up," Dr. Hopkins says.
Olivia, a special education teacher, drew on her storytelling skills to prepare her son for surgery.
"He played with a 'chemo duck' that the hospital gave us," she says. "It had its own implanted port, like Gabe, which we used as a reference for him when he needed his medicine. When we knew that he would have the surgery, I cut part of the fabric off of the duck's leg and sewed it over his eye. I made up a story with pictures to explain that Dr. Stacey and her friends would help get rid of Gabe's sick eye. Then, he would have only one eye, like chemo duck. And I bought some eye patches for him to wear and to put on his duck. That was the most concrete way I could think of to get him to understand."
During the seven-hour operation on March 5, 2018, Dr. Hwang removed Gabe's eye and socket. Dr. Hopkins removed the tumor and did preparatory surgery for free flap reconstruction by Dr. Fritz, involving the transfer of tissue and vessels from Gabe's thigh to the orbit of his eye. Dr. Fritz is an expert in minimal access free flap surgery, which relies on very small incisions to access blood supply and tunneling under the skin to perform reconstruction with minimal scars or swelling. This approach was pioneered by Cleveland Clinic a decade ago and now is used worldwide. "Patients used to stay in the hospital for a week to 10 days. With this approach, it's just a few days. It has transformed recoveries," Dr. Fritz says.
In rebuilding Gabe's eye socket, Dr. Fritz constructed what appears to be a closed eye, rather than creating space for a prosthetic eye, because he believes that this is a more natural look for a child. Dr. Hopkins agrees, noting that a prosthesis also can be hard for a young child to keep clean and safe. When Gabe is older, he can choose to have another surgery to allow for a prosthetic eye if he desires, he says.
Following successful surgery and a brief hospital stay, Gabe needed aftercare at home and follow-ups with his physicians, "but the scans before he left the hospital showed clear margins, which means that they got all of the tumor out," Olivia says. "Gabe spent some time adjusting. He had a couple of weeks when he wasn't happy or high energy, but then he bounced back with his normal sense of humor and level of energy."
On July 31, 2020, Dr. Hopkins implanted ear tubes in Gabe to relieve hearing problems caused by his radiation therapy, a common side effect in children.
Now 5 years old, Gabe is doing well. He will continue to be followed, but "all signs point to his not having a recurrence," Dr. Hopkins says.
"He's completely fine, a typical rough-and-tumble kid, fearless," Olivia says. "There's no evidence of disease – we just celebrated three years since the surgery. He's full of energy and loves superheroes and jumping, spinning and slipping. He's in Kung Fu classes, and he has a punching bag that he got for his birthday. He's not really fazed. When kids ask what happened to his eye, he says, 'I don't want to talk about,' or he tricks people. He told someone that his TV fell on him, and another person that he was staring and it was rude to stare, so his eye fell out. He's gotten a sense of humor about it and is a very confident, smart kid."
Dr. Hopkins says Gabe's prognosis is good. "Gabe is a poster child for what you would like to happen in this case – getting it early enough that a surgical intervention can be the cure," he says. "That's the most amazing part. By all measures of functioning at home and school, Gabe is a completely normal kid. As a parent, if you have to have a terrible situation, you want it addressed expeditiously and then you want to move on. When Gabe looks in a mirror, we don't want him to see a kid who had cancer. We want him to see a kid who likes to play basketball, a kid who's good at math, a kid who wants to be a doctor when he grows up. That's what we want, to cure the cancer and give a person the most normal life that they can have."
To provide coordinated care for their pediatric cancer patients like Gabe, Cleveland Clinic Children's recently created the Thyroid Head and Neck Oncology and Pediatric Endocrine (Thyroid HOPE) Center. "Pediatric cancer patients are under that umbrella, giving them a medical home," Dr. Hopkins says. "Our goal is to provide concierge, white-glove service for the family to let them focus on their child and not the process."
Olivia says she is "amazed" by the oncology team who took care of her son. "When you're worried about your 3-year-old — 'Are we going to make it to the first day of kindergarten?' — it's really scary. But they were all so personal, reassuring and well-coordinated that it really eased our stress and built our confidence. We knew that they would be capable of what they were setting out to do, and we are beyond grateful that they saved our son."
Related Institutes: Cleveland Clinic Children's , Cole Eye Institute, Head & Neck Institute
Patient Stories
Patient Stories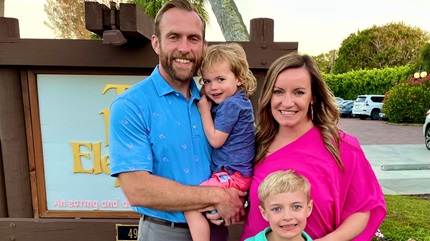 May 24, 2022
"I was familiar with the Columbus hospital, but knew Cleveland Clinic is number one in the nation for cardiac care."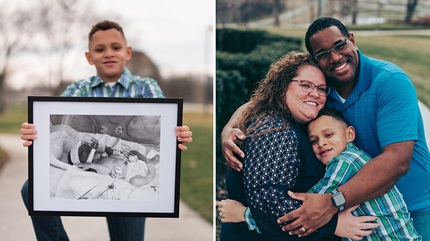 May 21, 2022
"We had the most amazing care --Quentin and us. They made sure we were in the know the entire time."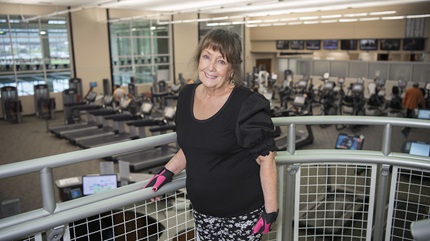 May 18, 2022
"I'm forever grateful for all the support I've received. It has truly made a difference in my life," she says. "My time spent at LifeStyles has been therapeutic and healing."