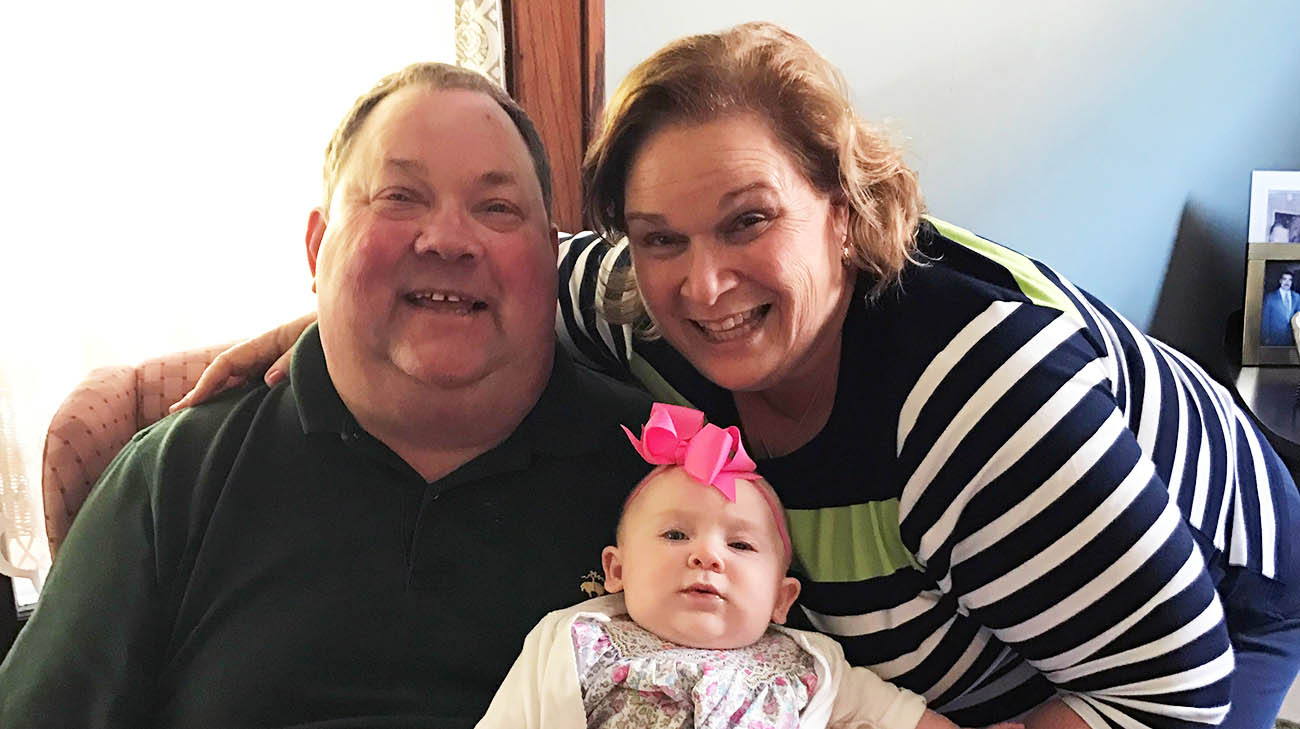 "What if I would ever need a kidney?" Maggie Wallison remembers those exact words running through her mind back in 2004, when she was beginning the process of donating one of her kidneys to her husband, Joe, at Cleveland Clinic.
"You go through so much rigorous testing to become a donor, because they want to make sure you aren't susceptible to needing a kidney down the road," says Maggie, a 58-year-old bailiff for the Cuyahoga County Common Pleas Court. "But I remember somebody at the Clinic reassuring me, saying that if I would ever need a kidney, they'll take good care of me. They lived up to their word."
Sixteen years after successfully donating one of her kidneys to Joe, who was suffering with complications from juvenile diabetes, Maggie received a kidney from a deceased donor on November 1, 2020. The sudden onset of a rare autoimmune disease, Goodpasture syndrome -- which could not have been detected during her pre-donation testing in 2004 – caused Maggie's kidney failure.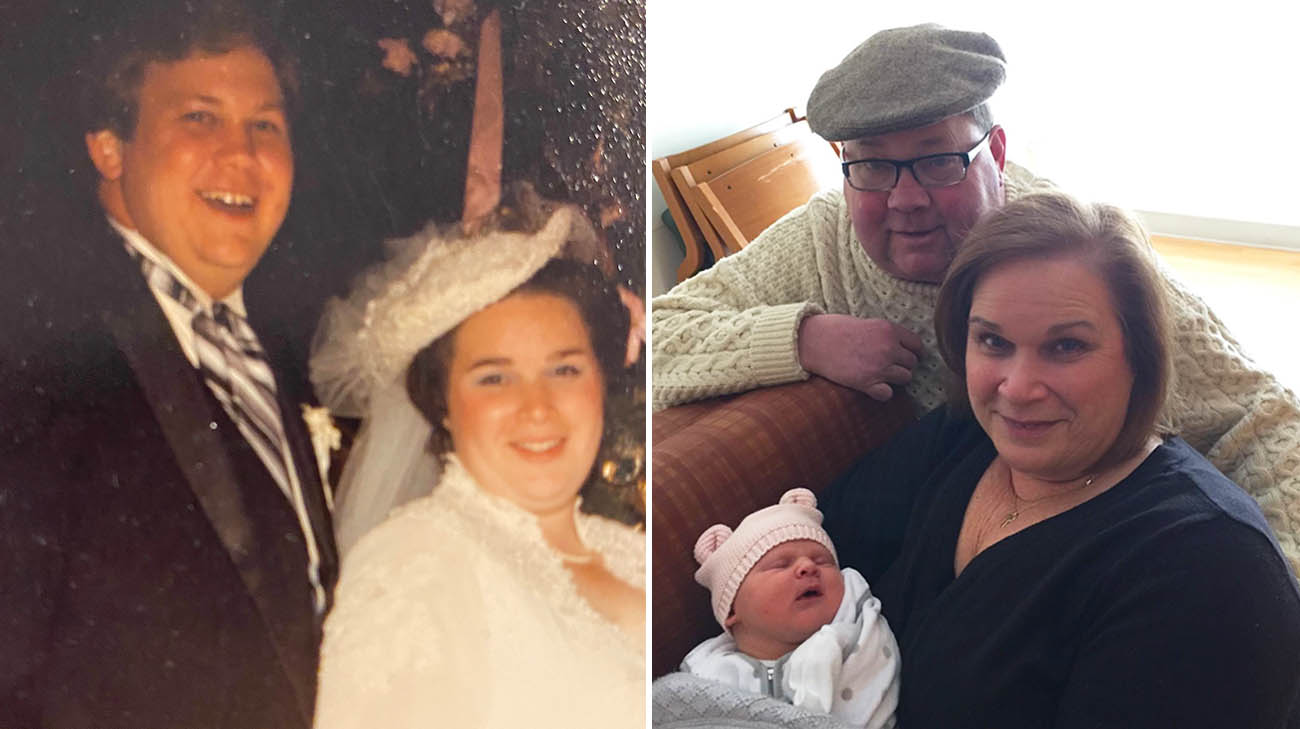 Maggie and Joe have been married for 35 years. She donated a kidney to Joe, who was suffering with complications from juvenile diabetes. (Courtesy: Maggie Wallison)
"My husband felt terribly guilty when I was diagnosed. He felt that if I had not given him one of my kidneys, I would have had enough kidney function so this wouldn't happen to me," Maggie recalls, "But the doctors assured him that even if I still had two kidneys, Goodpasture syndrome would have destroyed both of them."
Before the disease struck Maggie in July 2019, she was in good health, besides suffering from sinus problems in the previous year that required deviated septum surgery. Now, she realizes those symptoms may also have been related to Goodpasture syndrome, a group of acute illnesses in which the body's immune system attacks its own cells and organs, typically the lungs and kidneys.
"I remember feeling fine, but noticing my urine was discolored. I just assumed I had a urinary tract infection," Maggie says. Her primary care physician prescribed a round of antibiotics. However, two days later, after she spiked a high fever, Joe rushed her to Cleveland Clinic Fairview Hospital. A few days after that, she was taken by ambulance to Cleveland Clinic's main campus. While medication was able to suppress the Goodpasture syndrome flare up, the damage to her kidney was already quite significant.
"I was in disbelief. I went from perfectly healthy to being really sick overnight," adds Maggie. She immediately began outpatient hemodialysis, three days per week, while continuing to work. Ultimately, she switched to nightly, at-home peritoneal dialysis. Unfortunately, her kidney function didn't improve, and she began the process of seeking a kidney donor in January 2020.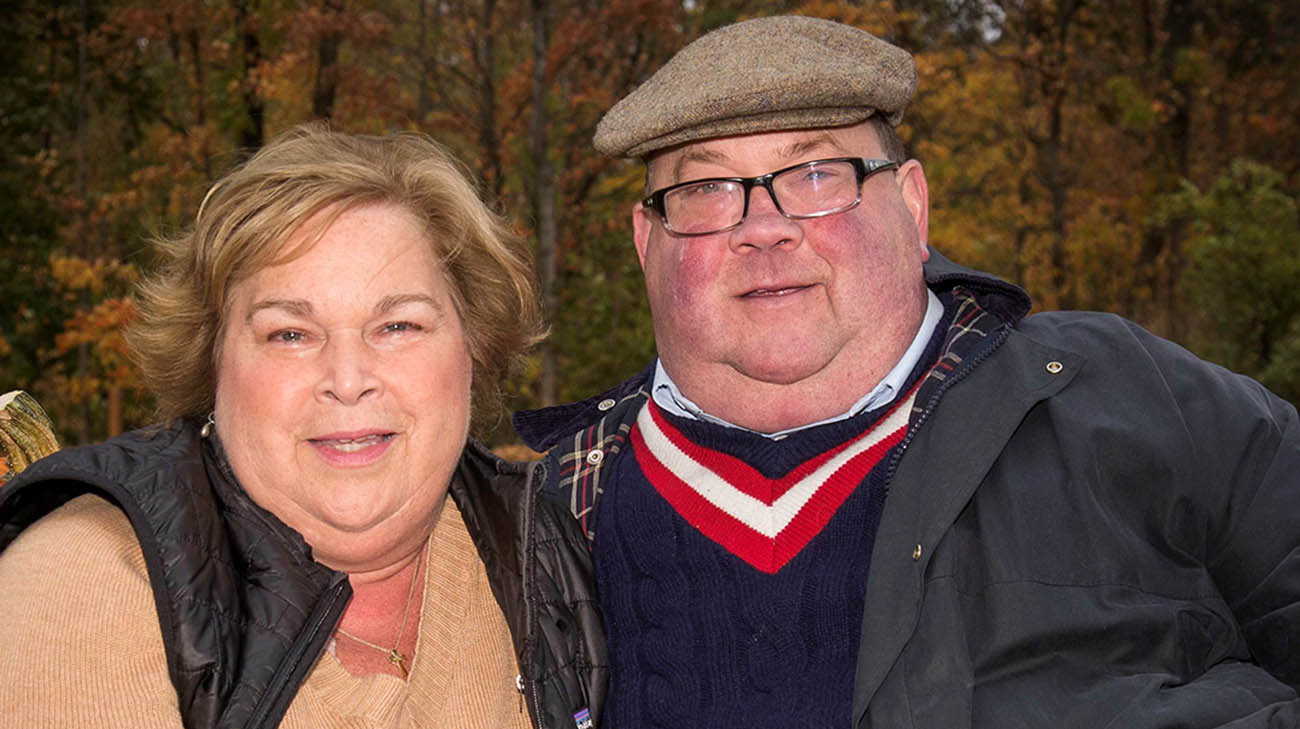 Maggie was on hemodialysis and taking medications, including steroids, for symptoms related to Goodpasture syndrome. (Courtesy: Maggie Wallison)
According to Alvin Wee, MD, director of Cleveland Clinic's Kidney Transplant Program, who along with his team, performed Maggie's transplant operation, Maggie's situation is fairly uncommon. According to the National Kidney Foundation, less than 1% of kidney donors suffer end-stage renal disease within 15 years.
"It doesn't happen very often. But if something unfortunate happens to a donor, and they require a kidney, regardless of the cause, the organ allocation system is there to protect them and will always prioritize them," explains Dr. Wee, who notes Maggie's Goodpasture syndrome is unlikely to reoccur in the transplanted kidney. "It's important we do this, for the noble and selfless things they have done for others."
However, by summer 2020, she was cleared to be added to the national Organ Procurement and Transplantation Network (OPTN), which is in charge of matching kidneys with patients. The OPTN list, based on a point system, gives extra "points" to a person who has been a kidney donor – making them a higher priority candidate for a kidney.
In August and September, Maggie was informed a kidney may be available. In each case, the opportunity didn't work out. However, on October 31, as she was leaving Lakewood Park Cemetery following the funeral of her 94-year-old mother, Maggie received a call from Cleveland Clinic. They had a perfect match from a deceased donor. In less than 24 hours later, she had a new kidney.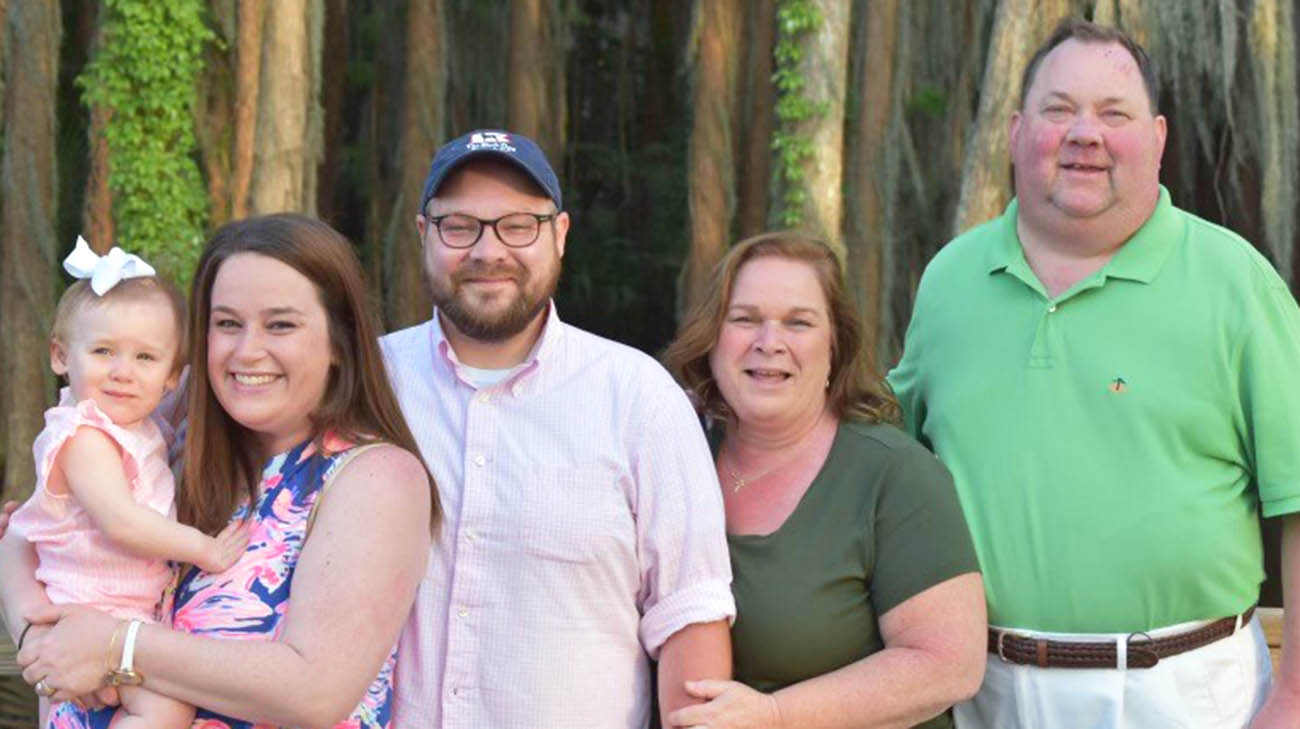 (left to right) Maggie and Joe's granddaughter, Ella, daughter, Maureen, son-in-law, Nick, Maggie and Joe. (Courtesy: Maggie Wallison)
"Even with COVID-19, the nursing home allowed us – if we had a negative COVID test -- to spend time with my mom before she died. Had I gotten one of those two earlier kidneys, I would not have been able to see her," Maggie says. "Sometimes, what's meant to be is meant to be."
Maggie recovered quickly. Her new kidney is performing perfectly, and she is back working. She hopes her story will reassure any prospective donors their needs will be prioritized should they ever require a kidney transplant.
"Every step of the way, I absolutely felt like I was a high priority because I had been a donor," she observes. "From the get-go, they told me I was going to get a kidney. And I did."
Register with Lifebanc to be an organ donor.
Related Institutes: Glickman Urological & Kidney Institute
Patient Stories
Patient Stories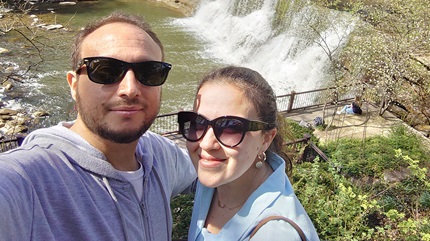 Sep 18, 2023
"Besides my first transplant, I've had other noninvasive surgical procedures, and I needed pain medication for all of them but not this time."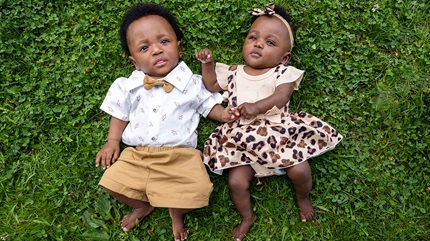 Sep 15, 2023
"Thinking about everything Kimyah and DJ have been through, it was hard to imagine us ever getting to this point. It was unclear if they would be able to do anything by themselves. Now, they're trying to do everything by themselves."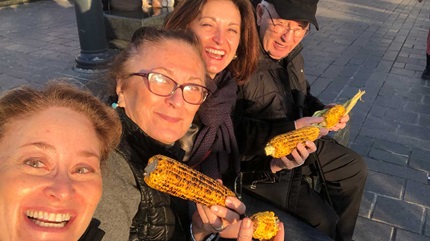 Sep 15, 2023
"My advice to others would be not to ignore changes in your body. Don't rationalize, like I did. Pay attention and ask your doctor to help you check them out."