In late June, Erick "Hiko" Miyagi of Baton Rouge, Louisiana, woke up on a Friday morning with an odd feeling in his chest.
"It felt like someone had blown a balloon up in my chest. It wasn't painful, just uncomfortable," says the attorney who practiced law for years and now owns an overhead door company.
Thinking it was indigestion, he went to work, but texted his primary care physician for a recommendation on medicine to take. "I worked all day, then went to work out. The uncomfortable feeling got worse when my heart rate was elevated. The next day, I could still feel it, but worked out again, and did a lot of work at home, mixing and pouring 80 pound bags of concrete in 90 degree heat for my wife's she-shed in our backyard," Hiko explains. "I was tired, and the uncomfortable feeling remained – I thought it would take the indigestion meds a while to kick in."
On Sunday morning, the discomfort was worse, and there was now tightness in the underside of his jaw. He texted his symptoms to his physician who responded that it sounded like a possible cardiac issue. She instructed him to take aspirin and go the local emergency room.
"I'm pretty active, work out four-to-five times a week, never had any heart issues and no family history of heart issues, so it was a surprise to be diagnosed pretty quickly with a heart attack" says Hiko.
His EKG was abnormal and his cardiac enzymes were elevated. The cardiologist thought there would be blockage that could be fixed by putting in a stent at a cardiac catheterization laboratory, commonly referred to as a cath lab. However, Hiko's main arteries – where blockage would typically occur – were clean as a whistle.
"Thank you to the Virtual Second Opinions team for managing my case so well. The online second opinion from Dr. Mountis, who gave me her phone number so I can call any time with any questions, made me confident that everything that could be done to figure it out has been done."
"Everything was clear with the exception of two small distal arteries that supply blood to a very small portion of the heart," says Hiko. "Doctors said 'if you're going to have a heart attack, this is the kind you want to have'. Unfortunately, nothing could be done in the cath lab to fix the problem without the risk of causing damage."
After a battery of tests which were all normal, Hiko was prescribed several different medications and sent home.
"If I'd had a stent placed to open a blockage, I probably wouldn't have done anything, but I had so many unanswered questions – I wanted to get a second opinion," says Hiko. "I looked online, typing in 'best cardiology center in the country' and of course Cleveland Clinic popped up. Further research on the Clinic's website led to Virtual Second Opinions."
Virtual Second Opinions connects patients from anywhere to the expertise of top Cleveland Clinic specialists without the time and expense of travel. This unique service gives patients secure, online access to experts in nearly every specialty for nearly any diagnosis, which can help you make an informed decision about your healthcare or that of a loved one, ensure your diagnosis is correct or that your treatment plan is optimal. It also eliminates the expense and lost time with travel for a second opinion, as well as reduces lost time and revenue away from work.
"Patients follow a standard process, completing an online inquiry. A nurse then contacts the patient to gather all pertinent information including test results. That information is shared with a medical director who then identifies the specialist best suited for the patient," says Maria Mountis, DO, the Cleveland Clinic cardiovascular medicine specialist who worked with Hiko Miyagi.
According to Dr. Mountis, patients sometimes worry that getting a second opinion may offend their doctor. "I tell them no provider would ever be upset. At best, you'll be reassured that your physician is doing the right thing. At worst, maybe there's something they just didn't think about, or weren't quite sure about."
Mr. Miyagi had shared a long list of questions with the Virtual Second Opinionsnurse. After reviewing his medical information and those questions, Dr. Mountis called at a time that was convenient for Hiko and his wife to talk and spent about 90 minutes on the phone with them, going over everything, answering questions and providing education on coronary artery disease.
"I agreed with the recommendations of his physicians but suggested a couple of additional tests," says Dr. Mountis. She also suggested a sleep study to evaluate for sleep apnea and shared recommendations on medication, diet and exercise.
"Dr. Mountis was well prepared, genuine and thorough. While still perplexed as to what caused my heart attack, I didn't want to leave any stone unturned that could have changed the course of my treatment. The online second opinion from Dr. Mountis, who gave me her phone number so I can call any time with any questions, made me confident that everything that could be done to figure it out has been done," says Hiko. "She spent over an hour with me on the phone and answered all of my questions."
Related Institutes: Heart, Vascular & Thoracic Institute (Miller Family)
Patient Stories
Patient Stories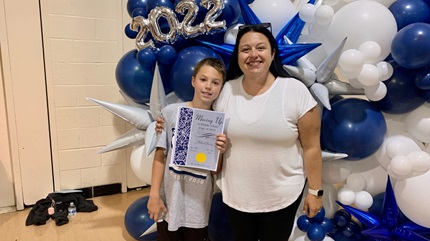 Aug 1, 2022
"When and what you eat, and when and how you exercise matters."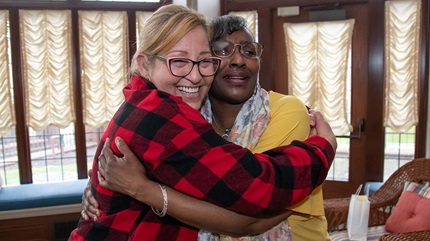 Jul 28, 2022
"I was surprised we would both have an opportunity for a new life. I am so grateful for that."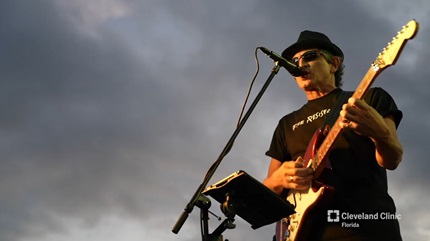 Jul 19, 2022
After seeing Dr. Navia, I knew there were more options