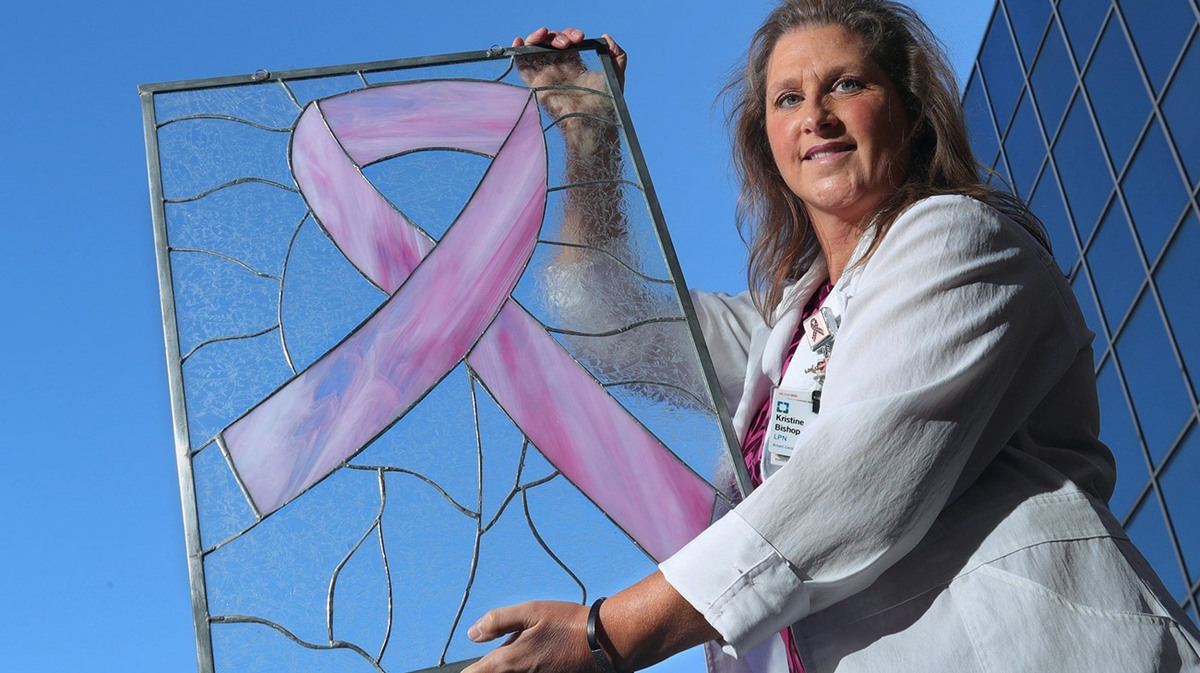 Photo Courtesy: Akron Beacon Journal
It was just a random day in 2008 when Kristine Bishop noticed a slightly painful lump in her breast. She decided to make an appointment with her OBGYN at Cleveland Clinic Akron General, where she worked as a licensed practical nurse, to have it checked out. The lump was a fibroademona — a noncancerous tumor — that was surgically removed.
A year later, the 49-year-old Canal Fulton, OH resident was due for a follow-up mammogram; she didn't even want to go. "My mom was the one to push me to have a mammogram. I didn't see a reason why. I didn't think there was anything to be concerned about," says Kristine.
But, she made an appointment to appease her mother. While at her follow-up appointment, the radiologist showed her what looked like a tiny starburst on the mammogram. He didn't think it was a concern, but ordered a biopsy just to be safe.
Kristine went on with her daily life — working, making dinner, and carting her sons, Braxton and Caden, here and there — almost forgetting about the test results. She called her physician's office to find out what the results were. "He asked me to come to his office for the results. I told him he could just tell me now because I had a full work schedule. But, he insisted that I come to the office," she recalls.
Once in the room, the physician looked at Kristine and said, "I don't know how to tell you this, but you have cancer." That's when Kristine's world stopped. She remembers every aspect of that moment — what she was wearing, what the physician was wearing, what the nurse in the room said. Everything. The diagnosis was invasive ductal cancer — the most common form of breast cancer. She began to cry and became a self-described mess. "I was so surprised. I never imagined I had cancer," recalls Kristine.
"It's crucial to do self-exams and to have mammograms. I hope sharing my story will encourage people to keep up with their breast health and know they are not alone and can live a normal life."
After the initial shock, Kristine's first thought was, "How am I going to tell my mom?" She left the doctor's office, told her supervisor the results and left work for the day, but couldn't go home. The news was too fresh. So, she stopped at a restaurant to gather herself. "I knew this was going to be my last time to just sit and think before the whirlwind of medical appointments would begin. I knew I'd have to make decisions without knowing the answers, but would get the answers once I made decisions. I also was trying to figure out how to break the news to my mother; I knew that was going to be difficult," says Kristine.
Kristine found the strength to tell her mother, who, as always, was her rock. She had a lumpectomy in February 2010. Two weeks later, Kristine had a double mastectomy because her lymph node tested positive for cancer. She then underwent chemotherapy from April through September.
After a medical leave, and going into remission, Kristine returned to work at Akron General. She was approached by Kathy Lukity, BSN, CBCN, breast cancer coordinator at Cleveland Clinic Akron General's Breast Health Center. Kathy was the nurse in the room when Kristine received her breast cancer diagnosis and had been through her medical journey with her. Kathy wondered if Kristine would like to join the Center's team. "It just wasn't the right time for something like that. I was still having trouble with my diagnosis," says Kristine.
A few months later in 2014, Kathy asked Kristine to speak to a patient who received a breast cancer diagnosis and was having an exceptionally hard time with it. To her surprise, the patient was a high school friend. Over the next few months Kathy asked Kristine to speak with a few more patients who had trouble dealing with their diagnoses.
Kathy once again asked Kristine to join the Breast Health Center's caregiving team. This time, Kristine decided it was time for her to apply for the job.
"Kristine provides such a special benefit to our patients. She has the perspective of a caregiver and a patient. She's empathetic and has the ability to share her thoughts from personal experience," says Kathy. "It's reassuring to patients to see someone who went through what they are going through and came out OK."
Working in the Breast Health Center has been a blessing for Kristine and also for the patients whose lives she touches daily. She doesn't reveal to every patient that, she too, has cancer. She only tells those who she can see would benefit from her guidance or need the comfort of someone who knows what it's like. "I don't want to burden someone with my medical issues, so I'm careful about who I tell. But, if I see that my experience might benefit a particular patient or make them feel better on a different level, I'm happy to share my thoughts and experience," says Kristine.
In April 2017, she had a medical issue with her lungs and needed a CT scan to see what the root of the problem was. The scan showed that Kristine had an enlarged lymph node in her arm pit — totally unrelated to the issue with her lungs. A biopsy showed that the breast cancer had returned. It had metastasized in her lymph nodes, chest wall and the upper portion of her lungs.
Kristine had her lymph nodes and a mass removed and underwent 30 radiation treatments over six weeks. But, due to the location of the cancer, it couldn't all be removed. Kristine is on a daily oral chemotherapy pill to help keep the cancer at bay for the time being.
Stacey Baker, a patient at Akron General, was diagnosed with breast cancer on Dec. 31, 2018 — just three days after giving birth to her son at the age of 39. The Uniontown resident's course of treatment included radiation, a double mastectomy and chemotherapy.
Stacey, a patient access representative at Akron General, previously had worked in the Breast Health Center. She saw Kristine's interactions with patients over the years, but now she has first-hand experience. "Sometimes I have bad days, but it's been comforting to have someone to turn to who truly understands where I'm coming from. Kristine is compassionate and always puts others first," says Stacey. "It's been nice to have her to talk with and vent to. Her strength is amazing."
Kristine isn't cancer-free — she's living with cancer. "It's crucial to do self-exams and to have mammograms. I hope sharing my story will encourage people to keep up with their breast health and know they are not alone and can live a normal life," says Kristine.
Related Institutes: Cleveland Clinic Cancer Center
Patient Stories
Patient Stories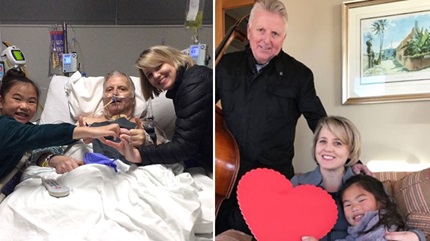 May 31, 2023
"Donors and caregivers. They're the real heroes. They sacrifice so much, and we wouldn't be here without them."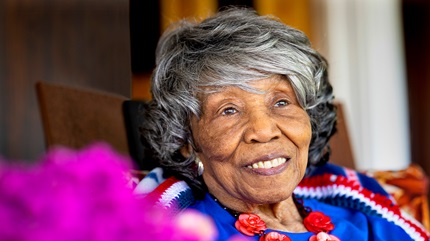 May 30, 2023
"I woke up coughing, and I couldn't move anything on my right side. I knew I had a stroke."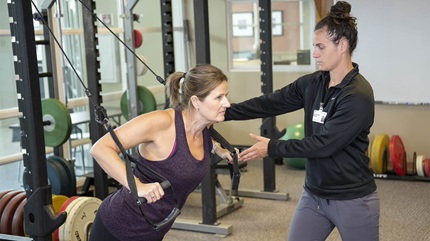 May 25, 2023
"Watching all the challenges my mom was facing made me rethink how important weight training is as we age."