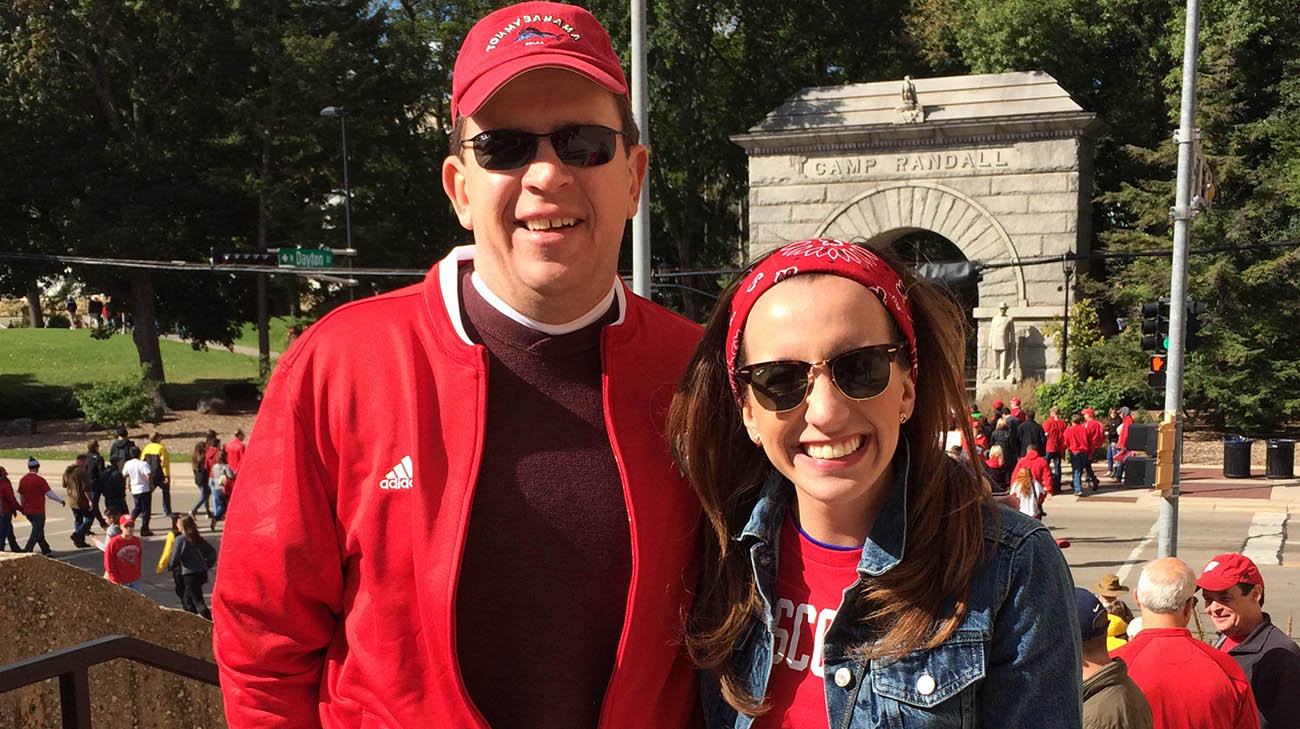 When he awoke the morning of April 9, Larry Bach knew something was wrong. He experienced similar symptoms in 2012 and again in 2015. This time, his right foot didn't feel normal. When he tried to walk, the 65-year-old from Akron, Ohio, would stumble and struggle to move normally. "I had no control over it. My leg was all over the place," he recalls.
Larry was aware he was likely having a stroke. However, in the midst of the COVID-19 pandemic, Larry was nervous about visiting an emergency room.
"Considering everything that's going on, I was sensitive to the risk of getting coronavirus," states Larry, whose mini-strokes have likely been caused by complications from diabetes. "But I also knew I had to get treatment."
After speaking by telephone with his Cleveland Clinic neurologist, Andrew Russman, DO, Larry did indeed – with some hesitation -- head to the nearest emergency department (ED).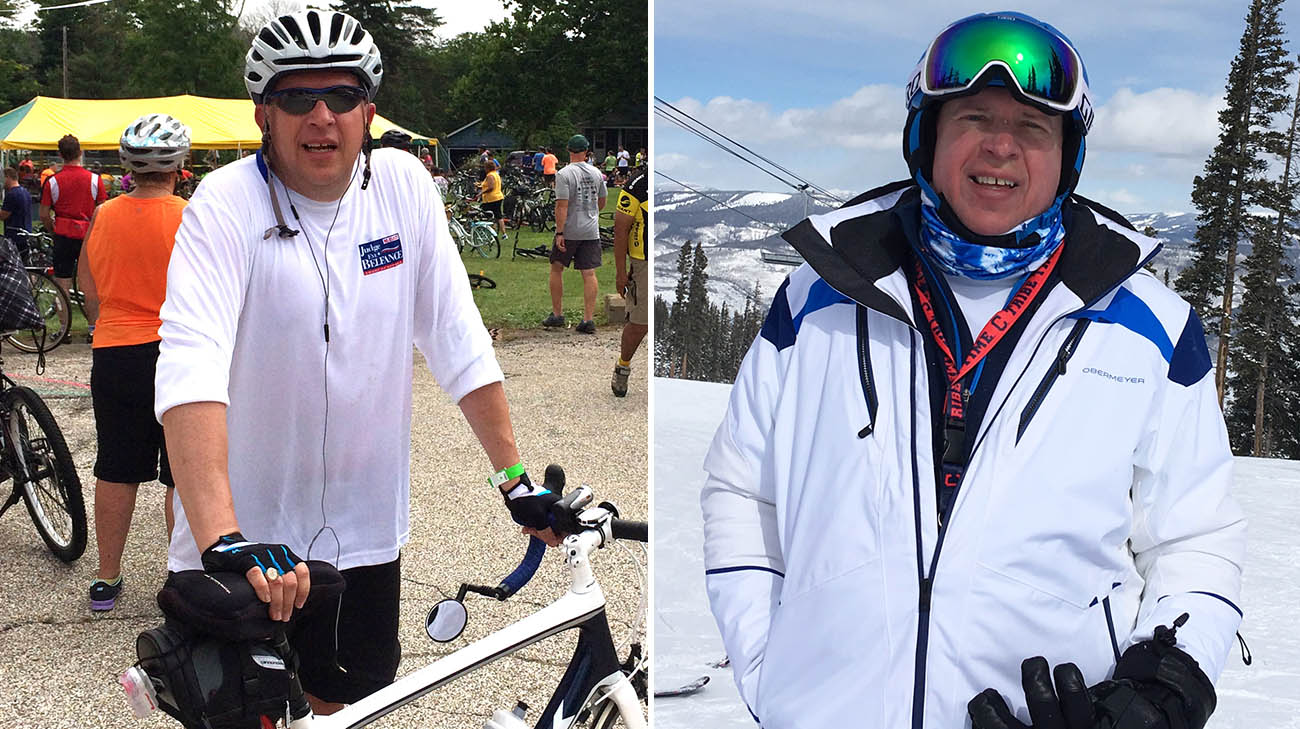 Larry tries to remain active. After going for a bike ride, he woke up the next day and started having movement issues with his leg. (Courtesy: Larry Bach)
However, upon arrival, his fears were alleviated. Larry saw face masks being worn by the entire staff at Cleveland Clinic's Akron General Health and Wellness Center. Physicians and nurses were using personal protective equipment, and Larry – like all patients – was given a mask and hand sanitizer, and had his temperature taken, immediately upon arrival.
"It was obvious they were well prepared (for COVID-19). I was instantly put at ease," adds Larry, who spent much of the day in the emergency department before being admitted for further treatment at the nearby Cleveland Clinic Akron General.
Further easing his concerns was the ability to "see" Dr. Russman, who was in Cleveland, Ohio, more than 30 miles north of the ED. In order to collaborate with and advise the emergency medicine physicians onsite, Dr. Russman used video technology to conduct a virtual examination of Larry.
Using Larry's tablet computer, he conducted a thorough review of Larry's speech, vision, legs, face and arms, simply by having Larry move the device as needed. As Dr. Russman explains, "I can do a fairly comprehensive exam, virtually. I can see his body movements and complete a very detailed assessment."
Based on the virtual exam, and the results of an MRI, echocardiogram, blood work and other tests conducted by the ED physicians, Dr. Russman advised them on the proper course of treatment to try to mitigate further effects from the stroke. That included administering a mild blood thinning medication, and making the decision to admit Larry for additional consultation by an endocrinologist and other specialists.
"For Larry, we were able to strike a balance -- using virtual care to enhance the in-hospital care he needed," adds Dr. Russman. "Even during the pandemic, it's always important for patients having a stroke to come to the emergency department. It's safe and is the only way to quickly deliver necessary medications to reduce the impact of the stroke or the risk of having another one."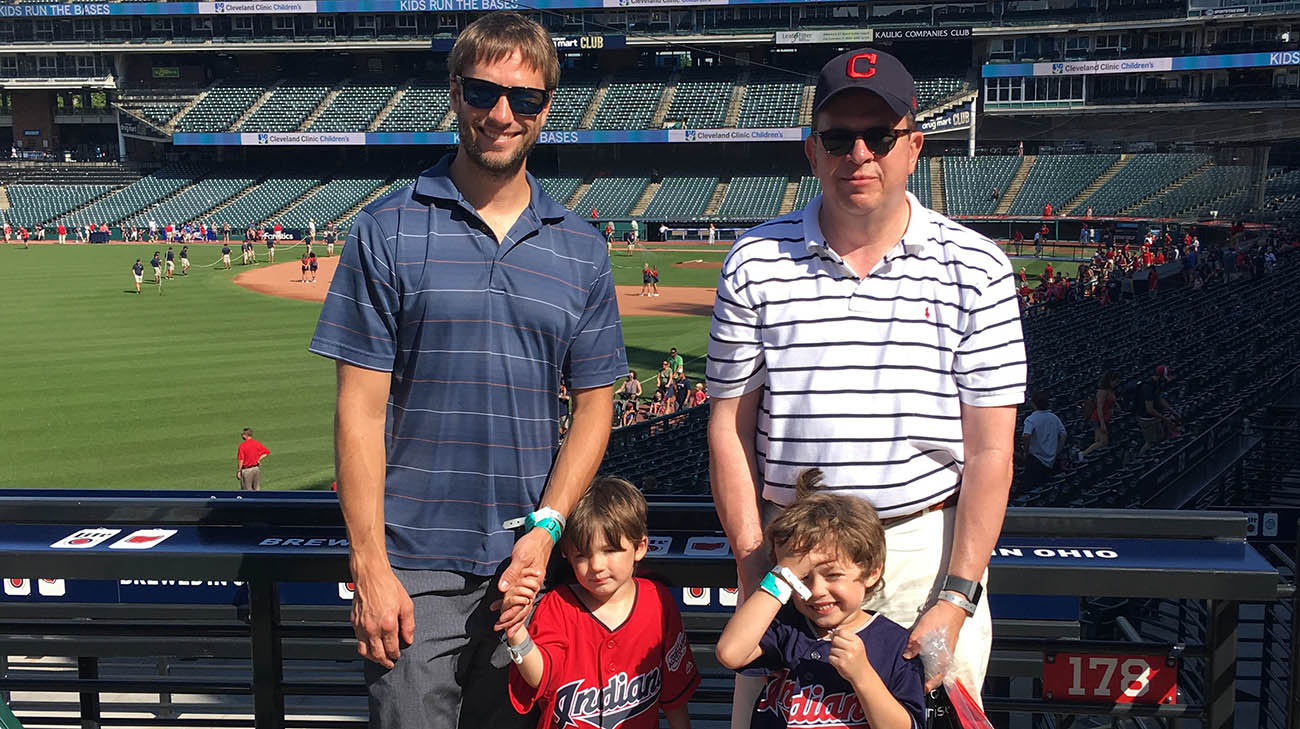 Larry, his nephew, Eddie, and grandnephews, Oliver (bottom left), and Theodore (bottom right), enjoying one of his favorite pastimes --watching baseball at Progressive Field. (Courtesy: Larry Bach)
Even before the COVID-19 pandemic, Dr. Russman and his fellow neurologists had conducted about 3,500 "telestroke" emergency evaluations annually, using telemedicine-equipped robotic devices.
"Telestroke, and other forms of virtual visits, provide a stable, 24-hour system to ensure every stroke patient gets the same level of care," he explains. "Instead of bringing a stroke expert to the hospital, we bring them to the patient through a virtual pathway. That significantly reduces the time to evaluate and begin treatment, which is so critical with stroke patients."
Today, Larry is suffering few after-affects from the stroke. He is undergoing physical therapy, and has seen improvements in his blood sugar, cholesterol and blood pressure thanks to diet and exercise. He has also conducted virtual follow-up visits with Dr. Russman and an endocrinologist.
While no substitute for in-person visits for serious injuries or other conditions, telehealth is preferred by many patients, Dr. Russman continues, especially those who are elderly or who have other conditions that make it difficult to travel.
"If you have a life-threatening or life-debilitating event, you have to go to the emergency room," says Larry. "From what I've seen, I felt safe, especially when compared to what a stroke or heart attack could do to you without help."
Related Institutes: Neurological Institute
Patient Stories
Patient Stories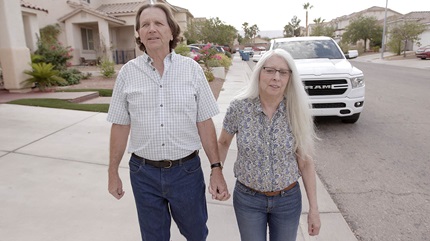 Sep 21, 2021
"I like the singing and getting to choose a song from the list Becky created. It makes you feel really pleasant, without any of the woes that are around you."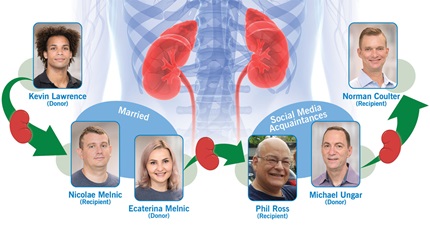 Sep 15, 2021
"You have the chance to save someone's life or dramatically improve the quality of someone's life. Dialysis is no way to live, and it's actually puzzling to me that I waited so long to do this. It's a big commitment, but it's very safe."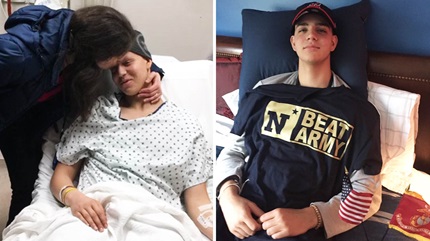 Sep 10, 2021
"I want to inspire people to not accept the limits that are set for them."