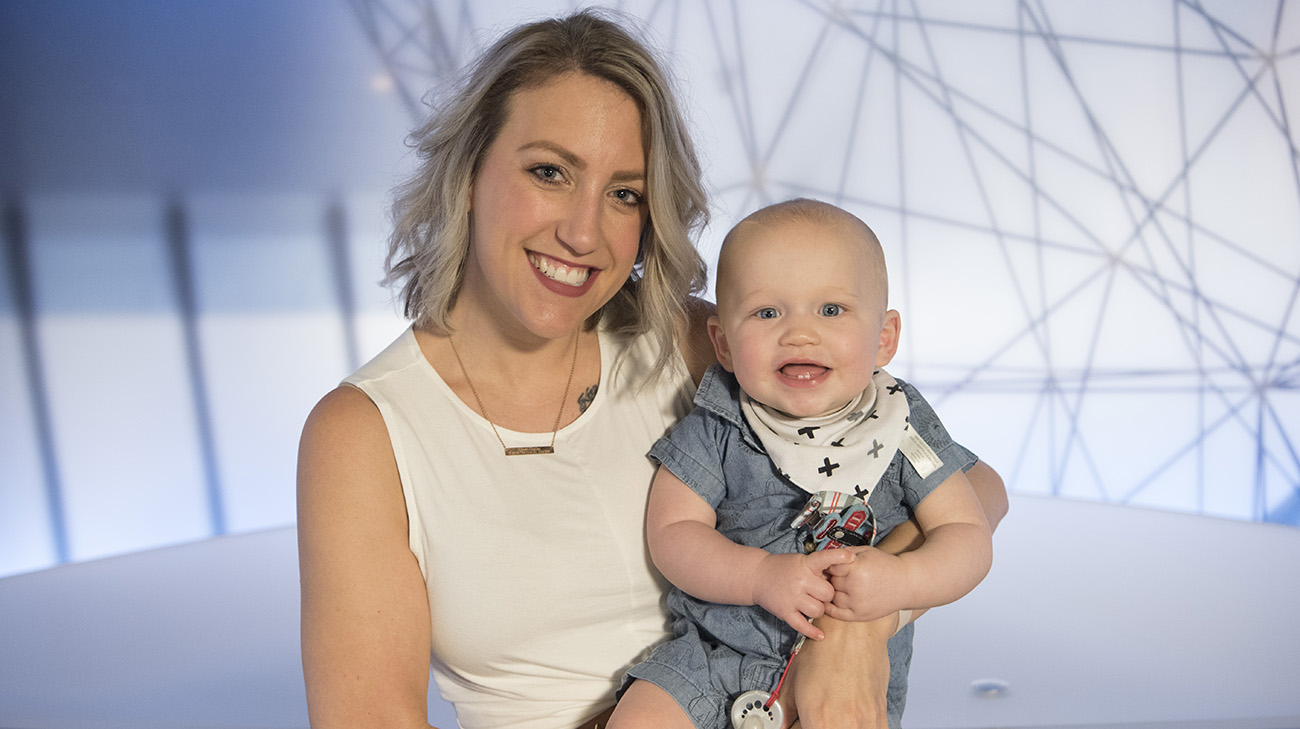 At age 26, Brittney Rinella was planning her wedding – and, quite unexpectedly, her approach to fighting breast cancer.
She discussed several treatment options with Cleveland Clinic oncologist Halle Moore, MD, and her entire care team, before deciding on what they believed was the best course of action to save her life – a double mastectomy followed by rounds of chemotherapy.
However, that treatment combination presented another hurdle for Brittney; it could prevent her from ever conceiving and bearing children naturally.
"I was terrified. Not only did I have to deal with this diagnosis at (age) 26, but I had to worry about possibly not having children," recalls Brittney. "That was super scary for me."
Four years later, Brittney is cancer free – and mom to a perpetually-happy baby son named Colsen, born on September 15, 2018. "I couldn't have asked for a better baby," adds Brittney. "I just look at him and I think, it was all worth it."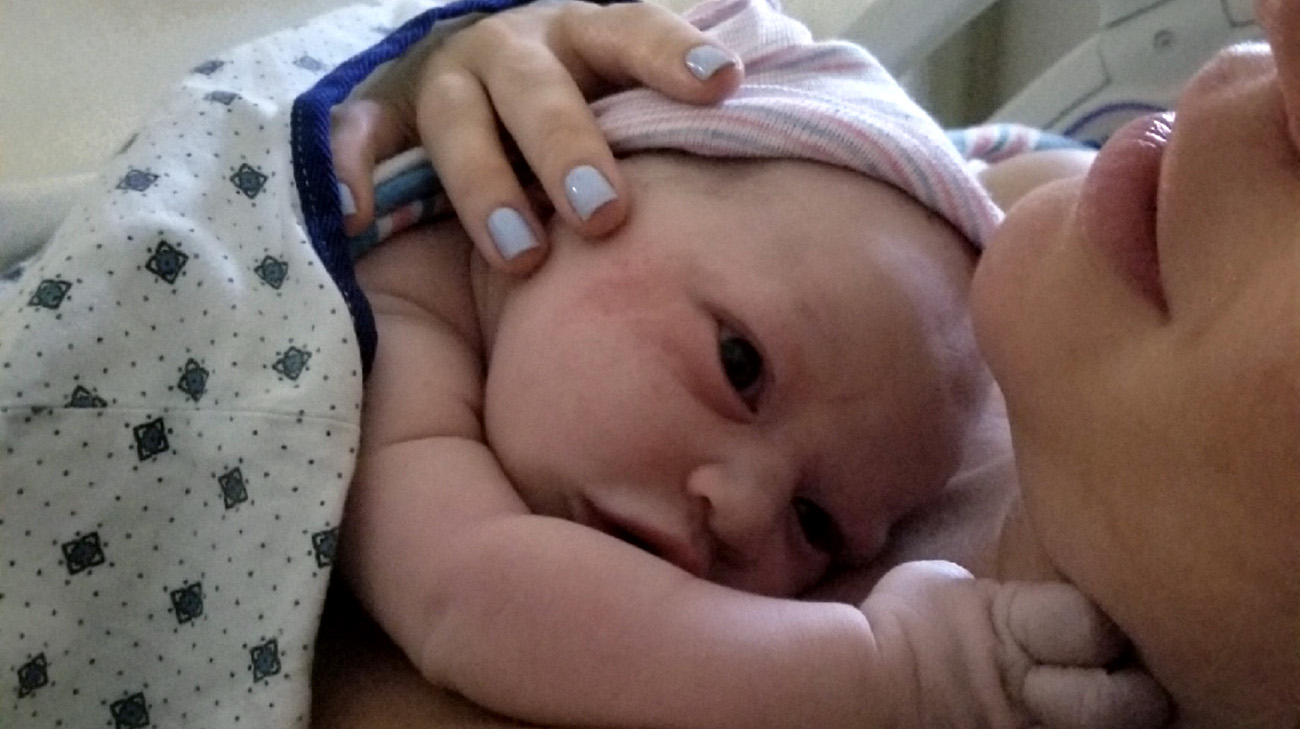 Brittney has always wanted to be a mom and that wish came true when she gave birth to baby Colsen. (Courtesy: Brittney Rinella)
Because chemotherapy can cause ovarian toxicity, leading to premature menopause or ovarian failure, Brittney agreed to couple that form of treatment with a then-experimental hormone-blocking drug, which was injected into her stomach.
At the time, Dr. Moore was leading a clinical research study –Prevention of Early Menopause Study (POEMS) – that was gauging the effects of goserelin, which is a synthetic version of a naturally-occurring hormone that makes the ovaries less vulnerable to chemotherapy toxicity.
"The drug shuts down ovarian cycling during chemotherapy by putting the patients, essentially, into a temporary menopause during treatment. In the long run, it improves their chances of not developing premature menopause," says Dr. Moore, a staff physician in the Department of Solid Tumor Oncology at Cleveland Clinic Taussig Cancer Institute.
After surgery, Brittney underwent four rounds of chemotherapy at Cleveland Clinic, with each treatment preceded by an injection. She suffered few side effects from chemotherapy and continued to work throughout treatment.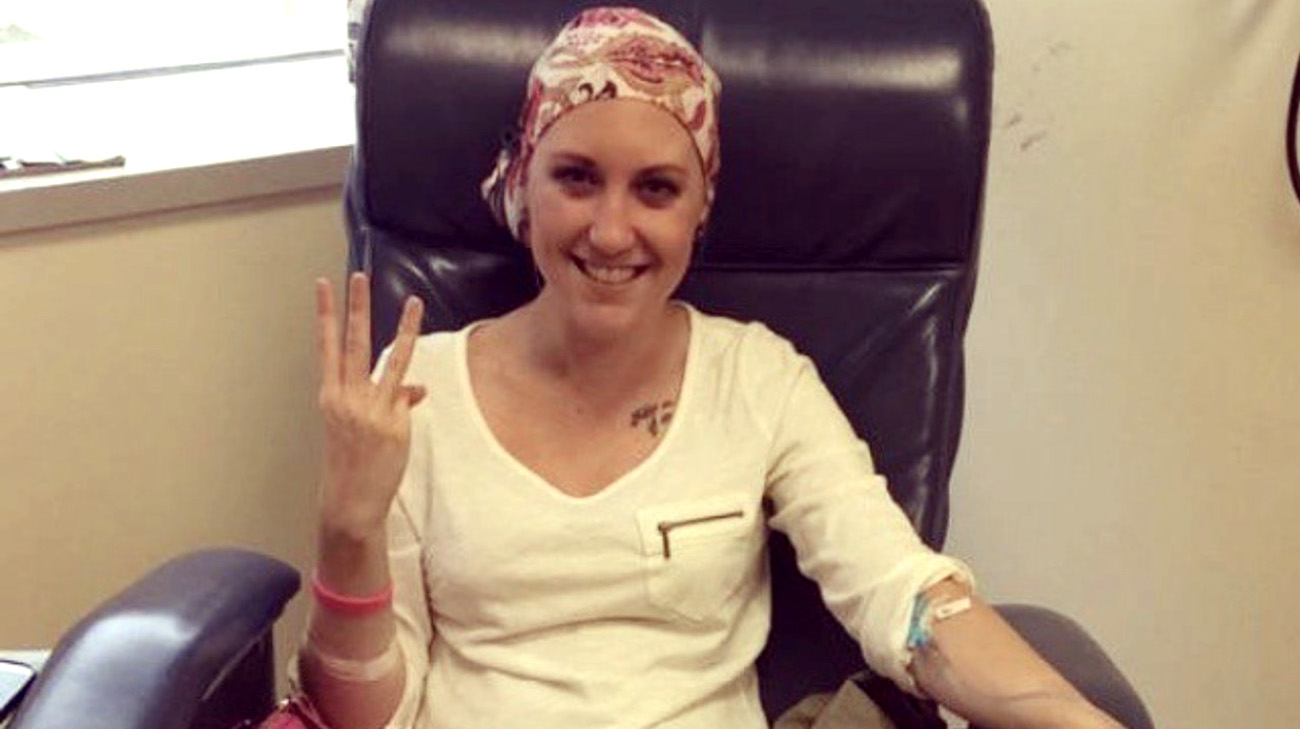 Brittney underwent four rounds of chemotherapy at Cleveland Clinic. (Courtesy: Brittney Rinella)
When treatment concluded, her ovaries returned to their normal functioning state – a sign that she may have retained her fertility. She wasn't the only mother-in-waiting to benefit; the initial results of POEMS, published in the New England Journal of Medicine in 2015, showed that the drug reduced the risk of ovarian failure by about 70 percent.
"This treatment is safe and effective," says Dr. Moore. "It's important to raise awareness of this relatively simple intervention."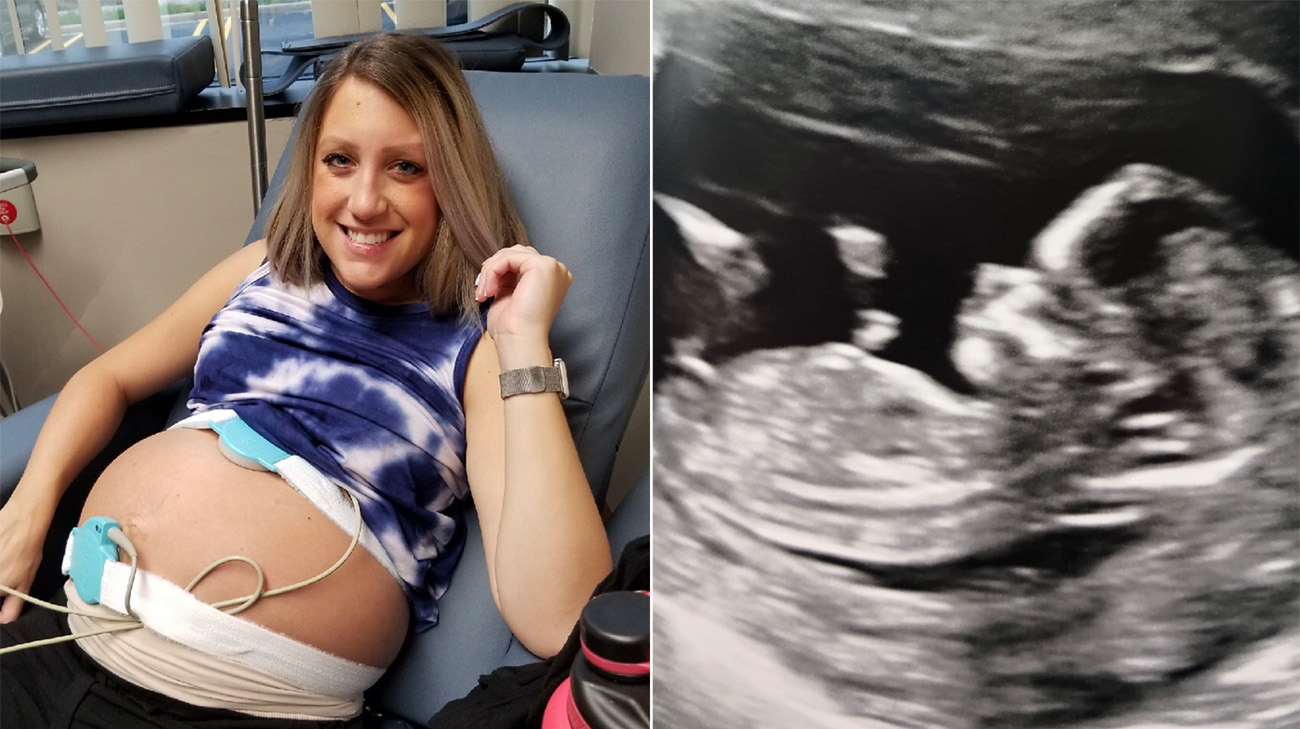 Two years after going through injections to preserve her fertility, Brittney was pregnant. (Courtesy: Brittney Rinella)
Dr. Moore published updated findings in 2019 in the Journal of the National Cancer Institute which revealed that 23 percent of goserelin patients had at least one pregnancy in the previous five years, as opposed to 12 percent in the control group.
Further, patients who were administered the drug had an overall survival rate of 92 percent compared to 83 percent for non-goserelin users.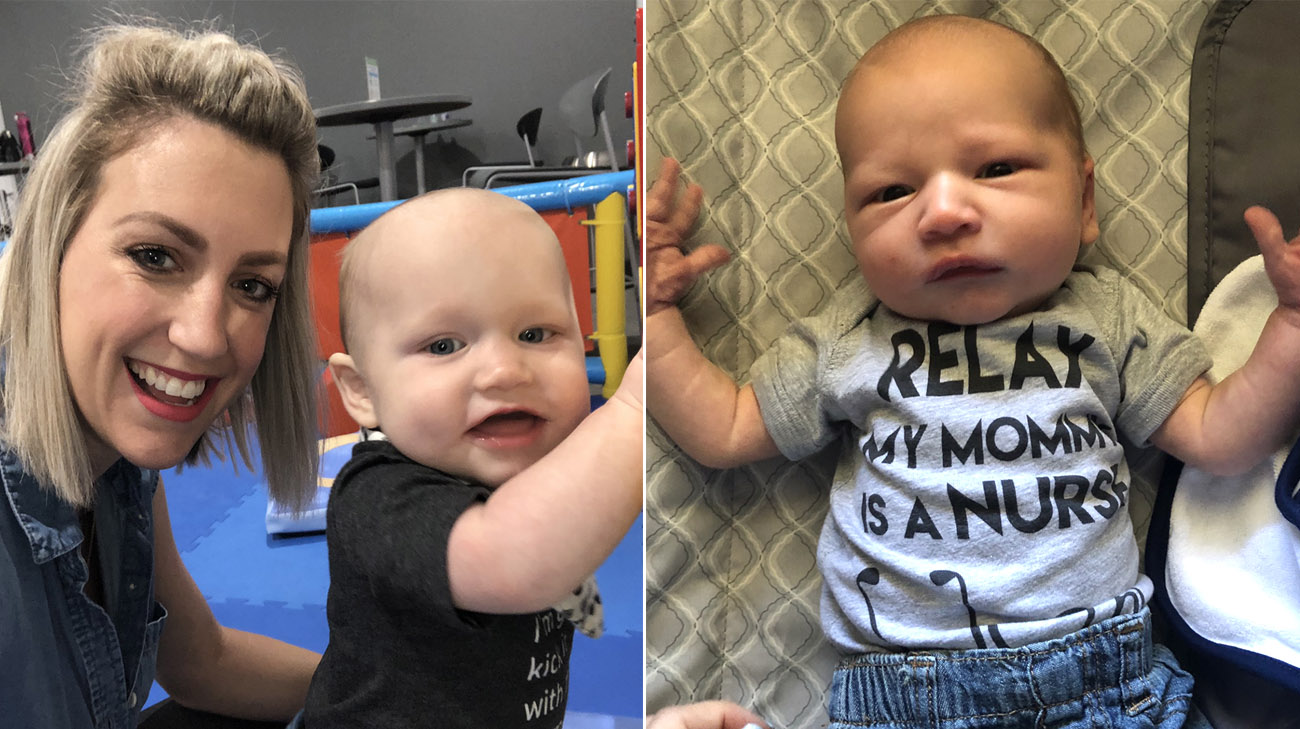 Colsen's nickname, given by Brittney and her family, is "miracle baby." (Courtesy: Brittney Rinella)
Naturally, Brittney is delighted to be both a survivor – and a mother. "I didn't want cancer to completely stop the plans for my life," she emphasizes, smiling at Colsen. "When he was born, it felt like everything was falling into place for me. He's my little miracle baby."
Related Institutes: Cleveland Clinic Cancer Center, Ob/Gyn & Women's Health Institute
Patient Stories
Patient Stories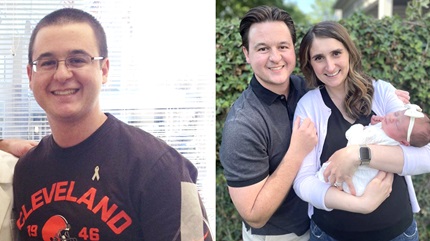 Nov 30, 2023
"At the time of my diagnosis, I was thinking, 'I'm 24. I'm a lifelong nonsmoker. I'm not supposed to get cancer.'"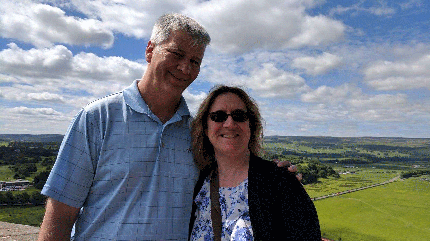 Nov 30, 2023
"I was under enormous stress and having difficulty sleeping, so I reached out to Dr. Saper to see if he had any suggestions as to how I could better cope."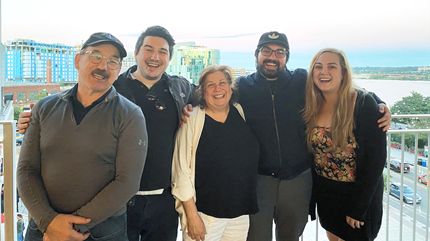 Nov 22, 2023
"I was truly blessed to be with the doctors and the entire cardiac surgery team. They saved my life."