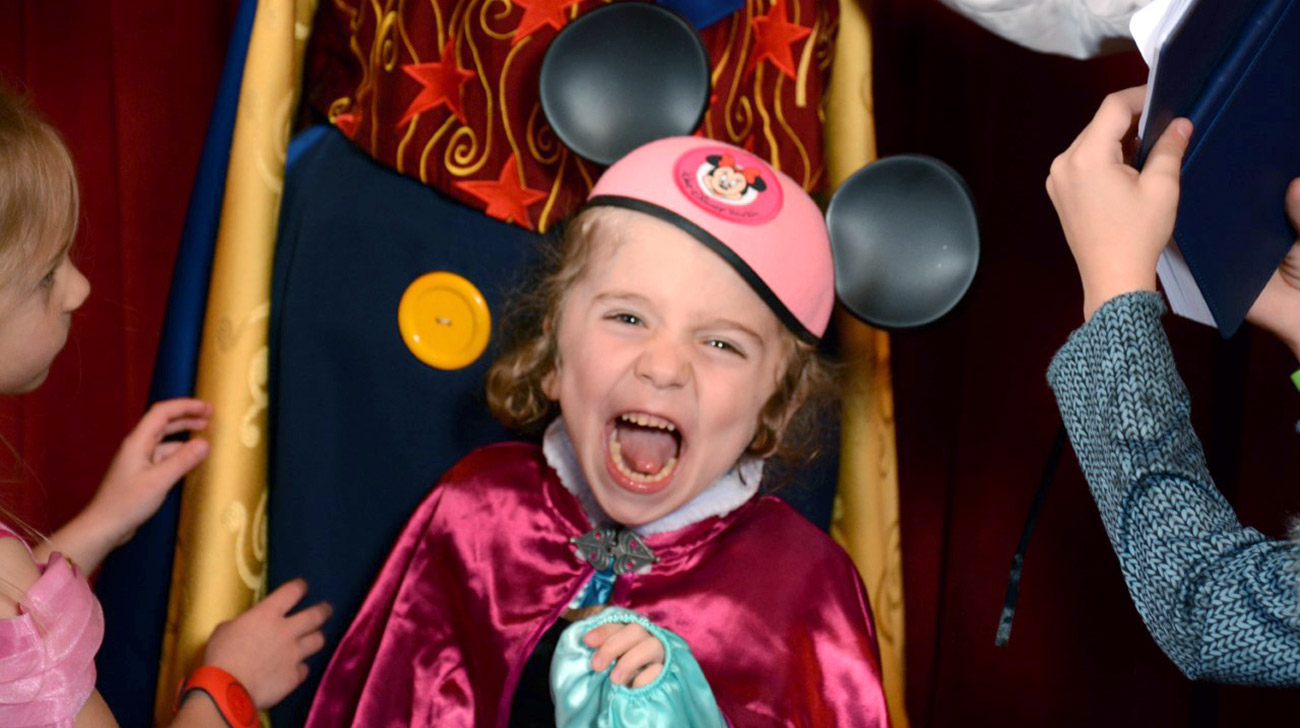 Twin sisters Jacoby and Jenna Arnold were delivered prematurely at 31 weeks following a routine ultrasound. Jacoby was critically ill with hydrops, a life-threatening condition in which abnormal amounts of fluid had built up in her chest cavity around her lungs and within layers of skin, causing severe swelling. She was given a five percent chance of survival.
Transferred immediately from Cleveland Clinic's Special Delivery Unit (SDU) to Cleveland Clinic Children's Neonatal Intensive Care Unit (NICU), Jacoby had a chest tube inserted to drain fluid that was impacting her breathing and lung development.
"Fluid just kept accumulating so Jacoby had the breathing tube in for months," says her mom, Jillian. "Once the fluid levels became manageable, two attempts were made to remove the tube, but her airway was very floppy, so we had to make the difficult decision – along with Jacoby's care team – to do a tracheotomy."
Jacoby spent 306 days in the NICU, followed by six months of inpatient rehabilitation. During that time, she overcame many challenges and began to receive care in Cleveland Clinic Children's Pediatric Center for Airway, Voice and Swallowing Disorders (PCAVS).
"PCAVS provides multidisciplinary care for children with complex upper respiratory problems. We use a team-based approach to care," says Brandon Hopkins, MD, Section Head of Pediatric Otolaryngology (commonly referred to as ear, nose and throat or ENT) in Cleveland Clinic's Head & Neck Institute. "Providers — from ENT, pulmonology, gastroenterology, social work, and physical, occupational and speech therapy — work together to determine what is most important to address at a specific point in time for a specific patient."
Annie Banas, a certified nurse practitioner, is responsible for the coordination of all care provided to PCAVS patients. With about 200 children currently receiving care, PCAVS is one of Cleveland Clinic Children's largest multidisciplinary care clinics.
Prior to coming to PCAVS, virtual visits are conducted using Cleveland Clinic's Express Care® Online tool. Using a smartphone, tablet or computer, this service provides a fast, secure and easy way for providers and families to get updates and go over any questions or concerns that need to be addressed while the child is at PCAVS.
"Rather than having to answer the same questions over and over when they are in the clinic and will be seen by six different providers, we ask the questions ahead of time and share the answers with the team," says Banas. "Following the three-hour PCAVS appointment, the full team meets to discuss progress and come up with goals for the child to accomplish prior to their next visit — which may be in a month, six months, or a year, depending on the child's needs. I then send a follow-up letter and checklist to the family that details those goals."
For parents like Jillian and Kevin Jacoby, having so much care coordinated in one place at one time is a huge relief.
"It's such a comfort to have had the same providers involved in her care since she was born — and to have them working together to make decisions about what is most important for her at any given time."
"We like seeing all the specialists in one day, and learning what we need to work on once we get back home," says Jillian.
For Jacoby, the goals started small. She'd been on a ventilator 24/7 for months. Early goals were to adjust the pressure or amount of air needed. Next, try to achieve 30 minutes off the ventilator, then an hour, and so on until Jacoby was able to build up enough endurance to be off the ventilator during all waking hours. And the final goal — to get off the ventilator completely.
"Every nine to twelve months, Jacoby underwent a simple surgical procedure to ensure there were no problems with her tracheostomy and that her airway was getting stronger. After 8 or 9 of these surgeries, it was determined that she could be weaned off the ventilator entirely," says Dr. Hopkins. At the time, Jacoby had just turned four.
Today — at 5 years old — Jacoby's PCAVS goals focus on speech, motor skills and nutrition. She still has a lot of challenges ahead but, according to Dr. Hopkins, she is well on her way to getting on track developmentally.
Jillian and Kevin credit Jacoby's amazing progress to her fighting spirit and the continuity of care provided by Cleveland Clinic Children's – from the NICU to rehabilitation and PCAVS.
"It's such a comfort to have had the same providers involved in her care since she was born — and to have them working together to make decisions about what is most important for her at any given time," says Jillian.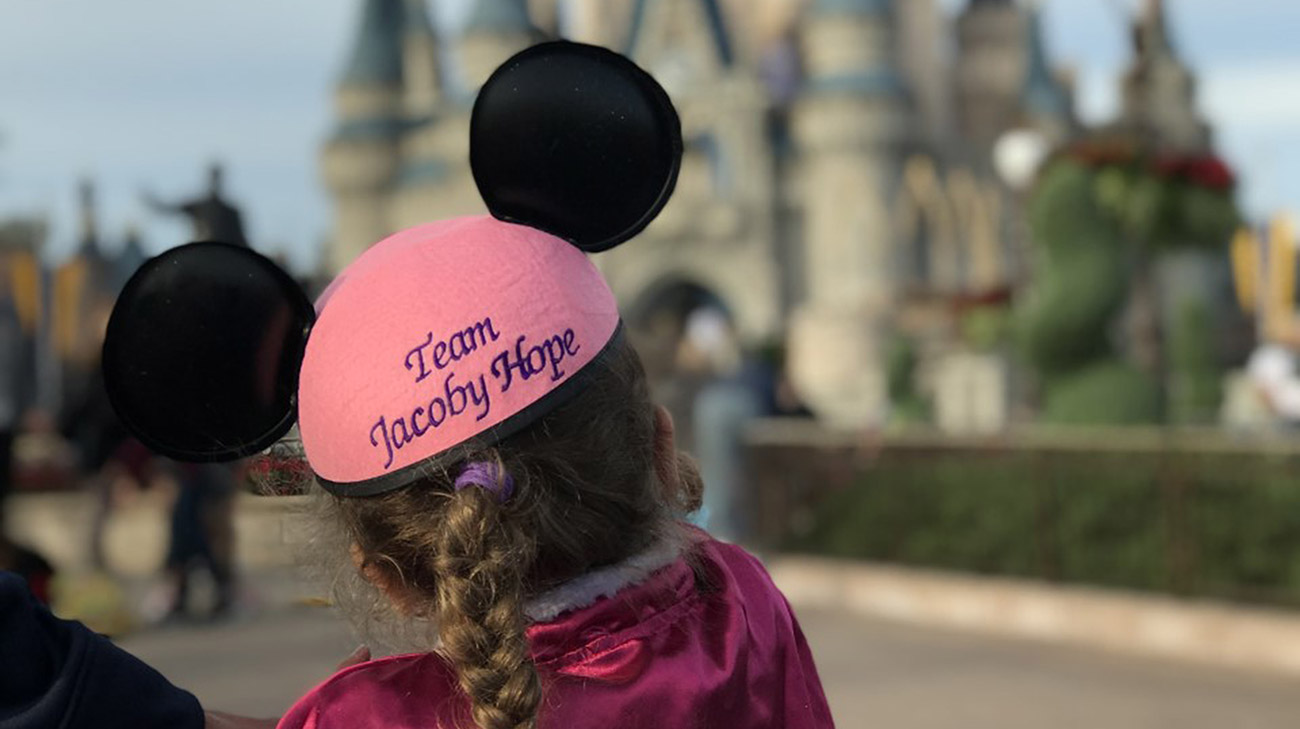 Jacoby Arnold enjoying Disney World for the first time.
When planning for a long-awaited trip to Disney World, Jillian and Annie Banas worked together to put a plan in place should something happen with Jacoby on their vacation. It was the Jacoby's first trip so far from home and the security of having Cleveland Clinic Children's and PCAVS just a short drive away.
"As we get more time under our belt, and Jacoby continues to get stronger, hopefully my mind will ease a bit. In the meantime, it's nice to know we can count on the care and support of PCAVS," says Jillian. "For a baby that was given just a five percent chance of surviving, Jacoby has defied the odds and fought hard to be where she is today. She's doing things that no one ever thought she'd do, like going to Disney World."
On that recent trip of a lifetime, everything went smoothly; the only exception was a small glitch with Jacoby's gastrostomy (feeding) tube that was handled relatively easily. Thanks to a care plan that was developed ahead of time — and the peace of mind that came with knowing that medical help from Cleveland Clinic was just a virtual visit away (through a phone app) — the entire family was able to enjoy themselves.
Jacoby's favorite parts of the trip? Swimming in a pool with her siblings for the first time, taking her first roller coaster ride and riding the famed Dumbo ride over and over.
"Because Jacoby is non-verbal, she couldn't express to us in words what she was feeling," says Jillian. "But her smiles throughout the entire trip expressed more than words ever could!"
Related Institutes: Cleveland Clinic Children's , Head & Neck Institute
Patient Stories
Patient Stories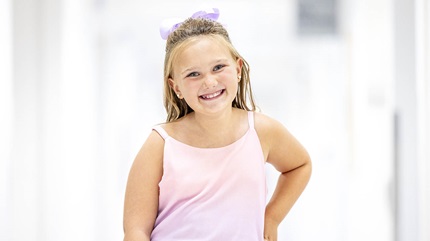 Sep 22, 2023
"This wraps up a chapter in her life we hope we never have to reopen. Audrey handled everything like a champ, and we are so grateful and proud."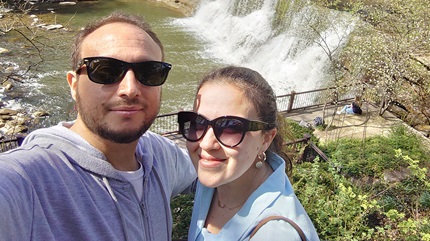 Sep 18, 2023
"Besides my first transplant, I've had other noninvasive surgical procedures, and I needed pain medication for all of them but not this time."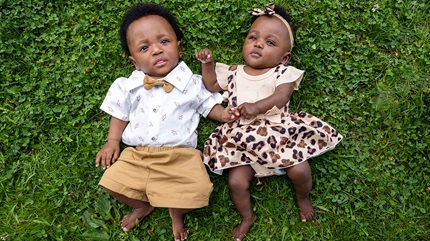 Sep 15, 2023
"Thinking about everything Kimyah and DJ have been through, it was hard to imagine us ever getting to this point. It was unclear if they would be able to do anything by themselves. Now, they're trying to do everything by themselves."