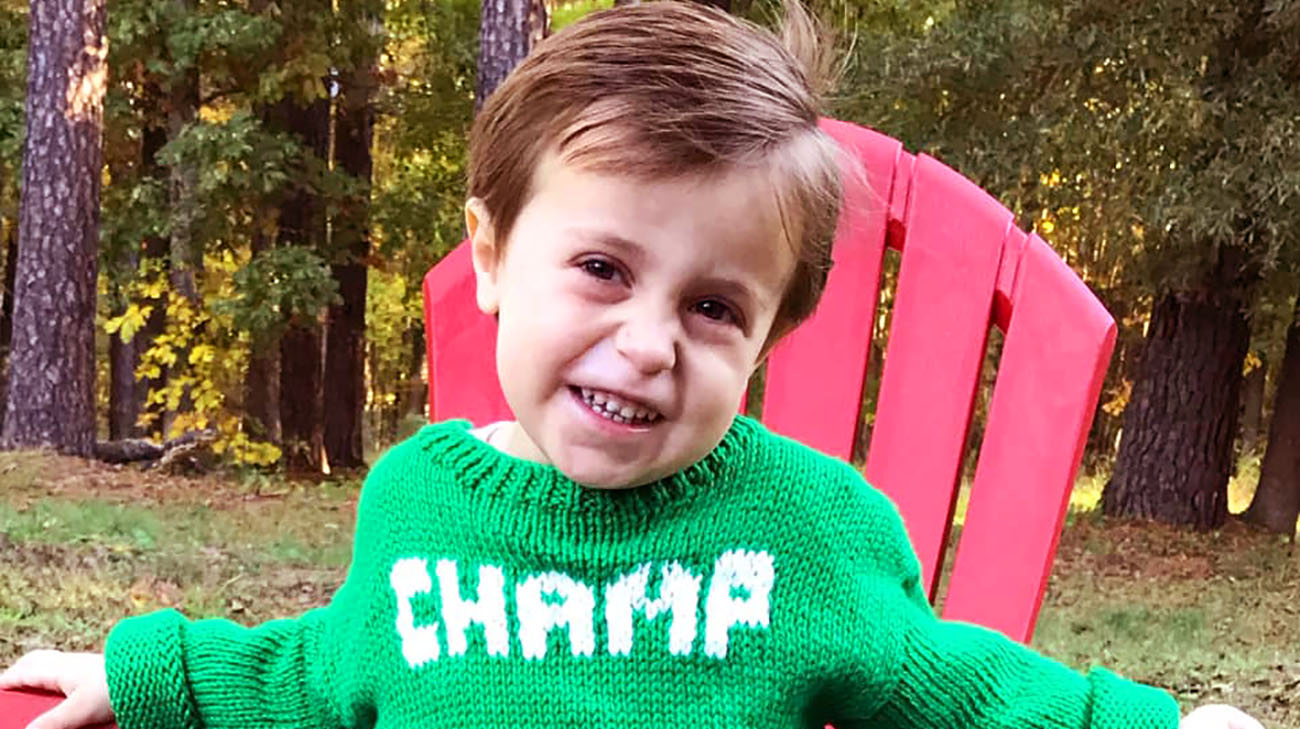 2018 was special for 3-year-old William "Champ" Reynolds. It was the first year in his young life he didn't have to be admitted into a hospital –not that he didn't have a few medical scares that required treatment.
Born with Pearson syndrome, an ultra-rare genetic mitochondrial disease that has affected fewer than 100 people worldwide, William is prone to adverse effects from illnesses or infections that can prove lethal if not carefully managed.
"If William gets a fever, a cold or any illness, he needs to be immediately treated in an ER," says his mother, Elizabeth Reynolds, from their Durham, North Carolina home. "Because of how fast kids with Pearson syndrome can get lactic acidosis or dehydration or any number of other issues, we call on a team of physicians who know how to handle his situation."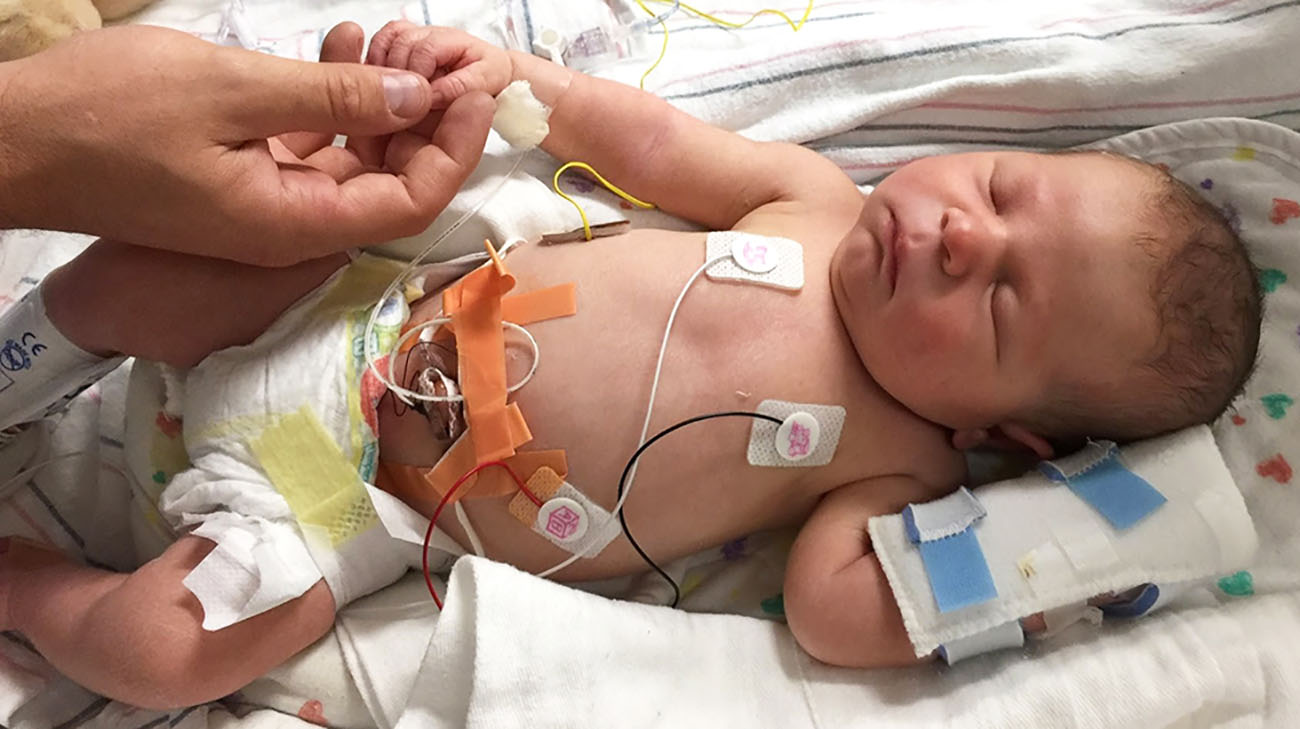 Doctors diagnosed William Reynolds with Pearson syndrome when he was 2 months old. (Courtesy: Elizabeth Reynolds)
Elizabeth refers to Cleveland Clinic-based Sumit Parikh, MD, as the "quarterback" of William's medical team. Director of the Mitochondrial Medicine Center, Dr. Parikh is always on call to offer advice to medical professionals in Durham or elsewhere who are treating William, such as the dentist who helped him overcome a tooth infection.
"Unfortunately, many patients with genetic mitochondrial diseases, including Pearson syndrome, may have worsening of their disease or health status from routine illness and infections," Dr. Parikh says. "There are certain precautions we take during these times in the hope of preventing other problems."
Soon after Elizabeth gave birth to William, via C-section after a normal pregnancy, he became severely anemic and was administered several blood transfusions. After a series of tests for leukemia and other diseases, the grim diagnosis was made – Pearson syndrome, a disease for which there is no approved treatment or cure.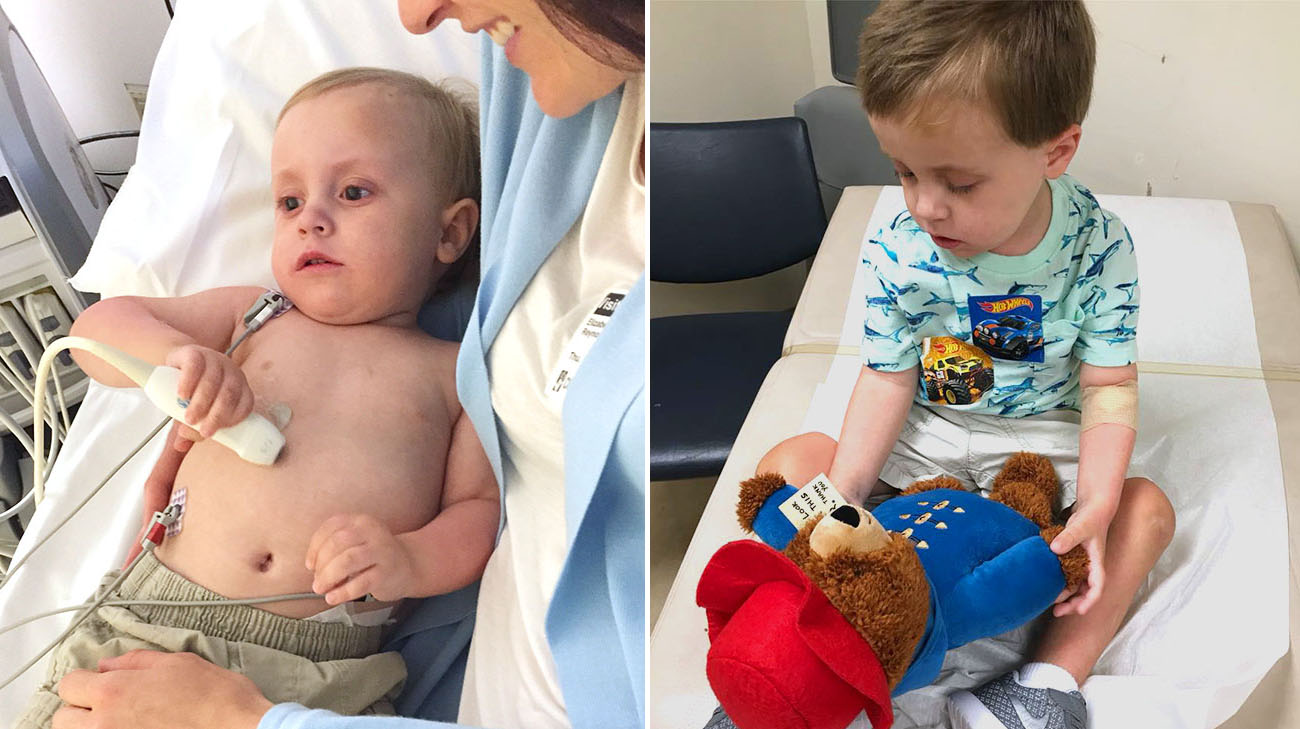 William and his family visit Cleveland Clinic twice a year and meet with a myriad of specialists to address his Pearson syndrome-related symptoms. (Courtesy: Elizabeth Reynolds)
While devastated by the news, Elizabeth and Jeff Reynolds, William's father, quickly gathered as much information as they could find about the disease. Those efforts led them to Cleveland Clinic and Dr. Parikh, who is the principal investigator of the Pearson Syndrome Natural History Study, a pilot project of the North American Mitochondrial Disease Consortium (NAMDC). William is a participant in the study, which to date, has observed and monitored 16 patients with the disease.
"The goal is to track patients long-term and better understand the disease, including the timing in which symptoms appear and how they progress," notes Dr. Parikh. "This is all in the hopes of being able to offer better care and prognosis information to families, and potentially, to study the impact of future treatments."
To aid in Pearson syndrome research, the Reynolds family founded The Champ Foundation just a few months after William's diagnosis.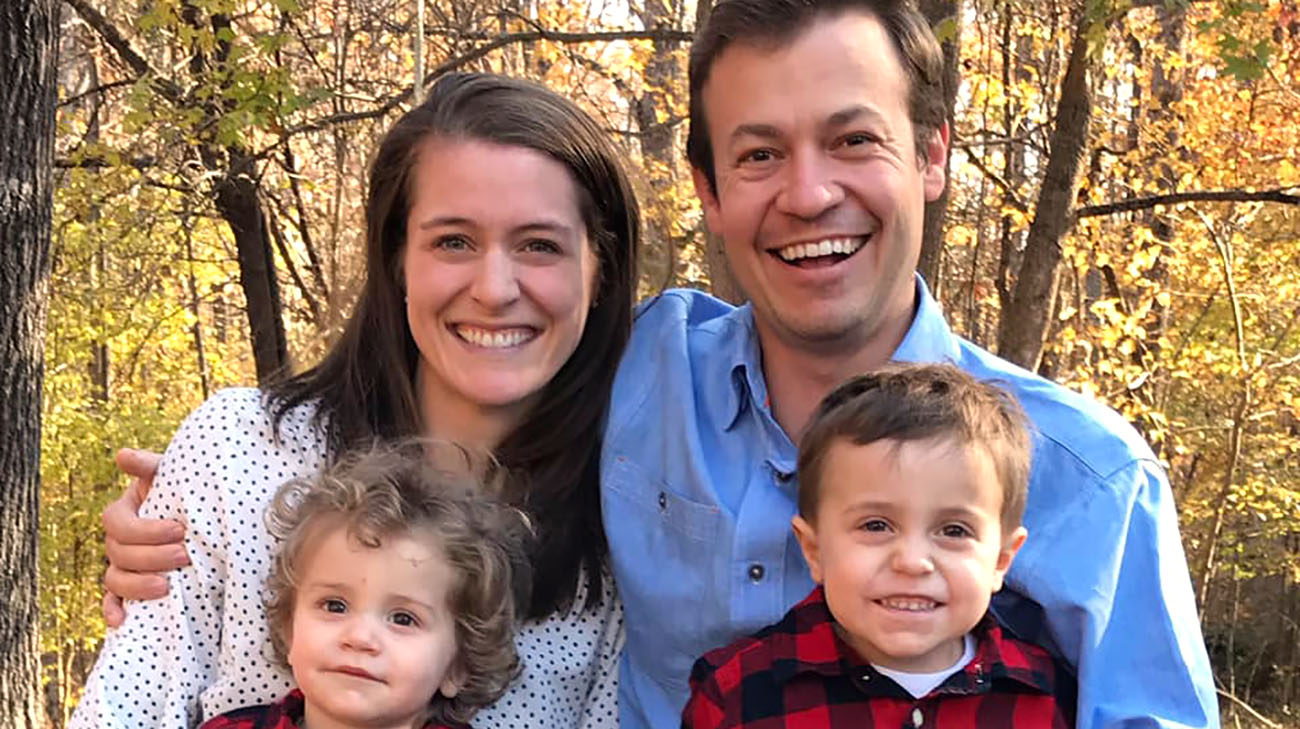 William with his mother, Elizabeth, father, Jeff, and 1-year-old brother, Teddy. William's family has been one of his biggest supports throughout his journey with Pearson syndrome. (Courtesy: Elizabeth Reynolds)
"We knew that the only chance for William to have a cure and a treatment is for research to be happening right now," Elizabeth explains. "If we wanted this to happen, for William and other children, we had to do it ourselves."
Fortunately, at this point in his life, William is a fairly normal toddler. He enjoys exploring outdoors, fawning over his 14-month-old brother, Teddy, and playing ball with his parents. The main lifestyle concession to the disease is that William doesn't interact too often with individuals outside their home.
"When most people see him, they would not know he's anything but a typical boy. He runs, he plays. But we are more cautious with him around other people, or where there may be germs, because things can spiral out of control so fast with Pearson syndrome," Elizabeth adds.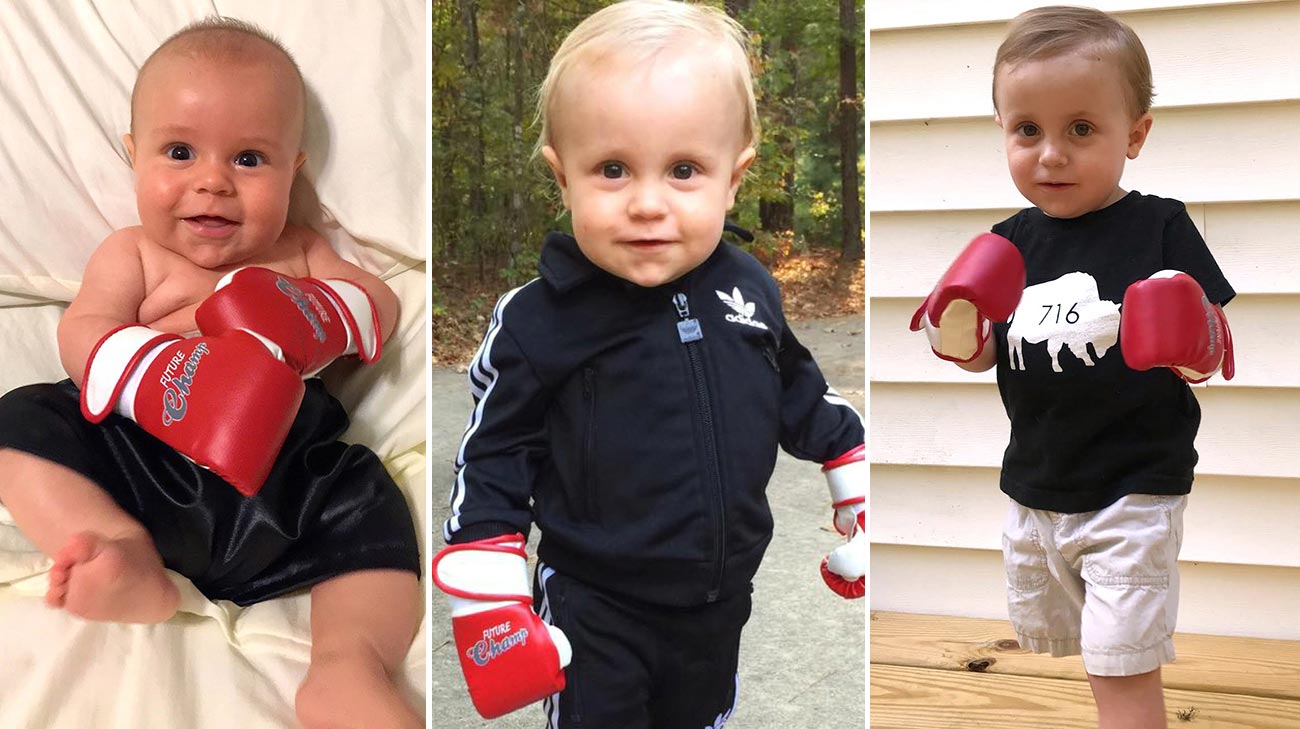 William's parents nicknamed him "Champ" because of how brave he's been while fighting Pearson syndrome. (Courtesy: Elizabeth Reynolds)
Twice a year they make the trek to Cleveland to meet with Dr. Parikh, and have regular check-ins with experts in ophthalmology, cardiology, nephrology and other specialties in areas William needs now (or may in the future) to address Pearson syndrome-related conditions.
"William's parents have been tremendous," observes Dr. Parikh. "They have taken their worst nightmare and had the drive and motivation to improve the hope of finding a treatment or cure."
Related Institutes: Neurological Institute, Cleveland Clinic Children's
Patient Stories
Patient Stories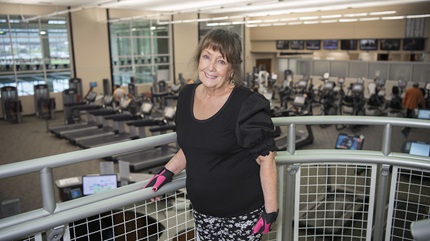 May 18, 2022
"I'm forever grateful for all the support I've received. It has truly made a difference in my life," she says. "My time spent at LifeStyles has been therapeutic and healing."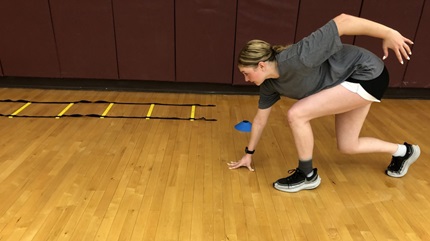 May 10, 2022
"I want to pursue athletic or personal training as a career... the program has benefitted me and it's inspired me to want to help others."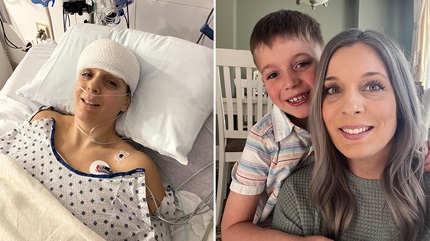 May 9, 2022
"I'm so humbled and grateful for Dr. Recinos and everyone at Cleveland Clinic. He did an incredible job and I truly owe my life to him."