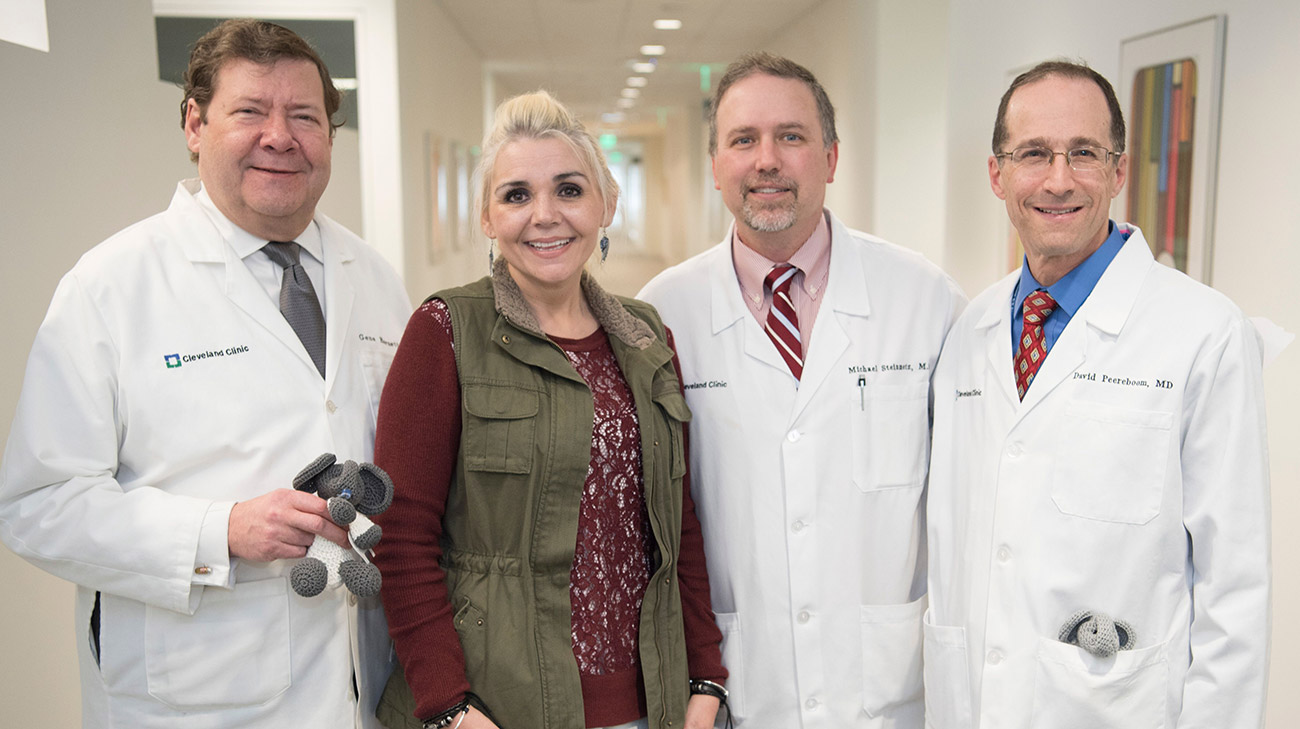 Every Good Friday, Rachel Given thinks back to the Good Friday of 1999, when she didn't know if she would live or die. Working in a hospital's administrative office, not far from her home in Lagrange, Ohio, 25-year-old Rachel was having headaches and difficulty maintaining her balance. Tests revealed the presence of pediatric ganglioglioma, a rare form of brain cancer. While often curable, some patients have a grim prognosis if the tumor is in a hard-to-reach location. And Rachel's was.
"The doctors were awesome. They helped me so much, and are the reason I'm still here," Rachel said. "It was time for me to come back."
So, on Good Friday 2018, she had returned to Cleveland Clinic's Taussig Cancer Center, to once again express her thanks to the physicians who saved her life.
The reunion was with Gene H. Barnett, MD, now the director of Cleveland Clinic's Rose Ella Burkhardt Brain Tumor and Neuro-Oncology Center, who flew back from Europe to perform Rachel's surgery; David Peereboom, MD, a Cleveland Clinic medical oncologist specializing in the management of brain tumors; and Michael Steinmetz, MD, who was then a resident but is now Chairman of the Department of Neurosurgery.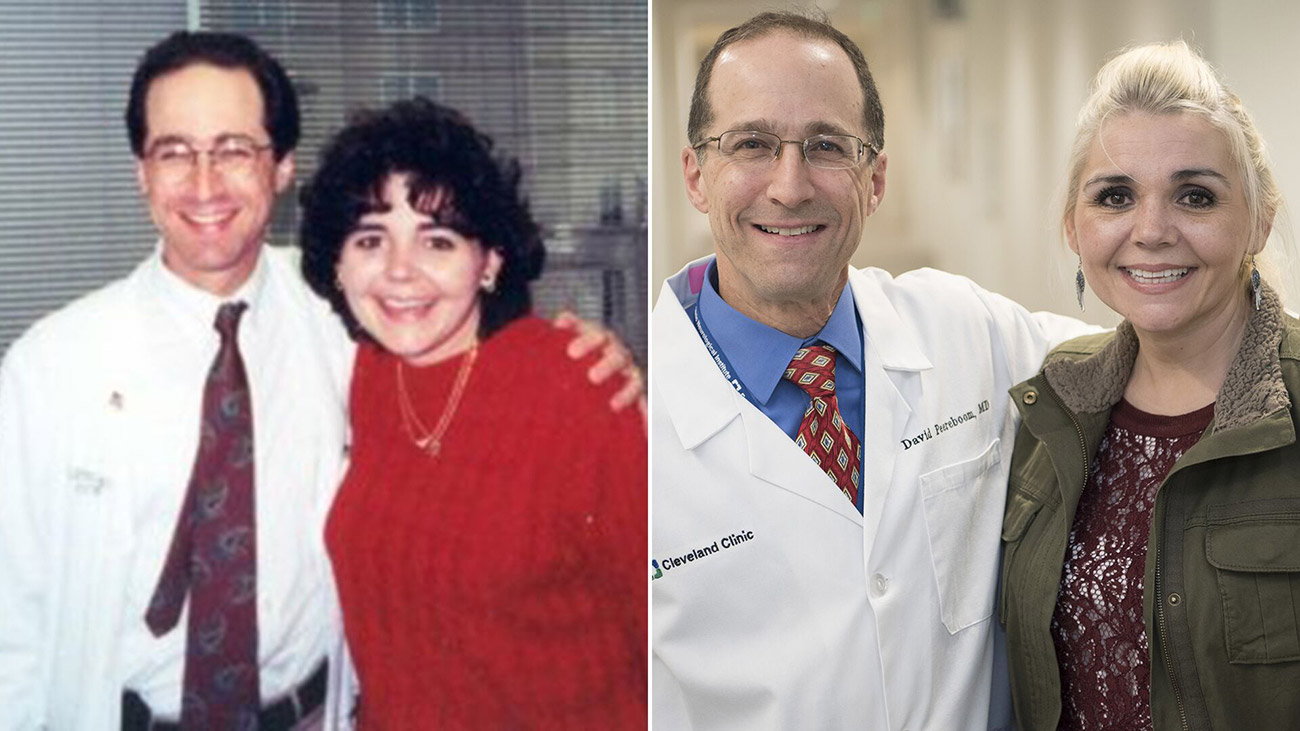 Dr. Peereboom and Rachel, after her first surgery, and again 18 years later. (Courtesy: Rachel Given and Cleveland Clinic)
"These moments are an encouragement for us to continue doing what we do." Dr. Peereboom said. "Rachel is a picture of strength and hope. She fought and never turned back."
As Rachel recalled, Dr. Barnett told her if the brain were the state of New York, Rachel's tumor was located in Manhattan - in the brain stem and almost surgically out of reach. While he was able to remove some of the tumor, and chemotherapy treated what remained, most patients in that condition were not then expected to live a long life.
For years, Rachel avoided a return trip to Cleveland Clinic, worried a visit might make her anxious given the emotional journey surrounding her diagnosis, surgery and lengthy recovery. But she hopes her visit will encourage individuals currently going through a similar experience that they should remain hopeful.
"I keep hearing about so many people getting diagnosed with brain tumors, I think because the technology is so advanced to find them," she stated. "I want to give them hope not to give up, no matter what the circumstances look like."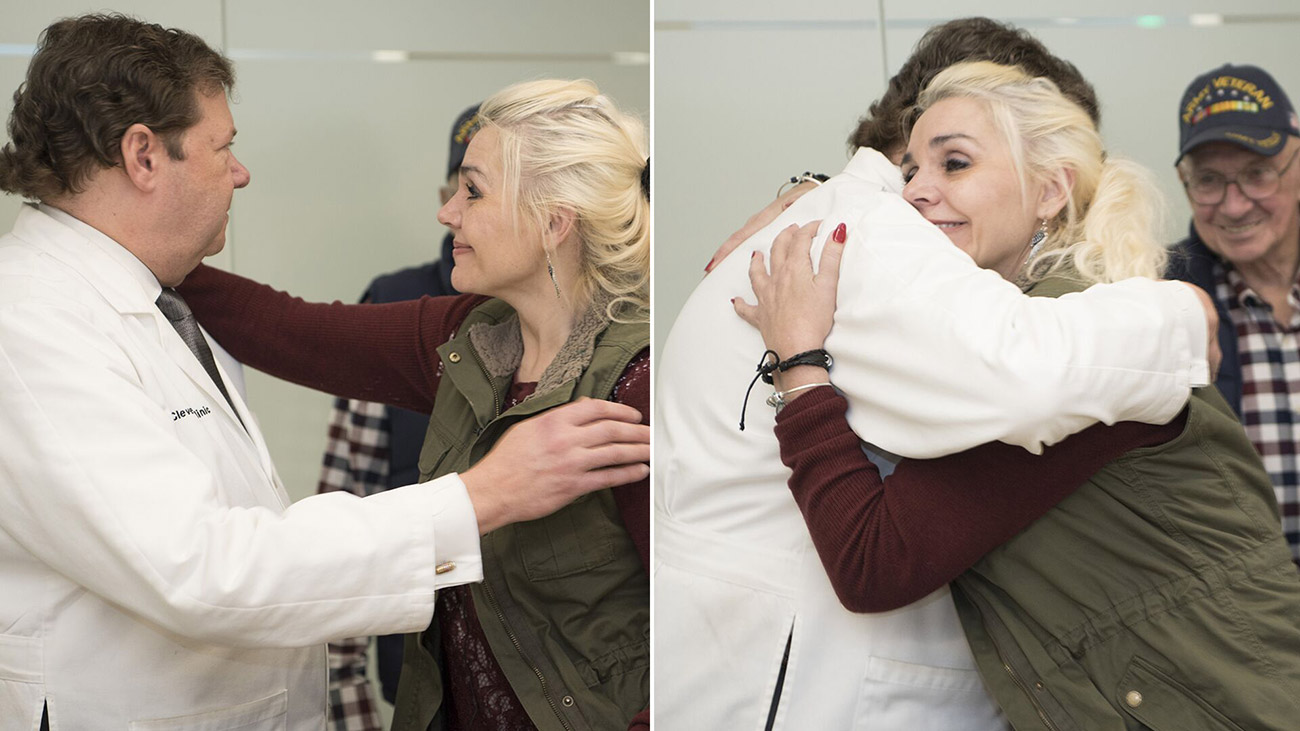 Rachel Given hugging Dr. Barnett, for the first time, after brain cancer treatment, 18 years ago. (Courtesy: Cleveland Clinic)
Despite occasional bad days, when burdened by vertigo or headaches, Rachel lives a happy, productive life. She regularly serves as a mentor for troubled children at schools in Lagrange and has twice journeyed to the Dominican Republic to support doctors on medical mission trips.
"A lot of great things have happened in my life because of this brain tumor. Amazing things, actually. Every day, I feel, is a bonus," Rachel said. "Every day I can get up, I'm grateful. And I want my doctors to know that."
Related Institutes: Cleveland Clinic Cancer Center, Neurological Institute
Patient Stories
Patient Stories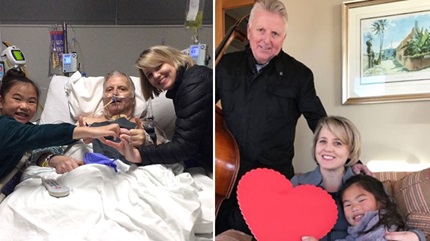 May 31, 2023
"Donors and caregivers. They're the real heroes. They sacrifice so much, and we wouldn't be here without them."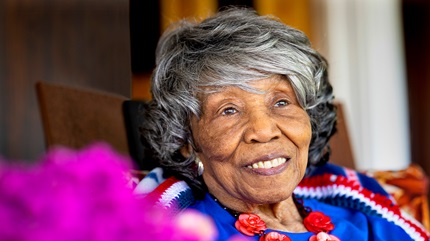 May 30, 2023
"I woke up coughing, and I couldn't move anything on my right side. I knew I had a stroke."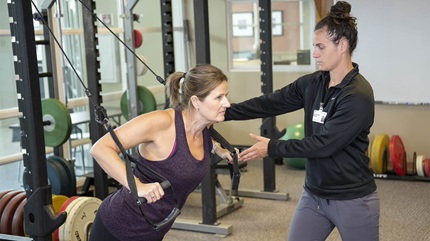 May 25, 2023
"Watching all the challenges my mom was facing made me rethink how important weight training is as we age."