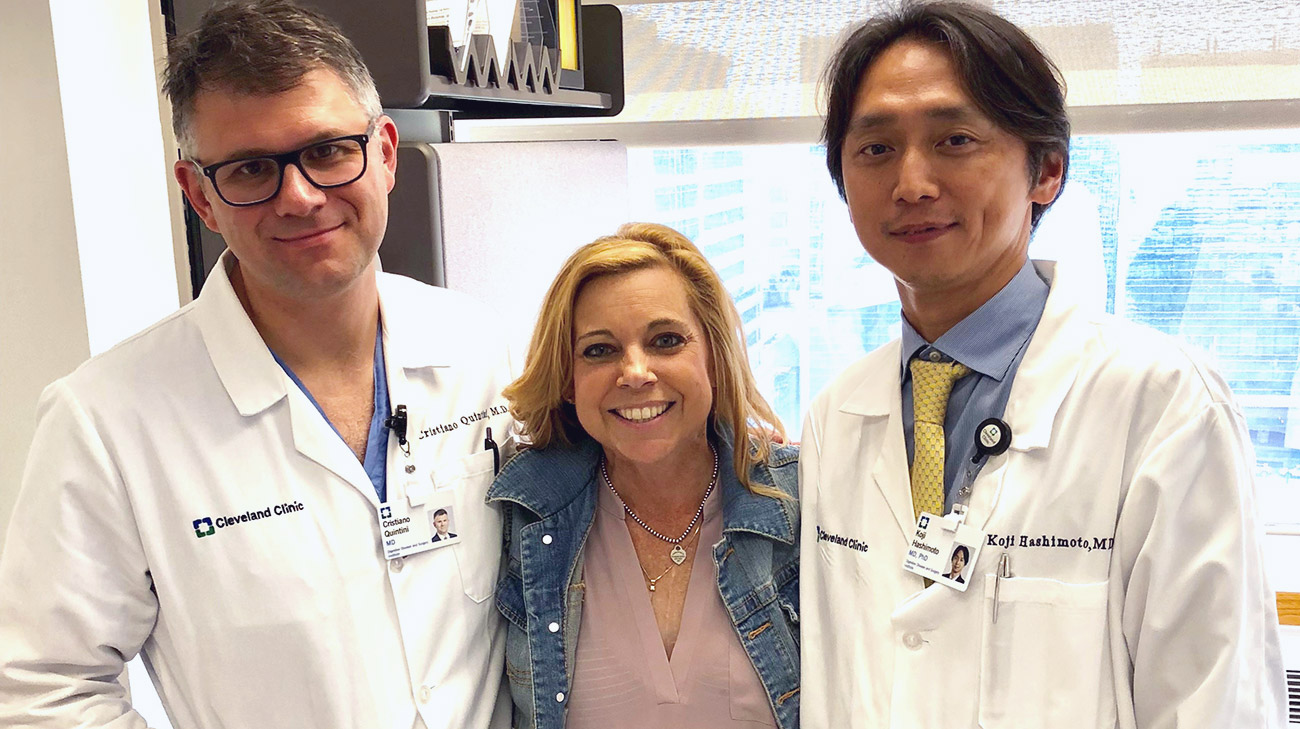 Scanning the church bulletin just before services were to begin at St. Mark's Lutheran Church, Jason Stechschulte read a notice that would soon transform his life – and save the life of a fellow parishioner.
As soon as he read Carole Motycka, a 44-year-old mother of four boys in the western Ohio town of Van Wert, needed a liver transplant, Jason knew he should, and would, be the donor.
"I just had this feeling come over me that this is going to be me, that I need to do this," says Jason, age 41, an IT development supervisor with two pre-teen children. "I was called to do it."
And on April 23, 2018, he did.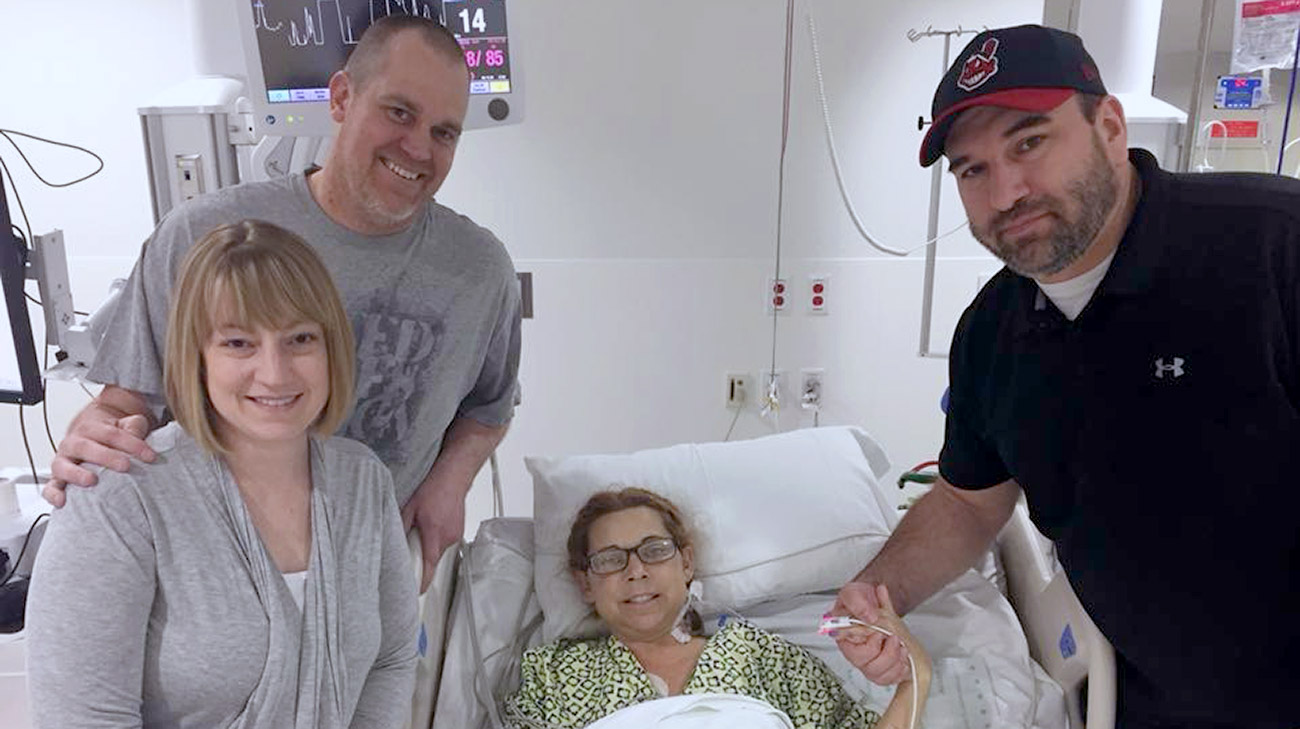 Carole recovering in the hospital about one week post transplant, surrounded by her husband, Trent (far right), Jason (middle), and his wife, Stephanie (far left), about one week post transplant. (Courtesy: Carole Motycka)
A team of Cleveland Clinic surgeons removed the left lobe (about 40 percent) of his liver in an eight-hour operation. Then, in an adjacent operating room, a separate team of Cleveland Clinic surgeons transplanted the liver into Carole. The 12-hour, last-chance operation, occurred after treatment for advanced metastatic colorectal cancer.
"I can't ever do or say, or give enough, to thank him for what he gave to me: My new life," says Carole, who is the senior high youth director at St. Mark's.
Listen to Carole and Dr. Quintini's story on the Cleveland Clinic podcast "The Comeback".
Carole's medical journey began on Easter in 2016, when she, along with her husband Trent, their four sons and others decided to go hiking on a portion of the Buckeye Trail near their home. An active outdoorswoman, Carole struggled to complete the 17-mile hike and, felt severe pain in her back and shoulder.
Figuring she had just suffered a sprain, and at the urging of her sister, a nurse practitioner, she went to the hospital the next day. After a battery of tests, Carole was stunned to learn her shoulder wasn't the problem. She was diagnosed with advanced, stage 4 colorectal cancer, which had also spread into her liver.
"We were shocked. I hadn't had any (cancer) symptoms," recalls Carole. "The doctor made us aware what a very critical situation I was in. That my life was going to change, and there potentially wouldn't be a lot of life left."
Within days, Carole had an appointment with Tracy Hull, MD, a surgeon in the Department of Colon and Rectal Surgery at Cleveland Clinic, to explore surgical options for her colon cancer. "From the moment we met Dr. Hull, we felt like she really cared. That she wasn't just a 9 to 5 physician, and I wasn't just another patient at a big hospital." Dr. Hull also encouraged Carole to undergo genetic testing. Test results showed she had juvenile polyposis syndrome (JPS), a genetic disorder causing growths on the lining of the gastrointestinal (GI) tract.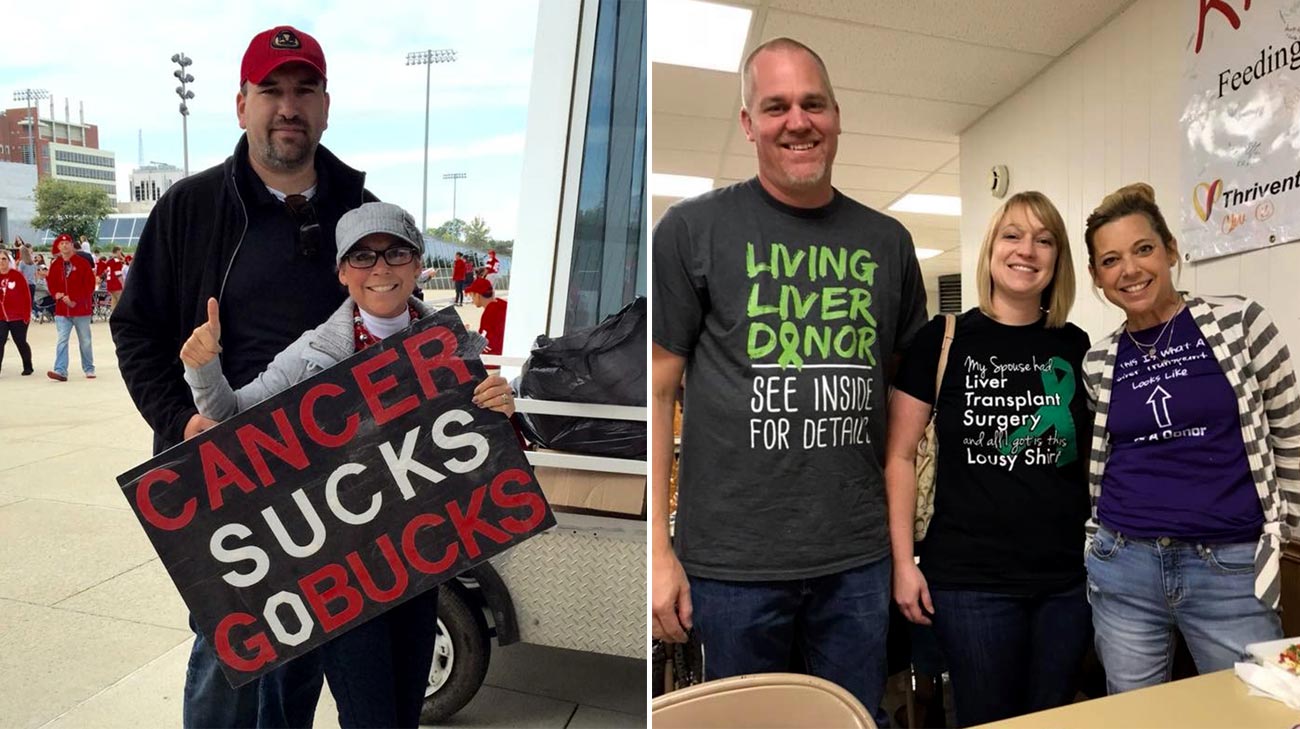 Left: Carole and her husband, Trent, at an Ohio State Buckeyes game right before she found out she needed a transplant. Right: Jason, his wife, Stephanie, and Carole celebrating the gift of life. (Courtesy: Carole Motycka)
A multidisciplinary team worked in close collaboration to develop a multi-phase treatment plan for this complicated case. Oncologist Robert J. Pelley, MD, worked very closely with Carole to ensure her tumor didn't spread outside of the colon and liver. Carole had a great response to chemotherapy, and this allowed Cristiano Quintini, MD, liver cancer surgeon and director of liver transplantation, to perform a two-stage operation in which the colon and liver cancers were completely removed. During the last operation, Federico Aucejo, MD, surgical director of the liver cancer program, and Dr. Quintini implanted a chemotherapy infusion pump that enabled very potent chemotherapy to be applied directly to the liver.
By January 2017, Carole was cancer-free. But her health deteriorated due to her severely damaged liver. By November of that year, Carole felt she was "slowly dying." "I was not me anymore."
A new transplant protocol to treat liver metastases from colorectal cancer offered another treatment option for Carole. She was a candidate for a liver transplant. Koji Hashimoto, MD, PhD, director of the living donor liver transplantation program, encouraged Carole to seek a living liver donor due to her critical situation. The number of people awaiting livers from deceased donors is quite large. Statistics from the United Network for Organ Sharing show approximately 3,000 people die annually or become too sick while waiting, to receive a liver transplant.
That led to the solicitation in the church bulletin, which compelled Jason to act. Following rounds of testing at Cleveland Clinic, and thorough, detailed briefings about the liver donor process, Jason was a perfect match – and remained an eager donor.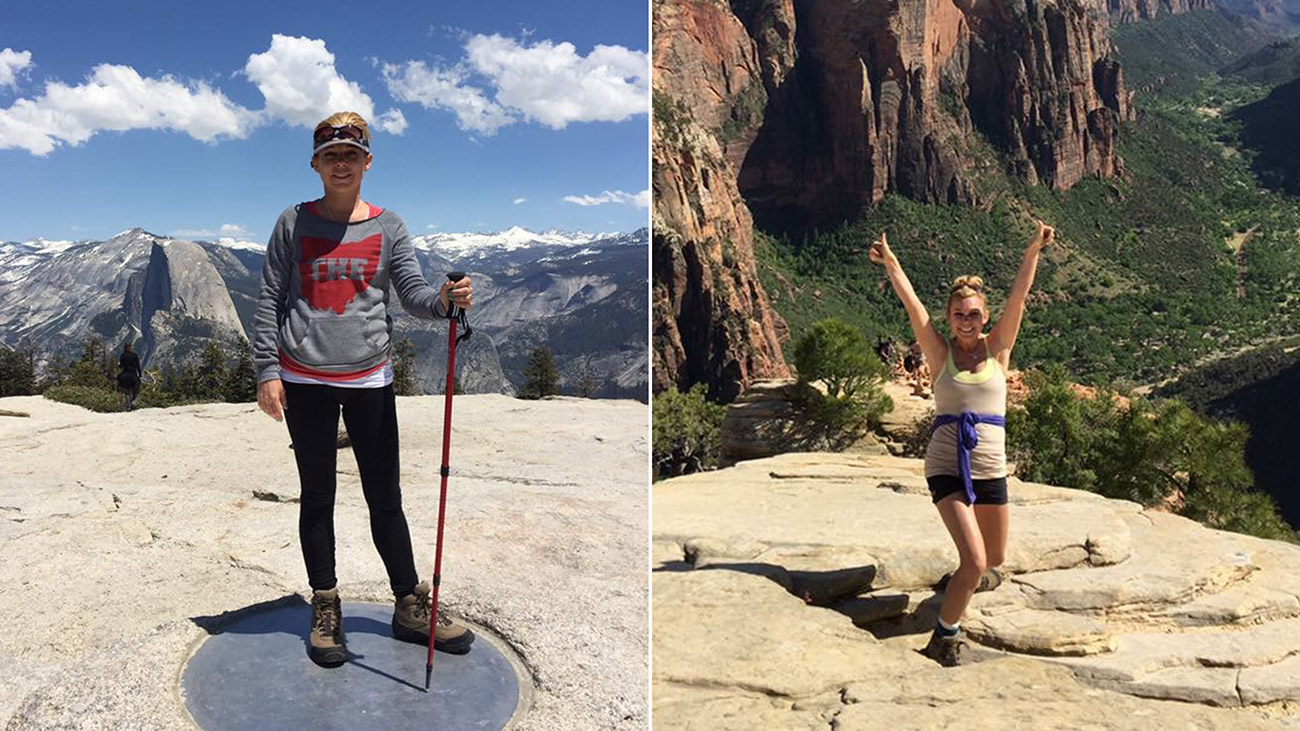 Carole is back to living an active lifestyle, and continues giving gratitude for her donor and gift of life. (Courtesy: Carole Motycka)
"I was pretty calm throughout. I wasn't worried or nervous," notes Jason. "Everybody was really professional, really helpful."
According to Dr. Aucejo, who developed the transplant protocol for colorectal liver metastasis, combining various advanced surgical procedures such as a two-stage liver hepatectomy and liver transplant, as well as non-surgical procedures including diverse systemic therapies and directed liver therapies, is enabling patients like Carole to prolong survival from advanced-stage liver cancers. "Carole is doing very well," he explains. "She is back to her normal life."
"Carole's story is one of the most powerful examples of how multidisciplinary care and highly innovative treatments can work together to provide personalized care for our patients," says Charles Miller, MD, director of the transplant center, who oversaw Carole's journey and the implementation of her care protocols.
Following the transplant surgeries and a few weeks of recovery time, both donor and recipient are feeling just fine. Jason – who states how appreciative he was about the support from his wife, Stephanie, friends and family and his employer – believes his liver donation was well worth it.
"I gave her a liver, and received a relationship with Carole and her family in return. That was a pretty good trade off."
Related Institutes: Cleveland Clinic Cancer Center, Digestive Disease & Surgery Institute
Patient Stories
Patient Stories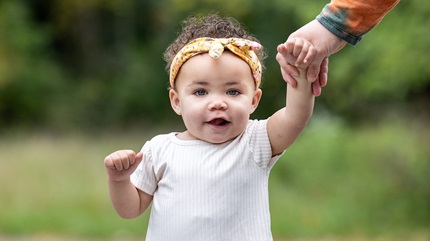 Sep 29, 2023
"Following her procedures, Adaya has defied the odds. She's hit all of her milestones so far. She's crawling and getting around wherever she wants to go."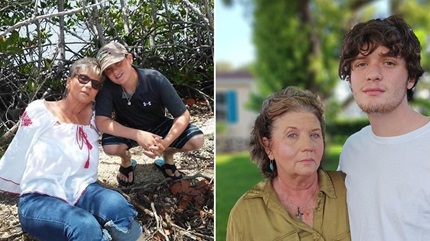 Sep 28, 2023
"It was worth every moment of it to know I was going to be there to see my son grow up."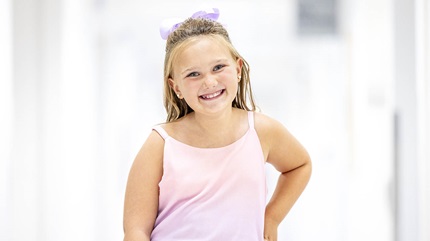 Sep 22, 2023
"This wraps up a chapter in her life we hope we never have to reopen. Audrey handled everything like a champ, and we are so grateful and proud."