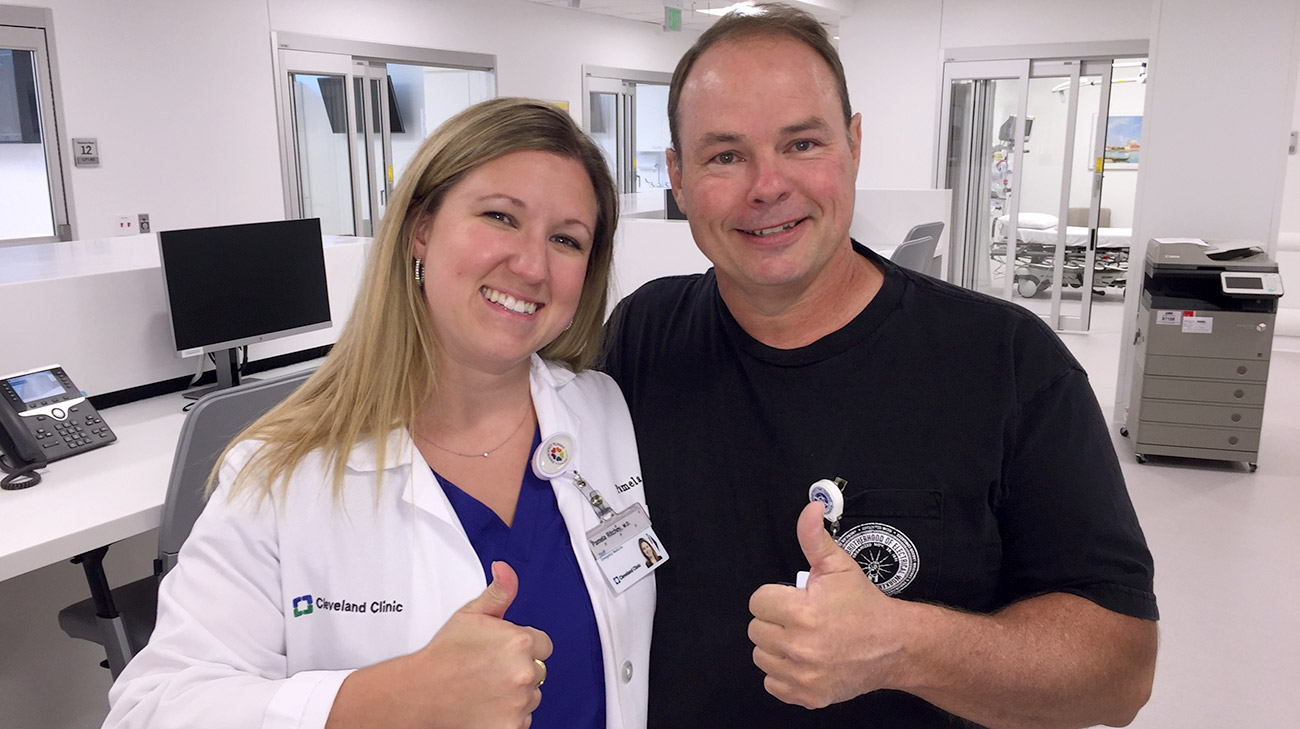 It was a typical day for John Schaffer, working as an electrical contractor at the new Cleveland Clinic Lakewood Family Health Center.
In just a few months, the husband and father of five daughters was planning to celebrate two major milestones in his daughters' lives.
In just a few minutes, everything changed.
While on a work break, John developed a headache, blurred vision and felt dizzy and confused. He took some ibuprofen and walked back to the construction site.
Mark Phellps, a co-worker, took one look at John and asked if he was feeling alright. John told him that he felt "really out of it." Concerned that John may be having a stroke, Mark took him to Cleveland Clinic Lakewood Emergency Department (ED).
"When Mark took me to the ED, he made me get in a wheelchair, and after that, I have very little recollection of what happened next," says John.
Pamela Ritchey, MD, Nancy Hassell, RN, and the Lakewood ED team immediately went into action. A computed tomography (CT) scan revealed that John was suffering a hemorrhagic stroke — bleeding of the brain. Lakewood ED caregivers made the initial stroke assessment and began treatment to help reduce injury to his brain and heart. He already was experiencing significant vision and memory loss.
"When Mr. Schaffer came into the ED that day, we could tell it was serious and he immediately became our top priority," says Dr. Ritchey. "The entire team recognized the urgency of the situation and we wasted no time in diagnosing and treating him."
"You don't realize what you guys did for me and my family. You saved a father of five daughters."
Once the Lakewood ED team stabilized John, Cleveland Clinic's Critical Care Transport (CCT) took him to main campus where he was treated by a team led by Mark Bain, MD. He had a diagnostic cerebral angiogram and continued care for his hypertension. The team of neurosurgeons, neurologists and rehab specialists treated him during a five-day hospital stay.
John worked hard to recover and regain his strength, returning to work in Lakewood in just two months.
On July 25, John attended the opening of the new emergency department at Lakewood Family Health Center. Coincidentally, it was his 54th birthday; the perfect occasion to personally thank Dr. Ritchey and her team.
"You don't realize what you guys did for me and my family. You saved a father of five daughters," he says. "I was able to walk one of my daughters down the aisle. I also got to see another one of my daughters graduate from Ohio State University a few months ago. That would have never happened if they didn't act as quickly as they did to save my life."
Prior to the stroke, John says he let his blood pressure get out of control. The Navy veteran equates his stroke to a warning shot across the bow of a ship. He perceives it as a warning from God to control his hypertension so he can enjoy many more special moments.
"This is very emotional for me," says John. "I almost caused my family so much damage. Do I keep my blood pressure under control now? Absolutely. It's such a great thing for the good Lord to give me a second chance."
Related Institutes: Neurological Institute
Patient Stories
Patient Stories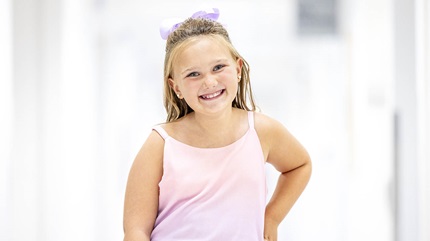 Sep 22, 2023
"This wraps up a chapter in her life we hope we never have to reopen. Audrey handled everything like a champ, and we are so grateful and proud."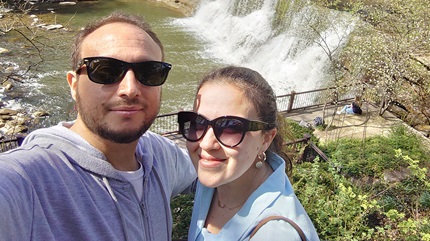 Sep 18, 2023
"Besides my first transplant, I've had other noninvasive surgical procedures, and I needed pain medication for all of them but not this time."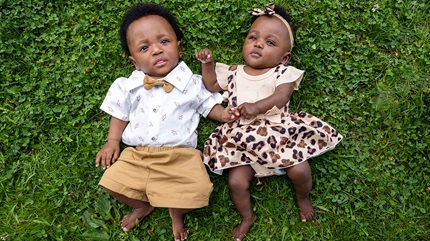 Sep 15, 2023
"Thinking about everything Kimyah and DJ have been through, it was hard to imagine us ever getting to this point. It was unclear if they would be able to do anything by themselves. Now, they're trying to do everything by themselves."