Heather Kokinda was diagnosed with breast cancer at age 29. At the time of diagnosis, she had a five-month-old daughter she was breastfeeding.
"I was taking a shower, and found a lump, but assumed it was a clogged milk duct," says Heather. "I tried all the things doctors recommended, but it didn't go away so I decided to go have it checked out."
When the cancer diagnosis came back, Heather remembers feeling like her life was over. Her biggest concern was not being there for her daughter. "I looked for the best breast cancer oncologist out there, which led me to Cleveland Clinic of course," she says.
Within the week, Heather had an appointment with Halle Moore, MD, a medical oncologist at Cleveland Clinic Taussig Cancer Center. She had to stop breastfeeding, undergo a variety of tests and was scheduled to begin chemotherapy the next week.
"We're so grateful to Dr. Moore for suggesting fertility preservation at the time of my breast cancer diagnosis. While I couldn't really think about it at the time, thanks to her, we now have two little girls who love each other, and we love both of them so much."
With a plan of attack in place for the cancer, Dr. Moore was also concerned about preserving Heather's fertility going forward. She suggested Heather immediately take steps to do that, and actually walked her over to the lab where Heather would receive her first injection of Goserelin, a drug used during chemotherapy to suppress ovary function and protect fertility, as it was imperative she begin the fertility preservation treatments before starting chemotherapy.
"It was so simple to incorporate the fertility preservation into my treatment. I know there are other more complex and costly options for fertility preservation, but for me, this relatively simple option made sense. I honestly wasn't concerned about my future fertility at this time, I just wanted to beat the cancer and be there for my husband and daughter," says Heather.
Heather's chemotherapy regimen consisted of six treatments every other week. Following the chemo, the lump in her breast was gone, but she opted to have a bilateral mastectomy because there was evidence of precancerous cells elsewhere in her breast, and Heather didn't want to worry about those developing into cancer in the future.
After finishing chemotherapy, Heather and her family were grateful to let life go back to normal. Then they started throwing around the idea of having another child. Heather talked to Dr. Moore about when she might be able to start trying to conceive.
"Dr. Moore said they typically recommend waiting two years after completing chemotherapy, but we did a scan and everything came back clear, so she gave me the go ahead," says Heather.
On July 6, 2017, Heather gave birth to a beautiful baby girl.
Heather credits Dr. Moore and the entire care team at Cleveland Clinic with making her multiple treatments and procedures --- including her double mastectomy, breast reconstruction surgery and genetic testing --- easier to manage.
"My husband and I are very, very blessed and over the moon that we were able to add another child to our family," says Heather. "We're so grateful to Dr. Moore for suggesting fertility preservation at the time of my breast cancer diagnosis. While I couldn't really think about it at the time, thanks to her, we now have two little girls who love each other, and we love both of them so much."
Related Institutes: Cleveland Clinic Cancer Center, Ob/Gyn & Women's Health Institute
Patient Stories
Patient Stories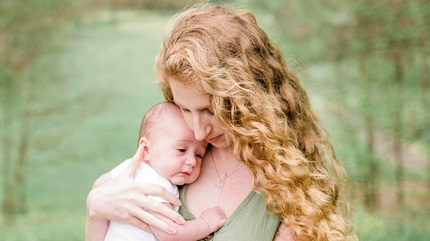 May 7, 2021
"I was prepped for heart surgery, just in case. We had a whole team ready to support us."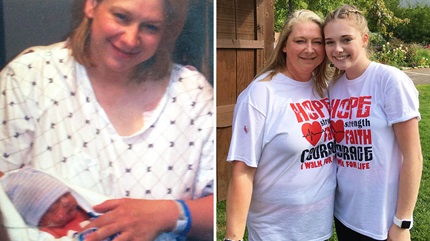 May 7, 2021
"I just feel blessed that I'm still here, and that Ashton's still here."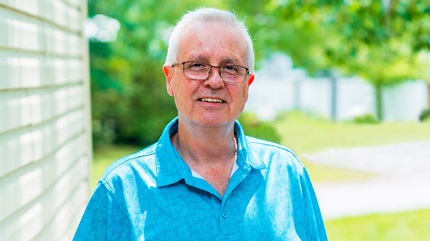 May 5, 2021
"In all these years, I've never had any problems with my heart, but at the time, I probably wouldn't have lived without this experimental surgery."