It was August 2011, and 24-year-old Matt Hiznay was entering his second year of medical school at the University of Toledo. Before heading back to the classroom, he headed to his family doctor outside of Youngstown, Ohio, to check a dry cough that just wouldn't go away.
The doctor was puzzled by Matt's symptoms. He ordered an X-ray and CT scan to assess the cause of the cough. After a swollen lymph node was removed for a biopsy, Matt learned he had cancer. He was referred to Cleveland Clinic's Cancer Center, where he met with thoracic oncologist Nathan Pennell, MD, PhD, who diagnosed Matt with stage IV lung cancer.
"I was thinking, 'I'm 24, I'm a lifelong nonsmoker…I'm not supposed to get cancer,'" Matt says.
The bad news: It was an aggressive form of the disease caused by a gene mutation. The good news: It could be treated with a brand new chemotherapy drug that the U.S. Food and Drug Administration (FDA) had approved the same day Matt was diagnosed.
The new drug, crizotinib, worked quickly. Crizotinib is a targeted therapy, meaning it attacks only the cancerous cells with Matt's specific mutation. By November, his cancer was in remission. A CT scan showed no evidence of cancer in his body.
"It saved my life," says Matt, who had been so ill with fluid around his heart and lungs before treatment that his heart had stopped multiple times.
Unfortunately, the drug's success was short-lived. In May 2012, Matt noticed a swelling in his left shoulder.
"In the deepest and darkest part of my mind, I knew what it was," he says.
A biopsy confirmed that his cancer was back.
Dr. Pennell investigated treatment options, including a Phase II clinical trial of an experimental targeted therapy, ceritinib. For six months, Matt took ceritinib as researchers studied its effect on him.
While ceritinib shrunk the cancer, it did not destroy all of it. So, Dr. Pennell provided standard chemotherapy, and Matt's cancer went into remission again for a little over a year — followed by yet another recurrence, treatment (this time with radiation), and remission.
In March 2015, the cancer appeared for the fourth time. Matt enrolled in another clinical trial, this time testing lorlatinib, a new targeted therapy similar to crizotinib and ceritinib. It was a Phase I trial, meaning the drug's side effects and toxicity were not yet known in humans.
"I wasn't scared," Matt says about beginning the trial. "There's not much that can scare me anymore. I have a lot of faith in these types of drugs and therapies, and I've been fortunate that I've responded."
"Enrolling in a clinical trial is one of the most altruistic things you can do — letting yourself be studied and scrutinized at an extremely high scientific level to help the patients of tomorrow."
Today, Matt continues in that same clinical trial. While his cancer hasn't been cured, it is again in remission and is being controlled.
"People take their diabetes and heart pills, and I take my cancer pills," he says.
In addition to benefiting from clinical trials, Matt has begun to pay it forward by furthering medical research himself. Instead of finishing medical school, he joined Cleveland Clinic's Molecular Medicine PhD program and currently works in the lab of researcher Richard Padgett, PhD, who is studying how mutations in a step of gene processing drive cancer growth.
On his first day at Cleveland Clinic's Lerner Research Institute, Matt encountered a fellow graduate student, Hannah (Stubbs) Picariello, who had worked on the clinical trial of crizotinib, the drug that triggered his first remission.
"Thank you for saving my life," he said at their first meeting.
Matt is one of countless people alive today because of cancer research, notes Dr. Padgett.
"More and better therapies are being developed all the time," he says. "Even an extra year of survival can mean a new treatment. Every year brings more potential ways to beat cancer."
Research studies certainly have helped Matt, while also allowing him to help future patients.
"Enrolling in a clinical trial is one of the most altruistic things you can do — letting yourself be studied and scrutinized at an extremely high scientific level to help the patients of tomorrow," he says.
Matt now resides in Lakewood, Ohio, with his wife, Aleksandra, a pharmacist at Cleveland Clinic Avon Hospital.
Related Institutes: Cleveland Clinic Cancer Center
Patient Stories
Patient Stories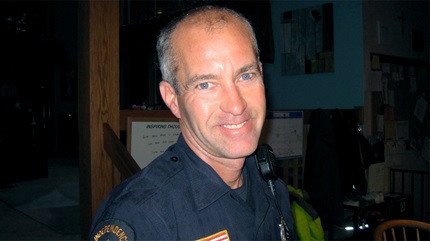 Feb 2, 2023
"I asked Dr. Gillinov if I could get back to where I was after my surgery, and he responded, 'You'll be better. You've been doing everything with a misfiring engine. We're going to fix the engine.'"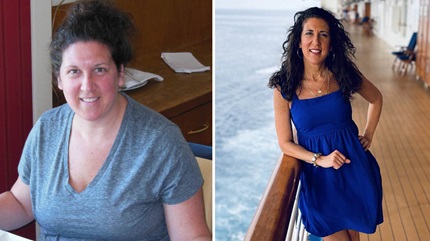 Jan 31, 2023
"You have the support of health experts and other people in the group. If I can do it, anyone can do it. It's something you can stick with and feel good about."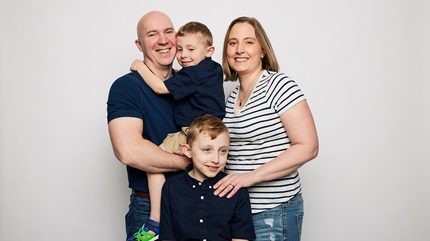 Jan 27, 2023
"We're thrilled that we've gotten 10 years and hope to get 10 more."