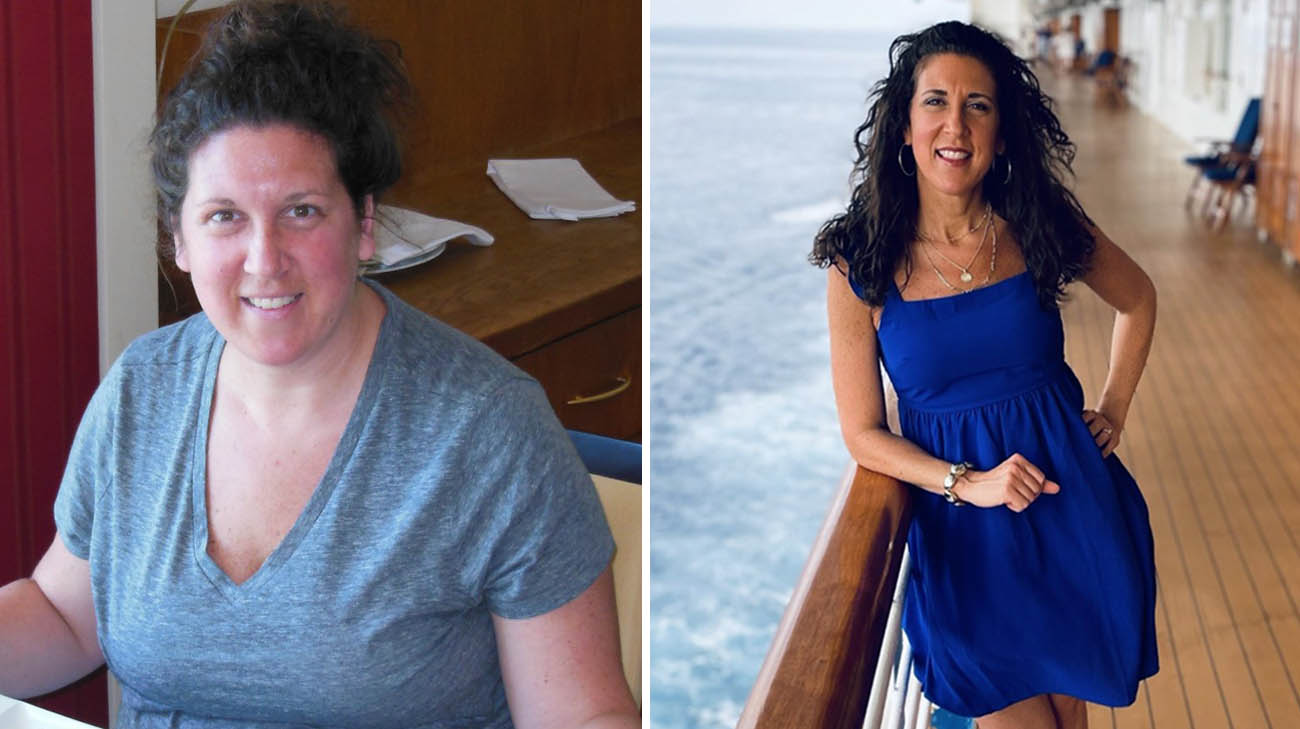 Looking back at her weight-loss journey, Lindsay Montague didn't think losing more than 100 pounds would be possible.
"Before finding something that worked, I tried all different kinds of weight loss programs. I would lose the weight and then gain it all back," says Lindsay. "I just remember feeling hopeless, like nothing was going to work."
After years of yo-yo dieting, Lindsay says she wanted to find something more sustainable. She eventually discovered the Eating Well for Optimal Health program at Cleveland Clinic. The six-week program is a series of shared medical appointments that includes nine to 10 patients per group. Individuals learn how to develop a healthier relationship with food, learn the difference between body hunger and stress eating as well as address food cravings and binge eating.
"I was nervous at first. I knew I was going to have to be vulnerable in a group setting, but I absolutely loved it. This program was unlike anything I had ever done before. I feel like it analyzed so many facets of my life," says Lindsay. "I also met Dr. Darling through the program, who's been instrumental in helping me lose the weight and keep it off."
Sandra Darling, DO, is a preventive medicine physician at Cleveland Clinic's Center for Integrative and Lifestyle Medicine. Dr. Darling says the shared medical appointments are led by a physician trained in integrative or lifestyle medicine and a holistic psychotherapist. The physician teaches patients healthy eating and lifestyle habits, while the holistic psychotherapist helps them understand their thoughts, triggers and attitudes when it comes to food. Guided meditations and yoga are included during each session.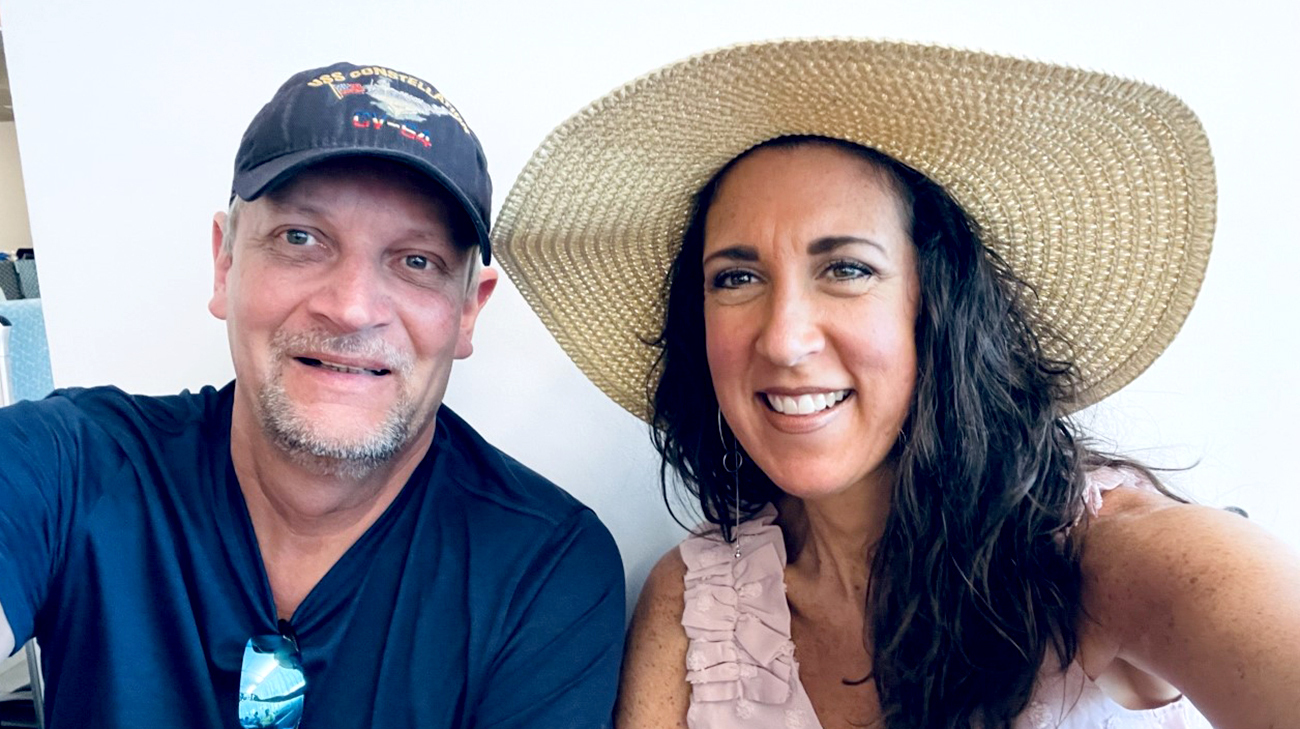 Lindsay and her husband Oliver, who has been a significant source of support throughout her wellness journey. (Courtesy: Lindsay Montague)
"The yoga stretches and guided meditations teach patients to be more mindful, centered and calm. As a result, they can better cope with stress," says Dr. Darling. "This makes all the difference in that moment of anger or frustration when the pattern is to reach for comfort foods. Instead, they take a deep breath and choose to do something different, like go for a walk or drink water."
Throughout the program, each person's progress is tracked with the physician and holistic psychotherapist providing feedback and support. The group setting also allows participants to learn from each other.
"Patients share the progress they have made each week during check-in, like when they were at a restaurant and they skipped the bread or substituted a salad for the fries. We celebrate these successes at each appointment," says Dr. Darling. "If they eat something they shouldn't, like eating candy when they are trying to avoid sugar, they feel like they've failed. We remind them that the goal is progress, not perfection. Even two steps forward and one step backward is moving in a positive direction."
Over the course of two years, Lindsay was able to lose 102 pounds. Not only did she lose the weight, she's kept it off for more than five years and counting. Lindsay attributes her success to the program and her follow-ups with Dr. Darling.
"Rather than focusing on fad diets, the program and Dr. Darling helped me make sustainable lifestyle changes," says Lindsay. "Before the program, I was eating all processed foods and zero vegetables. Now, 75% of my plate is vegetables."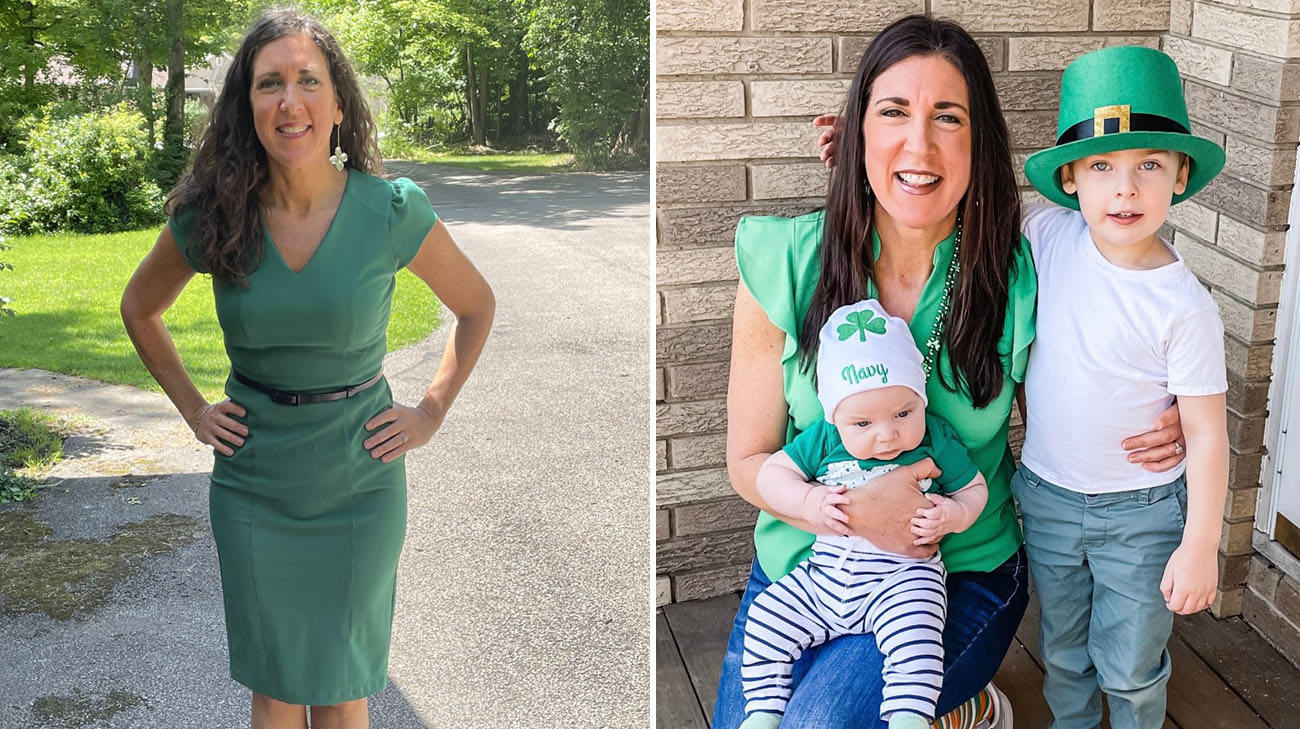 Achieving her wellness goals has given Lindsay more energy to spend time being active with her nephews. (Courtesy: Lindsay Montague)
Instead of eating out or grabbing something quick, the 41-year-old teacher takes time out of her busy schedule to prep her meals for the week. She also carves out time to do 35 minutes of cardio, six days a week.
"As a lifestyle medicine practitioner, I help Lindsay stay on track with her wellness goals," says Dr. Darling. "She has made significant lifestyle changes over the past five years, and I have seen her completely transform."
Since her weight loss, Lindsay says she's more energetic and her overall mood has improved. She also stresses she feels in control of her weight and more comfortable in her own skin.
"You have the support of health experts and other people in the group. If I can do it, anyone can do it. It's something you can stick with and feel good about," says Lindsay.
Related Institutes: Wellness & Preventive Medicine
Patient Stories
Patient Stories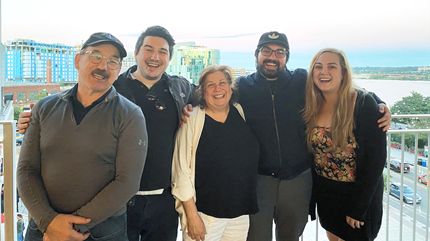 Nov 22, 2023
"I was truly blessed to be with the doctors and the entire cardiac surgery team. They saved my life."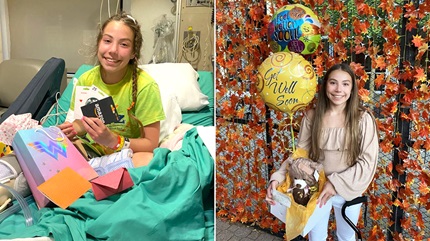 Nov 16, 2023
"I wanted the surgery because my seizures were becoming more and more frequent. I would wake up, have a seizure, and then continue to have them throughout the day. I just wanted the seizures to be gone."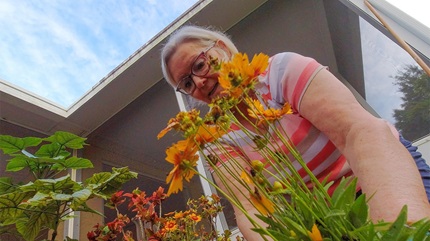 Nov 15, 2023
"I was very fortunate they found the tumor when they did."