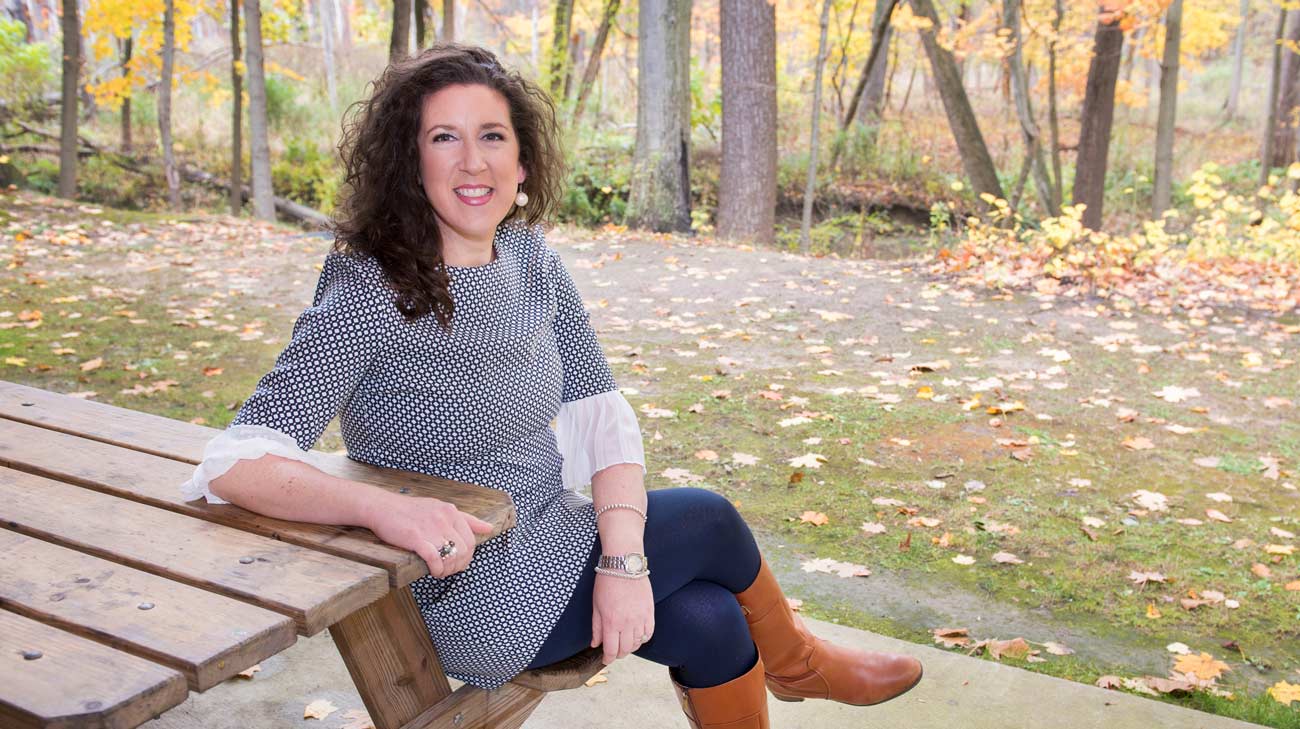 Lindsay Montague, a 36-year-old preschool teacher who lives in Chardon, Ohio, has struggled with her weight since she was young.
"Even as an adult, I thought fat-free and low-fat foods were the way to go," says Lindsay. "I've also been on and off all the big weight loss programs, which have all resulted in me gaining the weight back!"
Not feeling well, lacking energy, moody, frustrated and weighing 257 pounds, Lindsay knew something had to change. She was determined to find a solution to her never-ending struggle with weight and dieting.
She called Cleveland Clinic and was referred to the Center for Integrative and Lifestyle Medicine located in the Wellness Institute on Cleveland Clinic's Lyndhurst campus. She met first with a dietitian, then had an appointment an integrative medicine specialist.
"On a first visit with patients like Lindsay who want to lose a significant amount of weight, a full hour is scheduled so the physician has time to understand the patient's history. The physician will want to find out what they've tried so far, what has been successful or not, and where things may have fallen apart. In addition, it's important to know if there is a medical issue that interferes with weight loss or affects the ability to lose weight."
Despite having some success on a diet recommended by the dietitian, Lindsay still wasn't feeling well. To her physician, that signaled that something Lindsay was putting into her body could be causing some of her problems.
"Diets didn't, don't, and will never work for me. It was my lifestyle that needed changing... I feel so much better. I'm truly happy. I feel full of energy and I'm loving life!"
"Much to my dismay, the integrative medicine specialist wanted me to immediately eliminate all gluten and dairy from my diet," says Lindsay. "I was the biggest fan of cheese, crackers, pasta and bread. It was almost unimaginable to me. But I was so determined to feel better — and so done with the yo-yo diet mentality — that I decided to put my trust in my doctor and give it my all."
While most patients just want to lose weight, the integrative medicine specialist often fell that the weight loss is incidental. They want their patients to be happy and healthy, so they strive to develop a program that is tailored to the individual patient — one that fits their lifestyle, their social situation, their activity level, their body, their personality. They refer to this as a life plan, not just a brief program to lose weight.
An integrative medicine specialist can create a plan and give the patient the tools, but they do the work. Some patients start slowly and work their way through the plan. Others, like Lindsay, are all in and just go for it. By her second appointment, Lindsay's whole life had changed. In addition to following her plan and changing her diet dramatically, she had sold her house and gotten engaged. She was happy!
Along with her physician's plan, Lindsay decided to participate in TRIM-LIFE®, an Integrative Medical Weight Management Shared Medical Appointment (SMA) offered at the Center for Integrative and Lifestyle Medicine.
"TRIM-LIFE is a weight management program that addresses why we eat, our relationship with food, stress eating and more," says Irina Todorov, MD, an integrative medicine specialist and co-medical director of the Center. "Lindsay learned how to redirect her thinking. She now understands that it's more than just calories in versus calories out and so many minutes of exercise a day. By focusing on the behavior of eating Lindsay changed her relationship with food."
During the six-week program, Lindsay met with her group once a week for three hours. The mindfulness, relaxation and yoga that were incorporated in the sessions helped her adopt a new relationship with food and learn to manage her hunger and her weight by addressing body, mind and spirit. The goals were to reduce stress eating, abandon yo-yo dieting and overcome food addictions.
"At our last TRIM-LIFE session, the doctors suggested we continue to meet on our own schedule. I met three other phenomenal women in my group, and we now meet every other Sunday," says Lindsay. "I also devote part of my Sundays to preparing healthy meals to eat during the week. I used to just grab whatever I could find in the fridge. Now I'm passionate about finding new recipes that incorporate foods that fit my gluten and dairy-free diet."
In less than a year, Lindsay has lost 68 pounds. She's redirected her thinking away from a diet mentality and replaced emotional eating with relaxation techniques such as meditation and yoga.
"Diets didn't, don't, and will never work for me," she says. "It was my lifestyle that needed changing, as well as a shift in my thinking. Bottom line – if I eat crummy, I'm going to feel crummy. Now that I'm making the right food choices, I feel so much better. I'm truly happy. I feel full of energy and I'm loving life!"
Related Institutes: Wellness & Preventive Medicine
Patient Stories
Patient Stories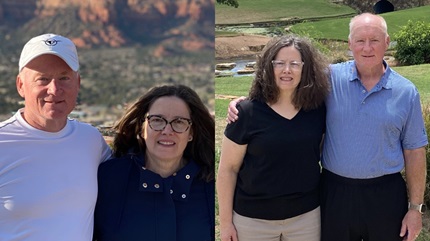 Sep 22, 2022
"This was a better experience than I could have ever hoped for and I encourage all men to ask themselves 'when was last time I had a PSA test?"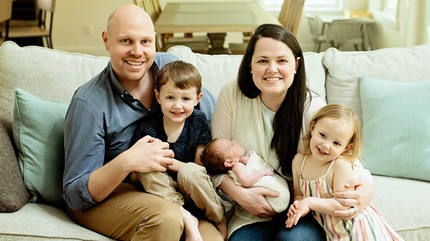 Sep 22, 2022
"The headaches were gone after the birth. You would never know either of us went through this."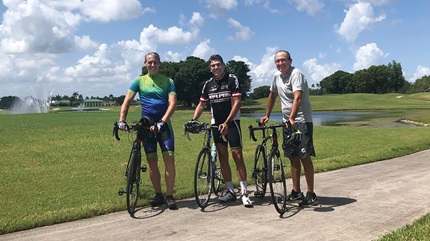 Sep 21, 2022
"I am very grateful to the organization and the transplant care doctors – they have become my friends and partners in this ride of a lifetime."