Donna Dominico thought the swelling behind her left eye might be something suspicious, so she scheduled an appointment with Wynne Morley, MD, an ophthalmologist at Cleveland Clinic Elyria Family Health and Surgery Center.
A CT scan revealed a large mass, plus three more tumors --- all benign meningiomas --- behind Donna's eye.
"I didn't have any of the symptoms, no seizures, no headaches, or anything, it was just my eye bulging out," says Donna.
Donna had surgery on two areas initially, followed by another surgical procedure and 30 sessions of radiation to eradicate additional tumors that were not surgically resectable.
Over the past several years, ongoing monitoring of Donna's condition has revealed nearly 20 new areas.
For those emerging areas, Lilyana Angelov, MD, and Samuel Chao, MD, radiation oncologist, at Cleveland Clinic's Brain Tumor and Neuro-Oncology Center, recommended Gamma Knife treatment.
"I've gone through a lot every year, whether it's radiation or surgery... I'm so glad that Dr. Chao wanted me to wait for this new machine, said it would be better for me and I didn't have to have that head brace bolted to my skull. The procedure was maybe 11 or 12 minutes and it was done. No different from an MRI."
"Gamma knife is a tool that allows us to deliver focused radiation to a number of abnormalities or lesions in the brain," explains Dr. Angelov. "With the evolution of the icon --- a mask-based treatment --- we could treat some of these larger areas much more safely, and yet still deliver a relatively high dose in order to best control the tumor. The goal was to stop things in their tracks and hopefully even get some shrinkage back over time. We had a better than 95% chance of doing this in Donna's situation."
"I've gone through a lot every year, whether it's radiation or surgery," says Donna. "So, the Gamma Knife was great. I'm so glad that Dr. Chao wanted me to wait for this new machine, said it would be better for me and I didn't have to have that head brace bolted to my skull. The procedure was maybe 11 or 12 minutes and it was done. No different from an MRI."
"What I think is really important is that our ability and technologies are changing all the time," says Dr. Angelov. "It is important for patients to ask your questions, don't be shy. If there is progress in the field it's the perfect opportunity to take advantage of the emerging technology."
"If I ever do get anymore tumors or the ones I have left start growing, I'll just have the gamma knife and be done," says Donna. "The doctors, Dr. Chao and Dr. Angelov, are great. I trust them and I know them by name now, and I know that they're there to help everybody. It changes a lot for me and my family so I don't have to worry anymore."
Related Institutes: Neurological Institute
Patient Stories
Patient Stories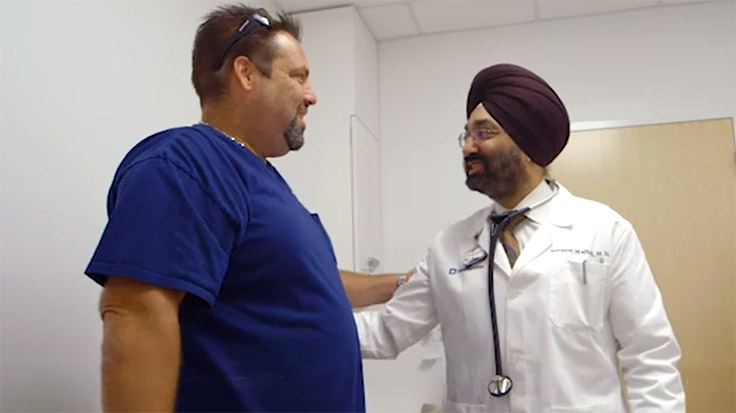 Nov 12, 2018
"This was my new job — to stay positive, to stay alive, to get out of that bed and to walk."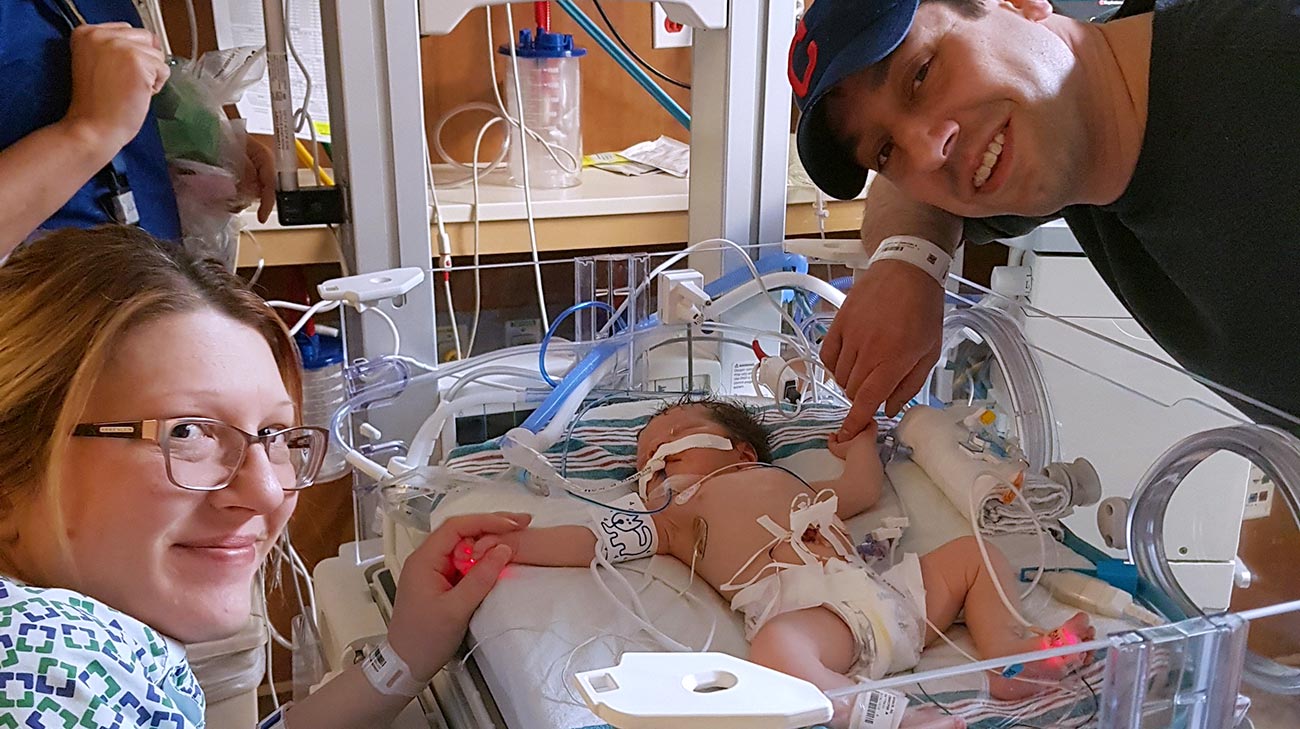 Nov 6, 2018
"Unless something happens, you don't realize we have a world class medical facility right in our own backyard. The Cleveland Clinic is like an international airport waiting room. People come from all over the world to get that care."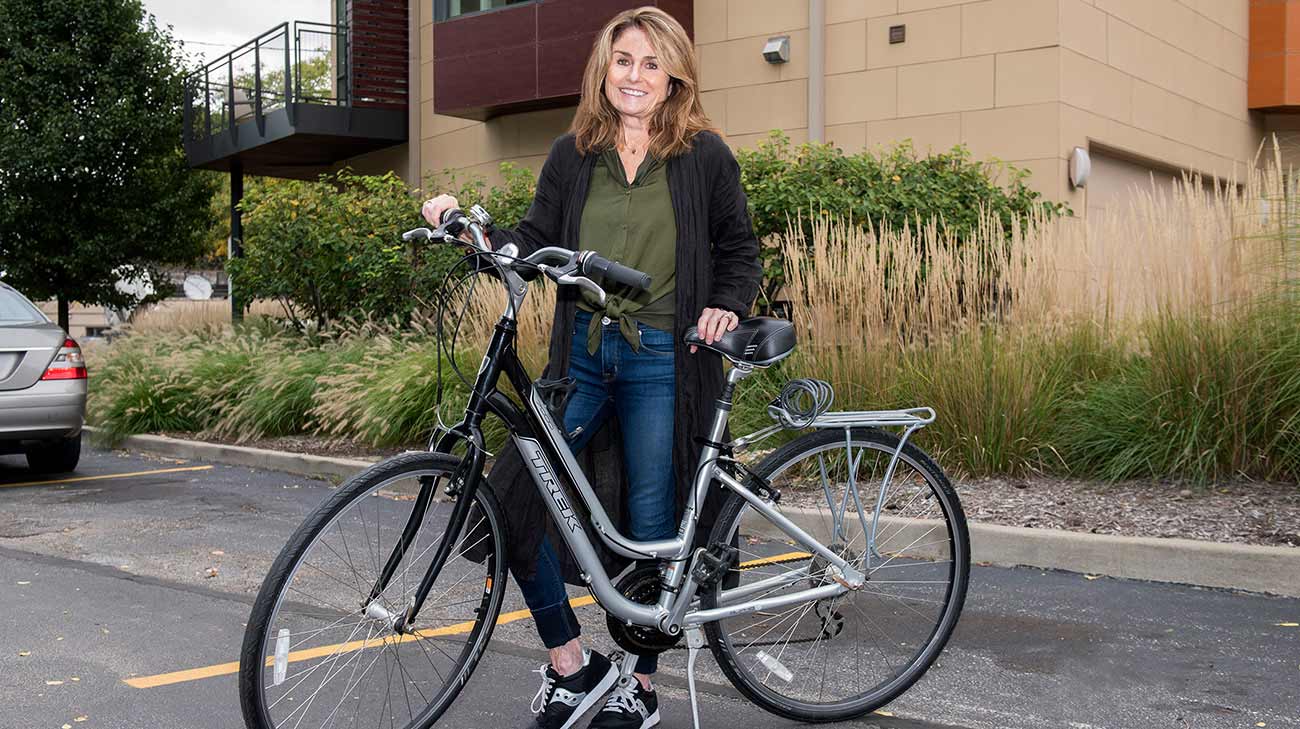 Oct 25, 2018
"As soon as I was free of the anesthesia and pain medication, I became very aware that my back pain was gone."