Catherine Sottile, 67, of Williamsville, New York, is no stranger to colon polyps. Regular screening of the colon, or large intestine, to detect polyps and remove them is one of the best ways to prevent colon cancer. Polyps are common in adults and most are quickly removed during a colonoscopy – but not all polyps are created equal.
Sottile has had polyps removed during a colonoscopy in the past, but when her doctor told her she had flat polyps and recommended surgery to remove them, she was concerned.
Flat polyps are not uncommon, but they may be more likely to become cancerous and are difficult to treat. Doctors, including Catherine's, often recommend removing parts of the colon to eliminate cancer risk.
"He said he could take up to a quarter, a third, to a half, to the whole colon," says Sottile. "That was way too radical."
Sottile's polyps were thought to be benign and she didn't want to lose part of her intestine, so she turned to the internet.
"You just have to look, read, and talk to your physicians," says Sottile.
Her online search led her to Emre Gorgun, MD, a colorectal surgeon at Cleveland Clinic. Dr. Gorgun is experienced in removing flat polyps using an advanced technique called endoscopic submucosal dissection.
"This way she did not lose part of her intestine and at the same time we were able to get rid of the abnormal tissue in her colon, which was this advanced polyp," says Dr. Gorgun.
"To my surprise, it was better than I thought because he was able to get everything and I went home the same day."
The procedure is done with a scope similar to what's used during a colonoscopy. Special fluids and tools are put through the scope to lift the polyp, dissect it and shave it from the lining of the colon.
When necessary, a minimally-invasive surgical approach, or laparoscopy, is used as an adjunct to completely remove especially difficult flat polyps.
"To my surprise, it was better than I thought because he was able to get everything and I went home the same day," says Sottile.
Recent research done by Dr. Gorgun and his team shows that more than 90 percent of flat polyps that are surgically removed, along with parts of the colon, are benign and often over treated.
"These difficult polyps can be approached in a safe and effective fashion," says Dr. Gorgun. "Save the colon and don't give it up."
According to Dr. Gorgun, patients seeking alternative options for having flat polyps removed should see a physician skilled in advanced endo-laparoscopic techniques and who is experienced in flat polyp removal.
Related Institutes: Digestive Disease & Surgery Institute
Patient Stories
Patient Stories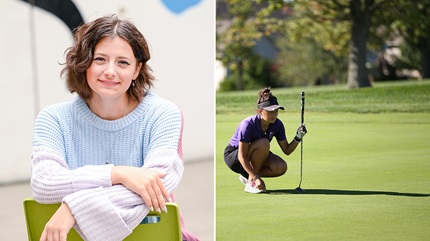 Jun 1, 2023
"I don't remember everything that happened before surgery, but right before fully going out, I remember things being very fun"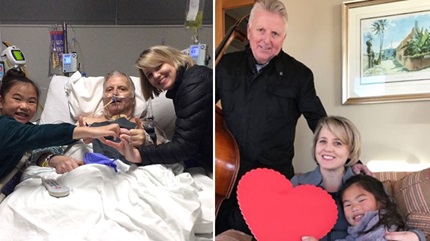 May 31, 2023
"Donors and caregivers. They're the real heroes. They sacrifice so much, and we wouldn't be here without them."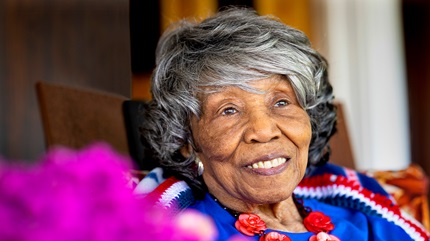 May 30, 2023
"I woke up coughing, and I couldn't move anything on my right side. I knew I had a stroke."