About the Program
About the Program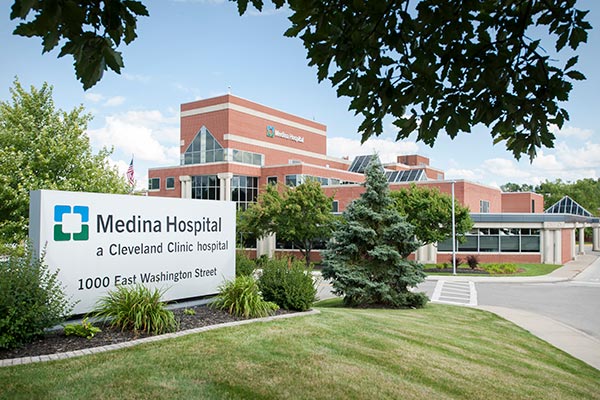 The Medina Pharmacy Residency (PGY1) is a one-year program that takes place in the unique setting of a progressive community hospital. Residents will help implement and enhance pharmacy services while developing the skills necessary to become integral parts of the interdisciplinary healthcare team. In addition to clinical activities, residents are involved in pharmacy case conferences, journal clubs, and seminar presentations. Other teaching opportunities include medical and nursing in-services, as well as co-precepting introductory and advanced pharmacy students. Residents complete a major research project over the course of the year. Residents may present their research at local, regional, and national pharmacy meetings.
PGY-1 Pharmacy Residency Open House
Meet our preceptors and current residents to learn more about our PGY-1 Pharmacy Residency Program.
Friday, December 16, 2022
Please RSVP by Thursday, December 15th to: poolem3@ccf.org.
Located in Northeast Ohio, Medina Hospital is a Cleveland Clinic hospital in Medina, Ohio. Medina Hospital is a 148-bed, acute care, non-teaching community hospital that has been serving the community since 1944. Known for its clinical excellence and extraordinary programs in Emergency Care, Orthopedics, and Surgical Services, Medina Hospital continues to invest in facility development to provide the community with enhanced services and specialized care.
Required Rotations: total of 10 months, each rotation one month in length unless specified: orientation (2 weeks), pharmacy practice (6 weeks), internal medicine (6 weeks), advanced internal medicine, medication safety/administrative practice, infectious diseases, critical care, emergency medicine, ambulatory care, and research
Elective Rotations: total of 2 months: advanced internal medicine II, infectious disease II, critical care II, emergency medicine II, ambulatory care II, other potential offsite rotations within the Cleveland Clinic by request and availability
Longitudinal Rotations: drug information (12 months), medication safety/administrative practice (10 months), pharmacy practice (9 months), research (12 months), and optional teaching and leadership certificates
Presentations
As a pharmacy practitioner effective communication skills are integral. Many opportunities will be provided to help develop these skills, including:
Formal presentations on patient cases, disease states or other topics of interest to be presented to preceptors, students, Medina Hospital pharmacy staff and/or other individuals from Medina Hospital
Pharmacy or nursing in-services as needed
Didactic lectures to pharmacy students through a teaching certificate program
Resident research project presentation at regional and national conferences
Meetings and Conferences
Travel to pharmacy professional meetings is an important component of the Medina Hospital pharmacy residency. All residents are required to attend the ASHP Midyear meeting and present their research project, during which program recruitment also occurs, and networking opportunities are available. In addition, residents will have the opportunity to present at other local and regional conferences. Accommodations and travel expenses will be reimbursed for local, state and national meetings.
Staffing Requirements
ASHP guidelines recommend that each resident complete a pharmacy practice component of the residency program. The staffing component is crucial to the development of professional practice skills and pharmacy practice distribution skills.
Residents will gain proficiency in medication distribution skills, incorporation of clinical services, and development of personnel management skills. They also will develop insight into the operations, policies, and procedures of an acute care facility.
Rotational responsibilities will generally be during the day shift Monday through Friday.
Staffing responsibilities will be three days over a three-week period (typically one Saturday, Sunday, and weekday evening shift during each time period), and rotating holidays.
Residents may have opportunities to cover additional pharmacist shifts, which will be compensated at the standard pharmacist rate. Residents are reminded that the primary objective of the residency year relates to the residency program objectives. Achievement of these objectives should not be hindered by other activities, including extra staffing.
ASHP PGY1 Purpose Statement
PGY1 residency programs build upon Doctor of Pharmacy (PharmD) education and outcomes to develop pharmacist practitioners with knowledge, skills, and abilities as defined in the educational competency areas, goals, and objectives. Residents who successfully complete PGY1 residency programs will be skilled in diverse patient care, practice management, leadership, and education, and be prepared to provide patient care, seek board certification in pharmacotherapy (i.e., BCPS), and pursue advanced education and training opportunities including postgraduate year two (PGY2) residencies.
Residency Program Training Site
Type: Hospital: Acute Clinic
Owner/Affiliate: Cleveland Clinic
Model Type(s): Community Hospital
Tax Status: Non Profit
Pharmacist Staff: 15
Non-Pharmacist Staff: 15
Total Beds: 148
Average Daily Census: 115-120
Application
Application
Requirements for Admission
Interested applicants must be PharmD graduates of accredited college of pharmacy, be eligible for licensure in the State of Ohio (or Florida if applicable), and submit the standard application materials through PhORCAS (i.e. Letter of Intent, CV, the three standard reference forms in PhORCAS, official college transcripts), along with:
We request a minimum of one (two is preferred) of your three references should come from a preceptor who you have worked with in a clinical setting, related to an APPE in acute or ambulatory care. The clinical preceptor should be able to comment on your scope of responsibility, total patient load, level of autonomy, clinical abilities, and organizational and time management skills. All three reference writers should use the standard PhORCAS template to submit their candidate recommendation and comment on a minimum of 7 of the 13 listed candidate characteristics.
A response to the following essay statement is required for acceptance. The essay response should be no longer than one page in length. An application will not be reviewed if this statement is missing. Please note that the essay is separate from your letter of intent. Reflecting on your APPE rotations, please provide a piece of critical feedback you have received from one of your preceptors on a direct patient care rotation. Explain how you have incorporated this feedback into your practice and/or worked to improve in this area.
Please submit all application materials via Pharmacy Online Residency Centralized Application Service (PhORCAS).
Please instruct references to complete both pages of the standard reference form within PhORCAS
More Information
Please direct further questions regarding the PGY1 program at Medina Hospital to:
Michelle F. F. Poole, RPh, PharmD, BCPS, BCCCP
Pharmacy Residency Program Director
Cleveland Clinic Medina Hospital
1000 E. Washington Street
Medina, Ohio 44256
Phone: 330.721.5072
Email: poolem3@ccf.org
Benefits, Travel & Compensation
Benefits, Travel & Compensation
The Pharmacy Practice Residency Program provides a wide array of benefits to you during your experience as a resident.
General
Personalized lab coats and business cards
Resident office space
Office personal computer access
Registration and reimbursement for travel to ASHP Midyear Meeting, Ohio College of Clinical Pharmacy Meeting, and the Ohio Pharmacy Residency Conference
BCLS/ACLS Certification
Duplication services
Online library access
Continuing education
Immunizations
Parking
Cleveland Clinic discounts at various event venues
Health Benefits
Standard comprehensive medical coverage
Prescription drug benefit
Life insurance
Disability
Dental
Vision
Leave
14 days of paid time off (PTO)
Salary
Frequently Asked Questions
Frequently Asked Questions
How much orientation is provided?
On your first day of employment, you will attend a system orientation to welcome you into the Cleveland Clinic family. Soon after you will complete a variety of online educational modules and attend an EPIC training course to learn how to navigate the electronic medical record and computerized physician order entry system (CPOE). Daily duties of a practicing pharmacist will be learned during the first three months, residents will alternate rotations between Internal Medicine and Pharmacy Practice every two weeks during this time frame. The resident will be paired with a mentoring pharmacist during orientation to learn the daily activities of pharmacy operation.
How much vacation time is available?
Residents are provided 14 days of paid time off during the resident year. Days off must be approved by the residency program director and the pharmacy manager.
What is the stipend?
The stipend is $49,000.
Are health benefits available to the residents?
Yes, the residents are eligible for health care coverage similar to other Cleveland Clinic full time employees.
What are the staffing requirements?
Residents will staff the central pharmacy three shifts over a three- week period. Typically, this includes one Saturday, Sunday, and weekday evening shift during each time period. In addition, the resident will rotate through the major and minor holiday schedule.
What projects or presentations are required in addition to daily clinical activities?
Residents will be responsible for a research project as well as completion of drug information questions, journal club presentations, formal presentations, case presentations, and nursing in-services on a varying schedule.
Do I attend professional conferences throughout the residency?
Yes, residents will attend the ASHP Midyear meeting, Ohio College of Clinical Pharmacy meetings, and the Ohio Pharmacy Resident Conference.
Does Medina Hospital support travel to conferences?
Medina Hospital will reimburse pharmacy residents for travel to and from any required meetings.
What teaching opportunities are available at Medina Hospital?
Pharmacy practice residents will have the opportunity to make presentations to the medical staff throughout the year. In addition, the resident will have the opportunity to participate in community outreach for Medina Hospital. The resident will also have the option to participate in the teaching certificate program available through Northeast Ohio Medical University and will co-precept students from various pharmacy schools.
Will I need an Ohio pharmacy license?
Yes, you are required to be licensed by the Ohio State Board of Pharmacy to practice as a pharmacist in the state of Ohio. Failure to achieve Ohio licensure within the first 90 days of start date will result in dismissal from the program.
Is the residency accredited?
The residency program is fully accredited by the American Society of Health-System Pharmacists.
How many residents are selected?
Currently, Medina Hospital selects three residents each year.
Does this program participate in the match?
Yes, Medina Hospital participates in the match.
When is the application deadline?
Please refer to the application deadline found in PhORCAS.
Is an interview required?
Yes, an on-site interview is required and will take place during the months of January, February, or March.
When does the residency begin and end?
The residency will begin mid-June and end no later than June 30 of the following year.
How are residents evaluated?
Residents are evaluated utilizing the PharmAcademic system. During each rotation, a summative evaluation will be completed. Residents will also be evaluated quarterly by preceptors who are working with the residents in longitudinal experiences.
Will the residency program be showcased at the ASHP Midyear Clinical Meeting?
Yes, the Medina Hospital Residency Program will be showcased with all the other Cleveland Clinic programs.
What is Epic?
Epic is a computer-based provider order entry system that Medina Hospital and all Cleveland Clinic facilities utilize. The program integrates data from pharmacy, admissions, laboratory, radiology, nursing, medicine, microbiology, and other disciplines.
Epic is used to perform daily pharmaceutical care duties utilizing the following:
Patient data demographic data
Laboratory test results
Microbiology results
Parenteral nutrition information
Medication order information
In addition, daily patient progress notes, nursing care notes, and all data pertinent to patient care is available on this computer system. EPIC is used to document the pharmacist's clinical activities, interventions, and monitoring notes.
Program Personnel
Program Personnel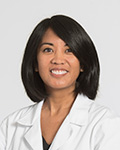 Michelle F. F. Poole, RPh, PharmD, BCPS, BCCCP
School: Northeast Ohio Medical University
Training: PGY1 - Cleveland Clinic Fairview Hospital
Practice Area: Critical Care, Residency Program Director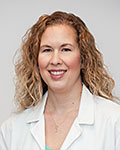 Allison Naso, RPh, PharmD, MBA, BCPS
Schools: Ohio Northern University; Baldwin-Wallace College
Practice Area: Administration/Leadership, Director of Pharmacy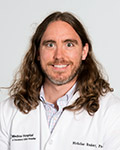 Nicholas Rudert, RPh, PharmD
School: Lake Erie College of Osteopathic Medicine
Practice Area: Administration/Leadership, Pharmacy Manager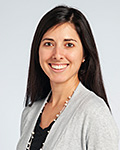 Emily Fargo, PharmD, BCPS
School: University of Pittsburgh School of Pharmacy
Training: PGY1 and PGY2 (Ambulatory Care) - UPMC St. Margaret
Practice Area: Primary Care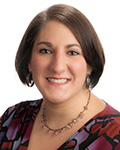 Jennifer Jackson, RPh, PharmD
School: Northeast Ohio Medical University
Practice Area: Internal Medicine/Infectious Diseases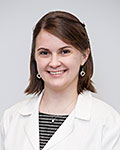 Samantha Loutzenheiser, RPh, PharmD, BCPS
School: Ohio Northern University
Training: PGY1 – Cleveland Clinic Akron General
Practice Area: Infectious Diseases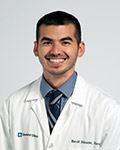 Harold L. Schneider III, RPh, PharmD, BCPS
School: Northeast Ohio Medical University
Training: PGY1 - Cleveland Clinic Medina Hospital
Practice Area: Internal Medicine, Lead Pharmacist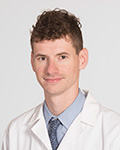 Kyle Stith, RPh, PharmD, BCPS
School: University of Toledo
Training: PGY1 – Cleveland Clinic Medina Hospital
Practice Area: Emergency Medicine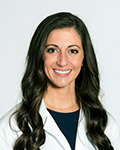 Laine Vicarel, RPh, PharmD, BCPS
School: University of Toledo
Training: PGY1 - Cleveland Clinic Akron General; PGY2 - Ambulatory Care at The Health Management Group at St. Rita's Medical Center
Practice Area: Emergency Medicine
Current Residents
Current Residents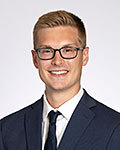 Kyle Beck, RPh, PharmD
School: Ohio State University
Clinical Interests: Internal Medicine, Emergency Medicine, Cardiology, Investigational Drugs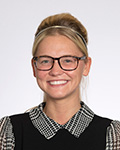 Sarah Phillis, RPh, PharmD
School: Northeast Ohio Medical University
Clinical Interests: Emergency Medicine, Internal Medicine, Critical Care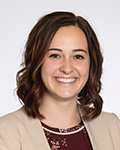 Tabitha Pinkstaff, RPh, PharmD
School: Northeast Ohio Medical University
Clinical Interests: Infectious Diseases, Ambulatory Care, Internal Medicine
Past Residents
Past Residents
2021-2022 PGY1
| Name | Post Residency | Position/Specialty | Institution |
| --- | --- | --- | --- |
| Bethany Anderson | PGY2 | Ambulatory Care | Ohio State University Wexner Medical Center |
| Sarah Bonar | Inpatient | Internal Medicine | Cleveland Clinic Main Campus |
| Alyssa McIntire | PGY2 | Infectious Diseases | Cleveland Clinic Main Campus |
2020-2021 PGY1
| Name | Post Residency | Position/Specialty | Institution |
| --- | --- | --- | --- |
| Eric Herber | PGY2 | Ambulatory Care | Cleveland Clinic Main Campus |
| Brianna Latta | PGY2 | Emergency Medicine | Cleveland Clinic Fairview Hospital |
| Virgil Vulvara | Inpatient | Clinical Pharmacist | Ohio State University Wexner Medical Center |
2019-2020 PGY1
| Name | Post Residency | Position/Specialty | Institution |
| --- | --- | --- | --- |
| Stephanie Hage | Inpatient | Clinical Pharmacist | Cleveland Clinic Medina Hospital |
| McKenzie Montgomery | PGY2 | Emergency Medicine | Cleveland Clinic Fairview Hospital |
| Harold Schneider | Inpatient | Clinical Pharmacist | Cleveland Clinic Medina Hospital |
2018-2019 PGY1
| Name | Post Residency | Position/Specialty | Institution |
| --- | --- | --- | --- |
| Katherine Knudsen | Inpatient | Clinical Pharmacist | Cleveland Clinic Lutheran Hospital |
| Brandi Posten | Inpatient | Clinical Pharmacist | Wooster Community Hospital |
2017-2018 PGY1
| Name | Post Residency | Position/Specialty | Institution |
| --- | --- | --- | --- |
| Kyle Stith | Inpatient | Emergency Medicine | Cleveland Clinic Medina Hospital |
| Lauren Williams | Inpatient | Clinical Pharmacist | Cleveland Clinic Medina Hospital |
2016-2017 PGY1
| Name | Post Residency | Position/Specialty | Institution |
| --- | --- | --- | --- |
| Meredith Martin | Inpatient | Clinical Pharmacist | Fisher Titus Hospital |
| Melody Smith | Inpatient | Clinical Pharmacist | Cleveland Clinic Medina Hospital |
2015-2016 PGY1
| Name | Post Residency | Position/Specialty | Institution |
| --- | --- | --- | --- |
| Morgan King | PGY2 | Pediatrics | Ascension St. Vincent Indianapolis |
| (Kathy) Ngoc Vo | Inpatient | Clinical Pharmacist | Kingman Regional Medical Center |
2014-2015 PGY1
| Name | Post Residency | Position/Specialty | Institution |
| --- | --- | --- | --- |
| TJ Stanek | Inpatient | Clinical Pharmacist | University Hospitals Ahuja Medical Center |
2013-2014 PGY1
| Name | Post Residency | Position/Specialty | Institution |
| --- | --- | --- | --- |
| Dave Shifrin | Inpatient | Emergency Medicine | Cleveland Clinic Medina Hospital |