Overview
Overview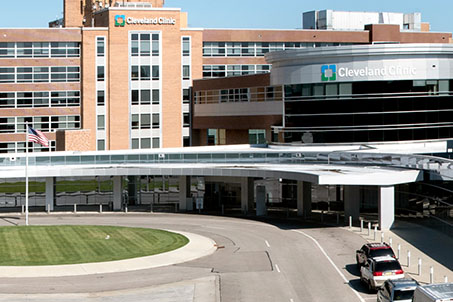 Pharmacy Residency Program
Fairview Hospital is a 488-bed community teaching hospital on the west side of Cleveland which is now ranked as the No. 4 hospital among Cleveland-area hospitals and the No. 5 hospital in Ohio, according to U.S. News & World Report's 2020-21 Best Hospitals. Fairview Hospital also supports medical residencies in internal medicine, family practice and general surgery as well as a PGY2 in Emergency Medicine.
The PGY1 Pharmacy Residency Program is ASHP accredited and focuses on the development of general pharmaceutical patient care expertise. The residency provides exposure to many different acute and ambulatory care patient populations. Fairview Hospital's PGY1 residency is uniquely positioned to provide training for residents in both an inpatient and clinic setting to allow a resident to fully evaluate future career options.
Department of Pharmacy
The Department of Pharmacy consists of approximately 104 dedicated total staff and provides 24-hour services. An electronic medical record/CPOE supports pharmacy services. Pharmacy department description and services as follows:
Central pharmacy distribution
Sterile and non-sterile compounding
Computerized intravenous admixture and unit dose dispensing
Advanced technology support, including networked remote devices, automated dispensing devices (Pyxis) and clinical decision support tools
Decentralized pharmacist practice
Patient education programs
Clinical pharmacy specialist practices
In-service education
Pharmacy and Therapeutics Committee participation
Investigational drug studies
Fairview Hospital utilizes a computer-based provider order entry program (EPIC) that integrates data from pharmacy, admissions, laboratory, radiology, nursing, medicine and microbiology.
Residency Program Training Site
Type: Hospital, Acute Care
Owner/Affiliate: Cleveland Clinic
Model Type(s): Community/Tertiary Care
Patients Enrolled: Not applicable
Tax Status: Non Profit
Pharmacist Staff: 50
Support Staff: 54
Total Beds: 488
Average Daily Census: 380
Residents
Residents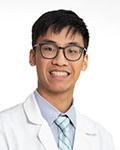 Mason Chan, PharmD
University of Buffalo
Research Title: Bleeding incidence with or without pharmacological venous thromboembolism prophylaxis in patients receiving dual antiplatelet therapy
Career Interest: Ambulatory Care
Why Fairview: Cleveland Clinic Fairview Hospital offers a wide variety of rotations with a diverse patient population. The preceptors challenge residents to help them achieve their full potential. One of my favorite parts of this residency is the longitudinal family medicine clinic. I have a strong interest in ambulatory care and this program has allowed me to have consistent expose to this field throughout the year.
chanm4@ccf.org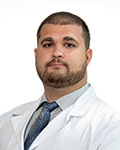 Anthony Pesce, PharmD
Northeast Ohio Medical University
Research Title: Retrospective evaluation of medication safety events after implementation of a drug monitoring checklist at a community hospital
Career Interest: Emergency Medicine
Why Fairview: I chose Fairview because of the rotations that the program has to offer as well as the ability to cater the residency to fit my goals. I ultimately made the decision on my interview day when I was able to meet all of the great preceptors. It was at that moment that I realized that the people here really do care about the success of the residents.
pescea2@ccf.org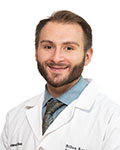 Ethan Rausch, PharmD
The University of Toledo
Research Title: Impact of a pharmacist-driven penicillin allergy assessment on broad-spectrum antibiotic use at a community teaching hospital
Career Interest: Infectious Disease/Antimicrobial Stewardship
Why Fairview: I was drawn to Fairview Hospital by the welcoming sense of community I felt here. It was clear that pharmacy was integrated into the culture of learning established at Fairview and I knew that I would have the support to grow into a well-rounded pharmacist. One well equipped to pursue my future endeavors.
rausche3@ccf.org
Program Personnel
Program Personnel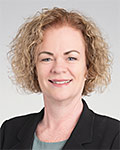 Judy Ashe, PharmD, BCSCP
Judy Ashe is the Inpatient Pharmacy Manager in addition to PGY1 Residency Program Director. She received her PharmD from University of Florida and completed her PGY1 Residency at UFHealth in Jacksonville, Florida. Judy provides oversight of sterile compounding operations, decentralized pharmacists and the Critical Care, Oncology, Internal Medicine, Infectious Disease service lines. Judy also currently serves as a PGY1 Guest Surveyor for ASHP. Judy's professional interests include preceptor and resident development, sterile compounding, oncology and leadership.
Hobbies: Any Gator sporting event, cooking, spending time with family and pets.
ashej@ccf.org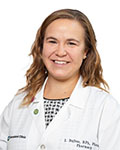 Lauren Bajbus, PharmD, BCPS
Clinical Pharmacist
Ohio Northern University
PGY1 Pharmacy Residency at Cone Health
Rotation: Staffing
bajbusl@ccf.org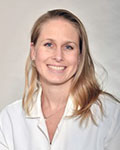 Betsy Walters Burkey, PharmD, BCPPS, BCPS
Women and Children's Clinical Specialist
Ohio Northern University
PGY1 Pharmacy Residency at Children's Hospital of Michigan
Rotations: Obstetric and Neonatal care, Child and Adolescent Psychiatry
bewalt@ccf.org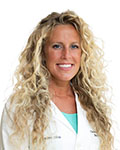 Catherine Cappetto, BS/BS, PharmD, BCPS
Clinical Pharmacist
The University of Dayton and Northeast Ohio Medical University
PGY1 Pharmacy Residency at Cleveland Clinic Fairview Hospital
Rotations: Pharmacy Practice, NEOMED Teaching Certificate
cappetc2@ccf.org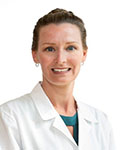 Bernadette Clark, PharmD, BCOP, BCPS
Oncology Clinical Specialist
Ohio Northern University
ASHP Oncology Traineeship at MD Anderson
Rotation: Oncology
beclar@ccf.org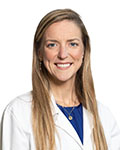 Kelly Fargo, PharmD, BCPS
Investigational Drug Services Pharmacist, Resident Research Committee Chair
Ohio Northern University
PGY1 Pharmacy Residency at The Ohio State University Wexner Medical Center
Rotation: Investigational Drug Services
fargok@ccf.org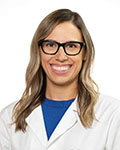 Ellen Immler, PharmD, BCCCP
Critical Care Clinical Specialist
Ohio Northern University
PGY1 Pharmacy Residency at Cleveland Clinic Fairview Hospital
PGY2 Critical Care at University Hospitals Cleveland Medical Center
Rotation: Critical Care – MICU
hazelee@ccf.org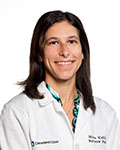 Maria Kahle, PharmD, BCPS
Emergency Medicine Clinical Pharmacist, PGY2 Emergency Medicine Residency Program Director
University of Findlay
PGY1 Pharmacy Residency at Cleveland Clinic Fairview Hospital
Rotations: Emergency Medicine, Emergency Medicine Elective
kahlem@ccf.org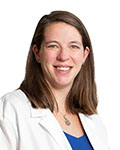 Morgan King, PharmD, BCPPS
Women and Children's Clinical Specialist
Northeast Ohio Medical University
PGY1 Pharmacy Residency at Cleveland Clinic Medina Hospital
PGY2 Pediatrics at Peyton Manning Children's Hospital
Rotations: Obstetric and Neonatal care, Child and Adolescent Psychiatry
kingm11@ccf.org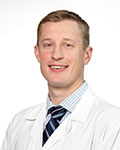 Kevin Krivanek, PharmD, BCPS
Clinical Pharmacist
Ohio Northern University
PGY1 Pharmacy Residency at Cleveland Clinic Akron General
ASHP Pain and Palliative Care Traineeship
Rotation: Pharmacy Practice, Staffing
krivank3@ccf.org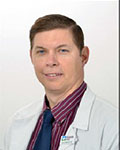 Michael Leon, RPh, BCPS
Clinical Pharmacist
The Ohio State University
Rotation: Staffing
mileon@ccf.org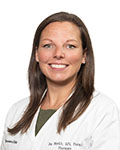 Jennifer Markle, PharmD, BCPS
Critical Care Clinical Specialist
Ohio Northern University
PGY1 Pharmacy Residency at Cone Health
Rotation: Critical Care - SICU
marklej2@ccf.org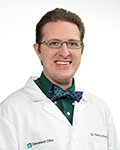 Kevin Omerza, PharmD, MS, BCPS
Clinical Pharmacist
University of Toledo
PGY1 Pharmacy Residency at MetroHealth Medical Center
Rotations: Pharmacy Practice, Staffing
omerzak@ccf.org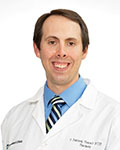 Zach Pentoney, PharmD, BCPS, BCIDP
Antimicrobial Stewardship Clinical Specialist
Midwestern University Chicago College of Pharmacy
PGY1 Pharmacy Residency at Northwestern Memorial Hospital
SIDP Antimicrobial Stewardship Certificate Program for Acute Care
Rotation: Infectious Diseases/Antimicrobial Stewardship
pentonz@ccf.org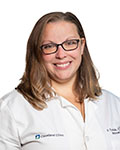 Stephanie Planisek, PharmD, MS, BCGP
Clinical Pharmacist
University of Findlay, University of Florida
Rotation: Staffing
planiss@ccf.org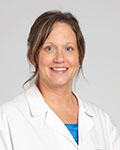 Shannon Prater, PharmD, MS, BCPS
Clinical Pharmacist
The Ohio State University
Rotations: Pharmacy Practice, NEOMED Teaching Certificate
praters@ccf.org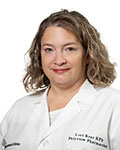 Lori Rose, PharmD, BCPS
Critical Care Clinical Specialist
University of Toledo
Rotation: Cardiology
lorose@ccf.org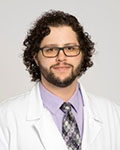 Dave Shifrin, PharmD, BCPS
Emergency Medicine Clinical Pharmacist
Northeast Ohio Medical University
PGY1 Pharmacy Residency at Cleveland Clinic Medina Hospital
Rotation: Emergency Medicine
shifrid2@ccf.org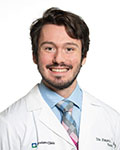 Timothy Simpson, PharmD, BCPS
Clinical Pharmacist
Duquesne University
PGY1 Pharmacy Residency at Cleveland Clinic Marymount Hospital
Rotation: Staffing
simpsot2@ccf.org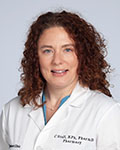 Cristal Stoll, PharmD, BCPS
Internal Medicine Clinical Specialist, Pharmacy Residency Coordinator
Ohio Northern University
Rotations: Internal Medicine 1, Internal Medicine 2, Family Medicine Inpatient
stollc3@ccf.org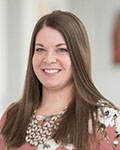 Rachel Stulock, PharmD, BCACP
Primary Care Clinical Specialist
University of Toledo
PGY1 Pharmacy Residency at Cleveland Clinic Fairview Hospital
PGY2 Ambulatory Care at Louis Stokes Cleveland VA Medical Center
Rotations: Family Medicine Clinic, Family Medicine Inpatient
stulocr@ccf.org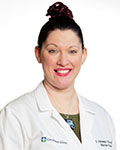 Jessica Zebrowski, PharmD, BCPS
Clinical Pharmacist
University of Toledo
Rotation: Oncology
zebrowj2@ccf.org
Requirements
Requirements
Meetings and Conferences
Travel to pharmacy professional meetings is an important component of the Fairview Hospital pharmacy residency. All residents are required to attend the Vizient and ASHP Midyear meetings, during which residency recruitment occurs. Residents formally present their projects at the Ohio Pharmacy Residency Conference. Accommodations, travel and expenses will be reimbursed for local, state and national meetings.
Medication Use Evaluation and Research Project Completion
Residents will complete a medication use evaluation during the residency year. The resident will also be required to complete a year-long research project. The goal is to expose the resident to the research process. A mentor will be assigned to help the resident with the project. The resident must provide a manuscript suitable for publishing before graduation from the program.
Staffing Requirements
Our goal is that any resident graduating from our program will feel confident to staff in all distribution and clinical generalist positions. As a result, we will assure residents have ample pharmacist practice experience throughout their residency.
Residents will gain proficiency in staffing both centralized and decentralized pharmacist positions. Staffing requirements are as follows:
Rotational responsibilities will generally be during 1st shift Monday through Friday. In addition, staffing responsibilities will be on weekends and holidays rotating 1st and 2nd shift.
Residents are required to staff every other weekend.
Pharmacists in the assigned practice areas are resources for the resident and will be queried by the preceptor for the staffing rotation for quarterly evaluations.
Evaluations
During the year, residents will be evaluated by rotation preceptors and themselves. Residents are required to complete evaluations and provide specific feedback so that they, our program and preceptors can improve. Evaluation types that are required for each rotation:
Evaluation of the rotation
Evaluation of the preceptor
Residents and preceptors will complete the evaluations separately and then meet to discuss the evaluations. Completed evaluations will be available in PharmAcademic.
Research
Residents are required to complete a research project in a pharmacy related topic. The resident will have the opportunity to complete Institutional Review Board training in addition to writing and submitting a research protocol to the IRB. The research project will entail several months of work culminating with the creation of a manuscript suitable for publication. The resident will present the research project at selected residency conferences.
PGY1 Pharmacy Residency Graduation Requirements
Pharmacist license in the State of Ohio is required within 90 days of the start of the program

Failure to obtain license by August 1st may impact resident's staffing and clinical rotations and may extend the residency program length to meet program requirements
Failure to pass Ohio State Board of Pharmacy Licensure requirements within first 90 days of start date or two failed attempts of the same examination occurring within first 90 days of start date will result in termination from the program. Exceptions will be considered on an individual basis.

Completion of a residency research project
Presentation of at least one formulary monograph and/or other P&T presentation
Written manuscript (in publishable form) and submitted to the residency director and journal selected (during your project defense) prior to the end of the residency year
Present 3 journal clubs
Present 3 patient case presentations
Present topic at Noon Conference or comparable venue
Podium presentation at Fall OCCP Meeting
Abstract and poster presentation at Vizient Midyear
Abstract and podium presentation at Ohio Pharmacy Residency Conference
Poster presentation at Spring OCCP Meeting
Complete MUE and present results to appropriate subcommittee
Successful completion of all rotations
No objective marked as needs improvements
All R1.1 and R1.3 objectives rated as Achieved for Residency
No more than three R1.2, R2.1, R2.2, R3.1, R3.2, R4.1 and R4.2 objectives rated as Satisfactory Progress as final rating
Complete staffing requirement of every other weekend and three holidays. The minimum required number of weekend shifts is 20.
FAQs
FAQs
How much orientation is provided?
You will be welcomed into the Cleveland Clinic family through an enterprise-wise orientation on your first day of employment. Soon thereafter, you will be afforded time to complete a variety of online educational modules vital for successful completion of the residency. You will be oriented to the residency program and pharmacy department for five weeks at the start of the residency.
How many hours will I be on duty?
Duty hours are limited to 80 hours per week, averaged over a four-week period, inclusive of all hospital-based activities and any additional work time ("moonlighting"). Duty hours do not include reading, studying, academic preparation time for presentations and journal clubs, travel time to and from conferences or meetings or hours that are not scheduled by the residency program director or preceptor The resident will be provided at least one day in seven free of duty averaged over a 4 week period. In general, the resident will have 10 hours free of duty time between scheduled duty (from time leave one day till time needed to return to work).
How much excused time is available?
Residents are provided 10 days of paid excused time during the resident year. In addition to two interview and two professional days for licensure examinations.
What projects or presentations are required in addition to daily clinical activities?
Residents will be responsible for a medication use evaluation (MUE), research project, Pharmacy and Therapeutics Monograph as well as completion of drug information questions, journal club presentations, formal presentations to various levels of h ospital staff, and case presentations.
Do I attend professional conferences throughout the residency?
Yes, pharmacy residents will attend the ASHP Midyear meeting and a Residency Conference. Residents are also highly encouraged to attend the Ohio College of Clinical Pharmacists meetings and Cleveland Society of Health-System Pharmacists meetings.
Does Fairview Hospital support travel to conferences?
Fairview Hospital will reimburse pharmacy residents for travel to and from the ASHP Midyear Meeting and a Residency Conference.
What other educational opportunities are available?
Pharmacy residents will have the opportunity to precept students from various pharmacy schools. Residents will have the opportunity to attend a wide variety of leadership and employee engagement activities during the residency year. Fairview Hospital has an active medical residency program that affords the pharmacy resident an opportunity to not only learn and teach medical residents but also presents an opportunity to meet and network with these medical professionals on a daily basis.
What teaching opportunities are available at Fairview Hospital?
Opportunities to make presentations to the medical staff members of the hospital will be available throughout the year. The resident will also take advantage of the opportunities afforded by the active community outreach programs at Fairview Hospital. The resident may participate in the teaching certificate program available through Northeast Ohio Medical University (NEOMED).
Will I need an Ohio pharmacy license?
Yes, you are required to be licensed by the Ohio State Board of Pharmacy to practice as a pharmacist in the State of Ohio or to have completed the Board licensure examination at the time of application. Failure to achieve Ohio licensure will result in dismissal from the residency program (within 90 days of your start). It is strongly encouraged for you to be licensed prior to the start of your residency.
Is the residency accredited?
The residency program is fully accredited by the American Society of Health System Pharmacists.
How many residents are selected?
Currently, Fairview Hospital selects four residents each year.
Does this program participate in the match?
Yes, Fairview Hospital participates in the match.
When is the application deadline?
All application materials are due the first day of January. Please refer to the ASHP Residency Program Directory for specific date. All materials are submitted through PHORCAS. This includes letters of recommendation. All applicants are urged to allow enough time for persons writing letters of recommendation and to inquire about the timeliness in which letters are sent. Incomplete applications will not be considered.
Is an interview required?
Yes, an on-site or virtual interview is required.
When will interviews take place?
Interviews take place as scheduled. Candidates that are being offered an interview will be contacted in January.
When does the residency begin and end?
Residents must complete Cleveland Clinic orientation. Our residency ends at the end of June the following year.
How are residents evaluated?
Residents are evaluated utilizing the PharmAcademic system. Learning Experience, Preceptor and Summative evaluations should be completed and discussed by the final day of the rotation. Residents will also be evaluated quarterly by the program director, and by preceptors who are working with residents in longitudinal experiences such as staffing and Family Medicine Clinic.
Will the residency program be showcased at the ASHP Midyear Clinical Meeting?
Yes, the residency is showcased at the ASHP Midyear Meeting. The Fairview Hospital Residency Program will be showcased with all other Cleveland Clinic Residency Programs.
How will this residency prepare me for board certification?
In addition to the critical thinking skills you develop during patient care, the required rotations of Fairview Hospital's PGY1 residency offer an excellent preparation for the pharmacotherapy specialist certification (BCPS) exam. Fairview Hospital also offers a number of continuing education opportunities throughout the year on a wide variety of topics which help reinforce the resident's general range of knowledge and experience acquired in your PGY1 year.
Application
Application
Interested applicants must be PharmD graduates of accredited college of pharmacy, be eligible for licensure in the State of Ohio (or Florida if applicable), and submit the standard application materials through PhORCAS (i.e. Letter of Intent, CV, the three standard reference forms in PhORCAS, official college transcripts), along with:
We request a minimum of one (two is preferred) of your three references should come from a preceptor who you have worked with in a clinical setting, related to an APPE in acute or ambulatory care. The clinical preceptor should be able to comment on your scope of responsibility, total patient load, level of autonomy, clinical abilities, and organizational and time management skills. All three reference writers should use the standard PhORCAS template to submit their candidate recommendation.
A response to the following essay statement is required for acceptance. The essay response should be no longer than one page in length. An application will not be reviewed if this statement is missing. Please note that the essay is separate from your letter of intent. Reflecting on your APPE rotations, please provide a piece of critical feedback you have received from one of your preceptors on a direct patient care rotation. Explain how you have incorporated this feedback into your practice and/or worked to improve in this area.
Please submit all application materials via Pharmacy Online Residency Centralized Application Service (PhORCAS).
Deadline for receipt of these materials to be considered for an on-site interview is the first day of January by 11:59 p.m.