Cleveland Clinic Akron General's Office of Diversity & Inclusion provides strategic leadership for creating an inclusive organizational culture for patients, caregivers, business partners and the communities served by Akron General. Our initiatives focus on workforce demographics, education, pipeline development and cultural competence to support the diversity of our caregivers, increase acceptance of differences and learn ways to adapt to each other. We strive to identify and address structural barriers that limit opportunity and access to services.
We are committed to creating an environment where every caregiver has the opportunity and support to achieve his or her full potential, while focusing on our mission to improve the health and lives of those we serve. As we do our work, we continually keep in mind that culture change is a process. Through our Diversity Council and Employee Resource Groups, we honor the diversity that makes Akron General a special place.
The diversity and unique perspectives that Cleveland Clinic Akron General caregivers bring to the workplace make us a very special organization. Each of us are members of various cultural groups, and our culture influences how each of us views the world. The focus of the Office of Diversity & Inclusion is to use our differences to most effectively care for our patients and community.
The Office of Diversity & Inclusion takes a variety of approaches based on the specific individual, group or community being addressed, utilizing employee resource groups, diversity and inclusion-related training, and cultural competency training. Community partners are also engaged to help identify and address structural barriers that may limit opportunities and access to our services.
Our efforts have helped us create a more inclusive culture, and improved access and service for our patients and community. We are proud of our diverse caregivers and proud to be part of such a culturally unique community.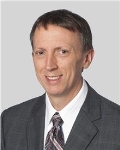 Brian Harte, MD
President, Cleveland Clinic Akron General