Robotically Assisted Atrial Septal Defect Repair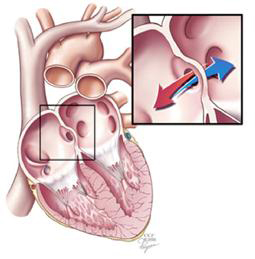 Robotically Assisted Heart Surgery: Atrial Septal Defect (ASD):
New Approaches to Minimally Invasive Heart Surgery
Robotically assisted atrial septal defect surgery is a type of minimally invasive heart surgery performed on atrial septal defect (ASD) with an endoscopic, closed chest approach.
Your septum
The septum is the muscular wall separating the heart into the left and right sides.
The atrial septum is the wall separating the atria (the two upper chambers).
The ventricular septum is the wall separating the ventricles (the two lower chambers).
What is Atrial Septal Defect (ASD)?
An atrial septal defect is a hole in the wall (septum) between the left and right atria. If there is a large hole, oxygen-rich blood from the left atrium flows back into the right atrium and gets pumped back to the lungs again. This causes more work for the heart. If the hole is very small, it is generally termed a patent foramen ovale. In some cases, a patent foramen ovale can be associated with strokes and transient ischemic attacks (TIAs, or "mini-strokes").