Aortic Valve: Ross Procedure
Also called Switch Procedure
The Ross procedure is usually performed on patients younger than ages 40 to 50 who want to avoid taking long-term anticoagulant medications after surgery. During this procedure, the patient's own pulmonary valve is removed and used to replace the diseased aortic valve. The pulmonary valve is then replaced with a pulmonary homograft.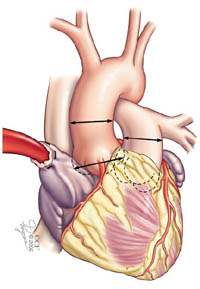 Step 1: Measurement of the aortic and pulmonic valves.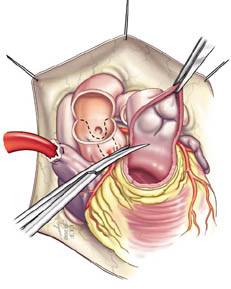 Step 2: The aorta and pulmonary artery are opened and the aortic and pulmonary valves are carefully inspected to determine if the Ross is an appropriate procedure.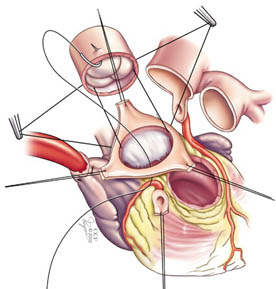 Step 3: The diseased aortic valve is removed. Then, the pulmonary valve (autograft) is removed and placed in the aortic position.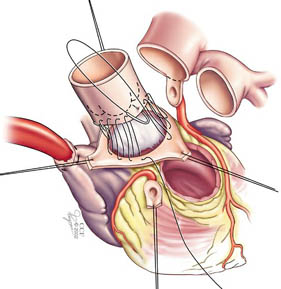 Step 4: The autograft in sutured in place and the coronary arteries are re-attached.
Step 5: A pulmonary homograft is attached to the right ventricle outflow tract.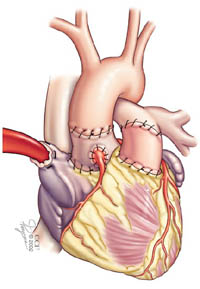 Step 6: The aorta is attached to the autograft and the pulmonary artery is attached to the homograft - the procedure is complete.