Overview
Overview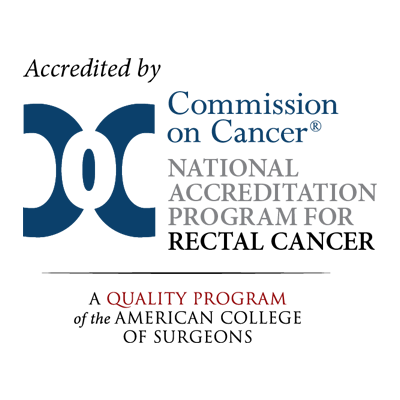 Cleveland Clinic Florida's Colorectal Cancer Program specializes in treating and diagnosing patients with a number of disorders including colon cancer and rectal cancer. Colon cancer is the formation of cancer cells in the colon. Colorectal cancer is the second most common cause of cancer death in the United States.
Rectal cancer occurs in the rectum, which is the last six to nine inches of the large intestine. Rectal cancer occurs when cells lining the large intestine grow and divide in an uncontrolled manner. Many things contribute to this uncontrolled growth. Some of these things are in our environment, some are related to our diet, and some are in our genetics (which we inherit from our parents).
Risk Factors
People at high risk for rectal cancer include those who have had polyps or cancers in the past, and those who have a history of colorectal cancer in their family. When cancer develops, surgery is required for removal. Chemotherapy may also be recommended for cancer of the rectum. Certain cancers of the rectum may require radiation treatment.
Signs & Symptoms
Discussion with your doctor can determine when you need an evaluation (usually a colonoscopy to look for polyps. The colonoscopy is unique in that during the procedure, the physician can remove polyps in their early stages before they become cancerous. We also offer a free online risk assessment to determine your colorectal cancer risk score.
For people with no family history and no symptoms, the current recommendation is for a first colonoscopy by age 45.
Rectal Cancer Accreditation
Cleveland Clinic Florida is the first hospital in Florida and second in the nation to earn accreditation from the National Accreditation Program for Rectal Cancer (NAPRC) administered by the American College of Surgeons.
New NAPRC standards were developed to improve outcomes for rectal cancer care in order to lower rates of colostomy construction, local tumor recurrence and improve tumor-free survival rates for patients. The standards are consistent with Cleveland Clinic Florida's approach to providing rectal cancer patients with high quality care and the accreditation was achieved as a result of the multidisciplinary approach to patient care by the team of specialists at the Digestive Disease Department.
What We Treat
What We Treat
Rectal Cancer
Colorectal Cancer
Anal Cancer
Metastatic Cancer
Inflammatory Bowel Disease
Ulcerative Colitis
Colon Polyps
Bowel Obstruction
Familial Adenomatous Polyposis
Intestinal Fistula
Constipation
Fecal Incontinence
Rectal Bleeding
Pouchitis
Diverticulitis
Gastrointestinal Bleeding
Rectal Prolapse
Fistula
Rectovaginal Fistula
Rectourethral Fistula
Stoma (Colostomy and Ileostomy) Complications
Radiation Proctitis
Hemorrhoids
Fissure
Anal condyloma
Anal stenosis
Anal infections
Pilonidal Cyst
Staff
Appointments & Locations