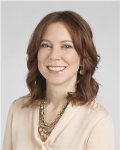 Dr. Darling sees patients individually for lifestyle consults to address common conditions such as obesity, hypertension, diabetes, acid reflux, high cholesterol. In addition, she works with patients on gastrointestinal problems, stress, anxiety, and other health concerns. Dr. Darling is board certified in Preventive Medicine and Public Health.
Dr. Darling provides Lifestyle Medicine Consults and participates in Shared Medical Appointments at the Lyndhurst Campus, including: Trim Life, Weight Management and Healthy Living, Brain Health and Wellness, Living Well with Chronic Pain, Culinary Medicine for Chronic Disease, and Integrative management of Anxiety, Stress and Insomnia. Learn more
Dr. Golubić is a graduate of the University of Zagreb School of Medicine, Croatia. He earned his doctorate from the same University following a five year post-doctoral fellowship at the Max-Planck Institute for Biology, Germany in the field of immunogenetics. He is certified by the American Board of Internal Medicine and Board of Lifestyle Medicine. His specialty interests include lifestyle medicine, cardiovascular disease reversal and integrative approaches to lifestyle-related cancer management.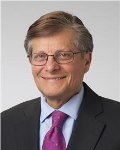 Michael F. Roizen, MD, is a Phi Beta Kappa graduate of Williams College and Alpha Omega Alpha graduate of the University of California, San Francisco, School of Medicine. He performed his residency in internal medicine at Harvard's Beth Israel Hospital and completed Public Health Service at the National Institutes of Health in the laboratory of Irv Kopin and Nobel Prize winner Julius Axelrod. He is certified by both the American Boards of Internal Medicine and of Anesthesiology. Dr. Roizen is the Cofounder and Chair of the RealAge, Inc., Scientific Advisory Board. He is 62 calendar years of age, but his RealAge is 42.8.
Dr. Roizen still practices anesthesiology and internal medicine, using the RealAge metric to motivate his patients. He routinely takes patients at the Cleveland Clinic Center for Lifestyle Medicinewho are in the midst of struggling with tobacco, heart, diabetic or arthritic problems and coaches them with simple (but persistent) lifestyle changes to be able to live, feel, look and be years younger. He really enjoys getting them to throw away their medications when they no longer need them, but teaches the role of food and other simple steps in reversing disease processes. The areas he chairs include Employee Health and Wellness, the Department of Preventive Medicine, Premium Access Programs, Disease Reversal and Integrative Medicine Programs, and the Wellness Public Policy and Community Support Programs of Cleveland Clinic. Cleveland Clinic Wellness & Preventive Medicine aims to elevate preventive care and wellness as a core brand of Cleveland Clinic and a core value we teach our patients and employees.
Jane Ehrman, MEd, CHES, CHT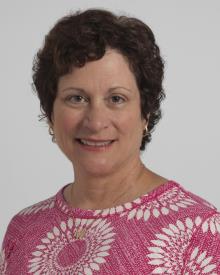 Jane Ehrman has a Masters of Education in Health Education with an emphasis on mind/body medicine and did post-graduate training at the Harvard Mind/Body Medical Institute and Academy for Guided Imagery. She is certified in Interactive Guided Imagery™ and Intrinsic Wellness Coaching. Jane believes that in order to change your life, you have to change your mind. She looks forward to helping you learn effective mind-body tools to relieve stress, prepare for medical procedures, improve productivity and make the mental shift to a healthier way of living and being. You can find Jane as a contributor on Cleveland Clinic Health Essentials.