Dr. Powell practices integrative medicine in the model of personalized patient-centered care with attention to mind, body and spirit. She enjoys working with patients who want to create their healthcare program through nutritional supplements, mindfulness practice and holistic methods of healing. Along with the other specialists at the center she creates comprehensive, individualized plans for treatment and wellness.
Dr. Powell is trained to treat children and adults. Her integrative approach has had success with a whole range of conditions, including digestive disorders, dermatological problems, fibromyalgia, chronic inflammation, and fatigue. In addition, she is an expert on menopause and women's health.
Dr. Powell completed her training at Duke University Medical School and residency program. Her credentials include certification by the American Board of Family Practice and by the American Board of Integrative Medicine. She has published on alternative therapies for menopause, and she lectures nationally on integrative medicine. While at the Cleveland Clinic, Dr. Powell has managed a travel health clinic. She has been an expedition physician to Peru, Belize and Nepal, and works with National Geographic as the ship's physician for adventure cruises.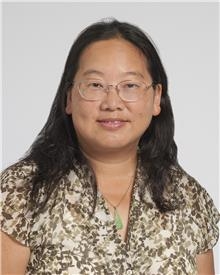 Yufang Lin, MD, FACP, FAAP is an internal medicine physician who believes in the intrinsic healing power of the human body. She feels in order to treat disease, we need to look at root causes and driving factors. Dr. Lin then uses an integrative approach of nutritional guidance, stress management, herbal support, supplements, exercise and other mind and body modalities.

Dr. Yufang Lin joined Cleveland Clinic in August of 2017 and provides Integrative Medicine consults for patients of all ages with the goal of partnering with patients to create a personalized treatment plan that empowers them to achieve the health and wellness that we all deserve.

Dr. Lin is board certified in Internal Medicine, Pediatrics, and Integrative Medicine as well as certified by the Institute for Functional Medicine, the American Board of Integrative Holistic Medicine and the American Board of Integrated Medicine. She has additional training in Herbal Medicine, Qigong Healing, Reiki, and has ongoing training in Homeopathy.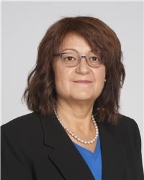 Irina Todorov, MD is a family medicine and integrative medicine trained physician who is passionate about helping people discover their personal state of optimal health and supporting them in maintaining it.
Dr.Todorov joined Cleveland Clinic Wellness Institute in April 2017 and provides Integrative Medicine consults for patients of all ages with goal of a creating personalized plan for lifestyle changes aimed at disease prevention and reversal. Her treatment approach is to address the basics first – whole food plant based nutrition, regular exercise and stress management and then incorporating other evidenced based treatment modalities. She has found that her integrative approach is effective in management of diseases like hypertension, hyperlipidemia, diabetes, obesity and heart disease.
She enjoys teaching medical students and residents.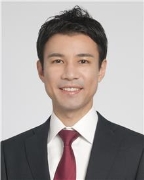 Dr. Umeda is an Integrative Medicine specialist with an interest in cancer, Oriental Medicine, and root cause assessment. He is originally from Japan, where the average life expectancy is the longest in the world. He has more than six years of experience providing Integrative Medicine for cancer patients (Integrative Oncology). After receiving his medical degree from a national medical school in Tokyo, Japan, Dr. Umeda trained as an Internal Medicine resident and Gastroenterology fellow in Tokyo. He then completed an advanced fellowship of Hepatology (liver disease) and a fellowship of Gastroenterology Oncology at Mayo Clinic in Rochester, Minnesota.
Based on his experience of treating patients in "clinically tough situations" such as liver transplant recipients and cancer patients in advanced stage, Dr. Umeda became more interested in "whole person" and "Body - Mind - Spirit" care. He worked as an Integrative Medicine staff physician, and he combined Western Medicine with Eastern/Traditional Medicine such as Chinese herbal therapy and Ayurveda. He realized this blend would produce a beautiful and great "synergy effect" to relieve both physical and spiritual pain, and to improve quality of life of cancer patients.
Dr. Umeda is board-certified in Internal Medicine, Gasteroenterology and Hepatology, and Integrative Medicine in Japan. His strong points include his wide experience of Integrative Oncology for all types of cancer; his knowledge of Japanese healthy food culture, such as fermented foods, tofu, or green tea; and his understanding of both the advantage and disadvantage of Western and Eastern Medicine. His aim is to maximize patients' "self-healing power" and "self-adjustment function", and he respects each individual's belief and uniqueness. Dr. Umeda will tailor the personalized treatment plan not only for cancer patients but also for chronic disease patients including fatigue syndrome, migraine, gastrointestinal disorders, allergy disorders, and mood disorders.
Dr. Umeda provides one-hour Integrative Medicine consultations to create personalized treatment plans for patients at the Cleveland Clinic Lyndhurst Campus.