Overview
Overview
Global Executive Education's Leadership Immersion: The Cleveland Clinic Way invites you to explore the values that make up Cleveland Clinic's unique "Patients First" culture that has transcended borders since its establishment in 1921. Cleveland Clinic leaders will openly share our best practices resulting from our successes and failures along our journey to becoming the #2 hospital in the United States.
Walk away with practical tips, tools, and an action plan that will help increase your impact and influence as a leader by aligning your values to your organization's values.
Audience
Targeted specifically for highly driven healthcare leaders and managers across operational and clinical areas looking to grow their leadership practice while examining industry best practices as demonstrated by Cleveland Clinic.
Program Features
Grow your leadership capability, practice self-awareness, and identify areas for growth based on industry-leading leadership development research.
Discover the Cleveland Clinic Way by learning best practices that drive innovation, patient experience and organizational culture.
Gain confidence, tools, partnerships and new connections to help you further your impact in your own organization and beyond.
Get a behind the scenes look at some of our lessons learned by the caregivers at Cleveland Clinic.
Learn how to connect your values with your organizational values and what that means to your team.
Featured Faculty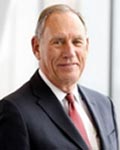 Toby Cosgrove, MD
Former President and CEO, Cleveland Clinic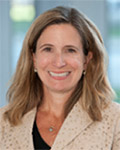 Gina Cronin
Executive Director, Global Leadership & Learning Institute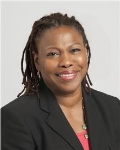 Margaret McKenzie, MD
President, South Pointe Hospital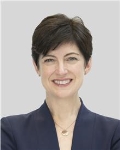 Lisa Yerian, MD
Medical Director of Continuous Improvement
Please note, featured faculty members are subject to change based on availability.
Curriculum
Curriculum
Take Three Days to Accelerate:
Module 1
Your Leadership Impact
Key Program Features:
Intentional Leadership
Becoming a Team of Teams to Put Patients First
Driving a Learning Culture to Inspire Innovation
Reflect On Your Leadership:
How do your actions as a leader align with your values?
What is your intention?
What is your impact on others?
---
Module 2
Cultivating a Culture that Transcends
Key Program Features:
Organizational Culture: Is Yours in Critical Care?
Empathy in Care and Service Is a Lifeline
Patient and Caregiver Experience Combined for the Win
Inclusion
Reflect On Your Role:
What is your role in organizational culture?
How can you best serve your patients? Your team? Your peers?
---
Module 3
Driving a Culture of Continuous Improvement
Key Program Features:
Quality and Safety in Healthcare: Striving for a Perfect Score of Zero
Driving Innovation: The Good, the Bad, the Ugly — and Why You Need It
Driving a Learning Culture To Discover Your Best Ideas Yet
Reflect On Your Impact:
How do you encourage your teams to innovate?
How do you foster innovation and quality at all levels?
What does quality care mean to you?
What can you do to ensure a learning culture?
Admission, Tuition & Program Dates
Admission, Tuition & Program Dates
Tuition
$4,000 USD
Includes course materials, campus transportation and program meals
This program is delivered in English.
Location
Cleveland Clinic Main Campus
9500 Euclid Avenue
Cleveland, Ohio 44195 USA
Hotel Accommodations
Cleveland Clinic has three hotels located on Main Campus, all within walking distance of the event.
InterContinental Hotel Cleveland (Recommended)
Location: 9801 Carnegie Avenue | Cleveland, OH 44106
Phone: 216.707.4100
InterContinental Suites Hotel
Location: 8800 Euclid Avenue | Cleveland, OH 44106
Phone: 216.707.4300
Holiday Inn Cleveland Clinic
Location: 8650 Euclid Avenue l Cleveland, OH 44106
Phone: 216.707.4200
More Information
More Information
Americans with Disabilities Act
The Cleveland Clinic Foundation Center for Continuing Education fully intends to comply with the legal requirements of the Americans with Disabilities Act. If you need assistance, please notify us at least two weeks prior to the activity.
Accreditation
This is a non-accredited event.
Visa
To obtain an invitation letter to be included when submitting a Visa Application for international travel, please contact Mr. Matt Polefko at polefkm@ccf.org.
Contact information
For additional information, please contact Mr. Matt Polefko at polefkm@ccf.org.