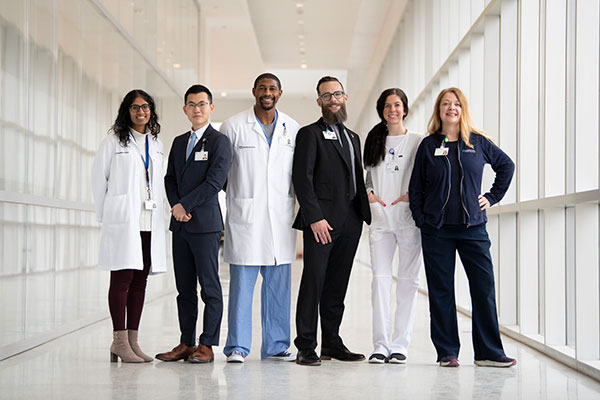 About the 2018 Report
As a leader in the healthcare industry, we are accountable for our social, environmental and economic impacts. We develop this report annually for our patients, caregivers, communities and global stakeholders to share our sustainability performance metrics and stories. We are the only top-ranked US News & World Report healthcare system that measures our progress with the UN Global Compact's Ten Principles and the Global Reporting Initiative's standards. We are proud to share this information and appreciate your interest.
Learn More
View Previous Reports
View Previous Reports
This report marks our ninth consecutive Communication on Progress and reflects our work in the 2017 calendar year.
Report Disclosure Index
Report Disclosure Index
This index includes our GRI disclosures, table of U.N. Global Compact Principles, and UN Sustainable Development Goals with the appropriate links to the corresponding sections of the online report.
Read More