Physical Medicine and Rehabilitation Research Program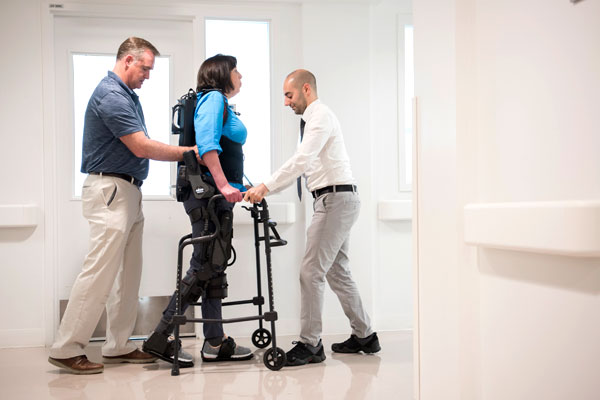 Patients in the Department of Physical Medicine and Rehabilitation (PMR) have access to numerous studies, some designed by Cleveland Clinic physicians and others as a part of multi-center trials in partnership with organizations covering a variety of disorders.
Our research aims to understand the effectiveness and cost-effectiveness of therapies used for neurorehabiliatation in conditions such as multiple sclerosis, stroke, traumatic brain injury, or spinal cord injury, and to develop technologies or interventions to improve outcomes. The department is working with PMR outcomes measurement data to understand the efficacy of employing novel physical mobility scores, predictive therapeutic models, the integration of quality of life and depression measurements in research, and better data-driven programs for patient care.
PMR has partnered with the Mellen Center to study novel and current treatment options for individuals with multiple sclerosis. PMR partners with the Arts and Medicine Institute to assess arts-based health education programs and interventions to improve the health, resilience, and well-being in individuals with chronic health conditions. The Stroke Patient Research Registry was developed in partnership with the Lerner Research Institute in order to connect stroke survivors with stroke-related research studies offered at the Cleveland Clinic and area hospitals.
These collaborations contribute to the exciting environment of clinical trial research, as well as the discussion and sharing of data that is crucial to the development of future therapeutic protocols and standard of care within the Cleveland Clinic.
Contact Information