Current Fellows
Current Fellows
Michele Acheampong, MPH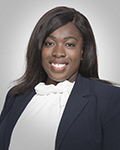 Michele Acheampong is from New York, NY and completed her undergraduate degree at Columbia University with a major in Neuroscience and minor in Business Management. Upon graduation, Michele worked in life sciences consulting, where she worked on the development and launch of a pediatric genomic center. Michele then went on to obtain her Master of Public Health (MPH) in Healthcare Management from the Yale School of Public Health in conjunction with the Yale School of Management. As a graduate intern in Kaiser Permanente's Mid-Atlantic Region, Michele worked with a team of regional leadership in the design and implementation of an innovative STD self-testing workflow. At Yale, Michele served on the leadership of the Yale ACHE chapter and was as an Executive Manager of the Yale School of Public Health Student Consulting Group. Throughout her life, Michele has remained committed to her passion for community service. As the Strategic Alliances and Partnerships chair for a non-profit entitled, African Research Academies for Women, Michele seeks strategic partners and secures summer research opportunities for female scientists in Ghana. Outside of her professional and academic interests, Michele enjoys shopping, cooking, and traveling.
Sarah Beinkampen, MHA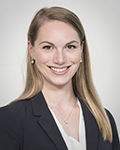 Sarah grew up in Dayton, Ohio and received her undergraduate degree in psychology from Capital University. After working as a psychometrician at Nationwide Children's Hospital in behavioral health and research genetics, she returned to school to pursue a Masters in Health Administration at The Ohio State University. During her time there, she interned at Massachusetts General Hospital in the Network Development and Integration department. While at MGH, she created a strategic proposal for research integration within the enterprise's network of regional hospitals. In her free time, Sarah enjoys spoiling her dog, practicing yoga and finding the best coffee shop in Cleveland.
Cachet Colvard, MHSA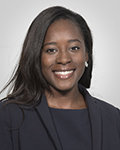 Cachet Colvard is from Kalamazoo, Michigan, and received her undergraduate degree from the University of Michigan (UM) in Asian Cultures and Languages with a concentration in Chinese. During her undergraduate career, Cachet received training as an Emergency Medical Technician and worked with the Ghana School of Public Health. Cachet received a Master of Health Services Administration degree from the UM School of Public Health and is a Master of Business Administration dual degree candidate at UM-Dearborn College of Business. Cachet completed her Administrative Internship at the Detroit Medical Center (DMC) in their system-level Project Management office. During her internship at the DMC, she worked on projects for each of the 9 hospitals centered around developing system-ness, process improvement, patient experience, and healthcare quality. Throughout graduate school, Cachet served as president of Women in Health Leadership and held board positions with the Midwest Chapter of the American College of Healthcare Executives and the National Association of Health Services Executives. Cachet enjoys traveling, dancing, attending sports events, and spending time with her friends and family.
James Houser, MSHA, MBA, BSN, RN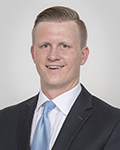 James (Jim) Houser is from Mountain Home, Arkansas, and received his undergraduate degree in Nursing from Arkansas State University. Since graduating nursing school, Jim has worked in the Medical ICU and Surgical ICU at North East Arkansas Baptist Memorial Health System and the University of Alabama at Birmingham Health System, respectively. Additionally, while living in Arkansas, Jim served as a nursing consultant for Mid-America Transplant-Services.
Jim went on to obtain a dual Master of Science in Health Administration (MSHA) and Master of Business Administration (MBA) from the University of Alabama at Birmingham. Jim completed his graduate summer internship in UAB's Chief Medical Officer's Office. There, he worked with UAB Care, UAB's system-wide quality, and clinical effectiveness department to help reduce medical supply waste in intensive care units through bio-decontamination. Outside of work and academia, Jim enjoys attending sporting events, fly-fishing, and playing tennis and golf.
Nicholas Migliore, MHA, MBA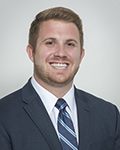 Nicholas Migliore is from Rochester Hills, Michigan, and received his undergraduate degree in Neuroscience from the University of Michigan. After receiving his degree, Nicholas spent two years working as a Research Coordinator for a lab in the University of Michigan's Institute for Healthcare Policy and Innovation. Nicholas then went on to obtain his Master of Healthcare Administration from the University of Minnesota School of Public Health as well as his Master of Business Administration from the University of Minnesota Carlson School of Management. During graduate school, Nicholas interned at a physician-owned orthopedic practice. Here he worked on developing strategies for price and quality transparency, as well as improving internal processes for quality data collection and reporting. The following summer he interned with the Cleveland Clinic in the Heart and Vascular Institute. Here he worked on a project with the cardio thoracic surgery group to develop and implement a wait-time communication system. He also worked with a team to analyze the true capacity for cardiovascular outpatient volume and the impact of FTE changes on patient volume. Outside of work and school, Nicholas enjoys traveling, cooking, and boating.
Steven Zerbini, MBA, MPH
A native of Wethersfield, Connecticut, Steven Zerbini completed his Bachelor's degree in Chemistry from Wheaton College in Massachusetts where he played NCAA Division III soccer. Upon graduating, Steven received his EMT license and worked clinically for four years within an inner-city emergency department, gaining recognition as the Top Performer in 2014. During this time, he also worked for Alcon Labs, a Novartis company, and quickly rose to the #1 ranking for market share growth in the Northeast region. Steven then matriculated in Boston University's dual MBA/MPH program, where he was a board member of the Health Sector Management (HSM) Club, the Health and Life Sciences Conference, and the student representative on the HSM Alumni Board. While attending graduate school, Steven worked at both Boston Medical Center in the Quality Improvement Department and Partners HealthCare in the Strategic Operations Management Department of Corporate Finance. Steven's primary focus during his time at Partners was working with senior leaders to cut 5-8% of costs from their base through traditional expense management and fundamental changes to the enterprise. Beyond work and academia, Steven enjoys playing soccer, traveling, fishing, and staying active outdoors.
Alumni Fellows
Alumni Fellows
Fellowship Program through project involvement, mentorship, and social activities. Alumni are available as a resource for the current Fellows during the Fellowship Program. connected to the Fellowship Program through project involvement, mentorship, and social activities. For the current Fellows during the Fellowship Program.connected to the Fellowship Program through project involvement, mentorship, and social activities. Alumni are available as a resource for the current Fellows during the Fellowship Program.
"The Administrative Fellowship provided me the tools, resources, and internal network to be effective in my post-fellowship roles. The high quality of the project work combined with the strong leadership and mentorship infrastructure and engaged alumni network prepared me for future opportunities in a variety of disciplines throughout the enterprise. First working with our national affiliate programs to now focusing on enterprise cost initiatives, the fellowship has been instrumental in my growth as a healthcare professional."
– Kathryn Schuessler, Administrative Fellow 2012-2013, Department Administrator, Emergency Services Institute
"The fellowship taught me how to look at things critically and to not be afraid to come up with creative, innovative solutions to problems. This approach has served me well both in Cleveland Clinic Abu Dhabi and in Cleveland Clinic Regional Operations."
– Erick Vidmar, Administrative Fellow 2006-2007, Administrative Director, Lou Ruvo Center for Brain Health Nevada
The Administrative Fellowship has been a valued management development program within the Cleveland Clinic for over 30 years. Over the past five years, 100% of Administrative Fellows have been offered permanent positions post-fellowship. The list below includes Alumni from the last 10 years currently working at Cleveland Clinic.
Name
University
Year of
Fellowship
Current
Position at
CCF
Location
Department
Beutler, William
University of Pittsburgh
2016/2017
Project Manager
International Operations
International Operations
Bogues, Renee
Cornell University
2016/2017
Project Manager
CC London
International Operations
Kelcy, McKinley
Yale University
2016/2017
Project Manager
Chief of Staff
Clinical Affairs
Rader, Ashley
University of North Carolina at Chapel Hill
2016/2017
Assistant Administrator
Medical Operations
Operations
Wesolowski, Paige
George Washington University
2016/2017
Assistant Administrator
Medical Operations
Operations
Ali, Kanwal (Walle)
University of Michigan
2015/2016
Project Manager
Emerging Clinical Solutions Center
Emerging Clinical Solutions Center Institute
Allyn, Brian
George Washington University
2015/2016
Assistant Administrator
Department of General Surgery
Digestive Disease Institute
Chan, Sing Yuen (Joey)
Yale University
2015/2016
Assistant Administrator
Nursing Administration
Nursing Institute
Wortham VI, Edwin (Elliott)
University of Minnesota
2015/2016
Project Manager
Chief of Staff Office
Clinical Affairs
Patzke, Andrew
University of Iowa
2014/2015
Project Manager
International Operations
International Operations
Snowden, Joshua
The Ohio State University
2014/2015
Payer Contracting & Pricing Specialist
CC Abu Dhabi, Patient Financial Services
Abu Dhabi, Patient Financial Services
Stovicek, Deanna
Virginia Commonwealth University
2014/2015
Administrator
Respiratory Institute
Critical Care Medicine
Thaker, Jay
University of Michigan
2014/2015
Project Manager
International Business Development
International Operations
Yu, Vivian
University of Michigan
2014/2015
Project Manager
Medicine Institute
Medicine Institute
Oliphant, David
University of Michigan
2013/2014
Project Manager
CC London
International Operations
Read, Katherine
Cornell University
2013/2014
Department Administrator
Emergency Services
Emergency Services
Zimmer, Ted
University of Michigan
2013/2014
Director
Market & Network Services
Market & Network Services
O'Rourke, Chris
University of Michigan
2012/2013
Institute Administrator
Emergency Services Institute
Emergency Services Institute
Schuessler, Kathryn
University of Michigan
2012/2013
Department Administrator
Emergency Services Institute
Emergency Services Institute
Brown, Amelia
Ohio State University
2011/2012
Department Administrator
Department of General Surgery
Digestive Disease and Surgery Institute
Zwischenberger, Andrea
George Washington University
2011/2012
Senior Director
Executive Administration Office
Executive Administration Office
Schmiedel, Justin
Union Graduate College
2010/2011
Senior Director
Regional Operations
Regional Operations
Smith, Nehemiah
University of Michigan
2010/2011
Senior Director
Department of General Surgery
Digestive Disease and Surgery Institute
LaRochelle, Dominique
Penn State
2009/2010
Project Manager
Office of Partnering & Network Integration
Office of Partnering & Network Integration
Laird, Travis
Penn State
2007/2008
Chief Administrative Officer
CC London
International Operations
Cissell, Molly
The Ohio State University
2006/2007
Director
Regional Operations
Regional Operations, Solon
Ibsen, Alison
Yale University
2006/2007
Senior Director
Cleveland Clinic Strategy
Cleveland Clinic Strategy
Vidmar, Erick
The Ohio State University
2006/2007
Administrative Director
Lou Ruvo Center for Brain Health Nevada
Neurological Institute, Las Vegas
Abhyankar, Dhanashree
UNC- Chapel Hill
2005/2006
Administrator
Hospital Medicine Institute
Medicine Institute
Snow, Meghan
St. Louis University
2005/2006
Institute Administrator, Administrative Director
Medicine Institute, Cleveland Clinic ACO
Medicine Institute