Kelly Ayer thought she was experiencing minor health issues when she went to a gynecologist, dermatologist and a gastroenterologist for answers.
However, the problem didn't become evident until her physician applied pressure to her sternum during an annual physical. "It was very painful," Kelly says.
Blood tests indicated her bilirubin was high and she was referred to Ari Wiesen, MD, a gastroenterologist, who diagnosed her cholangiocarcinoma, a type of liver cancer that occurs in the bile ducts. She then was referred to Charles Miller, MD, a liver specialist, and was in surgery four days later.
"It was a lot to take in," says Kelly, a 49-year-old long distance cyclist who felt she was in the best shape of her life. Her parents both died of cancer, her father at age 52 and mother at 56.
"I had done everything to be cancer free," she says. "I have lived a happy and healthy lifestyle. To be diagnosed younger than my parents was really rough.
"Dr. Miller made me feel very secure that I was in good hands," says Kelly, who was scheduled for a liver resection and Whipple surgery, a procedure that involves the removal of part of the pancreas, the duodenum, the gallbladder and part of the common bile duct.
"We were overwhelmed with the staff. The valet people were praying for us," says Kelly. "They knew I was anxious. And they were just very supportive and caring. I knew I was in a safe environment."
Kelly underwent successful surgery and remained in the ICU for three days.
"They were a little concerned at how advanced the cancer was," says Kelly. "They kept taking liver slices until they could get a clear margin."
Kelly's husband, Larry, spent two weeks at Kelly's side following surgery. "Everybody was caring and genuinely concerned," he says. "It was amazing. We were really happy to be here."
"Cancer doesn't have me, I happen to have cancer. I'm going to do the best I can to get through this."
Kelly then began a long healing process that included a relaxing Florida beach vacation before starting chemotherapy. Although she got fatigued, she was slowly able to hike, bicycle and return to work part-time.
"It was a good diversion to keep life as normal as possible," Kelly says.
After six months of treatment, Kelly went into remission for 14 months.
Unfortunately, her cancer returned and metastasized to her peritoneal cavity. "We were kind of expecting it, but you're never ready to hear that your cancer is back," says Kelly. "I will be on chemo for the rest of my life, but that's OK."
Kelly receives her chemotherapy care at the oncology department in Beachwood Family Health and Surgery Center. "The staff is wonderful," says Kelly. "They really care about people and their jobs. They've been wonderful to us."
Kelly says there's no cure for her cancer. Her only choice of therapy is chemo and prayer, but she remains positive
"Cancer doesn't have me, I happen to have cancer," she says. "I'm going to do the best I can to get through this.
"We have a very strong faith. God has a plan for me. You need to enjoy each day, you need to live each day, and you need to love each day. I am so richly blessed compared to a lot of other people," she says.
Kelly also cites the love that she and Larry have for each other in helping them to get through each day. An electrician, Larry was recently called upon to do work in the Cleveland Clinic Cancer Center's new building on main campus.
"It was a neat experience," says Larry. "It is definitely built with hope and love."
"Cancer's a bad situation, but you can get through it," Kelly says. "We're so fortunate to have Cleveland Clinic nearby."
Related Institutes: Cleveland Clinic Cancer Center, Digestive Disease & Surgery Institute
Patient Stories
Patient Stories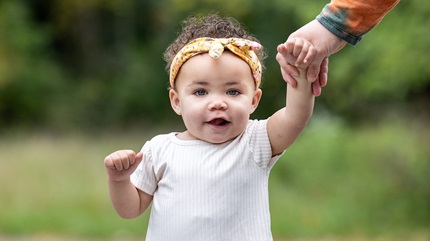 Sep 29, 2023
"Following her procedures, Adaya has defied the odds. She's hit all of her milestones so far. She's crawling and getting around wherever she wants to go."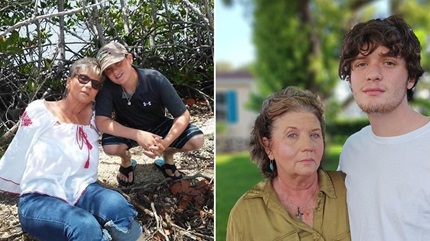 Sep 28, 2023
"It was worth every moment of it to know I was going to be there to see my son grow up."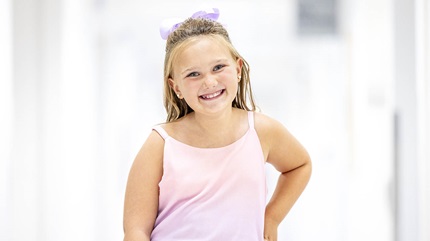 Sep 22, 2023
"This wraps up a chapter in her life we hope we never have to reopen. Audrey handled everything like a champ, and we are so grateful and proud."