Renee Beauchamp has been diabetic since the age of two. The thirty-three-year-old woman from Wayne, Michigan has relied on an insulin pump to maintain normal blood sugar levels her entire life.
"When I was around people I tried to fit in as normal as possible," says Renee. "It's kind of hard to do when you when you have to take insulin shots, or you have to bolus your insulin pump, or you have to test your sugar."
People with diabetes are at an increased risk for many long term complications that develop gradually. Diabetes can damage the blood vessels of the retina, potentially leading to blindness. In fact, diabetes is the primary cause of blindness in adults ages 20 to 74.
After years of struggling with the effects of diabetes, including seizures and the loss of her eyesight, Renee wanted to find a long-term solution.
"A lot of people don't realize that Diabetes is a deteriorating illness. After losing my vision in my left eye I just kept saying there's got to be a better way out there," says Renee.
Her cousin who had also received a transplant, referred Renee to Cleveland Clinic's Transplant Center. There Renee met with surgeon Venkatesh Krishnamurthi, MD and his team, part of the Glickman Urological & Kidney Institute at Cleveland Clinic.
"I feel excellent. This is the best thing I could have ever done for my life."
After Renee's successful pancreas transplant, she quickly noticed an immediate improvement. Her blood glucose level dropped within minutes from over 400 mmol/L to the mid-70's and has been stable ever since.
"They had to actually give me some glucose to raise my blood sugar up a little bit, because it lowered so fast," says Renee. "They said that that was amazing."
Now cured of diabetes, Renee enjoys spending time with her extended family, cooking and working at a hospital without the inconvenience of requiring an insulin pump.
"I feel excellent. This is the best thing I could have ever done for my life," Renee says.
Related Institutes: Glickman Urological & Kidney Institute
Patient Stories
Patient Stories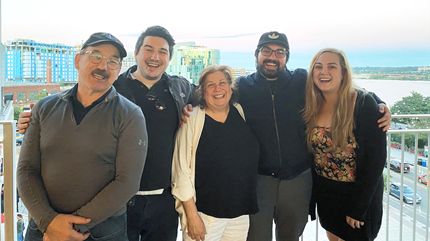 Nov 22, 2023
"I was truly blessed to be with the doctors and the entire cardiac surgery team. They saved my life."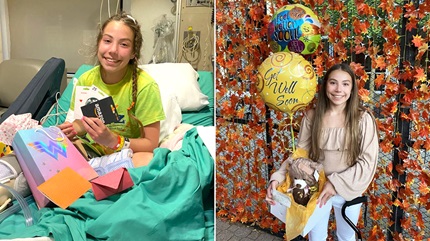 Nov 16, 2023
"I wanted the surgery because my seizures were becoming more and more frequent. I would wake up, have a seizure, and then continue to have them throughout the day. I just wanted the seizures to be gone."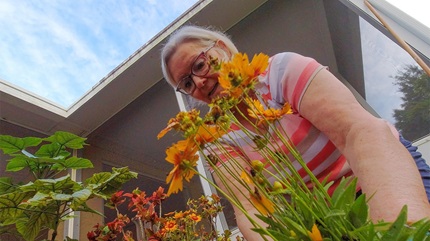 Nov 15, 2023
"I was very fortunate they found the tumor when they did."