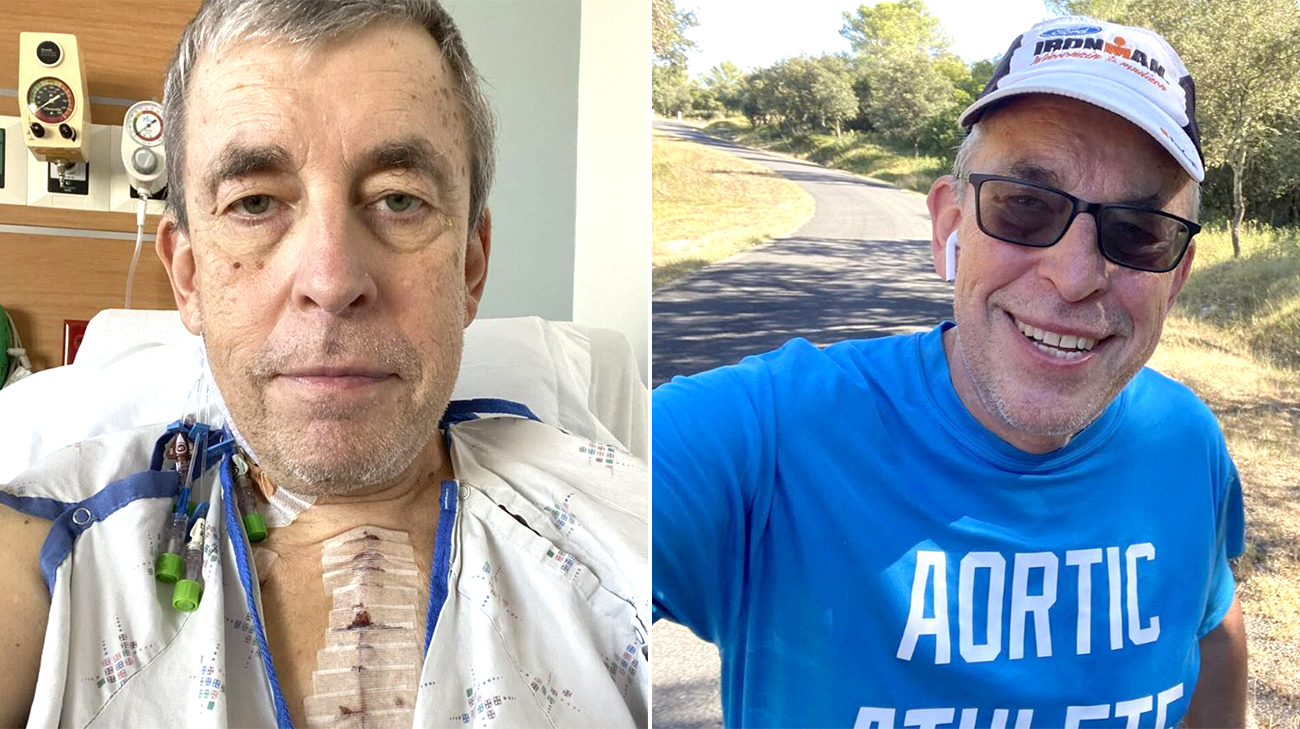 Running in a marathon seems like it wouldn't be anything new for 63-year-old Jack Crowe. As an IRONMAN triathlete, cross-country skier and avid hiker – endurance activities have been a huge part of his life. However, being able to participate in the 2023 New York City Marathon has taken on a new meaning for Jack and his family after he had an aortic dissection a few years prior.
"I experienced a life-changing event, and then to be able to go to New York and represent the aortic community is so meaningful," says Jack. "It hopefully serves as a beacon of hope for others."
In January 2021, Jack was staying at his cabin in Michigan when he started feeling like he was coming down with a chest cold. He had just spent the day skiing and snowshoeing with his wife, Ave, and a few friends. As he sat by the campfire later that night, he also noticed a gurgling sensation in his neck. He didn't think what he considered subtle symptoms had anything to do with his heart and decided to wait it out since they were in a remote area.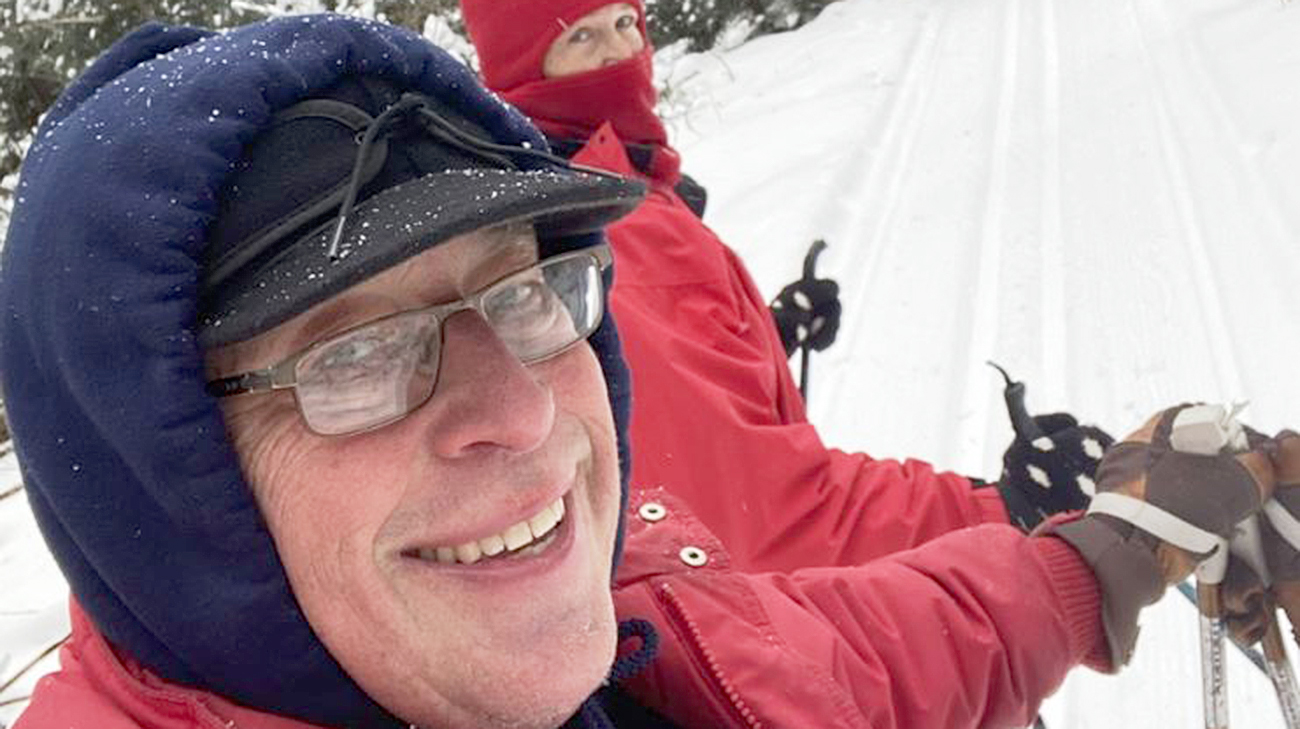 From cross-country skiing to running marathons, being active has been a priority for Jack throughout his life. (Courtesy: Jack Crowe)
"It was 10 degrees outside with 3 feet of snow surrounding us. We were several hours away from any medical help, so I diagnosed myself with COVID and isolated," says Jack, who used to bike 400 miles from his home in Chicago, Illinois, to his cabin.
After a couple of days, his symptoms worsened. Jack planned to make the six-hour trip back to Chicago to see his doctor. However, a telehealth call with a nurse practitioner on the way convinced him to go to the nearest hospital in Wisconsin, where he was diagnosed with aortic dissection.
"I did not know what an aorta was, and at that point, I didn't have any knowledge of a family history with heart issues," says Jack.
Aortic dissection is a tear in the inner layer of a weakened area of a person's aorta. Blood then surges through the tear, causing the inner and middle layers to separate, or dissect. As diverted blood flows between the tissue layers, the normal blood flow to parts of your body may be slowed or stopped – or the aorta may rupture completely. Jack feels lucky as his care team explained his type of dissection is associated with a nearly 50% mortality rate at 48 hours without surgical intervention.
"If you're having an aortic dissection, you should seek help immediately. I was extraordinarily lucky since it had been more than 40 hours post dissection," says Jack.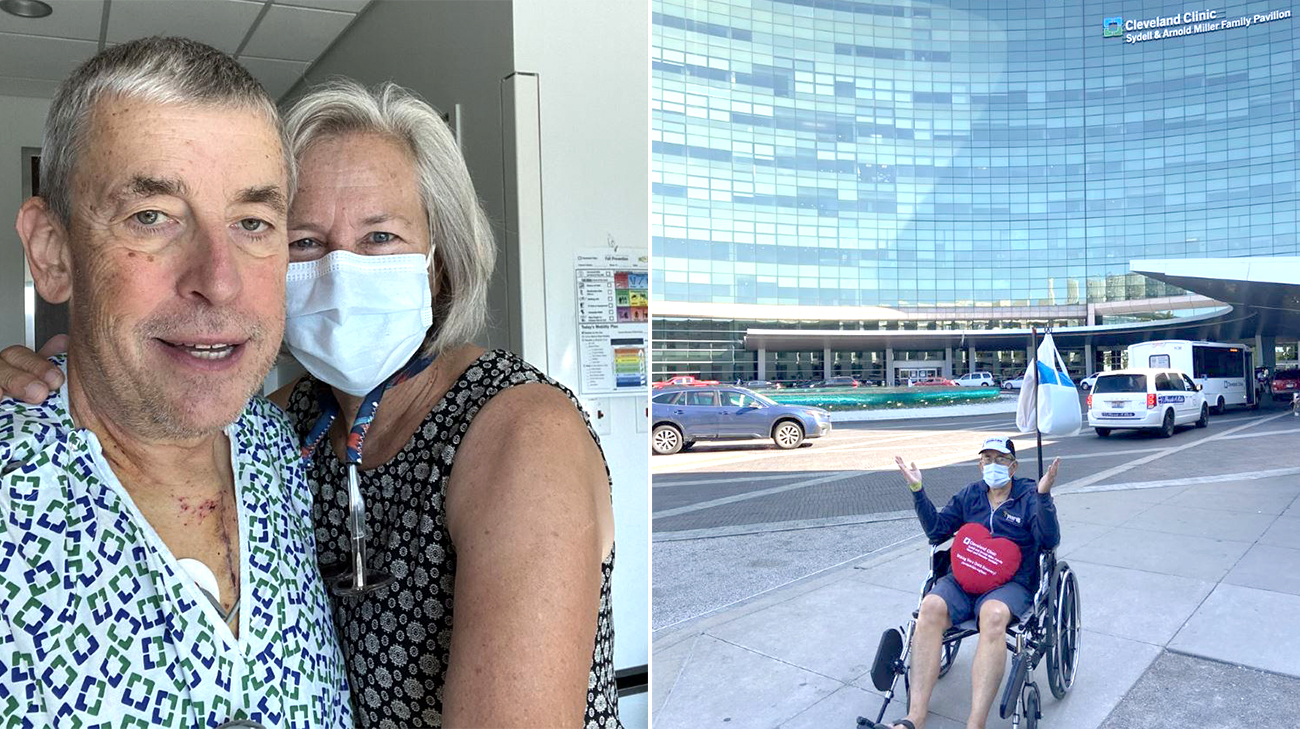 Jack's wife, Ave, has supported him throughout his health journey. (Courtesy: Jack Crowe)
His initial surgery went well, but he still had an aortic aneurysm that needed to be addressed at some point. His local cardiologist was monitoring his condition, but after conducting his own research, Jack says he noticed Cleveland Clinic was a top recommendation from others who experienced aortic dissection. He ultimately decided to travel from Chicago to Cleveland Clinic's main campus in Cleveland, Ohio, for a second opinion.
"Jack still had a significant aneurysm in his aortic arch, so we went in and fixed that electively. He underwent two open-heart surgeries in a pretty short time," says Patrick Vargo, MD, a cardiothoracic surgeon at Cleveland Clinic.
After his second surgery, Jack wondered what his life would look like post aortic dissection, and if he'd be able to continue doing all the activities he loves. Although each patient is different, the recommendations are to typically avoid heavy lifting or high-impact sports after an aortic dissection. Aerobic exercises, such as walking, biking and swimming, may be encouraged. Jack began seeking out other athletes who went through a similar experience, and he connected with one of the few people to ever complete a marathon after an aortic dissection.
"It kind of planted a seed in my head that if they could get back into marathons, maybe I could, too. Little by little, I built up some running capacity," says Jack.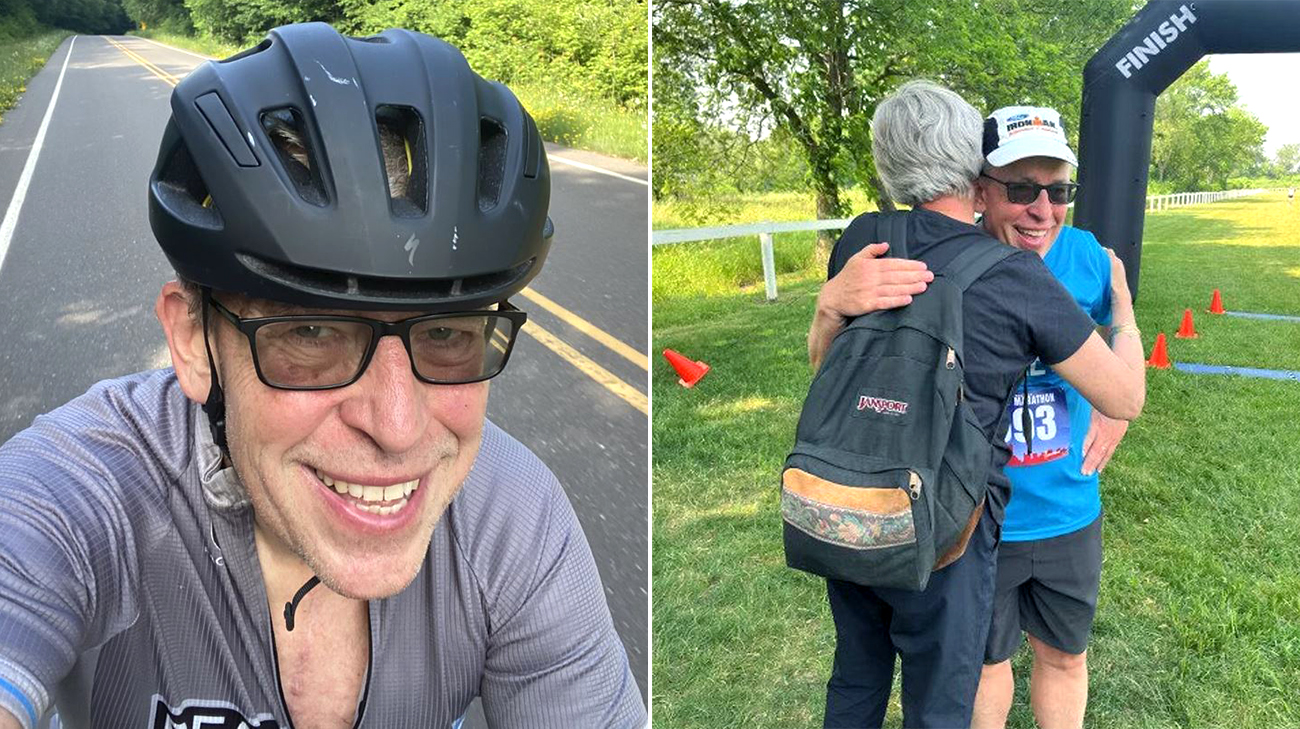 After building up his strength, Jack ran a half marathon in Chicago following his second surgery. (Courtesy: Jack Crowe)
In June 2023, he ran a half marathon in Chicago. Although Jack wasn't able to complete the race at the same pace he typically would, it was still an emotional milestone.
"My wife greeted me at the finish line. We both broke out in tears because it's been a long journey," says Jack. "You think your life is over when you have an aortic dissection, but it's not."
After the half marathon, Jack set his sights on something bigger. He worked with the John Ritter Foundation for Aortic Health to be able to participate in the 2023 TCS New York City Marathon. He knew they had runners who participated in the marathon each year to raise money and bring awareness to thoracic aortic disease.
"When I heard about this, I thought, 'Wouldn't it be fun if I was the first post aortic dissection survivor to run a marathon in support of the foundation?' So, we made it happen," says Jack.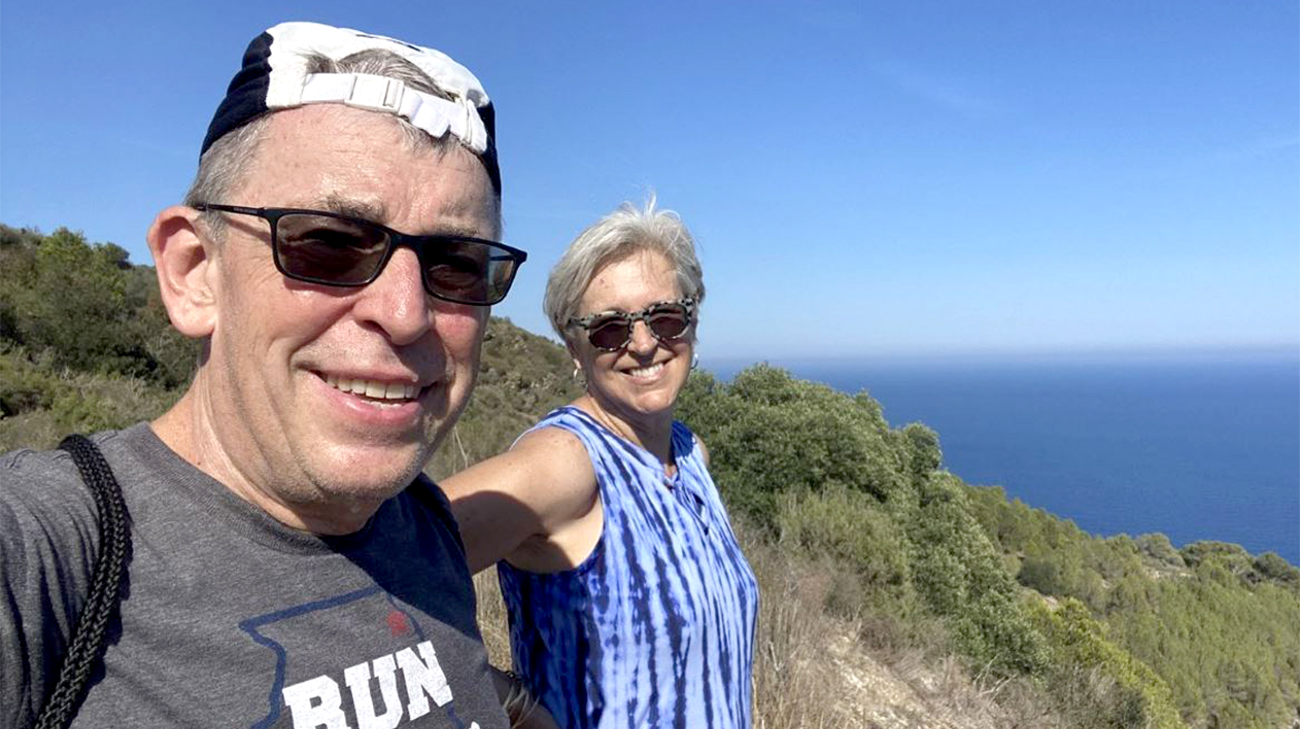 Jack is eager to continue exploring new places with his wife and finding ways to stay active. (Courtesy: Jack Crowe)
Along with participating in future marathons, Jack looks forward to hiking trips with his wife and spending more time at his cabin. Jack's care team will continue regularly monitoring him to make sure there aren't any complications down the road. With the right treatment, Jack wants others to know they can still live their lives to the fullest even after an aortic dissection.
"Even with this difficult diagnosis, you can learn to adapt. Live your life and get a second opinion. That is what's allowed me to live my best life," says Jack.
Dr. Vargo adds, "Jack's story is a great example of how even after you undergo a life-changing surgery, you can still return to a quality of life and do the things you want to do. I think that's inspiring."
Related Institutes: Heart, Vascular & Thoracic Institute (Miller Family)
Patient Stories
Patient Stories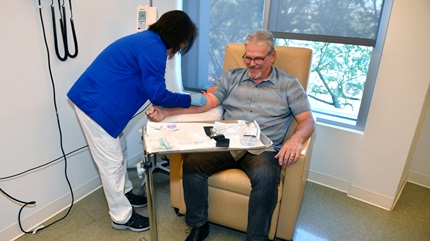 Dec 7, 2023
"The most frustrating thing in the world is not being able to remember something when it was just told to me two minutes ago. Now, with this drug, there's a chance I won't get worse for a while."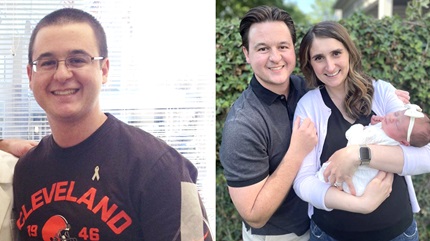 Nov 30, 2023
"At the time of my diagnosis, I was thinking, 'I'm 24. I'm a lifelong nonsmoker. I'm not supposed to get cancer.'"