Before COVID-19 hit, Jennifer Henderson had a keen sense of taste and smell. She enjoyed cooking new recipes at home and trying diverse foods at restaurants with her husband, Steve. For most of two years after she contracted the disease, she no longer looked forward to the experiences that had once brought her joy.
"Most food tasted like garbage, and I couldn't smell anything," says Jennifer, 54, who lives near Cincinnati, Ohio. "Friends would ask where we wanted to go out for dinner and I'd just shrug my shoulders. It didn't matter to me. I dreaded eating."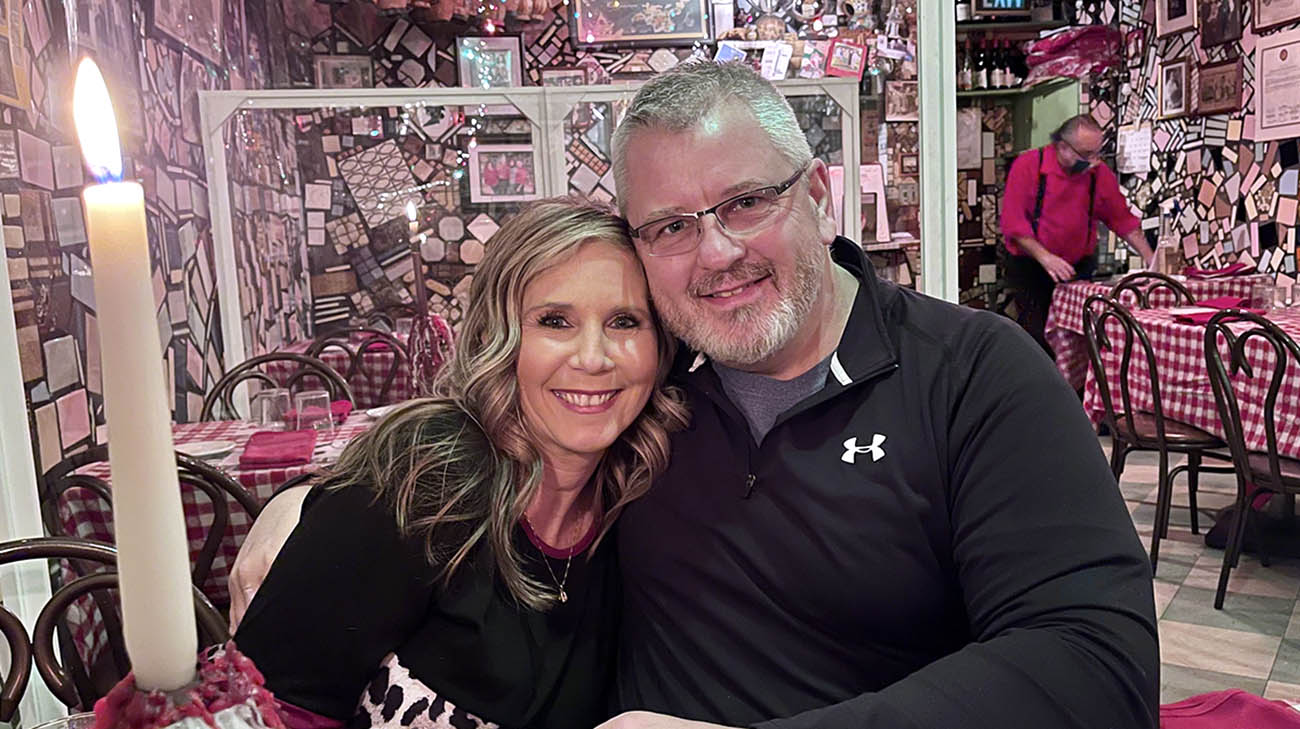 During her journey with long COVID, Jennifer had a hard time going to restaurants with her husband, Steve, because she no longer tasted the food. (Courtesy: Jennifer Henderson)
While some people with long COVID may experience ongoing health problems weeks or even months after contracting the virus, Jennifer was among a fraction of individuals who were impacted by parosmia and dysgeusia, when the senses of smell and taste, respectively, are grossly distorted or lost.
It took Jennifer about one week for a majority of her COVID-19-related symptoms, including fatigue and headaches, to subside. However, her diminished senses of smell and taste got worse after about nine months. Both senses returned to some degree but were severely altered. Bananas tasted metallic, garlic like gasoline, and she couldn't smell her perfumes, Steve's cologne or the flowers she enjoyed growing in her yard.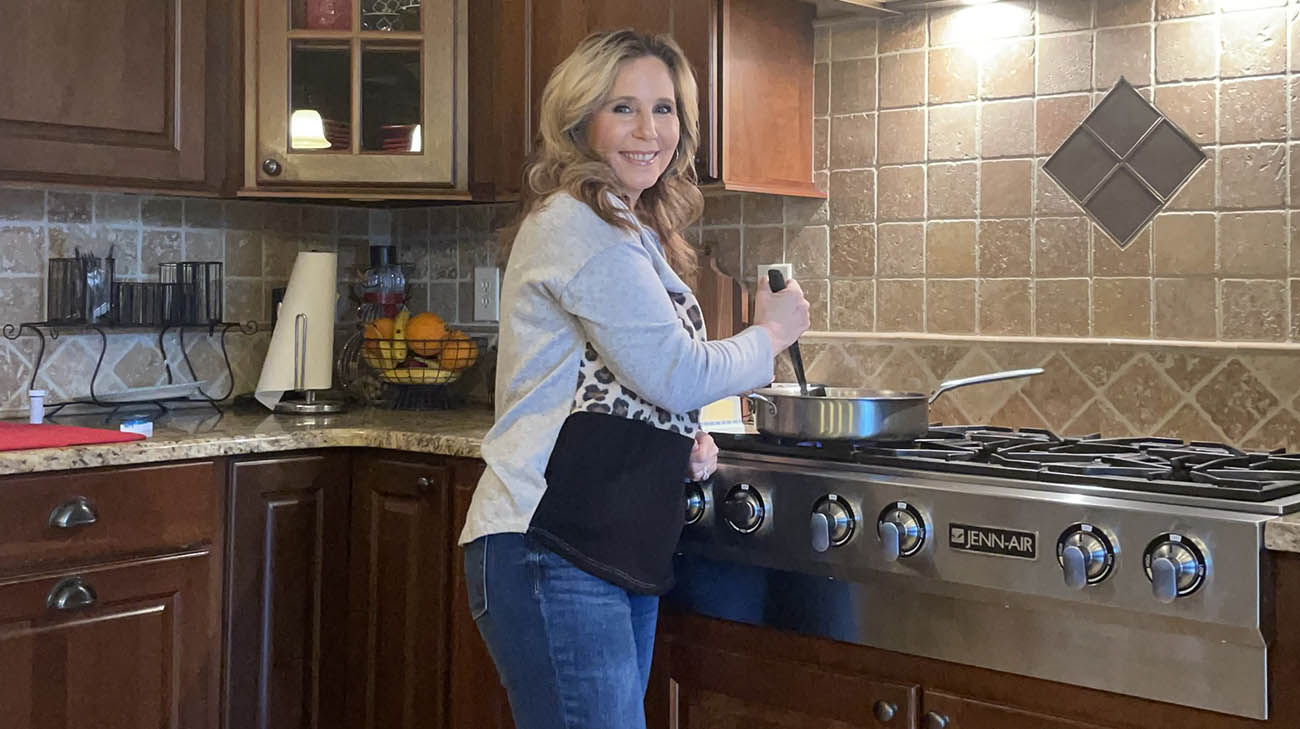 Jennifer no longer enjoyed cooking after losing her senses of taste and smell from long COVID. (Courtesy: Jennifer Henderson)
"It was terrible. Most people don't understand how that affects you, with two of your major senses gone," adds Jennifer, who tried acupuncture and other holistic remedies to no avail. "I would see old pictures of myself and think, 'I used to be normal then.' I wondered if I would have to deal with this the rest of my life."
Feeling physically and mentally downtrodden, and desperate for answers, Jennifer joined a support group on social media. Through her interactions with other members, she heard about a common treatment for pain management called a stellate ganglion block (SGB) being used to improve smell and taste for some patients with long COVID.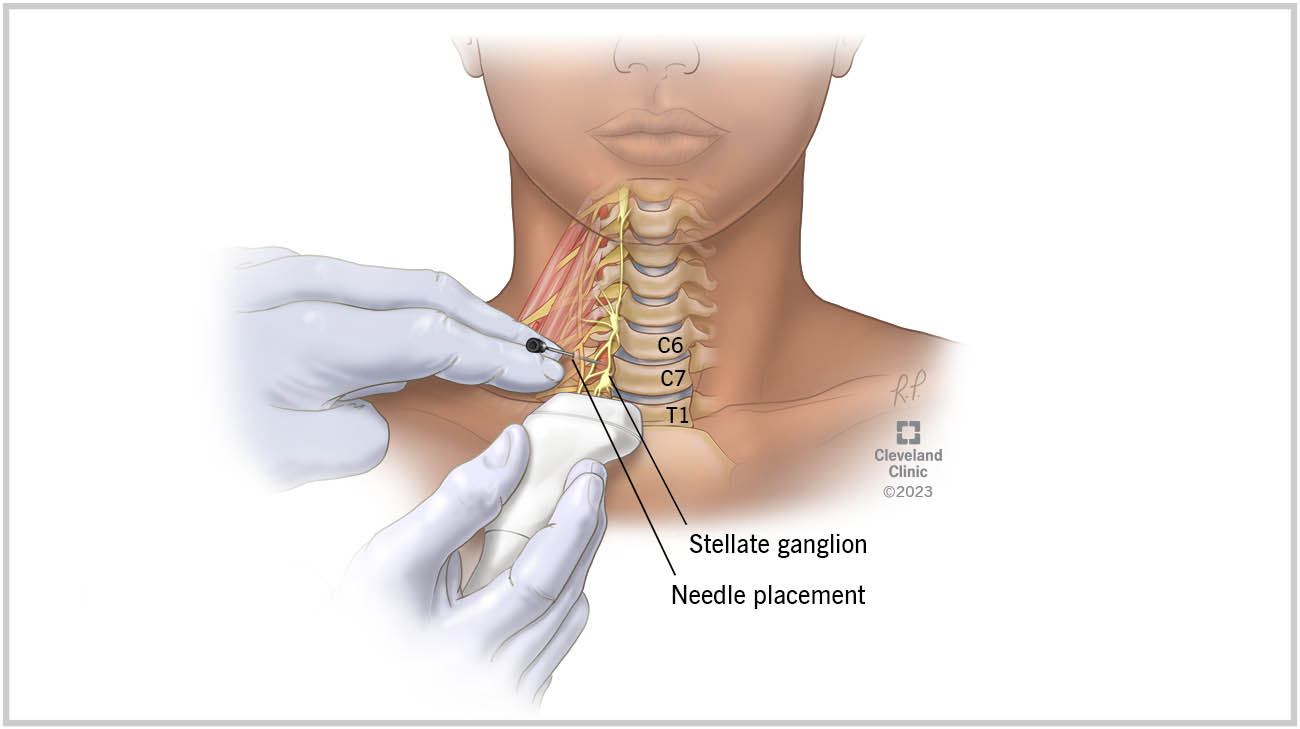 A stellate ganglion block is an injection of medication into a collection of nerves at the bottom of the front side of a person's neck. (Courtesy: Cleveland Clinic)
Hoping to find a hospital near her home that was familiar with the treatment, Jennifer learned Cleveland Clinic anesthesiologist and pain medicine specialists Christina Shin, MD, and Jijun Xu, MD, PhD, were similarly treating patients with long COVID suffering from olfactory and gustatory dysfunction with SGB.
"Since April 2022, we've had success when treating some of our patients for their altered taste and smell," says Dr. Shin, who had not typically focused on COVID-19 treatment until reading a study about the first site to report on the effectiveness of the procedure. "We need further research to better understand how effective this injection is for long COVID treatment, why it works, and for whom it works."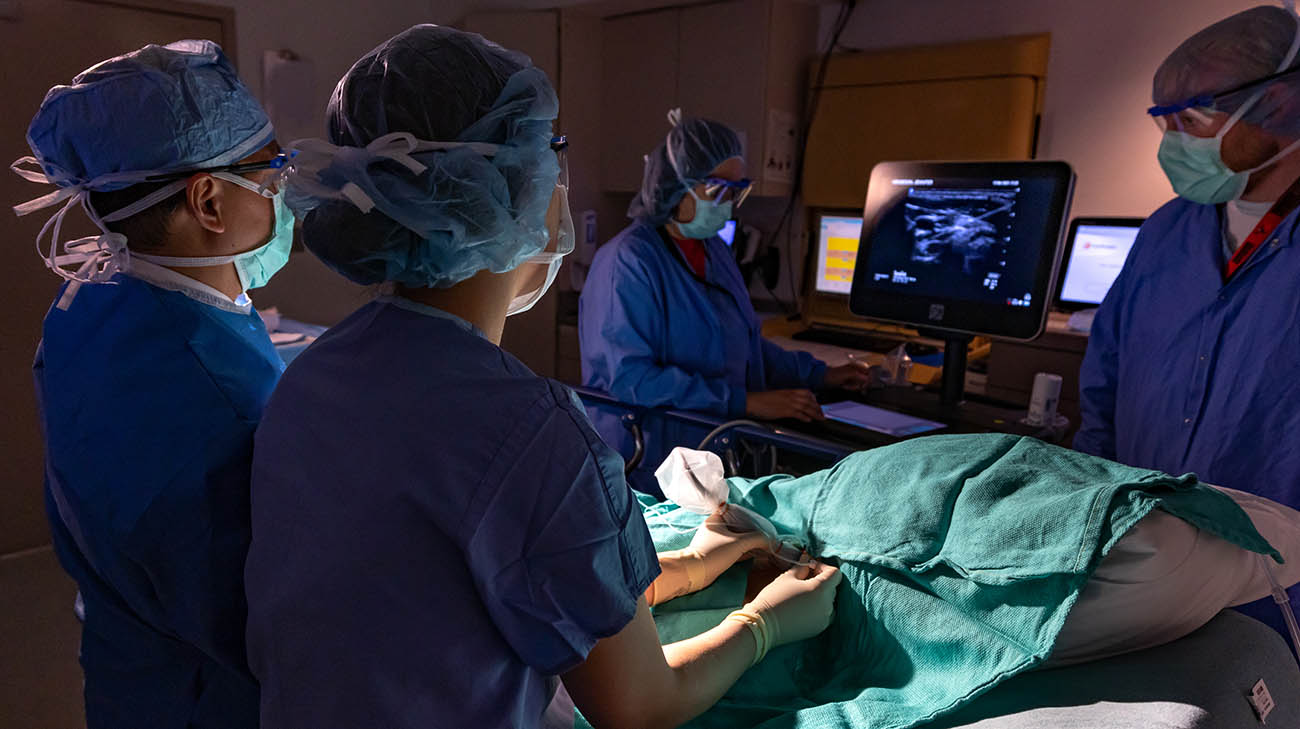 Drs. Shin and Xu injecting the medication into Jennifer's neck. (Courtesy: Cleveland Clinic)
SGB is an injection of local anesthetic medication into the stellate ganglion, a bundle of nerves of the sympathetic nervous system located on both sides of the neck. According to Dr. Shin, there have been several hypotheses proposed regarding the mechanism of SGB on long COVID symptoms, which include augmentation of blood flow to the brain and interruption of the sympathetic nervous system's contribution to long COVID symptoms.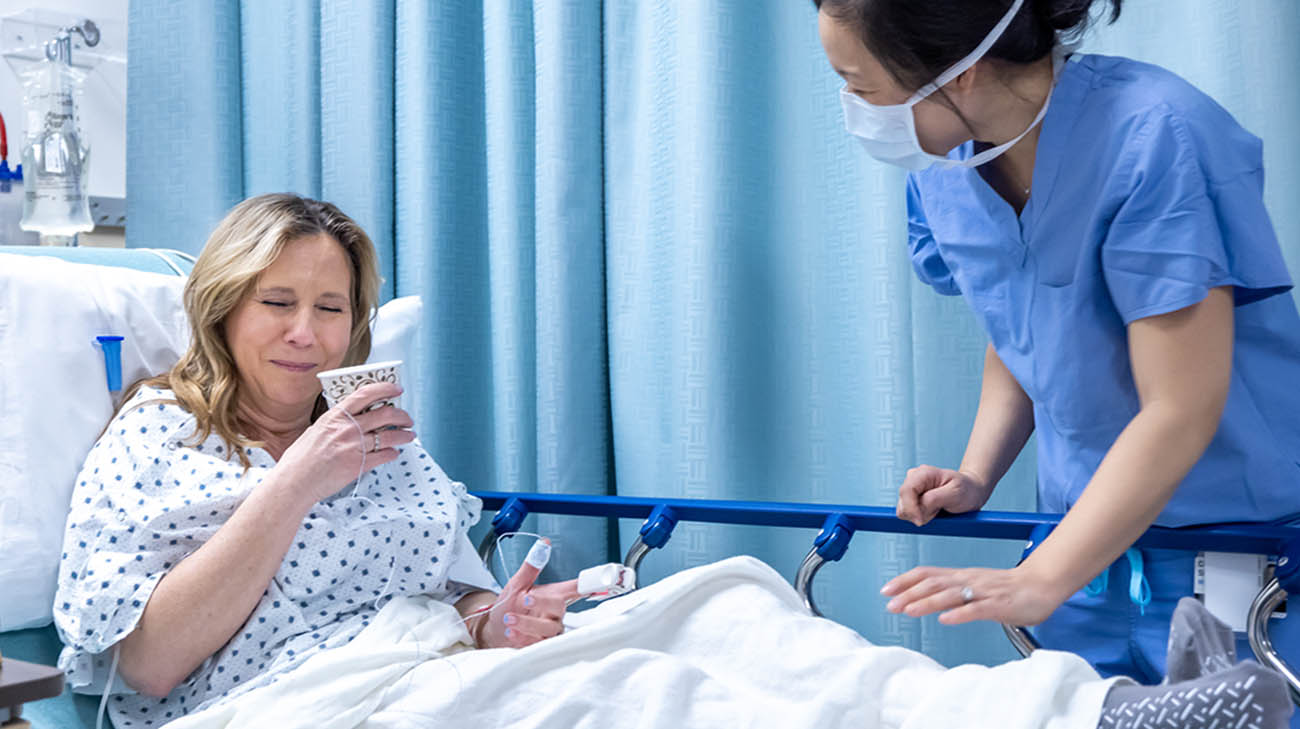 Jennifer enjoying coffee after not being able to taste or smell it for two years. (Courtesy: Cleveland Clinic)
"There is a connection between our nervous system and immune system. Some propose patients with long COVID are suffering from persistent overactivation of the sympathetic nervous system or inflammation of their nervous system. By injecting local anesthetic and temporarily blocking neuronal activity at the stellate ganglion, we may be disrupting this abnormal feedback loop," notes Dr. Shin, who uses ultrasound to precisely guide the needle into each patient's neck for the procedure. "Patients respond differently and some don't at all. But for many, the effects seem to be long-lasting and life-changing. We're excited to join Cleveland Clinic teams in other specialties, including those in our reCOVer Clinic, who have been working hard to care for patients suffering from long COVID. We offer the stellate ganglion block, not as a cure, but as another tool in the toolbox."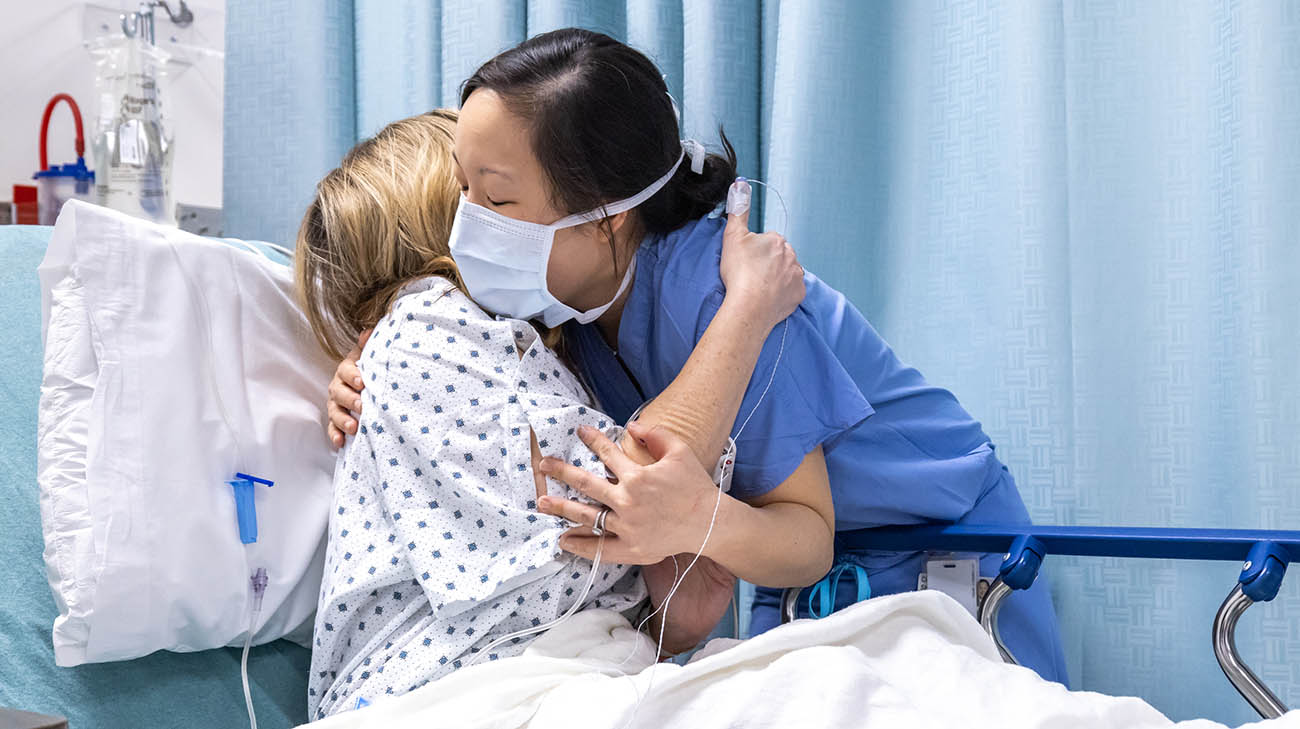 Jennifer and Dr. Shin after Jennifer received her third dose of SGB. (Courtesy: Cleveland Clinic)
Jennifer is relieved and delighted SGB had an instant, dramatic, and so far, sustainable effect on her condition. Moments after her first SGB injection in December 2022, a Cleveland Clinic caregiver brought her a hot cup of coffee. For the first time in years, she smelled it immediately.
"I started to cry," recalls Jennifer, who was also able to savor the taste of the drink. "I hadn't been able to enjoy coffee like that in almost two years."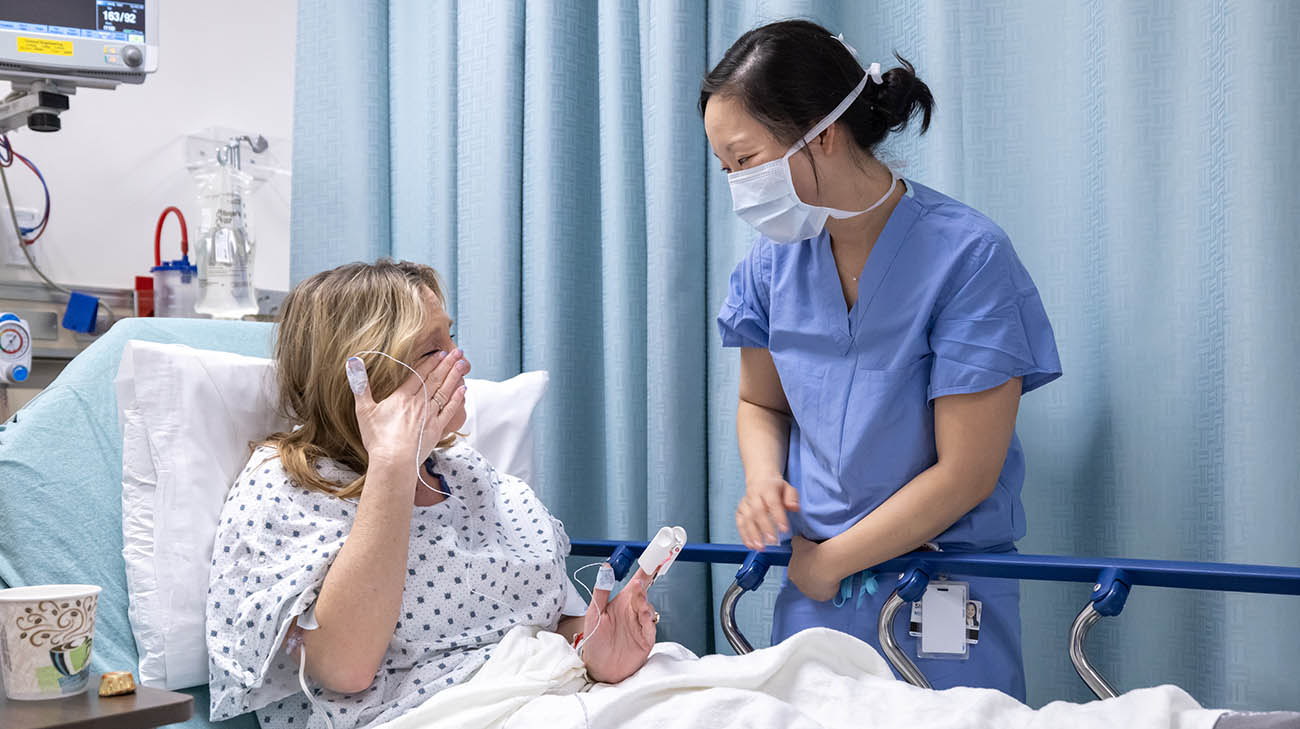 Jennifer says the reaction she's received from SGB has helped her gain her life back. (Courtesy: Cleveland Clinic)
She has since had two additional SGB injections. Each time she's seen additional improvement with numerous tastes and aromas, including her favorite perfumes. While Jennifer feels her senses are almost completely back to normal, she is considering getting another injection before she and Steve embark on a vacation to the Dominican Republic in May 2023. "I'm just so happy to have my life back," Jennifer exclaims.
Related Institutes: Anesthesiology & Pain Management, Respiratory Institute
Patient Stories
Patient Stories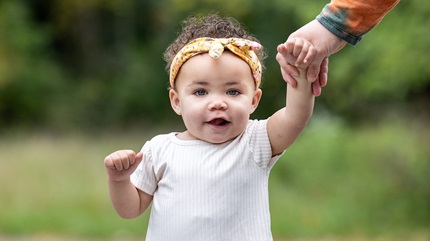 Sep 29, 2023
"Following her procedures, Adaya has defied the odds. She's hit all of her milestones so far. She's crawling and getting around wherever she wants to go."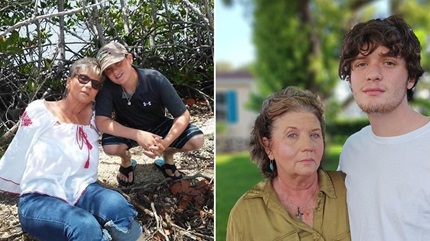 Sep 28, 2023
"It was worth every moment of it to know I was going to be there to see my son grow up."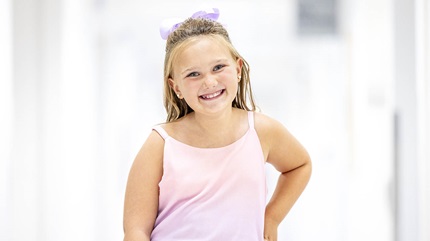 Sep 22, 2023
"This wraps up a chapter in her life we hope we never have to reopen. Audrey handled everything like a champ, and we are so grateful and proud."