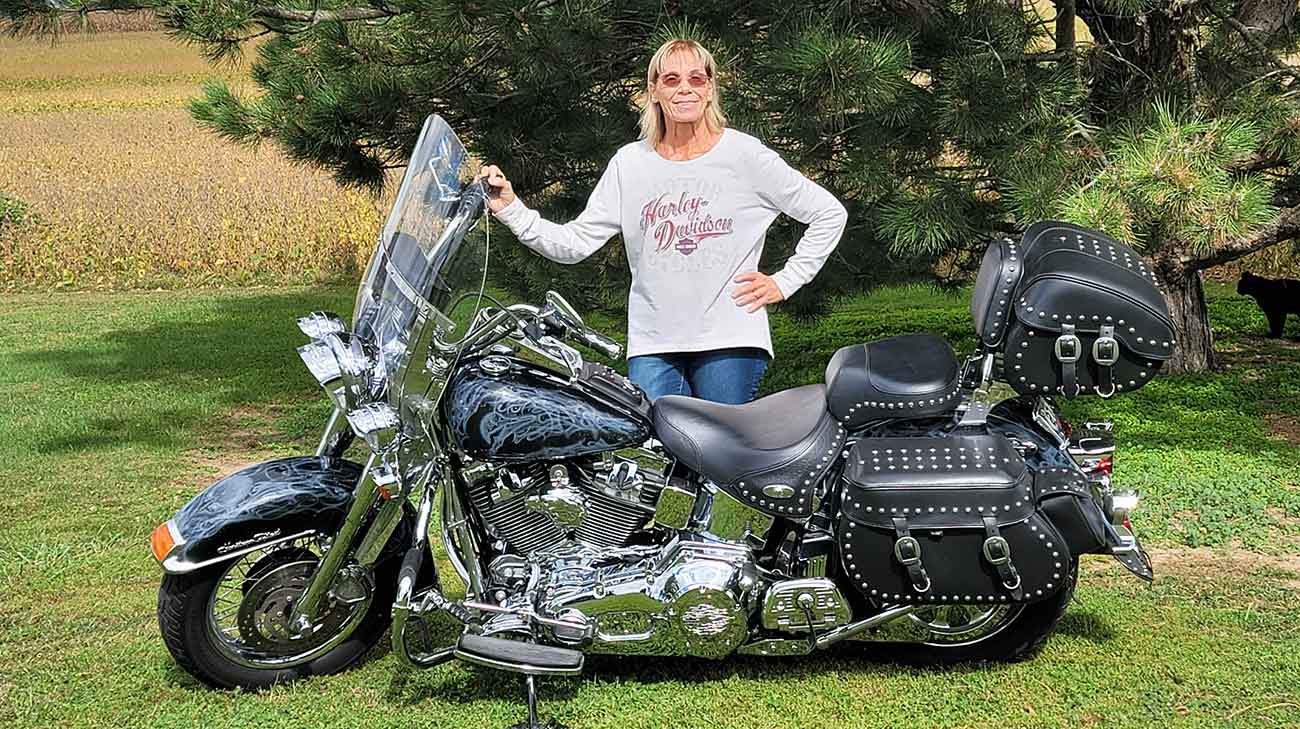 Cruising on her own motorcycle alongside her husband was Tamara Oberdorf's favorite way to spend her free time. Tamara, 61, enjoyed taking trips from their home in Green Springs, Ohio — riding locally and traveling as far away as Alabama.
In 2014, severe stabbing pain in her lower back put an end to those rides. She sought medical help close to home and was diagnosed with degenerative disc disease.
"The pain would come on randomly and I'd scream because of the intensity. Many times I wouldn't be able to move for a solid week," remembers Tamara.
Over the next few years, she tried over the counter medication, physical therapy, prescription medication, spine injections and pain blocks to keep the excruciating pain at bay. But, like so many with severe back pain, none of those modalities helped.
At the end of 2021, the debilitating pain made Tamara seek treatment an hour and a half away at Cleveland Clinic.
"I really didn't expect to have success," recalls Tamara. "I was so used to not getting any relief."
At Cleveland Clinic, she was connected to a team of pain management specialists.
"Tamara presented with severe and debilitating refractory back pain that was affecting her quality of life," says Shrif Costandi, MD, a pain management physician at Cleveland Clinic.
Testing and imaging confirmed Tamara's previous diagnosis of degenerative disc disease. It also showed evidence of multifidus (deep back muscles) dysfunction, which was further confirmed by clinical examination, as a potential pain generator.
Having exhausted conventional medical interventions, Dr. Costandi recommended implanting an innovative device to bring relief to Tamara.
The device, called the ReActiv8 Implantable Neurostimulation System, consists of a pulse generator, two leads and four electrodes which are all strategically placed to target the nerves of the lumbar multifidus muscle, which functions to stabilize the spine. The pulse generator can deliver stimulation between any pair of electrodes on each lead. The device was implanted in her right hip during a minimally invasive outpatient surgery.
"This is the first approach that focuses on restoring muscle function by stimulating the muscle and reconditioning it to function properly again, which helps with pain relief," explains Dr. Costandi. "Many pain modalities just deaden nerves to stop pain transmission."
Twice a day, Tamara uses a remote control to turn on the device which pulsates 60 seconds and pauses for 90 seconds during a 30-minute period. In essence, the pulses "wake up" the muscle. ReActiv8 does not provide on-the-spot relief, but does reduce pain over time and is a lifelong therapy.
"My implant has opened up my life in so many ways. I'm riding on the back of my husband's motorcycle, going to weddings and lounging in my hammock," says Tamara. "I receive exceptional treatment at Cleveland Clinic and I thank God every day for the care from my medical team."
Related Institutes: Orthopaedic & Rheumatologic Institute, Neurological Institute
Patient Stories
Patient Stories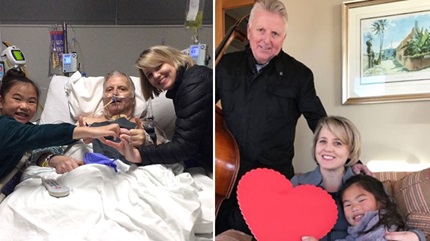 May 31, 2023
"Donors and caregivers. They're the real heroes. They sacrifice so much, and we wouldn't be here without them."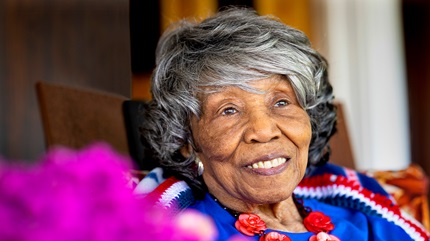 May 30, 2023
"I woke up coughing, and I couldn't move anything on my right side. I knew I had a stroke."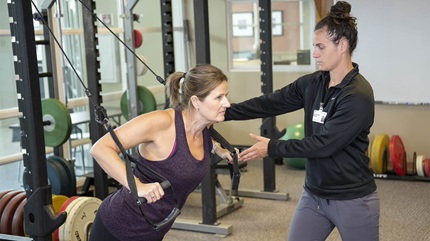 May 25, 2023
"Watching all the challenges my mom was facing made me rethink how important weight training is as we age."