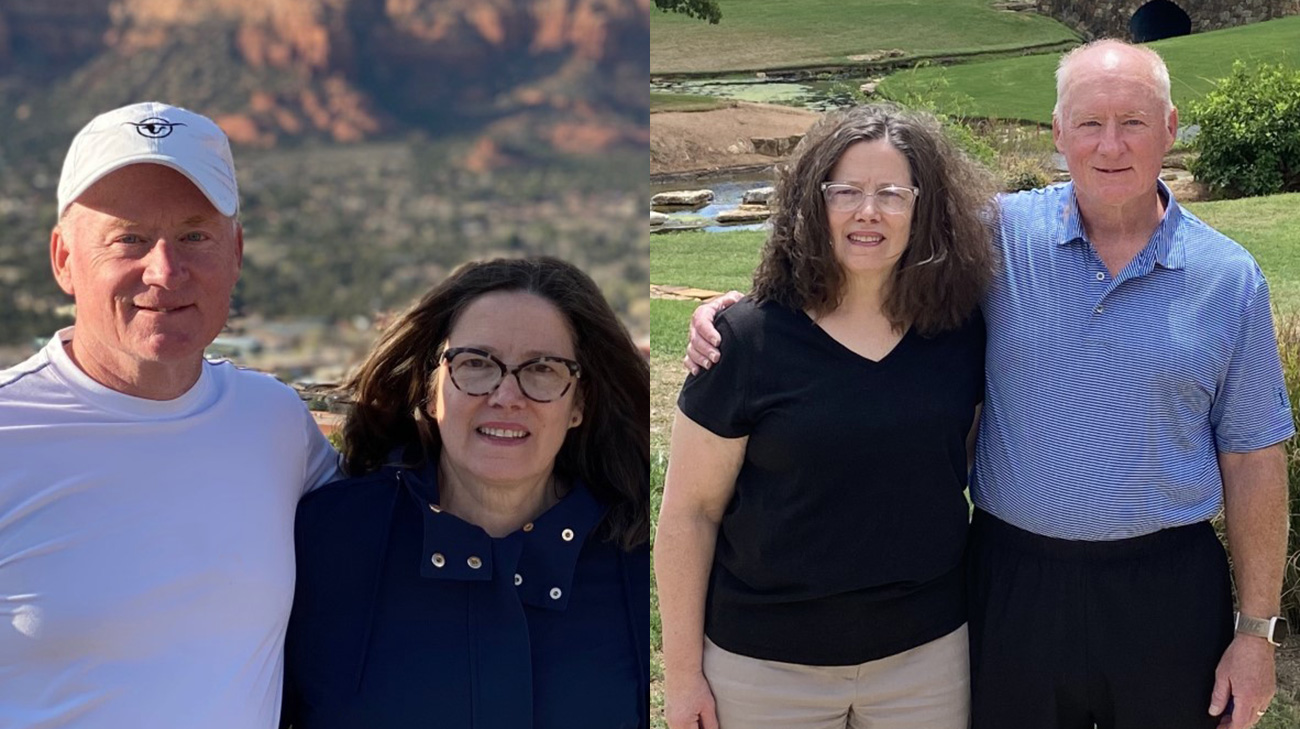 Georgetown, Texas resident Jim Senary has a passion for sharing knowledge. So, when the Urology team at Cleveland Clinic asked him if he wanted to be the first patient to trial a new surgical procedure to remove his prostate cancer, he said "yes" without thinking twice. He had full trust in his surgical team.
A part-time college professor who is "hooked" on teaching the next generation, Jim says, "How else are we going to advance medical knowledge?" For 10 years, the retired GM finance manager had been under medical observation for elevated PSA numbers. In 2021, another biopsy was suggested and Jim decided to research the best place to go for a second opinion. He talked to family and friends and scoured the internet and says Cleveland Clinic "kept coming up" as the place to go. He decided to travel to Cleveland and have the biopsy at Cleveland Clinic where cancer was detected.
It just so happens that Jim and his wife, Debra, had lived in Cleveland until nine years ago when they moved one of their daughters to San Antonio (their other daughter lives in Bay Village, Ohio). That's when they decided to move to Texas where Jim continues to teach college finance classes remotely.
Jihad Kaouk, MD, says Jim presented at a time when a new robotic approach using a single incision into the bladder had been developed to regionalize surgery directly to where the disease is. Since the gas bubble required to perform robotic surgery was now confined to the bladder and avoids the abdomen, he was now able to breathe on his own without the need to be attached to a ventilation machine. Jim was otherwise a healthy patient with localized prostate cancer and was excited about the idea of doing the surgery while technically awake. Dr. Kaouk is Director of the Center for Robotic and Image-Guided Surgery at Cleveland Clinic's Glickman Urological & Kidney Institute.
"Dr. Kaouk talked to me about my options, including radiation or continuous observation, but I said what are we waiting for?" says Jim. For the first time, Dr. Kaouk and the surgical team used an epidural and "twilight" sedation, rather than intubated general anesthesia.
"It is a similar type of anesthesia used for a colonoscopy, so Jim was not fully out, and we were able to ask him questions during the procedure," Dr. Kaouk explains. "The advantage is that we could do it as an outpatient surgery."
"I was nervous about the epidural, but the anesthesiologist put his hand lightly on my back and counted my vertebrae and lightly pressed in and that was it," says Jim. "Following the procedure and some rest in the recovery room, I was discharged that same day and walked out of the hospital."
Jim had the surgery in July 2022, and after removal of the catheter and another follow-up appointment to ensure healing, he was thrilled to start back on his workout routine of running and lifting weights just eight weeks later.
Dr. Kaouk says he and his team have since performed this surgery with twilight sedation on a handful of patients and they are seeing its benefits, including faster recovery time, less use of narcotics for pain control, and faster time to full bladder control. He explains that this robot-assisted technology has been used for other procedures, and after nine years in development, this was the first time it was used without intubated general anesthesia to remove prostate cancer.
"As we observe the outcomes of this surgery on healthier patients," he says, "we will be able to safely expand this robot-assisted surgery without intubated general anesthesia to others who have lung or cognitive health issues."
And this is all thanks to patients like Jim Senary who have a passion for knowledge and a willingness to be a part of medical advances that can help save lives.
Jim just hopes others will be vigilant in getting the care they need. "This was a better experience than I could have ever hoped for, and I encourage all men to ask themselves 'when was last time I had a PSA test?'"
Related Institutes: Glickman Urological & Kidney Institute, Cleveland Clinic Cancer Center
Patient Stories
Patient Stories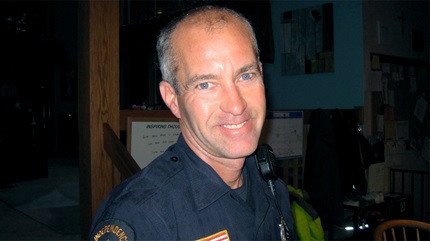 Feb 2, 2023
"I asked Dr. Gillinov if I could get back to where I was after my surgery, and he responded, 'You'll be better. You've been doing everything with a misfiring engine. We're going to fix the engine.'"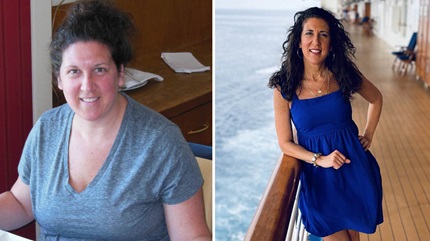 Jan 31, 2023
"You have the support of health experts and other people in the group. If I can do it, anyone can do it. It's something you can stick with and feel good about."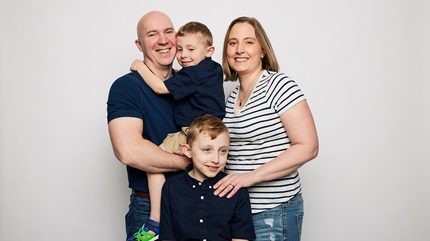 Jan 27, 2023
"We're thrilled that we've gotten 10 years and hope to get 10 more."