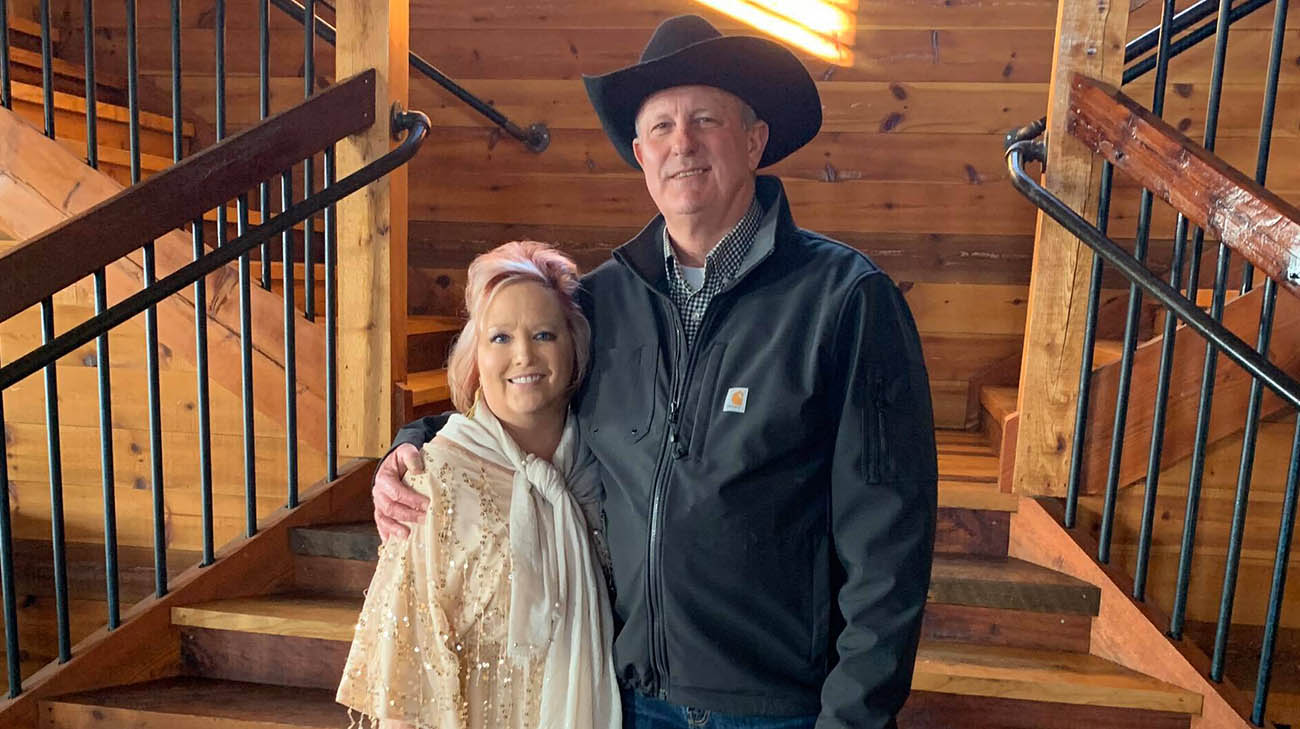 Despite battling polycystic kidney disease (PKD) her entire adult life, and seeing how PKD wreaked havoc on her brother's and family's health, Sheri Beck-Eyssen of Medina, Ohio, has always stayed positive.
"There are a lot of people with worse medical problems," says Sheri, age 50, of the genetic condition that required her to undergo a kidney transplant in 2010. "I believe where there's a will, there's a way. You just forge forward, and that attitude has helped me live an amazing life."
PKD has affected Sheri's family for generations. Her grandmother passed away from kidney failure related to the condition. Doctors also diagnosed her older brother, Scott, with PKD. He ended up undergoing a transplant in December 2021.
Interestingly, Sheri and Scott have both been treated by Cleveland Clinic nephrologist Richard Fatica, MD, and have undergone transplants with surgeon Venkatesh Krishnamurthi, MD.
According to Dr. Fatica, PKD – which currently affects about 500,000 people in the U.S. -- causes cysts to grow in the kidneys. Over time they become so large the kidneys begin to fail. The disease can lead to high blood pressure, and almost always, dialysis and/or transplant.
"Over time, PKD will stop the kidneys from being able to support normal function," he explains. "While dialysis and transplant are really the only two options we have right now to replace function when kidneys fail, there is promise on the horizon with one FDA approved therapy and possibly more from experimental medications that may help slow its progression."
Weighing just over 5 pounds at birth, Sheri was rather ill for most of her childhood – a situation she feels was impacted by PKD. Until being diagnosed at 16, Sheri had been unaware she also had a horseshoe kidney, a condition in which an individual's two kidneys are fused into one large one. As she grew older, reaching 5 feet in height, Sheri lived with an oversized, 6 pound kidney that was too large for her body.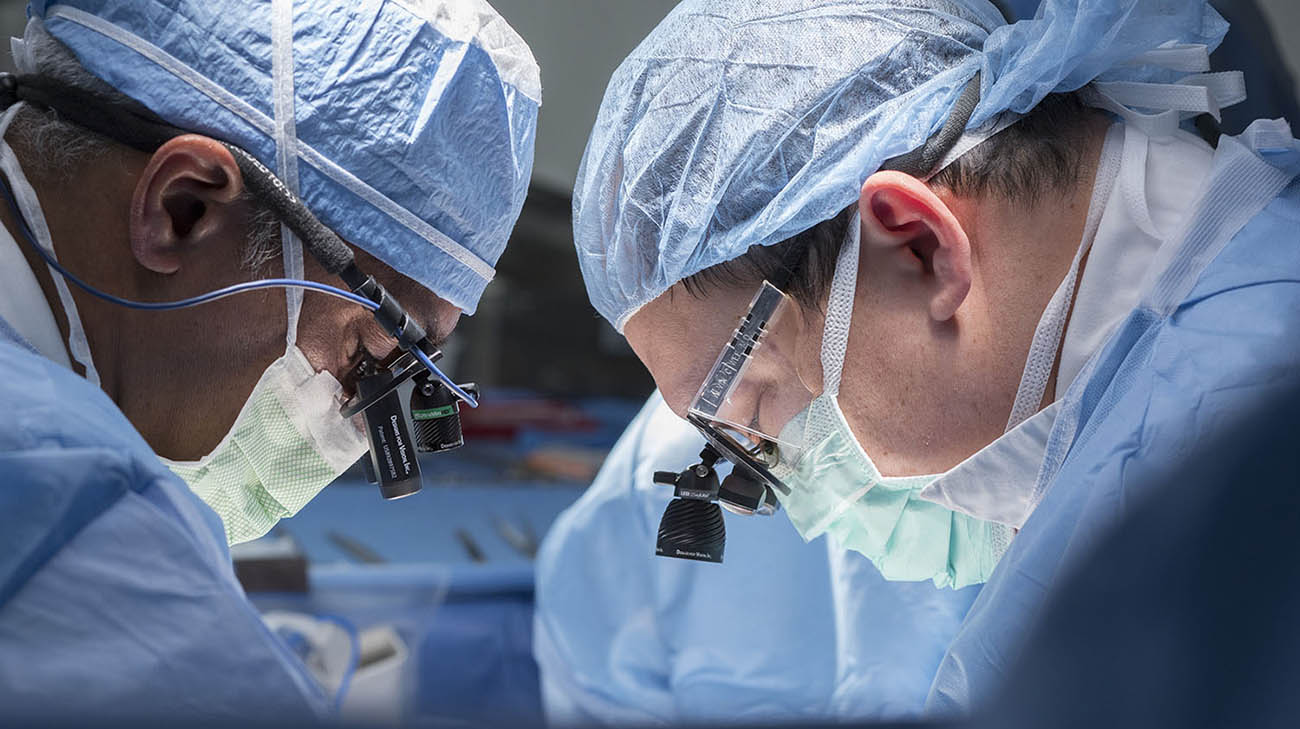 Dr. Krishnamurthi (left) performing surgery at Cleveland Clinic. (Courtesy: Cleveland Clinic)
"It could definitely be painful at times, with all my organs shoved into this little pelvic cavity," Sheri states. "And for women, PKD can lead to other complications, like a lot of urinary tract infections (UTIs). But I was raised in a family where, sick or not, we weren't going to let anything be a game-stopper for us. Never in a million years."
Too sick after her initial diagnosis to stay at the University of Toledo beyond her first semester, Sheri moved back home and enrolled at Baldwin Wallace University, earning both an undergraduate and graduate degree. She embarked on a career with a global management consulting firm. She's been with the same company for 23 years.
"PKD was always manageable," she adds. "You can live a normal life, despite the complications." However, Sheri's condition worsened. She began experiencing severe pain, occasional nausea and even a bout with blood clots that required hospitalization and a medically induced coma. Still, she persevered, continuing to work and pursue her MBA while waiting for a donor. Days before she would have to begin dialysis, her living donor – a family friend – was a match. Soon after, Dr. Krishnamurthi performed the transplant. Sheri underwent a radical nephrectomy, an open surgical procedure where surgeons removed her entire kidney in order to make room for her new kidney.
The positive impact of receiving a new kidney was almost immediate, Sheri recalls. "I could notice a difference right away. My eating improved, my color, everything changed for the better." Ever since, she has been diligent about taking her anti-rejection medication and getting quarterly blood draws and check-ups with Dr. Fatica, whom she calls "one of the most loving and caring doctors I've ever had."
Inspired by how transformative kidney transplants were for her and her brother, Sheri has devoted much of her free time volunteering with the Kidney Foundation of Ohio (KFO). Dr. Fatica is not surprised by her devotion to raising awareness of and funding for kidney disease treatment and research.
"One of the common themes in PKD families is their willingness to get involved as activists for kidney patients and research," he states. "As a group, they tend to be very vocal in their support of people with kidney disease – and that's been true of Sheri."
With firsthand knowledge of how kidney transplants save and enhance lives, due to her personal experience and those of her other family members, Sheri is thankful for the thousands of people who have selflessly donated a kidney. She's hopeful more people will consider doing so, since about 100,000 Americans are currently waiting for a kidney transplant.
"Donating a kidney is such a selfless act, and one that is such a blessing for me, Scott and so many other recipients," Sheri says. "I hope my story inspires others to consider being donors. That's what it's all about."
Related Institutes: Glickman Urological & Kidney Institute
Patient Stories
Patient Stories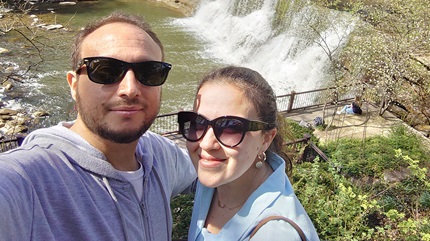 Sep 18, 2023
"Besides my first transplant, I've had other noninvasive surgical procedures, and I needed pain medication for all of them but not this time."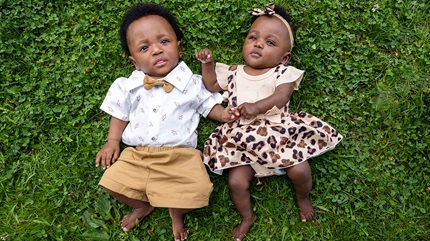 Sep 15, 2023
"Thinking about everything Kimyah and DJ have been through, it was hard to imagine us ever getting to this point. It was unclear if they would be able to do anything by themselves. Now, they're trying to do everything by themselves."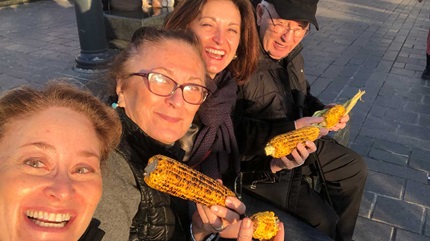 Sep 15, 2023
"My advice to others would be not to ignore changes in your body. Don't rationalize, like I did. Pay attention and ask your doctor to help you check them out."