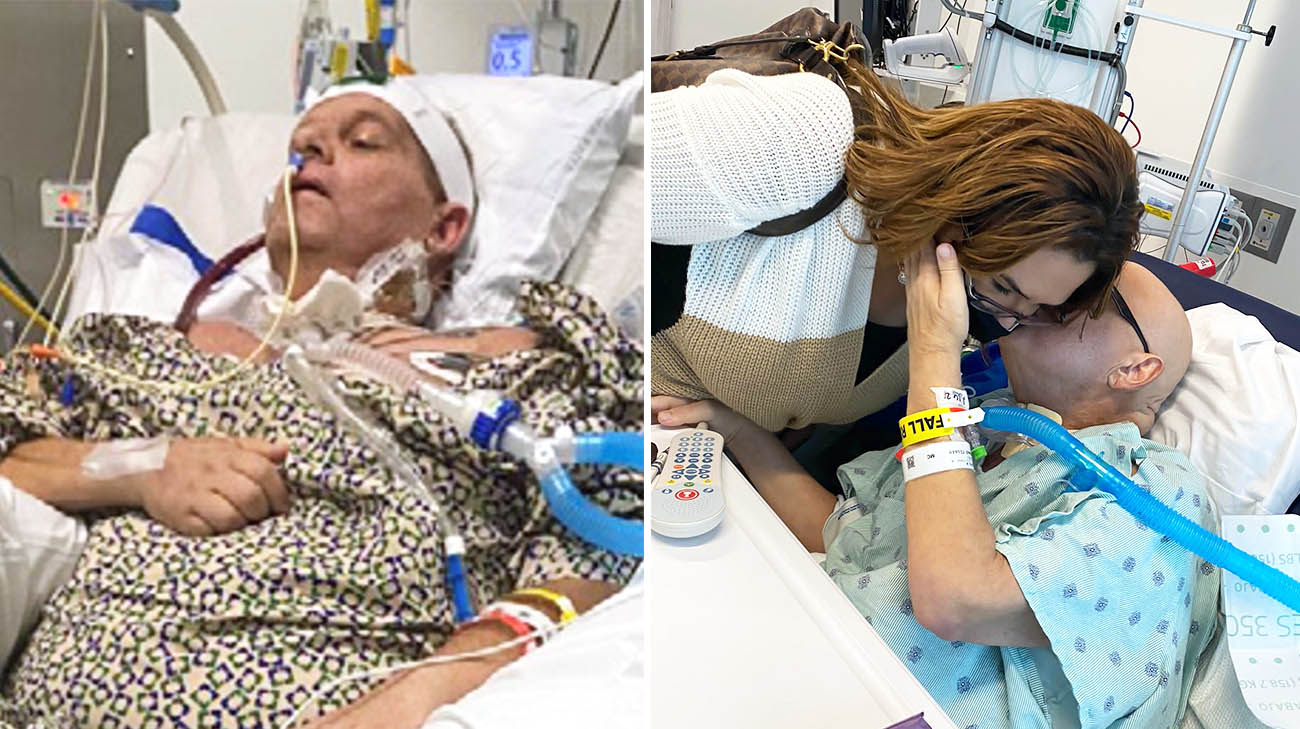 When he wasn't in a medically induced coma, Kalil Masri, MD, would open his eyes each morning, searching to find the posters in his hospital room. Staring wearily at the collage of photos including his wife and four children, Dr. Masri would somehow summon the strength to keep living despite the ravaging effects of COVID-19.
He did it day after day, during his 230-consecutive-day stay in two Michigan hospitals and, ultimately, Cleveland Clinic. In January 2021, he underwent a double-lung transplant surgery after complications from COVID-19 wreaked havoc on his body.
"Every day, I'd wake up and look at their pictures. That gave me the drive to just keep going," says Dr. Masri, 53, a cardiologist and critical care specialist at a Michigan hospital, where he treated numerous patients with COVID-19, during the first six months of the pandemic. "I wanted to see my family again, my wife and kids."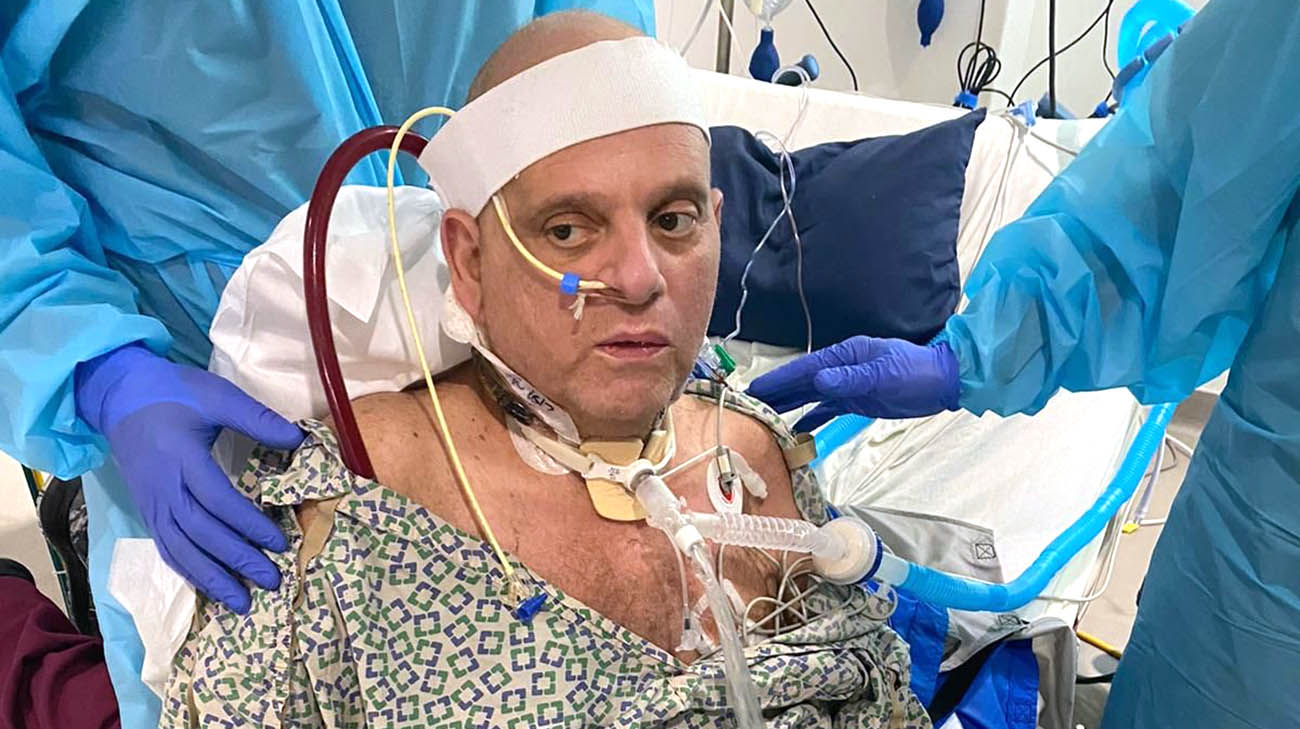 Dr. Masri spent 230 consecutive days in multiple hospitals because of complications related to COVID-19. (Courtesy: Dr. Masri)
On several occasions, throughout his months-long medical journey, Dr. Masri's wish seemed unlikely to come true. Soon after testing positive for COVID-19 in late July 2020, and self-quarantining at home, his symptoms worsened.
"At first, it wasn't really that bad. Just some malaise," says Dr. Masri. "But as the days passed, I got more short of breath, with a dry cough, and then eventually, I couldn't breathe well at all."
When he became disoriented, Dr. Masri was transported by ambulance to a regional hospital near his home. He wouldn't be back for nearly eight months, as one debilitating condition after another would confound the physicians treating him.
Indeed, his medical chart began to read like a med school textbook: acute respiratory distress syndrome (ARDS); COVID pneumonia; superimposed H influenza; methicillin-resistant staphylococcus aureus (MRSA), which is a serious bacterial infection; kidney failure, that required dialysis for a time; disseminated intravascular coagulation (DIC), a serious condition that disrupts blood flow; and much more.
For the majority of the time, he was intubated and kept breathing through a ventilator. However, his lungs were rapidly deteriorating.
"You name it, I got treated for it," he muses. "I think all the (experimental) COVID treatment drugs were tried on me."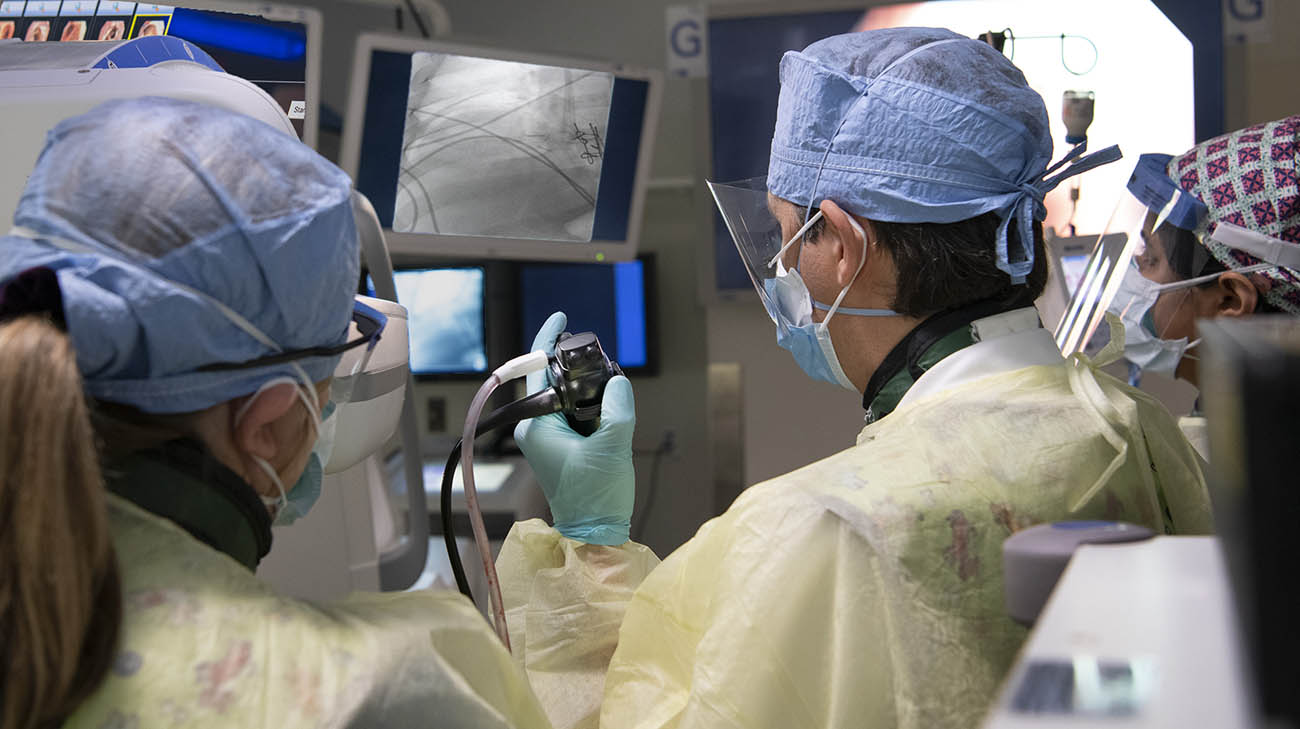 Dr. Masri undergoing a bronchoscopy at Cleveland Clinic, after being discharged. (Courtesy: Cleveland Clinic)
After several weeks, at two Michigan hospitals, Dr. Masri stabilized enough to be able to tolerate the one form of treatment that might enable him to be eligible for the double-lung transplant he would need to survive. Extracorporeal membrane oxygenation (ECMO) is a type of artificial life support that can help a person whose lungs and heart aren't functioning correctly.
However, certain hospitals and treatment facilities offer ECMO, which is why in late September 2020, Dr. Masri was airlifted to Cleveland Clinic. He was immediately placed on the ECMO system, which continuously pumps blood out of your body, purifies it and then pumps it back in.
One of the physicians who treated Dr. Masri upon his arrival at Cleveland Clinic, cardiac surgeon James J. Yun, MD, PhD, quickly ascertained the severity of the situation.
"When he came here, he was in full acute respiratory failure associated with COVID," explains Dr. Yun. "He was quite ill, unstable and not yet a candidate for transplant."
That status changed, Dr. Yun adds, due to the heroic, non-stop efforts of the entire intensive care unit (ICU) team at Cleveland Clinic, which included physicians, nurses, respiratory therapists and other specialists, including pulmonologists Olufemi Akindipe, MD, Marie Budev, DO, who were required to assess and treat Dr. Masri's myriad of conditions. On many occasions, they walked him back from the brink of death.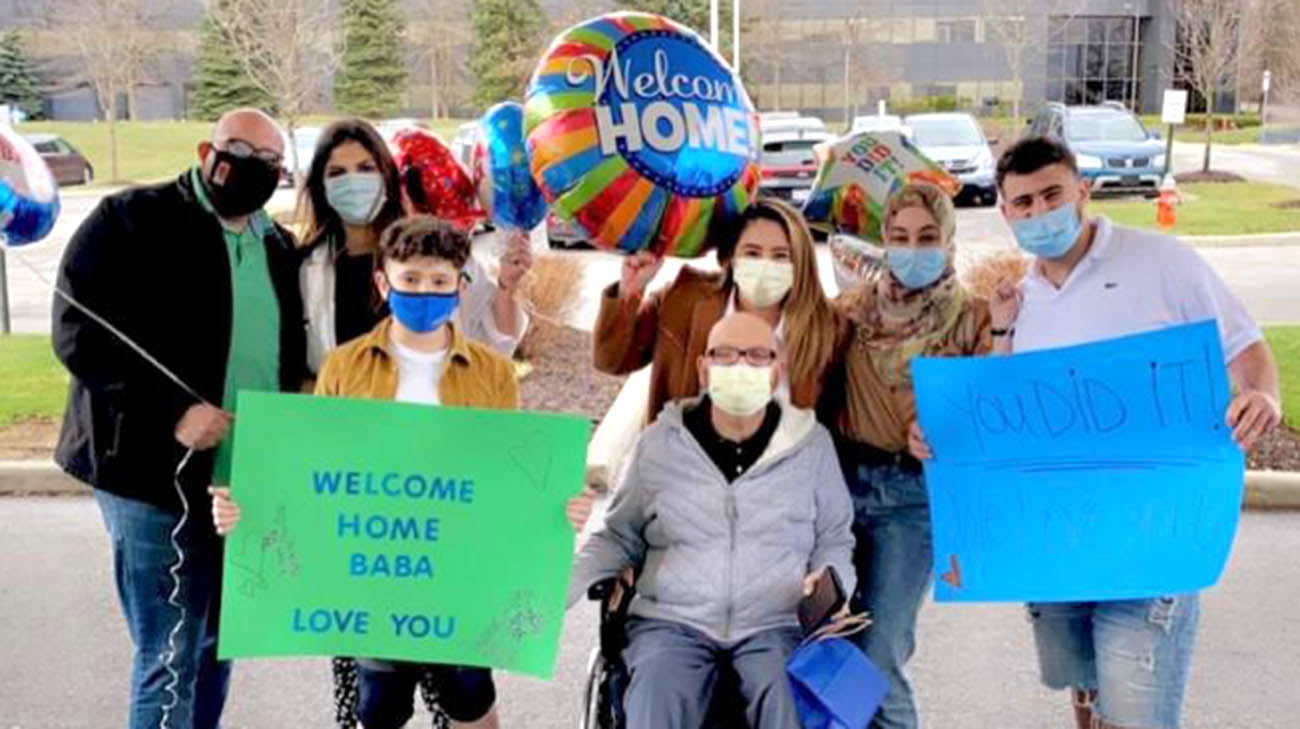 Dr. Masri's family and friends were his constant source of motivation during his medical challenges from COVID-19. (Courtesy: Dr. Masri)
"Dr. Masri faced so many hurdles, but he was such a determined patient and fought through issues that could have seemed futile to others," adds Dr. Yun. Dr. Masri agrees, saying "I never asked 'Why did this happen to me?' I was always optimistic. I always had a smile, (even) on a ventilator."
Thanks to months of ECMO treatment, Dr. Masri's condition improved enough for him to be listed on the transplant list. When a deceased donor was identified, and both lungs were found to be adequate, Dr. Yun presided over an 8- to 10-hour double-lung transplant operation. While Dr. Masri had some post-surgery complications, and had to remain on a ventilator a while longer, he was finally able to return home to his family.
Given the large caseload he endured in the months prior to availability of any vaccines, his primary source of exposure was through interactions he had with patients hospitalized from COVID-19. Dr. Masri hopes his experience will prompt anyone who is not vaccinated to reconsider.
"I've proven to be a survivor," he states. "But if a vaccine had been available for me, maybe if I had gotten COVID I would have had milder symptoms and not ended up needing a transplant."
Dr. Masri continues, "I want people to take this virus seriously. And I want the public to be more considerate of the people around you. If my illness helps other people (get vaccinated), then there is a purpose for me being alive today."
Related Institutes: Heart, Vascular & Thoracic Institute (Miller Family), Respiratory Institute, Digestive Disease & Surgery Institute
Patient Stories
Patient Stories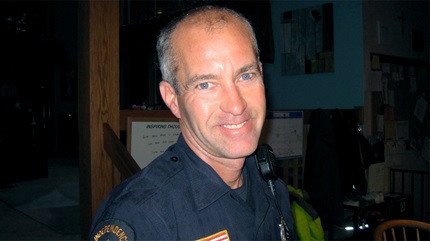 Feb 2, 2023
"I asked Dr. Gillinov if I could get back to where I was after my surgery, and he responded, 'You'll be better. You've been doing everything with a misfiring engine. We're going to fix the engine.'"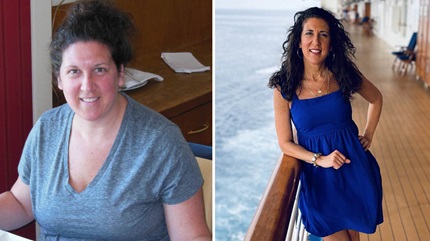 Jan 31, 2023
"You have the support of health experts and other people in the group. If I can do it, anyone can do it. It's something you can stick with and feel good about."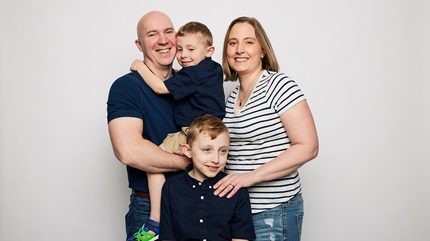 Jan 27, 2023
"We're thrilled that we've gotten 10 years and hope to get 10 more."