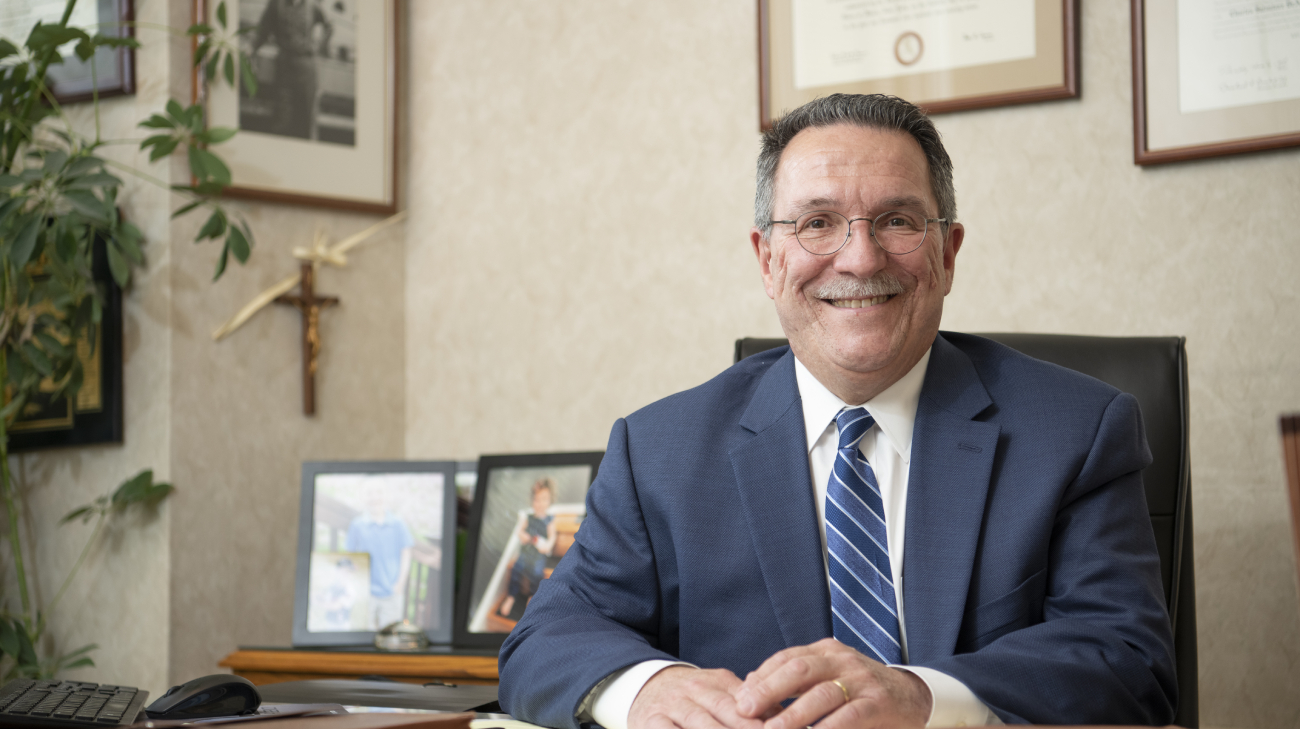 Charles DeAngelo was a law student at Georgetown University when he noticed he had trouble hearing. Although his mother also was hard of hearing from a young age, he shrugged it off and found ways to compensate. In school, he would sit at the front of the classroom. After graduating and becoming an attorney, he continued to compensate, such as by reviewing transcripts to make sure he hadn't missed anything. "Frankly, for a long time, it was doable," he says.
These coping mechanisms worked well until a few years ago. Now in his 60s, Charles found himself straining even harder to make out what was said in legal proceedings and frequently asking people to repeat themselves.
"I'm in a lot of employee hearings, and I negotiate labor contracts for police and fire unions," he says. "I'd be arguing my case, and when a judge would say something to me, I wasn't sure that I had heard it all. I really love what I do, but I started worrying. I told my wife, Debbie, that I might have to stop practicing law if I couldn't fix my hearing problem."
"Although I still gravitate closer to people, especially when we're outside, I don't have to be right in their face. And I love to hear my grandchildren — four grandsons under the age of 9 and a little granddaughter."
The Jamestown, New York, resident finally consulted his primary care physician, who advised him to look into the possibility of cochlear implant surgery at Cleveland Clinic. Charles says he knew about this surgery through some of the disability cases he worked on. He also knew of Cleveland Clinic's reputation. "I didn't want to compromise on my care," he says. "Cleveland Clinic is the gold standard."
He was assessed at Cleveland Clinic's main campus to see if he was a candidate for a cochlear implant, but he learned that his hearing loss, though significant, could be addressed better with hearing aids. He was referred to Jennifer Halter, AuD, CCC/A, at Cleveland Clinic Willoughby Hills Family Health Center.
"When I saw Dr. Halter, I was at a crossroads," Charles says. "I thought, if can't do my job 100 percent, I don't know that I can keep practicing law."
After meeting with Dr. Halter on Oct. 4, 2019, he was fitted with Phonak Audeo M90-RT hearing aids. The high-end technology includes Bluetooth compatibility, allowing him to sync his phone and other devices with his hearing aids. On wearing the hearing aids for the first time, Charles was startled by the sound of his own breathing.
"I'm a childhood asthmatic, and I didn't know that I was still wheezing!" he says. "I hadn't heard myself wheeze in 10 to 15 years. I had no idea. I thought, 'What's that noise?'"
Other revelations soon followed. "Before, I couldn't hear the little girl who lives across the street because she speaks in soft tones. Now I can. And I'm doing cases nonstop! I had hearings last week and am doing Zoom meetings. I'm functioning with no problems," he says. "Although I still gravitate closer to people, especially when we're outside, I don't have to be right in their face. And I love to hear my grandchildren — four grandsons under the age of 9 and a little granddaughter."
He also had stopped going to movies. "My wife felt bad, and she was repeating lines to me. Now, I enjoy them," he says.
Like Charles, many patients put off having their hearing tested, Dr. Halter says. However, the longer that assessment is delayed, the more hearing loss occurs. Because of changes in the brain with hearing loss, hearing can be corrected only to the level of the patient's capacity at the time they first seek help. That's why Dr. Halter recommends a hearing test when a problem is first noticed, no matter the person's age. In this way, even if hearing aids are not yet needed, a baseline is established and subsequent testing can show any fluctuations.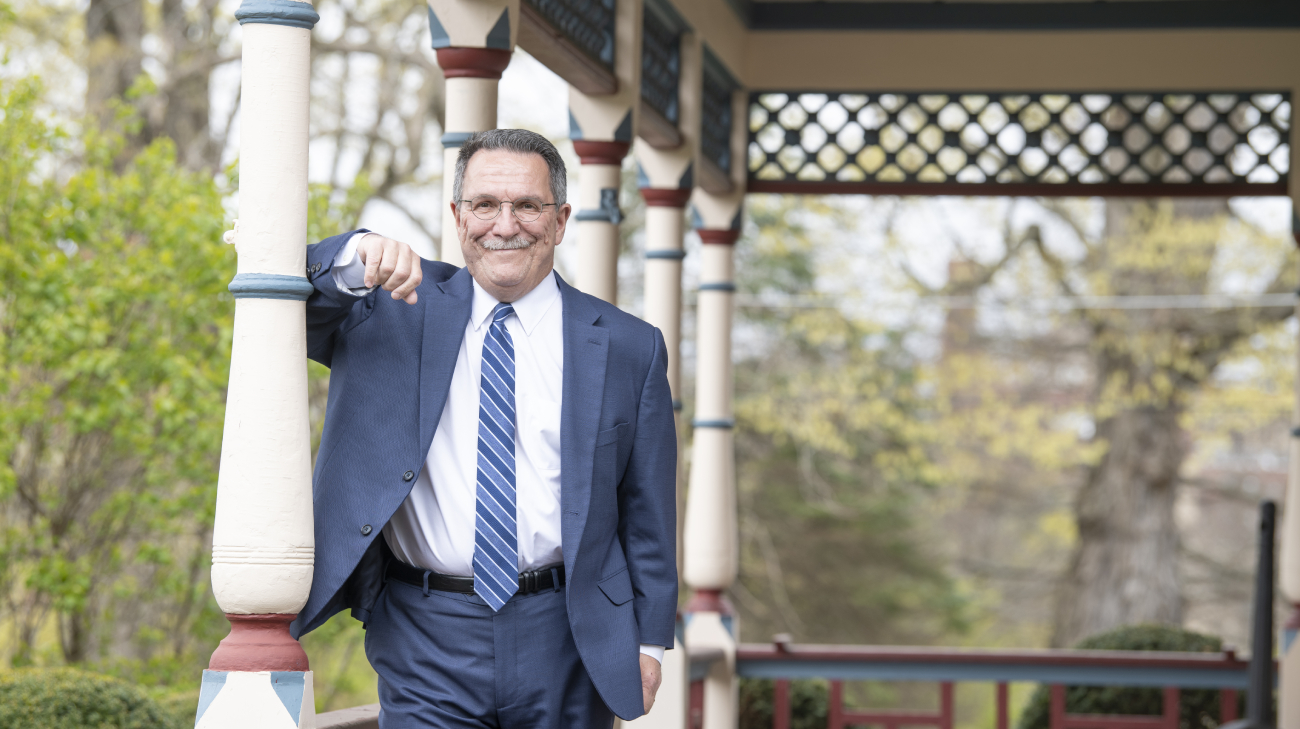 With improved hearing, Charles DeAngelo has no problem working and is enjoying more in life. (Courtesy: Cleveland Clinic)
"There are two parts to the exam," she says. "We're testing the thresholds — the softest sound you can detect — and word understanding. This tells us how clear a signal the nerve receives and can communicate to the brain. The signal can deteriorate because of genetics or aging. That's the piece we can't fix. We can't correct word understanding because that's related to nerve function, and this is where we turn more to counseling and helping patients understand that. Luckily, Charles still has excellent word understanding."
Hearing aids are designed to work best within 6 feet of another person, she says, likening them to a microphone on a stage. "They do what they can to filter out background noise, but a microphone doesn't know if you're 12 feet away or 6 feet. More advanced hearing aids are able to automatically adapt to more complex environments."
Not everyone is in Charles' position of needing the most advanced technology. "We offer multiple levels of hearing aids," she says. Cleveland Clinic sets itself apart in audiology care by focusing on the needs of the patient. "We don't make a commission. We aim for the best possible management of a patient's hearing loss, whether they need hearing aids or a cochlear implant. We don't push because we want them to be comfortable making the decision on their own timeline."
Dr. Halter notes that the stigma of "looking old" by wearing hearing aids is fading. "We see younger and younger people coming in, and they aren't concerned about what they look like. This is in part because, with everyone wearing earbuds, this is something normal in their lives."
In general, she advises that anyone experiencing frequent ringing in their ears should have a hearing test. "Ringing in the ears is extremely common, and hearing loss is a very common cause," she says. She also recommends a baseline hearing exam for people in their 50s.
Charles says that he is glad he sought help at Cleveland Clinic and is especially grateful to Dr. Halter. "She's on my Christmas list," he says, adding, "it's a short list."
Related Institutes: Head & Neck Institute
Patient Stories
Patient Stories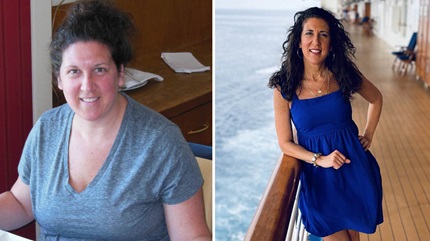 Jan 31, 2023
"You have the support of health experts and other people in the group. If I can do it, anyone can do it. It's something you can stick with and feel good about."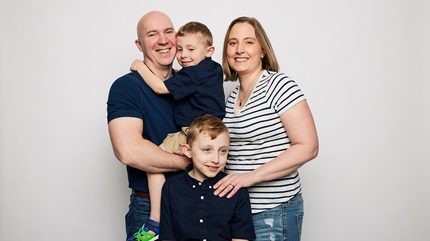 Jan 27, 2023
"We're thrilled that we've gotten 10 years and hope to get 10 more."
Jan 26, 2023
"The ICARE program is important because it's right here in the community, reaching out to the people who live around the hospital and need help."