Amanda Gruendell loved everything about being pregnant, including her daily bout with morning sickness. "I know morning sickness sounds awful to a lot of people," says Amanda, who lives in Syracuse, Utah, with her husband, John, and their 4-month-old daughter, Grace. "But to me it was something that I never thought I would get to experience."
Amanda was born without a uterus, which doctors discovered when she was 16 after she hadn't yet gotten a menstrual period. The condition -- known as Mayer-Rokitansky-Küster-Hauser (MRKH) syndrome -- was a devastating diagnosis, because Amanda had dreamed of being a mother one day.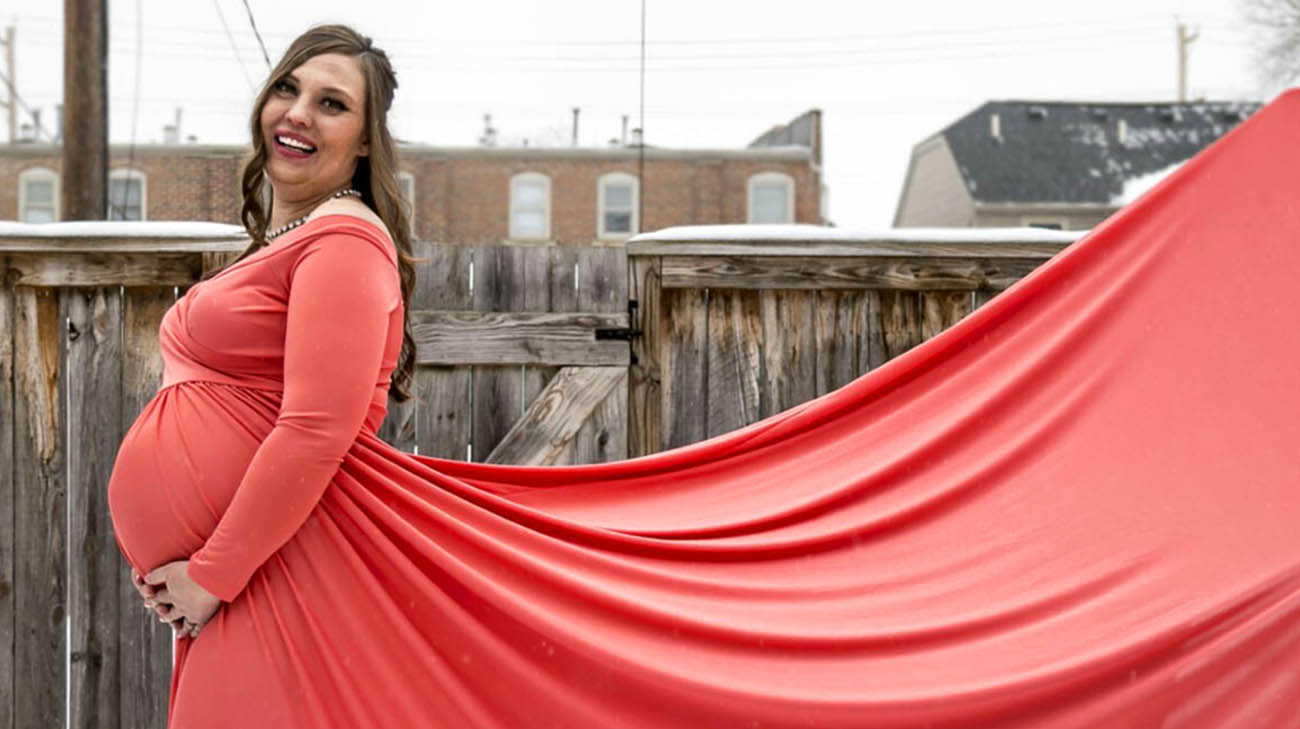 Amanda never thought she'd get to experience her own pregnancy journey. (Courtesy: Nikole Breanna Photography)
"I remember asking the doctors at the time, naively, 'Well, what about a transplant? Is there such thing as a uterus transplant?'" recalls Amanda. "And they said, 'Oh, no. That probably won't ever happen in your lifetime.'"
But it did. Amanda is the eighth woman without a uterus to undergo a uterine transplant at Cleveland Clinic, which pioneered the procedure, in the United States, in 2016. She's the fourth woman so far in the Cleveland Clinic trial, to deliver a healthy baby following successful in vitro fertilization (IVF).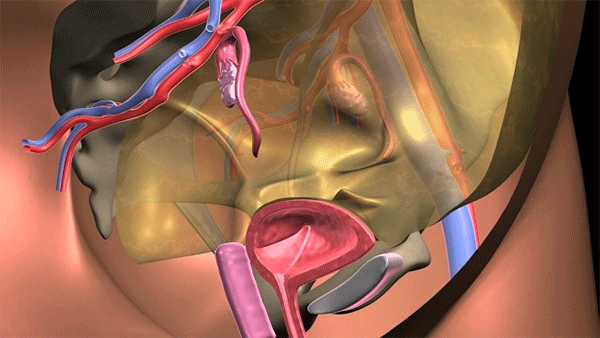 Surgeons at Cleveland Clinic have performed eight uterus transplants since the trial began in 2016. (Courtesy: Cleveland Clinic)
According to Uma Perni, MD, who specializes in high-risk pregnancies and is a member of Cleveland Clinic's multidisciplinary uterine transplant team, Amanda had a relatively routine pregnancy and full-term delivery by caesarean section (C-section).
"The most remarkable thing about these pregnancies, including Amanda's, is how unremarkable they are," says Dr. Perni. "In many ways, the pregnancies of patients who have undergone a uterine transplant aren't very different from a normal pregnancy."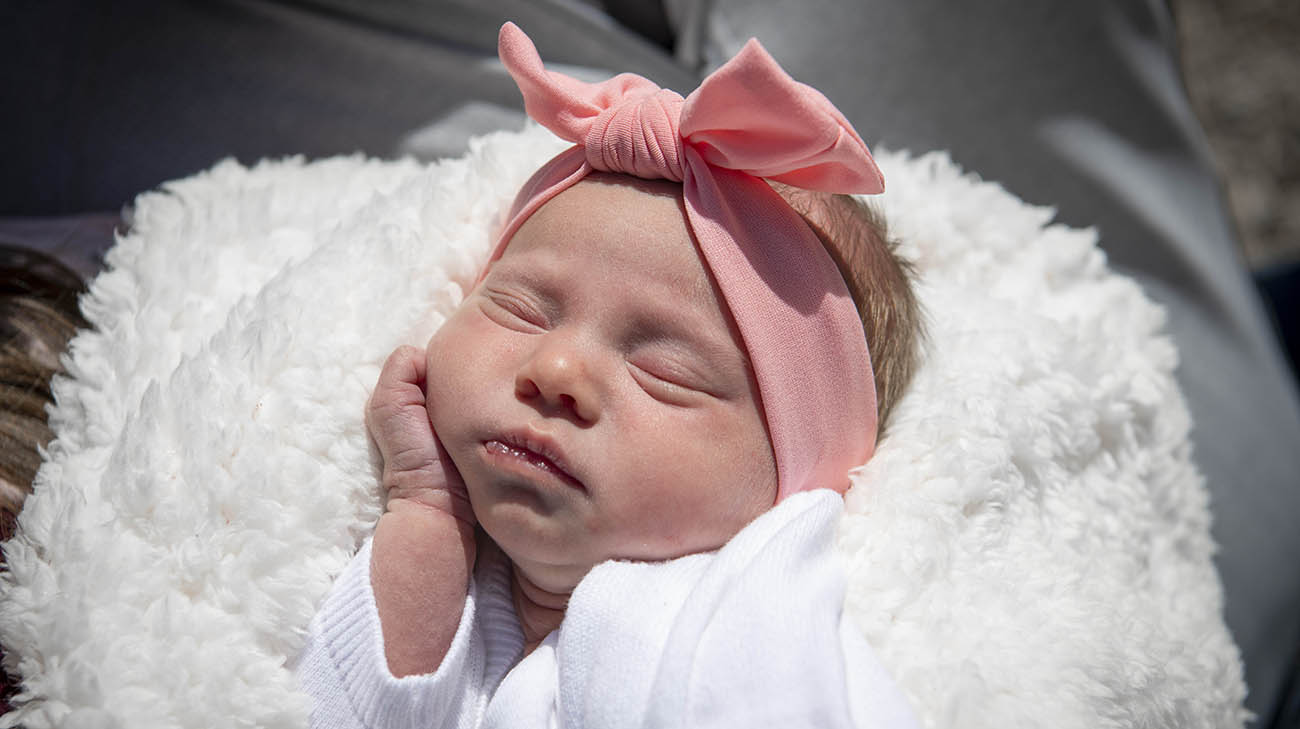 Grace was born 6 pounds, 11 ounces on March 22, 2021. (Courtesy: Cleveland Clinic)
Amanda, who during her first marriage pursued the options of adoption and surrogacy, unsuccessfully, also became involved in infertility and uterine factor infertility (UFI) support groups.
Years later, at the age of 32, Amanda learned about Cleveland Clinic's uterus transplantation program. "I have a friend who was also born without a uterus," Amanda explains. "She reached out to me about the program and encouraged me to pursue it. She thought it might be a great opportunity for me."
Amanda also discovered Cleveland Clinic's multidisciplinary uterine transplant team was seeking applicants for its ongoing, extensive clinical research trial of the procedure.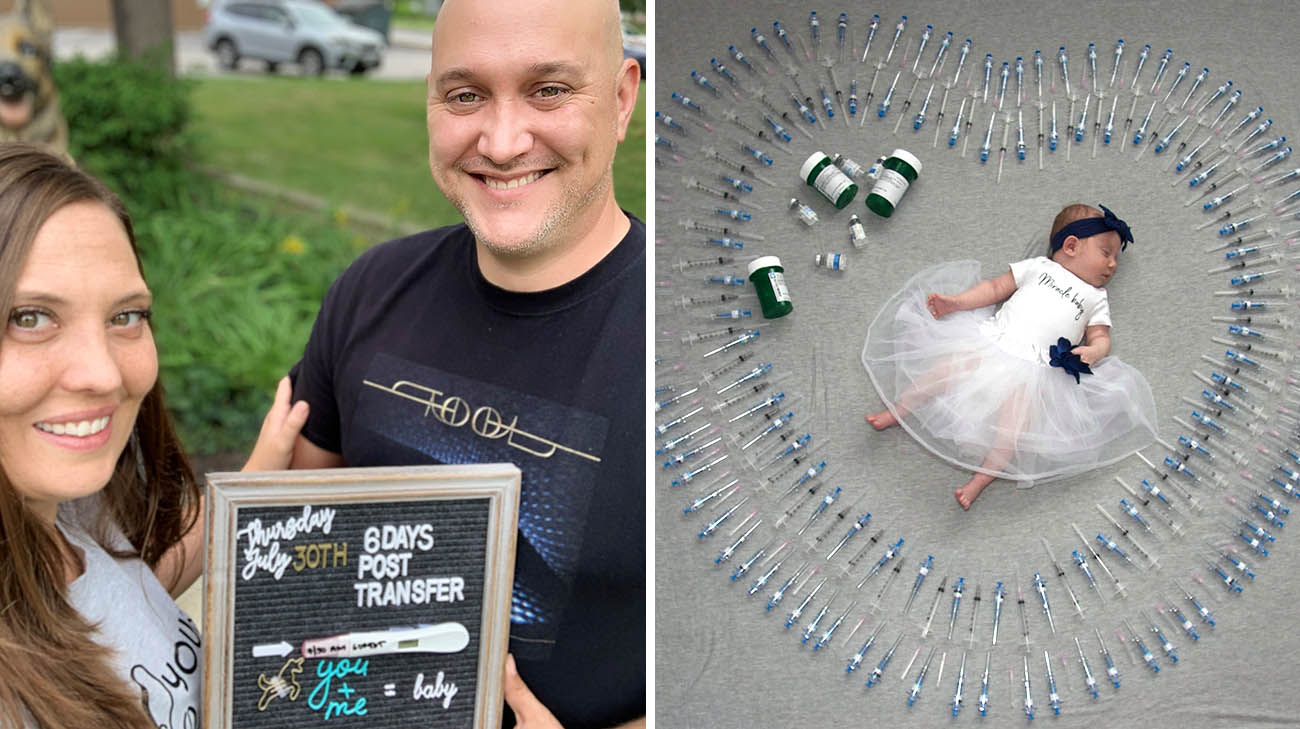 Amanda says she's fortunate and grateful she became pregnant after the first embryo was thawed and transferred into her transplanted uterus. (Courtesy: Amanda Gruendell [left] and Amanda Wilson [right])
Following months of testing and in-depth consultations with several Cleveland Clinic experts in areas such as transplant surgery, obstetrics and gynecology, fertility, neonatology, bioethics, psychiatry, infectious disease and patient advocacy, Amanda was accepted into the trial. Single at the time, a significant factor in being approved was Amanda's supportive team of advocates, including her mother, Janet, sister, Jodi, friends April and Kristen, and soon-to-be-husband, John.
She and John had maintained a friendship for 15 years, after first meeting at a management training program for a restaurant chain. More than a year after she started participating in the trial, they began dating.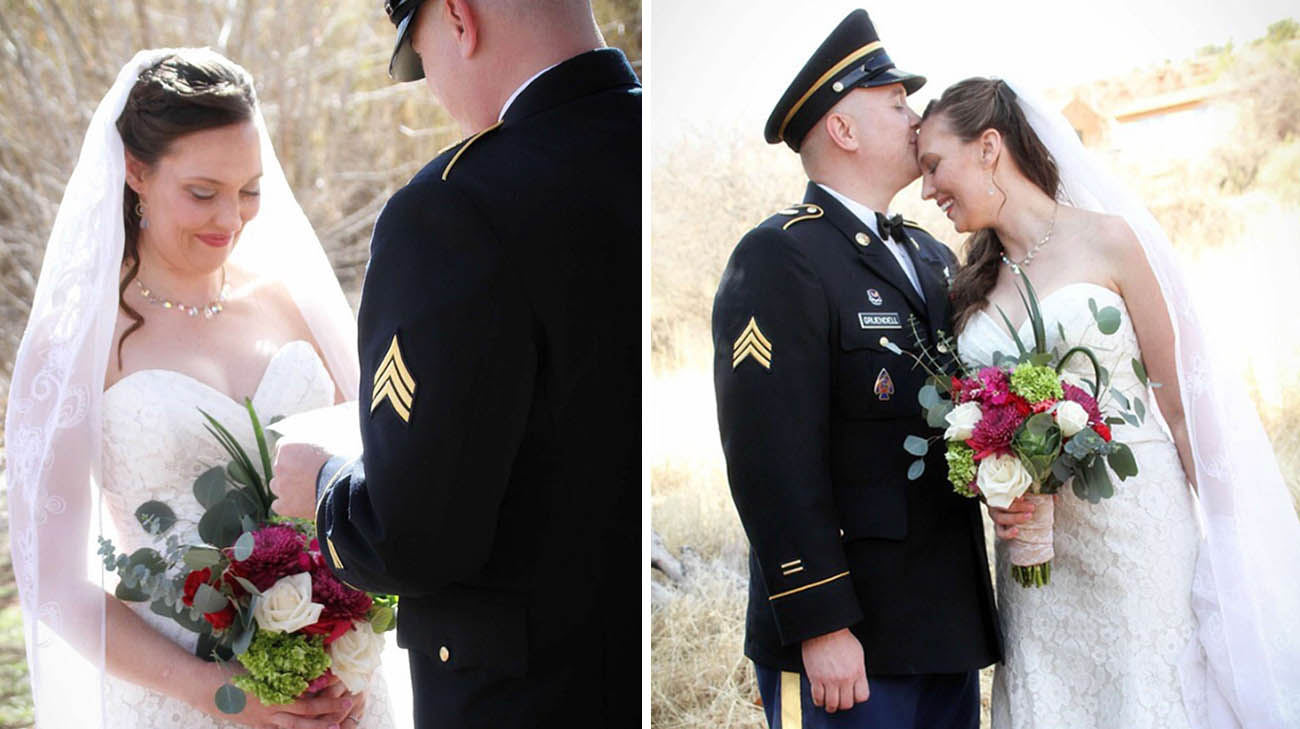 Amanda and John got married in the midst of undergoing IVF. (Courtesy: Every Emotion Photography)
"For the right patient, with the right level of social support and with the right team (of medical experts), uterine transplant can be a safe option," adds Dr. Perni. "Amanda was a wonderful patient, but not everybody has the same will and drive that she has shown."
Once accepted into the trial, Amanda had embryos frozen through IVF in anticipation for future embryo transfer into a transplanted uterus. By stimulating her ovaries with fertility shots, the team harvested mature eggs from Amanda and fertilized them with John's sperm. Afterwards, she began the wait for a uterus from a deceased donor.
Meanwhile, her mother, Janet, was diagnosed with ovarian cancer and, ultimately, would require hospice care. It was during the latter stages of her life, while Amanda was in Nevada, one week before receiving a call about her donor, Janet had a dream. "It may have been a delusion or hallucination, which happens sometimes during end-stage cancer," says Amanda. "I was there when she woke up from it, and she told me, 'I met your daughter. Her name is Grace, and she looks just like you.'"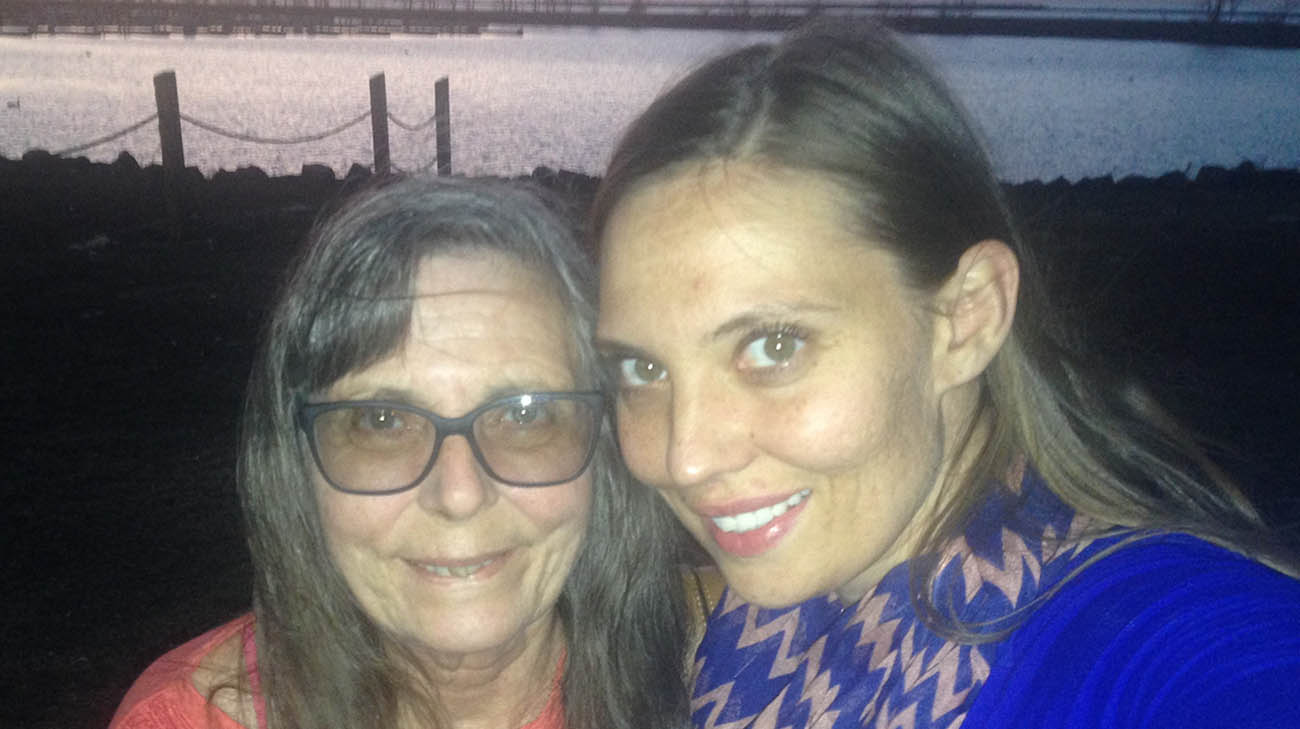 Amanda with her mother, Janet. Janet passed away from ovarian cancer shortly after Amanda underwent a uterus transplant. (Courtesy: Amanda Gruendell)
Adds John, "That was amazing, because it was before you (Amanda) were even ever close to being pregnant."
In January 2020, a donor uterus was recovered by transplant surgeon Andreas Tzakis, MD, gynecologic surgeon, Stephanie Ricci, MD, and their teams. Amanda received her uterine transplant in a 14-hour operation led by Cristiano Quintini, MD. Eight days later, her mother passed away.
"The last time I saw her, right before coming to Cleveland, we got to sit and hug each other. I told her that it was going to be OK, and that I was going to be OK. Mom was part of all this, somehow."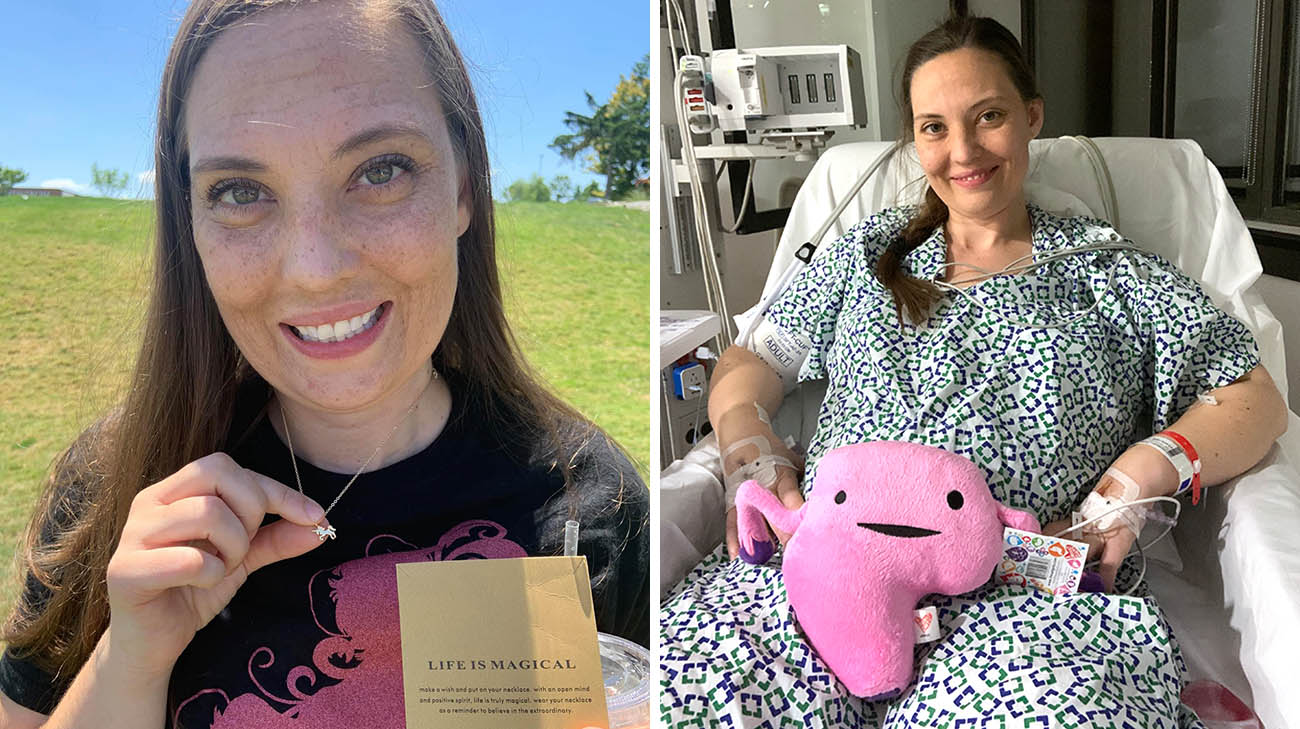 Amanda waited two years for a donor uterus. (Courtesy: Amanda Gruendell)
After Amanda's recovery, which included regular testing to ensure blood was flowing freely into her implanted uterus and that immunosuppressive medications were working to prevent rejection.
Next, an embryo was thawed and transferred into Amanda's transplanted uterus by reproductive endocrinologist Elliott Richards, MD, and his team. Afterwards, the couple waited to see if Amanda would become pregnant. It's a process that doesn't always work initially, but it did for Amanda and John.
"It was just kind of magical that it actually worked the first time," marvels Amanda. "I wish it was like that for everybody, every time."
Eight months later, in a Cleveland Clinic operating room, Grace was born. "I could see them making incisions and then out falls Grace's hand," recalls John. "They pulled her the rest of the way out, and then it started raining in the delivery room really bad because everybody's eyes were all watery."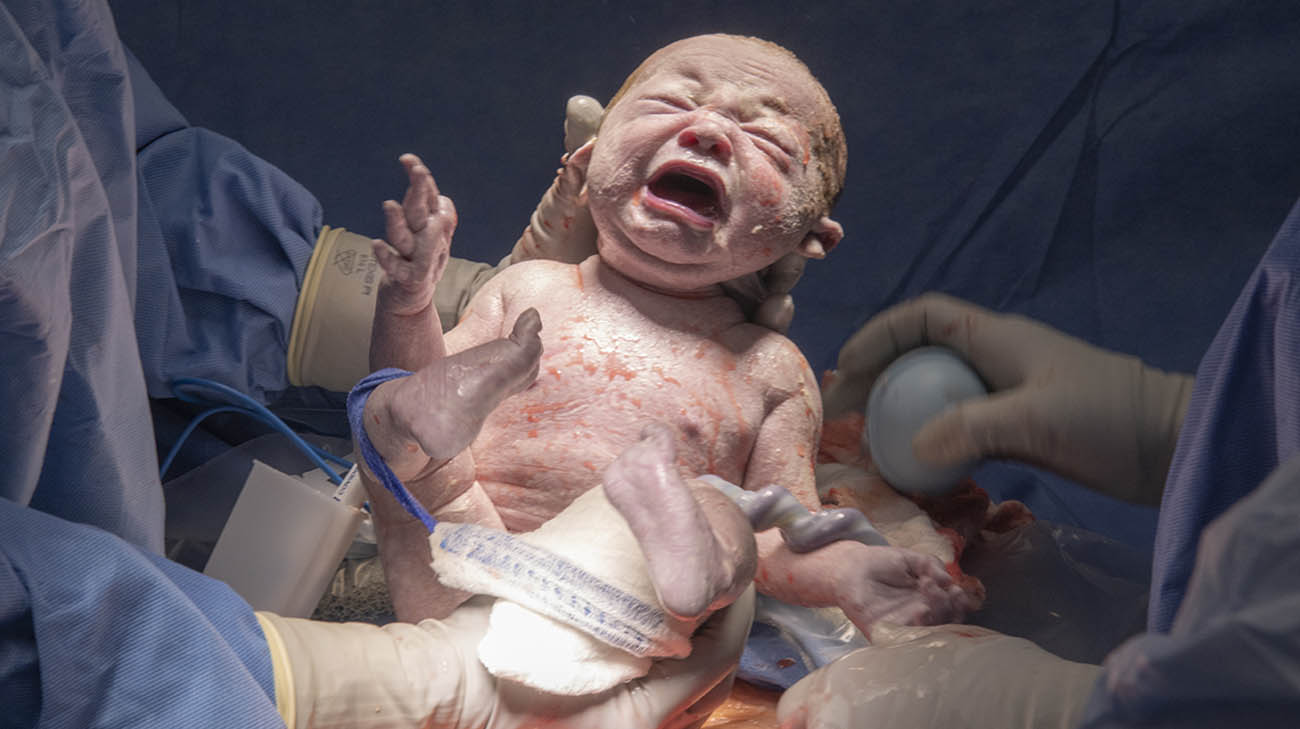 Amanda had a full-term pregnancy with Grace. (Courtesy: Cleveland Clinic)
Amanda eagerly waited for the sound she had longed to hear for years. "She cried! Grace had the sweetest cry ever," recalls Amanda. "And when they brought her to me, and I could kiss her and love on her, she calmed right down and snuggled into my chest. I waited my whole life to meet Grace!"
Amanda, John, their family and friends, frequently reflect on their gratitude towards Amanda's donor's family. "Losing my mom really put things into perspective about how difficult it is to lose a family member and loved one," says Amanda. "We know my donor's family made such a selfless decision for us, and we will be thankful to them for the rest of our lives for the miraculous gift they chose to give us."
Related Institutes: Ob/Gyn & Women's Health Institute, Digestive Disease & Surgery Institute
Patient Stories
Patient Stories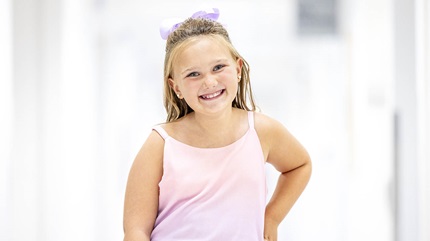 Sep 22, 2023
"This wraps up a chapter in her life we hope we never have to reopen. Audrey handled everything like a champ, and we are so grateful and proud."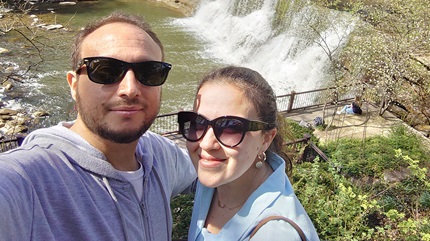 Sep 18, 2023
"Besides my first transplant, I've had other noninvasive surgical procedures, and I needed pain medication for all of them but not this time."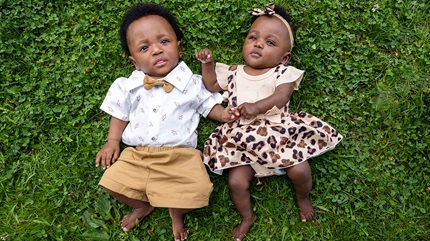 Sep 15, 2023
"Thinking about everything Kimyah and DJ have been through, it was hard to imagine us ever getting to this point. It was unclear if they would be able to do anything by themselves. Now, they're trying to do everything by themselves."