Some might consider Susan Taylor unlucky. She developed blood clots in both her legs and lungs following a double knee replacement in March that resulted in a cascade of health issues. But not Susan. A subsequent chest x-ray found a mass in her left lung and likely saved her life.
"The complications I experienced were actually a blessing in disguise, because the lung cancer was caught early," explains the 71-year-old Naples, FL, resident.
Facing this new challenge in an already difficult year did not stop Susan from living life to the fullest. After having a PET scan, she and her partner Garry boarded a plane for Alaska, where they summer every year and operate Healing Towers, a nonprofit for mentoring wounded soldiers.
"Having a plan and trusting Dr. Bongiorno and my care team at Cleveland Clinic in Florida also kept me focused and feeling positive. I highly recommend Dr. Bongiorno and robotic surgery for anyone facing a similar diagnosis."
On arrival in Alaska, Susan learned the results of the scan — a 3-centimeter cancerous tumor in her left upper lobe. With that confirmation and a "let's fix it" attitude, Susan began researching her options. "I read about robotic surgery and knew that is what I wanted," she recalls.
Robot-assisted surgery is a minimally invasive alternative to open surgery. The surgeon sits at a computer console and controls four robotic arms to precisely move delicate surgical instruments and a camera positioned inside the patient. The instruments have mechanical wrists that bend and rotate to mimic the surgeon's hand movements, while a monitor provides a full-color, three-dimensional and highly magnified view inside the patient's body.
When Susan told her doctor in Naples what she wanted, he immediately recommended Philip Bongiorno, MD, a thoracic surgeon with Cleveland Clinic Florida in Weston. Susan met with Dr. Bongiorno via a cross-continent video conference while still in Alaska, and she knew she was in good hands. "With a name like Dr. Bongiorno, what could go wrong," she jokes.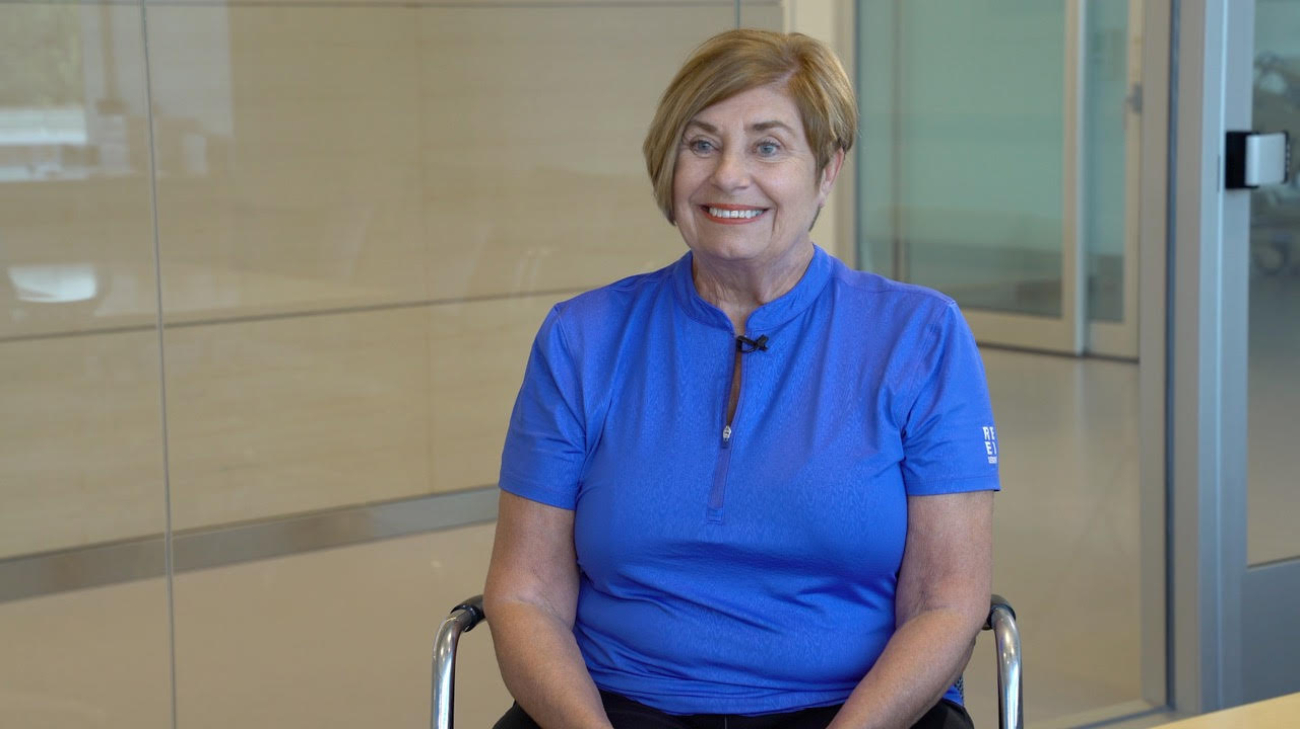 Susan credits the positive reinforcement she received from her care team at Cleveland Clinic Florida with keeping her focused and upbeat during her treatment. (Courtesy: Cleveland Clinic)
After returning to Florida and completing her pre-operative testing, the two finally met in person the day of Susan's surgery on September 24. Dr. Bongiorno used the hospital's newest robotic surgical system, the da Vinci Xi, to remove Susan's left upper lobe and nearby lymph nodes.
"Unlike a traditional lobectomy that entails a large incision and spreading the ribs, a robotic approach requires just four minor incisions and no movement of the ribs," explains Dr. Bongiorno. "That means a lot less pain for the patient, often a shorter hospital stay, and an easier recovery."
A fast recovery is just what Susan wanted. She describes having four small band aids to cover her incisions and a week of soreness following a three-night hospital stay.
"Recovery was a piece of cake," she exclaims. "I was back to playing tennis within three weeks."
Despite being a nonsmoker with lung cancer, the most common cancer killer of men and women in the United States, Susan feels very fortunate. She was diagnosed with localized, non-small cell lung cancer, which has the highest survival rate among lung cancers.
When reflecting on her experience, Susan says she found tremendous inspiration from the wounded warriors she has met over the years.
"Having a plan and trusting Dr. Bongiorno and my care team at Cleveland Clinic in Florida also kept me focused and feeling positive," adds Susan. "I highly recommend Dr. Bongiorno and robotic surgery for anyone facing a similar diagnosis."
Related Institutes: Cleveland Clinic Cancer Center, Respiratory Institute
Patient Stories
Patient Stories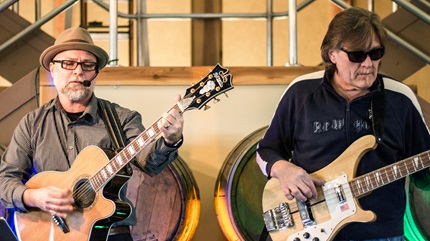 Dec 7, 2022
"It's a whole new life not having a pancreas. I'm just happy to be here, and I appreciate everything Cleveland Clinic has done for me."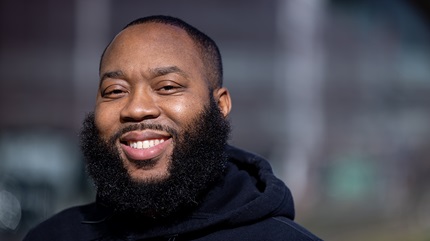 Dec 1, 2022
"Although you may have HIV, there is still a chance for you. There are options for you. You can still get a kidney. You can still come get back to a normal life."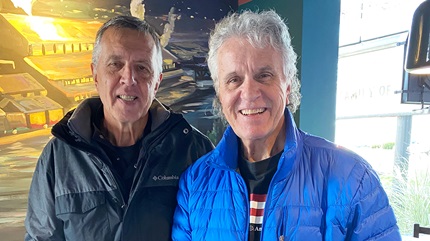 Nov 23, 2022
"Pay attention to your body. If you feel like there's something not right, there's probably something not right."