Reading one of the flyers promoting a golf fundraiser co-organized by his wife, Todd Steele thought "I sure hope somebody helps him out."
That person was Dave Tidrick, who was suffering severe complications from cryptogenic cirrhosis of the liver. Todd hadn't met Dave, and knew nothing about living donor liver transplantation. However, months later, 48-year-old Todd – a certified athletic trainer at Cleveland Clinic Union Hospital in Dover, Ohio – donated a portion of his liver to Dave, saving his life and forging a longtime kinship.
"He doesn't want to be called a hero, but I call him a hero," says Dave, age 50, of Todd. "What we have now isn't a friendship, it's family. We're like brothers."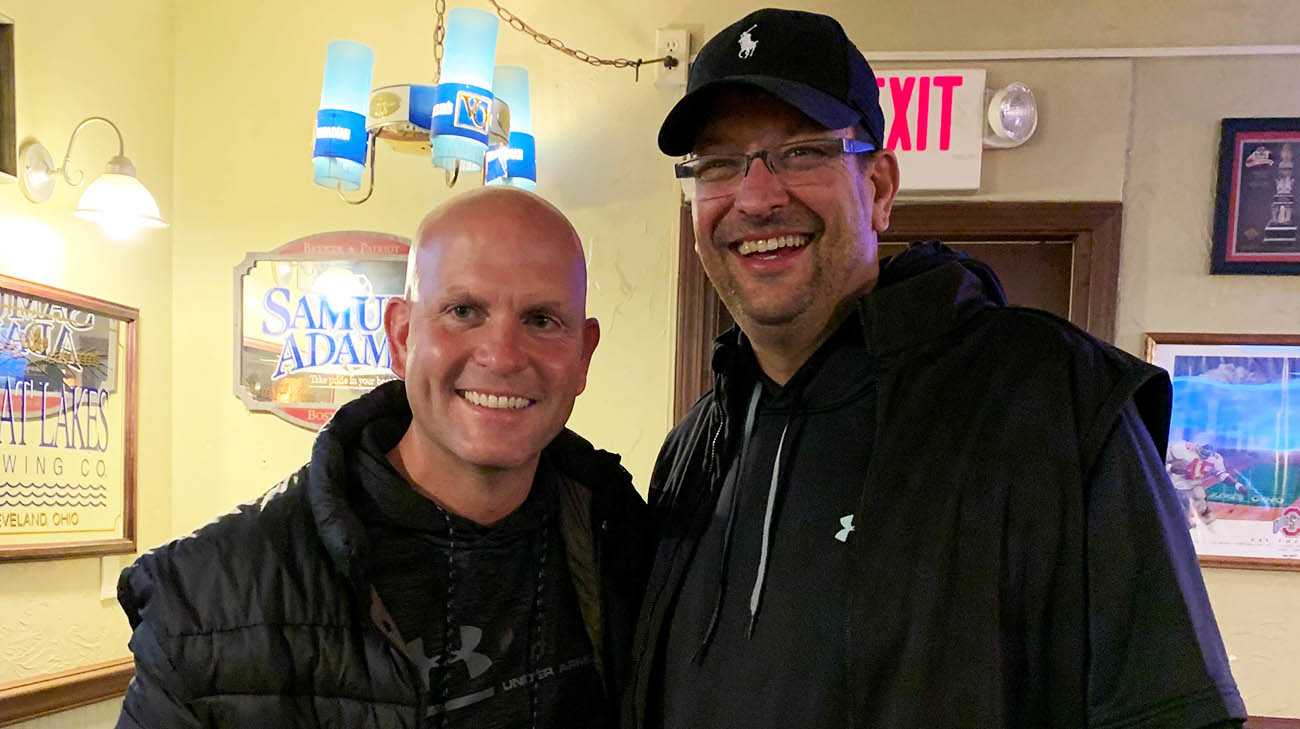 Dave and Todd were strangers prior to Todd donating a portion of his liver to Dave. Today, they remain great friends. (Courtesy: Dave Tidrick)
Their bond is so close Dave asked Todd to serve as a groomsman for his September 2020 wedding to his wife, Jenny, whose lifelong friend is Evy Steele, Todd's wife. Jenny and Evy reconnected in 2019, when Jenny moved back to northeast Ohio to be closer to her fiancé, Dave -- a serendipitous occurrence that ultimately led to Todd being Dave's living liver donor.
"Do you know the expression 'God winks'?" states Dave. "I never really believed that statement, that things happen for a reason, until this happened."
Dave's medical odyssey began about three years ago, when he experienced stomach fluid, pancreatitis and other symptoms that revealed advanced liver disease.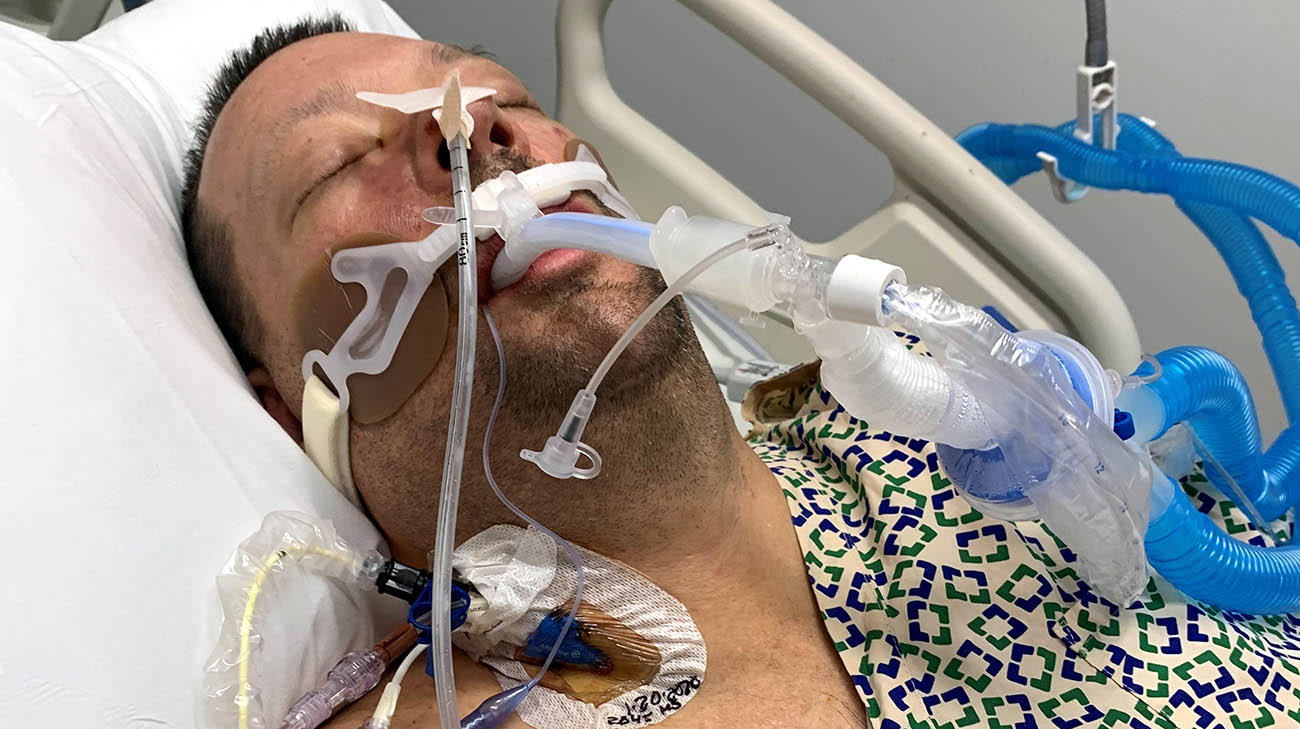 Dave suffered severe complications from cryptogenic cirrhosis of the liver. (Courtesy: Dave Tidrick)
When Dave's condition worsened, he was placed on the United Network for Organ Sharing list for a liver transplant, from either a deceased or living donor. While hopeful, Dave understood a shortage of donors resulted in about 3,000 people dying annually while waiting to receive a liver transplant.
While he waited, Jenny and Evy, along with another friend, sprang into action and organized an October 2019 golf fundraising event to help cover Dave's medical expenses and raise awareness of living donation. That's when Todd, who at that point hadn't met Dave, read the promotional flyer and hoped Dave would find someone to help him. After his wife volunteered but was not a match, Todd thought it didn't really matter whether or not he knew Dave. It was something that needed to be done. So, he decided to be tested as a possible living donor. He was a perfect match for Dave.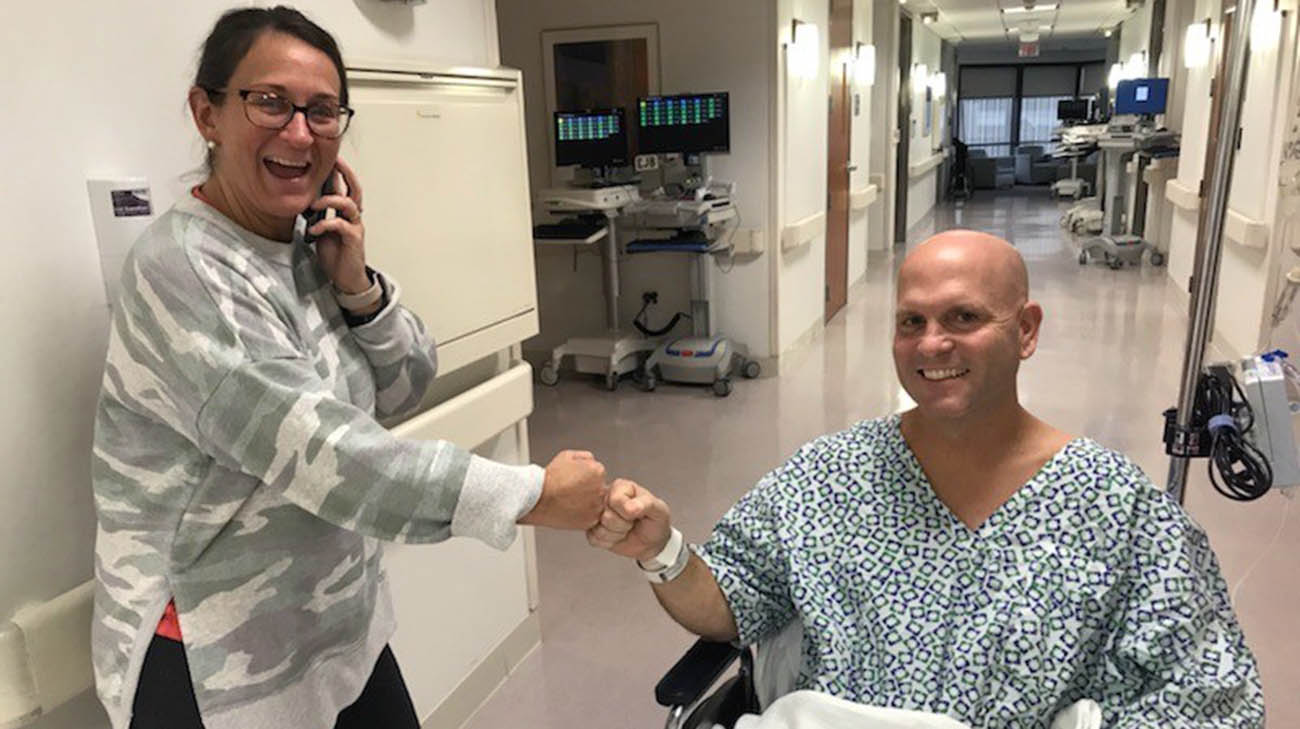 Todd donated a portion of his liver by undergoing a laparoscopic living donor surgery at Cleveland Clinic, in January 2020. (Courtesy: Dave Tidrick)
"Donors are a group of people with mega-sized hearts," says Choon Hyuck David Kwon, MD, PhD, director of laparoscopic liver surgery at Cleveland Clinic's Digestive Disease & Surgery Institute. "Todd was willing to sacrifice a piece of himself to save another person's life. That gift is greater than any other type of love."
Dr. Kwon is one of only a handful of surgeons in the United States to perform purely laparoscopic living donor liver surgery. The process is much less invasive than the conventional open surgery technique, and it significantly reduces recovery time for the living donor. After Todd's five-hour surgery, he required no pain medication and was back to work in three weeks. And, the liver of a living donor usually regenerates within 6-8 weeks.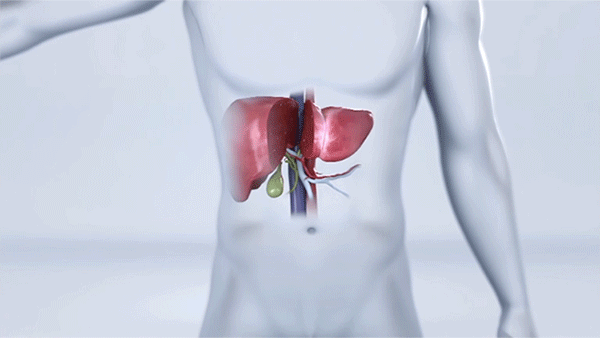 During a laparoscopic living donor liver surgery, surgeons remove a portion of the liver through an incision below the belly button. (Courtesy: Cleveland Clinic)
"For laparoscopic donors, the more frequent response I get is it was easier than they expected." That was true for Todd, who Dr. Kwon adds, "recovered really well."
Once Dr. Kwon removed a portion of Todd's liver, it was taken to an adjoining operating room where transplant surgeon Masato Fujiki, MD, transplanted it into Dave. Despite suffering a few complications in the ensuing months, Dave fully recovered. He was strong and healthy for his wedding that happened eight months following his liver transplant.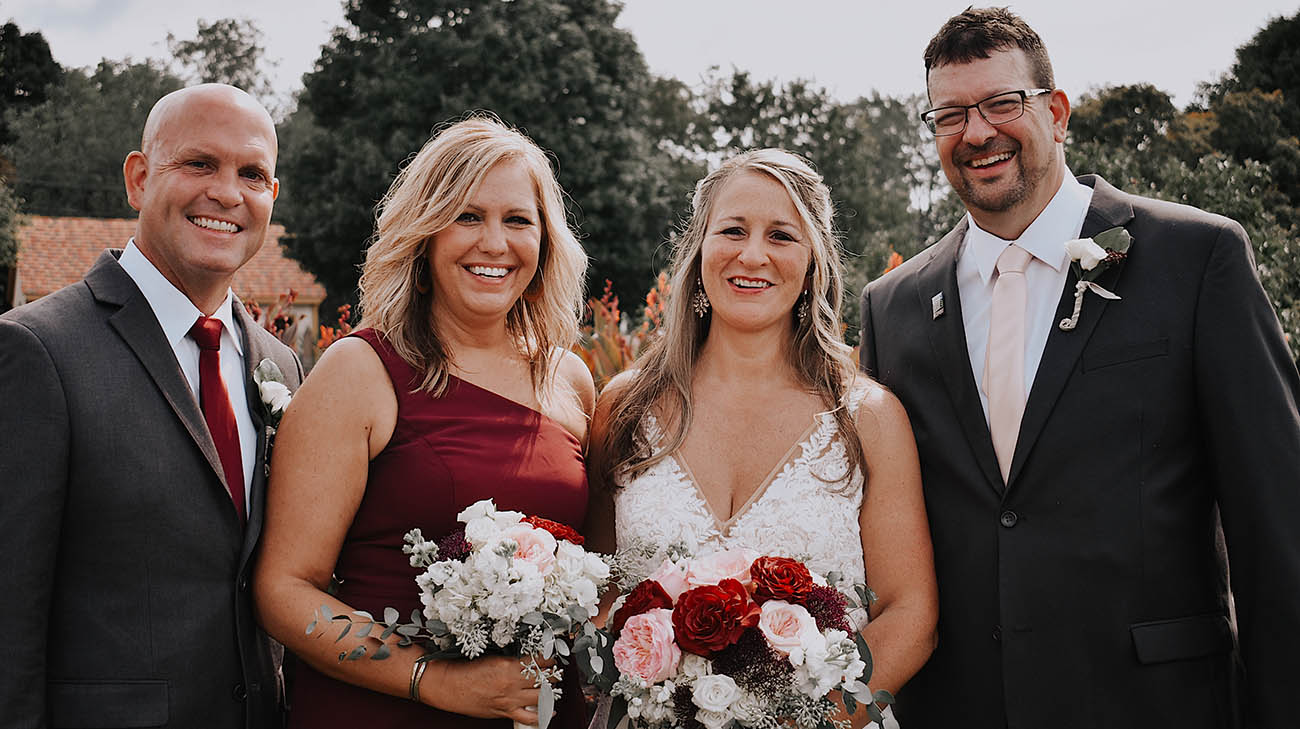 (left to right) Todd, Evy, Jenny and Dave, at Dave and Jenny's wedding. (Courtesy: Taylor Sweitzer)
"Before the transplant, Dave was in bad shape. His body was shutting down," observes Todd. "After the transplant, he looks great and his health has turned around 360 degrees. I'm really happy for him."
Both Todd and Dave encourage people to explore the possibility of becoming a living liver donor, as it truly is a life-saving gift that is desperately needed by thousands of patients.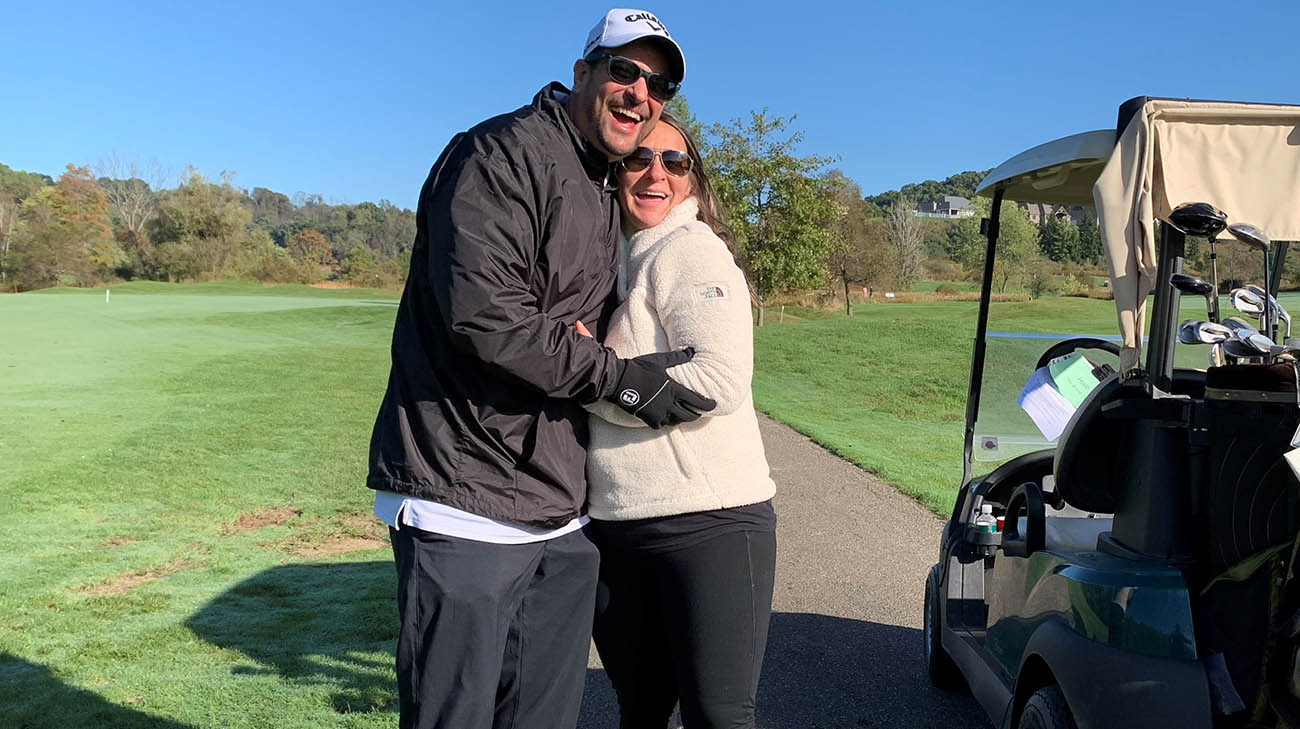 After undergoing a liver transplant, Dave has gotten back to doing the things he loves, including golfing. (Courtesy: Dave Tidrick)
"Now, I stop and smell the roses," says Dave. "I got a fresh start to my life."
Related Institutes: Digestive Disease & Surgery Institute
Patient Stories
Patient Stories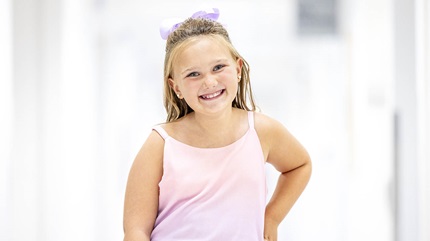 Sep 22, 2023
"This wraps up a chapter in her life we hope we never have to reopen. Audrey handled everything like a champ, and we are so grateful and proud."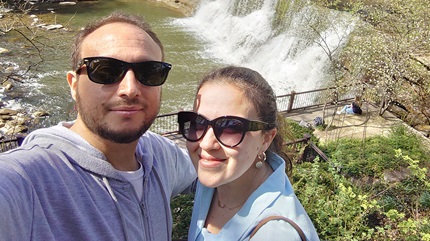 Sep 18, 2023
"Besides my first transplant, I've had other noninvasive surgical procedures, and I needed pain medication for all of them but not this time."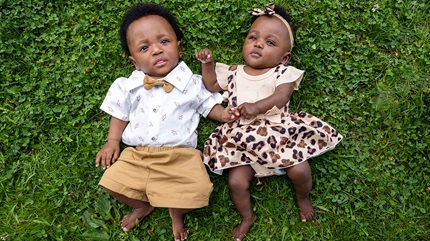 Sep 15, 2023
"Thinking about everything Kimyah and DJ have been through, it was hard to imagine us ever getting to this point. It was unclear if they would be able to do anything by themselves. Now, they're trying to do everything by themselves."